This content represents the writer's opinions and research and is not intended to be taken as financial advice. The information presented is general in nature and may not meet the specific needs of any individual or entity. It is not intended to be relied upon as a professional or financial decision-making tool.
WeInvests wants to give you all the tools you need to understand the financial world.
From traditional assets to more innovative ones, from trading methods to brokers and definitions of financial terms.
Everything is useful and actionable since good finances require not only theory but also practice.
What is finance?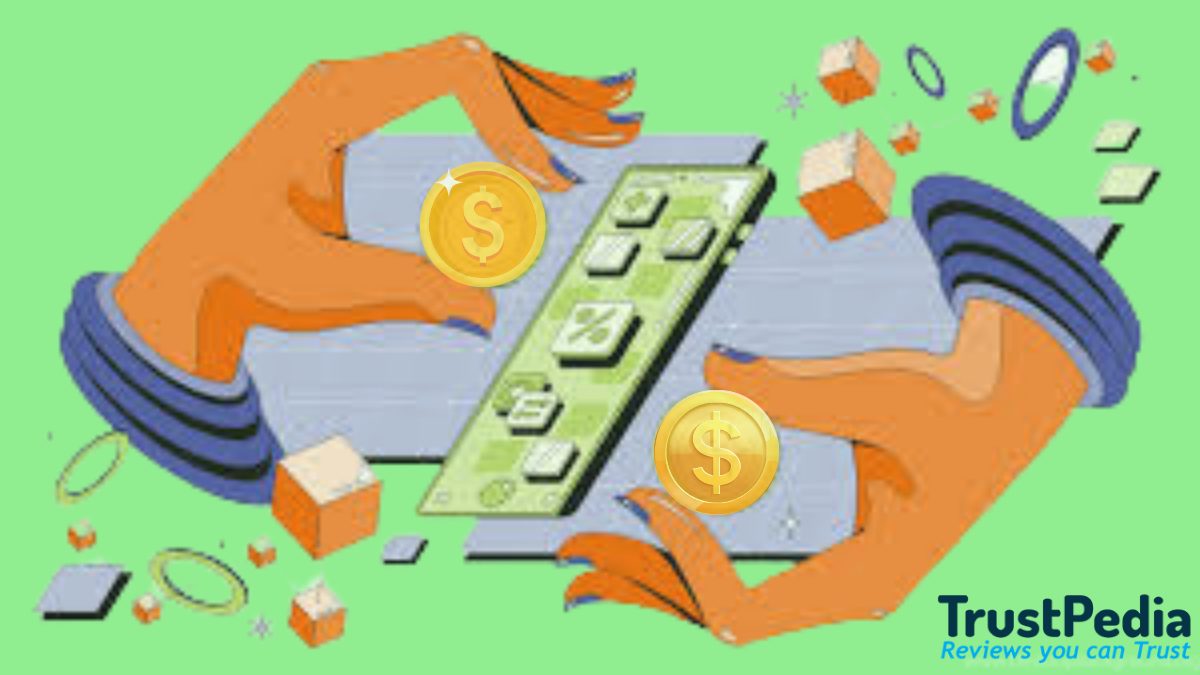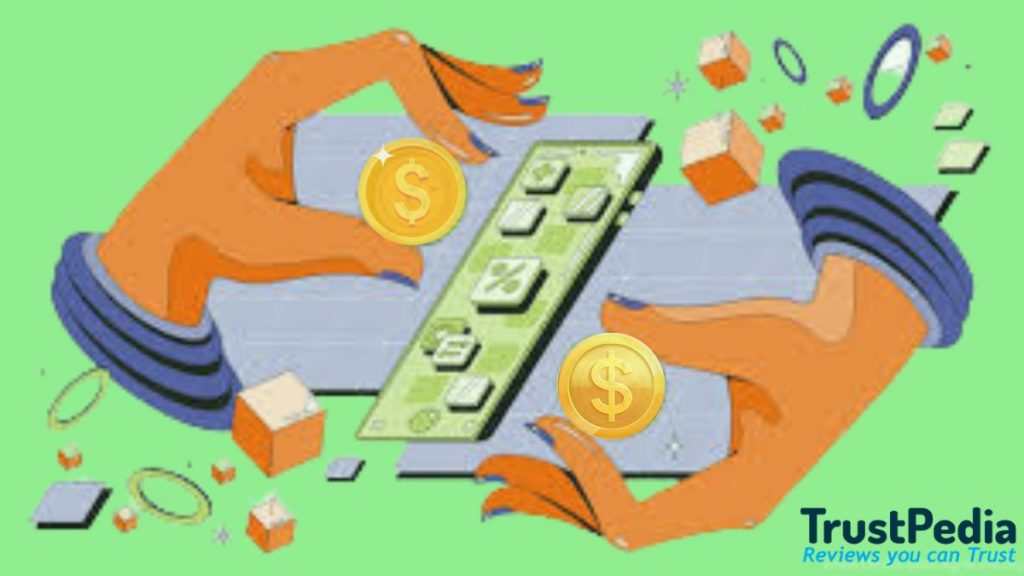 Finance is a term that encompasses everything that can have to do with money. Creating, studying, and managing money, all this lies in the field of finance.
Finance includes every category that has to do with money – from corporate finance to personal finance, to behavioral finance – but at the end of the day, everything can be traced back to how people use money.
That's why it is important for people to understand how to use it.
To quote Orrin Woodward, "A person either disciplines his finances or his finances disciplines him".
Even if financial education is so important, sometimes it can be so complex that many give up. The first step to avoid this negative attitude is trying to filter the most useful and actionable information.
Trading: A profitable activity – If you know how to do that and avoid emotional trading
Trading can be a stressful and risky activity, and to trade successfully there are two pivotal things to keep in mind:
Never risk more than you can afford to lose,
Avoid emotional trading.
In fact, watching a price that shows a downtrend while you have a buying position open is overwhelming. To avoid this, it is necessary to find trading strategies you're comfortable with.
There are several methods you can use to trade, as well as technical indicators studied by professional traders that are publicly available. You can follow WeInvests's trading guides to understand more about this topic, and we cover different assets to allow you to understand different financial assets, mainly stocks and cryptocurrencies.
Did we abandon the Random Walk Theory?
Well, not completely. As the name suggests, this theory assesses that changes in the price of financial assets are totally casual – so, past patterns are useless in trying to predict future developments.
But is it true? Of course, if there were a secure method to trade, all traders would be successful. But at the same time, it is improbable that professional traders base their activity on complete randomness.
When it comes to trading, attitude and discipline are pivotal, but it is also important to understand that, also in this case, prices depend a lot on how people behave.
The emotions that drive the trading activity of non professionals traders are always the same, and they were used by professionals to create specific technical indicators to understand how the price can move over time.
When we talk about trading, we need to consider the self-fulfilling prophecy – if everyone does the same thing, that thing will become true.
If most traders use the same indicators and base their strategies on them, those strategies will be profitable most times. This is the reason why it is important to understand the different trading strategies used by professionals – and WeInvests aims at giving you an actionable learning centre.
Financial education and investment awareness
Financial education is a must, especially during tough economic times. The pandemic, as well as other recent financial crises, taught us that financial independence is pivotal when you can't rely anymore on the economic system you're used to.
This doesn't only apply to huge companies and business people, but to everyone. People sometimes need to reconsider their approach towards their personal finances, and in general there are times when the entire approach towards financial education has to be rethought.
But, as we said, this is not an easy task. How can we be sure that our choices are not a leap in the dark?
In today's world, globalisation and the use of the internet help us to learn basically everything from anywhere, but there is also the other side of the coin: how can we be sure that the information we read is not just noise?
This is a tough question, but the answer is the same as for other topics that relate to money: knowledge.
WeInvests uses strict criteria to select the right financial tips and information, and, at the same time, provides you with content that is easy to digest – we don't want to make things overcomplicated.
This also applies to the different investment tips – of course, you should always do your own research and see what are the investments that fit your goals, but we're a good way to enhance your financial awareness.
Financial terms: Discover WeInvests's financial dictionary
One of the methods we use to provide you with actionable financial knowledge is our Financial Dictionary.
No matter if you were looking for financial education for beginners, if you want to know more about corporate finance, if you're a trader or investor or if you want to find easy-to-read information that can help you to manage your personal finances – we got you covered. And the best part is that we constantly work to give you as many financial topics and tips as needed to navigate modern finance:
Discover some of the most popular investment tools and derivative financial assets,
Discover how you can manage your funds – even for what concerns taxation,
Discover what are the parameters that can help you evaluate an investment,
Discover loan products, as well as macroeconomic topics.
All this – and much more – can help you enhance your financial awareness and make informed decisions when it comes to dealing with financial products and services.
Moreover, we want to focus also on providing you with reliable information on the tools you can use to make and manage investments, covering different types of financial assets – from wallets and exchanges to brokers.
Cryptocurrencies: in-depth knowledge and trading
The self-fulfilling prophecy works especially when the price of an asset is mainly based on supply and demand – and this is what happens with most cryptocurrencies.
Cryptocurrencies are among the assets we analyse to provide you with all the information you need – including trading strategies, best exchanges and wallets, along with comparative reviews.
Cryptocurrencies are relatively new to the finance game – especially when compared to stocks. They differ from traditional financial systems for the ideology behind them, for how they allow you to manage your finances and transactions. At the same time, they managed to create an entirely new financial system that seems to always become more popular and engaging – as well as useful.
Every day, traders, investors, developers, business people, institutions and tech enthusiasts find new applications that can involve blockchain technology – to mention a few, smart contracts, NFTs and decentralised applications (dApps) are all products that we couldn't even imagine a few years ago.
Moreover, cryptocurrencies are in line with pivotal global social questions like financial inclusion. As reported by the World Bank, there are around 1.4 billion unbanked people around the world. Cryptocurrencies can help reduce this number, since to open an account and use them no one needs a good credit score, there is no central authority that manages them, and there are no geographical boundaries or geopolitical questions that can limit the access to these financial assets.
Stocks: Best choices, brokers and strategies
Cryptocurrencies and blockchain technology don't replace stocks, they simply give us an additional opportunity to improve our finances.
Knowing stocks and how to trade them also means understanding their underlying value. So, also in this case, it is necessary to have an in-depth knowledge of fundamental parameters and technical indicators.
Our tutorials and reviews, as well as our trading guides, will provide you with the right set of skills to successfully navigate these financial assets. We also pay a strong attention to providing you with information about the brokers that can fit your needs – always telling you if they are reliable or not.
We cover stocks in many sectors – blockchain stocks, metaverse stocks, energy stocks, just to mention a few. So, if you're interested in trading and investing in stocks you can choose the ones linked to the sector you feel more comfortable with.
Moreover, for those who don't want to use a huge budget to start, or don't want to risk real money while learning, we include stocks like penny stocks and brokers that allow you to use demo accounts.
The benefits of financial knowledge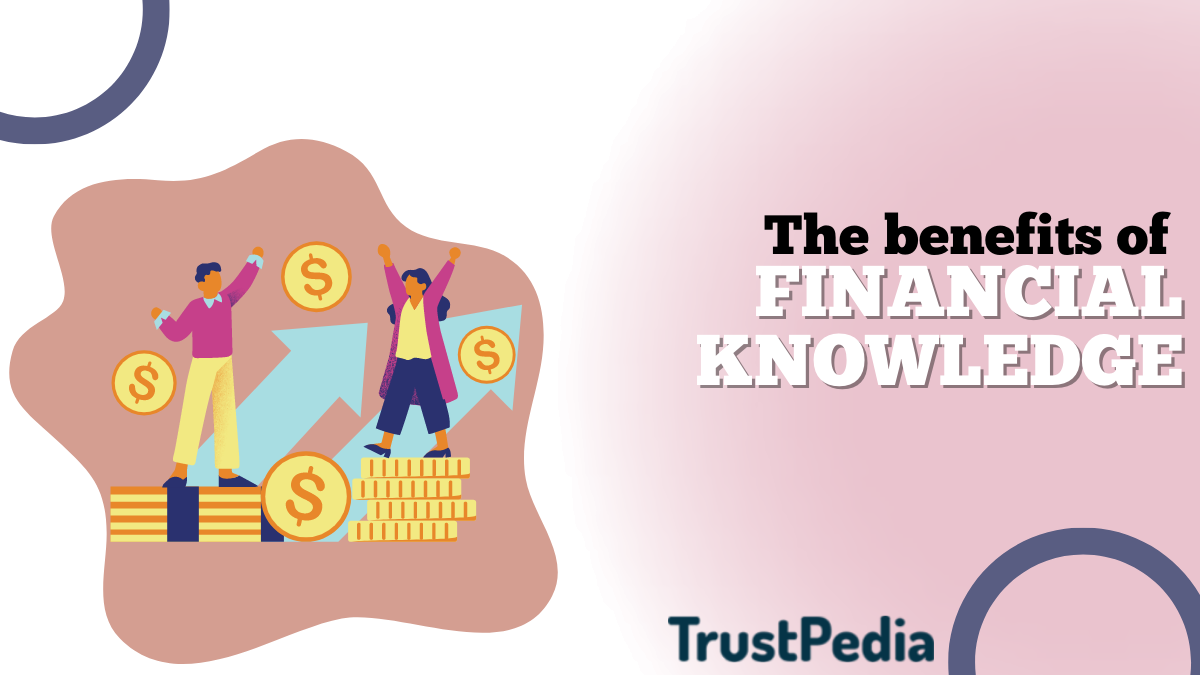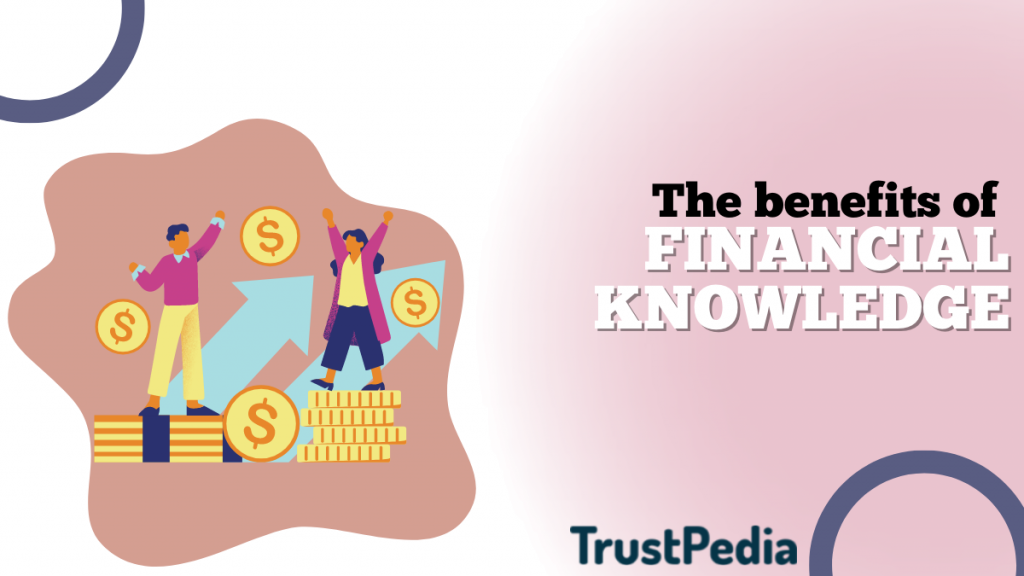 Finance is something that affects everyone's life: you don't need to work in the financial field, since everything that has to do with money is finance.
Knowing finance and getting the right tips helps you manage your everyday life, as well as it helps you with your business if you own – or want to own – one.
We mentioned many times that finance is not easy. Actually, it's not easy to understand when it's the right time to invest, when to save, when to buy or sell.
Most times we are driven by emotions and short-term needs. Even if we need to take these things into account, we also need to weigh them by including long-term choices and global financial and economic conditions into our decisional process.
Finance allows you to do exactly this, and the benefit that results from this type of education is pivotal: you will not be subject to external events as before. In fact, you can't still eliminate the effects of a crisis or of an unexpected event like the pandemic, but for sure, these types of things won't affect you as they would with someone who doesn't know anything about financial management.
Another benefit of being aware of more specific aspects that involve finance, like trading, is that you can benefit from both positive and negative financial conditions.
Consider that when it comes to trade, you don't have only one opportunity. In fact, trading doesn't mean that the only choice you have is buying cryptocurrencies or stocks to improve your financial condition. You have the opportunity to "go long" when an asset is performing well, or to "go short" when the price of an asset is going down. In both cases, you can profit from your trading activity. There are also ways to simultaneously trade assets that have opposite outcomes, in order to reduce possible losses in times of uncertainty.
All this needs more information, and reliable information, to make your evaluations and act according to your financial goals and needs.
WeInvests aims at giving you the right tools – for free. You don't need to wait, you can take action right now.