This content represents the writer's opinions and research and is not intended to be taken as financial advice. The information presented is general in nature and may not meet the specific needs of any individual or entity. It is not intended to be relied upon as a professional or financial decision-making tool.
Is Bitcoin stuck in another bear cycle?
2021 was the best year for Bitcoin as traders saw its value surge from $29,374.15 on 1 January to $46,306.45 on 31 December. In the span of a year, it surpassed the $60,000 mark twice before crashing to its current value of $16,860 at the time of writing.
This drop of more than 60% down year-to-date (YTD) raises some questions surrounding the cryptocurrency's future so let's examine the historic movements and price predictions for the following years.
Read on to learn about Bitcoin's genesis, how Bitcoin works, and how low or how high bitcoin will go in the coming days, weeks, months, and years.
Bitcoin's Overview
Bitcoin Price Prediction
2023
From history, Bitcoin always strikes a consolidation after an incredible appreciation. The bears are expected to have an upper hand in 2023 Q1 and Q2 and Bitcoin price is expected to reach its previous height of $62,000 by summer 2023.
2023 to 2025
Without any major investments, BTC may close 2023 between $70,000 and $85,000. In the late 2023 Q4 BTC is predicted to also prepare for a major shift in trend and with a bullish consolidation expected in 2024 along with Bitcoin's fourth halving coming up in 2024, Bitcoin's price is expected to rise to as high as $200,000 in the summer of 2024.
This bearish trend is expected to gain multiple supporters hitting $150,000 to $170,000 through to 2025.
A new all-time high of $230,000 is expected around 2024 Q4 or in the early weeks of 2025 Q1.
Bitcoin has a 75% volatility index, considerably more than most cryptocurrency. This should tell you that even the most experienced cryptocurrency and trading expert could be very wrong about their Bitcoin prediction.
But, on a positive note, Bitcoin has overcome a whole lot of attacks, scams, and bans, yet it is still the #1 cryptocurrency. Even as you invest in Bitcoin with discretion, know that bitcoin is not going anywhere for a long time.
Bitcoin of course might not last forever, but while it lasts, invest, hold, trade, and make the best use of it today.
2025 – 2030
In 2024, we'll see various developments in the blockchain ecosystem, such as the emergence of a new taproot. The supply crunch will also become more evident as the upcoming halving event takes place. By then, the price of Bitcoin could reach a maximum of $74,967.47.
Bitcoin has the potential to attract more investors within the next three years if it can grow its liquidity. This would allow it to attract more people and investors globally. However, the risks associated with investing in this asset are higher due to FOMO. By the end of 2025, the price of Bitcoin could reach $124,867.54.
According to the Winklevoss twins, Bitcoin could reach a price of $500,000 by 2030. This would put it on par with gold and put its market cap at around $9 trillion.
According to Tyler Winklevoss, Bitcoin is already gold 2.0, and if it can disrupt the gold industry, it could price itself at around $500,000. He noted that Bitcoin would need to have a market cap of around $9 trillion to realize its full potential.
BTC; The Journey so far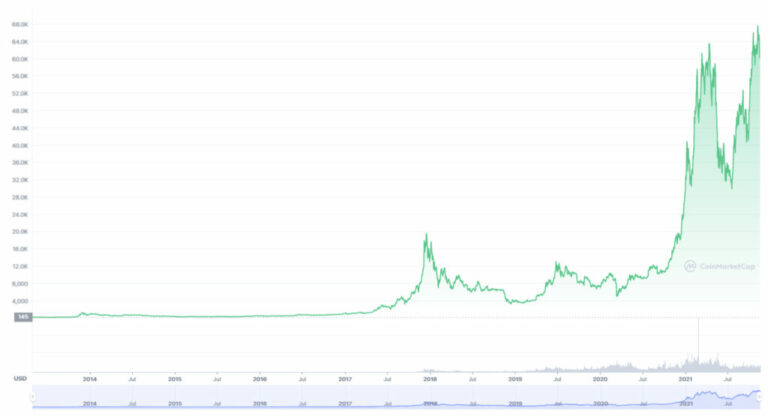 July 9, 2016
The second halving day improved Bitcoin's price and raised it to $674.03 10 days later.
January 3, 2017:
Bitcoin hits $1000 once again due to the media presence and the hype of the US presidential election.
October-December 2017
Despite China's ban on companies raising funds through ICO, Bitcoin was appreciably bullish through the major part of 2017. Bitcoin continued on to blow past $5,000, $10,000, $15, 000 and $17,000 within the 2017 Q4.
2018

January 2018
Bitcoin started 2018 with a bearish trend.
By January 18, 80% of the total minable Bitcoins had been mined. Bitcoin continued with the same bearish trend for most of the year and ended 2018 at only a little over $4,000
2019
2019 saw a relatively equal mix of bearishness and bullishness of the BTC market, but it has a seemingly higher balance compared with 2019.
2020
Bitcoin began a steady bullish trend in 2020. In 2020 Q3, it surged past $20,000 for the first time, and then breaking the $30,000 benchmark at the end of 2020.
The Second Phase of the Trend:
2021

January
Elon Musk's Bitcoin tweets caused a massive 20% rise in Bitcoin's value in just 10 days. This brought the BTC value to an all-time high of $46,196.
February
Tesla purchased a whopping $1.5 billion worth of Bitcoin, skyrocketing BTCs value to an all-time high of over $51,000 in less than two weeks after.
Q3 Bitcoin crash
November and December 2021
Since the beginning of 2021 Q4, there has been a gradual but progressive bullishness to the Bitcoin graph although most crypto experts predicted the cryptocurrency would not experience another major uptrend until 2023.
2021 was a bearish year for cryptocurrencies as a whole. Looking at this, it was safe to assume that the Bitcoin market would continue to stay bearish in 2021 and 2022
2022
2022 saw the bear market extend in what many refer to as 'the crypto winter'. Bitcoin's price stalled in the Q1 and Q2, unsuccessfully retesting the support line at $20,000. It has currently stalled around the $16,000 mark with the current situation of the market remaining uncertain. The market may take time to recover from this bearish trend and we expect the earliest signs of a new bull cycle no earlier than 2023. Not much can be expected at the moment because the market's volatility is at its peak.
If the bulls manage to take over, BTC's price could go as high as $18,954.37. But if bears continue to weigh more than bulls, the price could settle at $13,857.28 before the year's end. That said, usual buying and selling pressures could settle the average selling price of $15,405.825.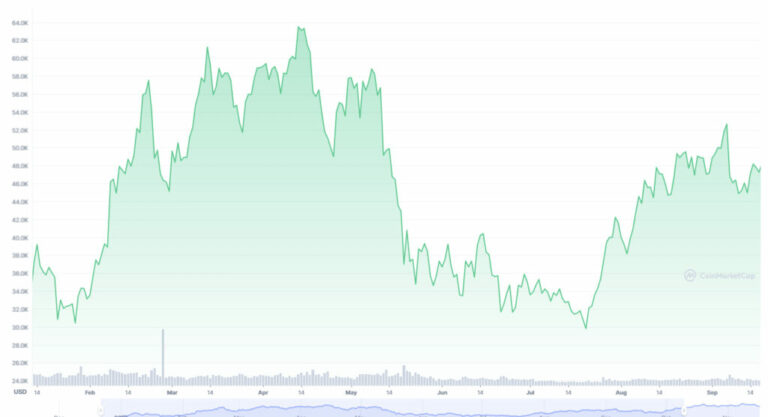 Fundamental
The fall in price might be a direct effect of:
The sell-out caused by China's total ban of financial institutions still accepting cryptos.
Several major scandals hit the crypto industry in the second half of 2022. Most notably, the collapses of Terra, Three Arrows Capital, and Voyager Digital, and the bankruptcy filing of FTX, one of the biggest cryptocurrency exchanges in the world, having a big impact on prices.
Elon Musk is going back against his hint of sinking $1 billion into crypto due to the carbon effect.
A study conducted by Capital.com revealed that the value of Bitcoin has experienced a bull market following every halving event. From 2012 to 2020, the price of Bitcoin increased by around 9,915%, 2,949%, and 665%, respectively.
The Genesis of Bitcoin
How it all began.
Imagine yourself, as a political nation's president waking up on October 31, 2008, to a whitepaper from an unknown author claiming to have perfected a financial method to finally ditch the government and central bank's centralized method of the banking system.
Four out of five people would say you'd probably laugh at that or get your dark-suited boys to track him down.
Fast forward to 2021.
Bitcoin had achieved transparency, is totally decentralized, has surpassed $1 trillion dollars in marketcap, hit various all-time highs, and is currently trading at around $60,000.
It isn't a fairy tale.
Here's Bitcoin's journey to the top and beyond.
Bitcoin Key Features
They can't be duplicated.
Are stored in digital wallets with private and public keys
Are decentralized
Transactions on the Blockchain cannot be changed.
Understanding Digital Currency
What is money's intrinsic nature?
Money is intrinsic value.
You are paid money for offering value to someone; it might be in the form of a product or a service, after which you, in turn, exchange the money you're paid for another value.
The money's worth is not in paper stamps or paper dollar notes; neither is the paper backed by gold anymore.
The paper notes fiat currency is only a source of represented value.
Paper money derives its value from directives of the government as their acceptance as a legal tendency.
So, tell me again.
Does money have value?
Bitcoin was created to address the issue of the centrality of the financial system.
When there is a centralized system controlling money; that is, the flow of value from one place to another, there might be:
Corruption: power corrupts
Mismanagement of funds
Lack of authority or control over your funds.
There have been numerous other digital currencies attempted before Bitcoin as early as the 1960s; the major issue faced by most was the ability to tackle double-spending without a central authority or a third party.
In a centralized financial system, the third party, the bank or the government, has absolute power in deciding whether or not they will send the money you want them to.
Also, there is no truly irreversible transaction when involved with a third party or a bank.
Bitcoin solves the problem of double-spending by using a peer-to-peer distributed timestamp server to generate computational proof of transactions' chronological order.
Every transaction on the Bitcoin blockchain is announced to every node (computers) connected to the Blockchain. Each node records and validates the various transactions independently.
If two or more nodes have the same transaction records, those nodes are in consensus.
Where To Buy Bitcoin?
Buying Bitcoin is one of the few obstacles that a person who is new to cryptocurrency trading might find a bit difficult to overcome. The options are many and all have their own risks involved. However, the best choice, especially if you are a beginner, is to buy Bitcoin directly from a registered and legitimate cryptocurrency broker that handles such transactions.
This broker has been tried and tested by many users before so you are guaranteed that your money is in safe hands. As a well-known and publicly operating company, all transactions handled by eToro are transparent and above board.
Purchasing Bitcoin requires a simple step-by-step process which we shall walk you through below.
Step 1: Open an Account
Go to eToro website, you will be required to enter all your personal details on the electronic form provided. This is just basic information required by all brokers when opening an account.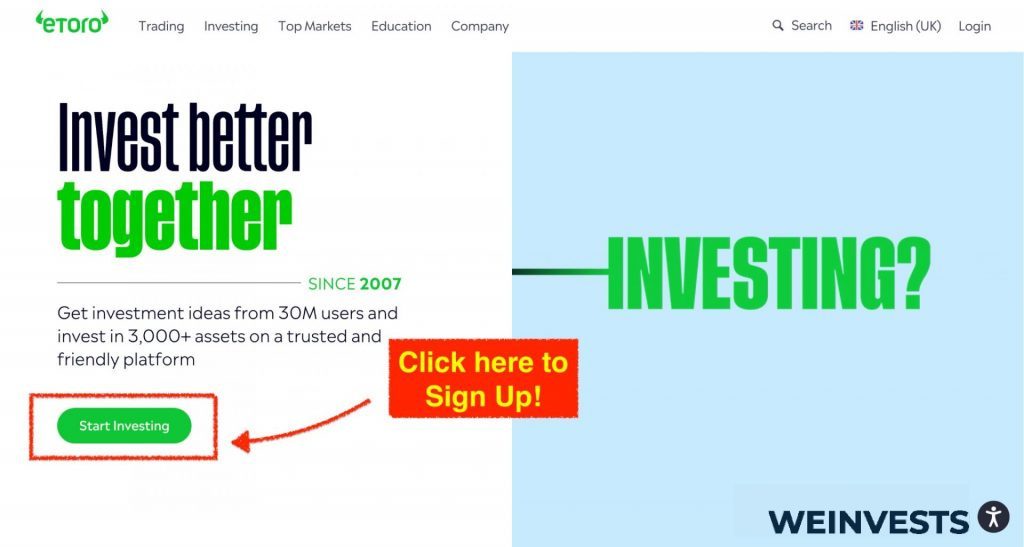 It will require you to fill in only the basic information, which only takes a couple of minutes.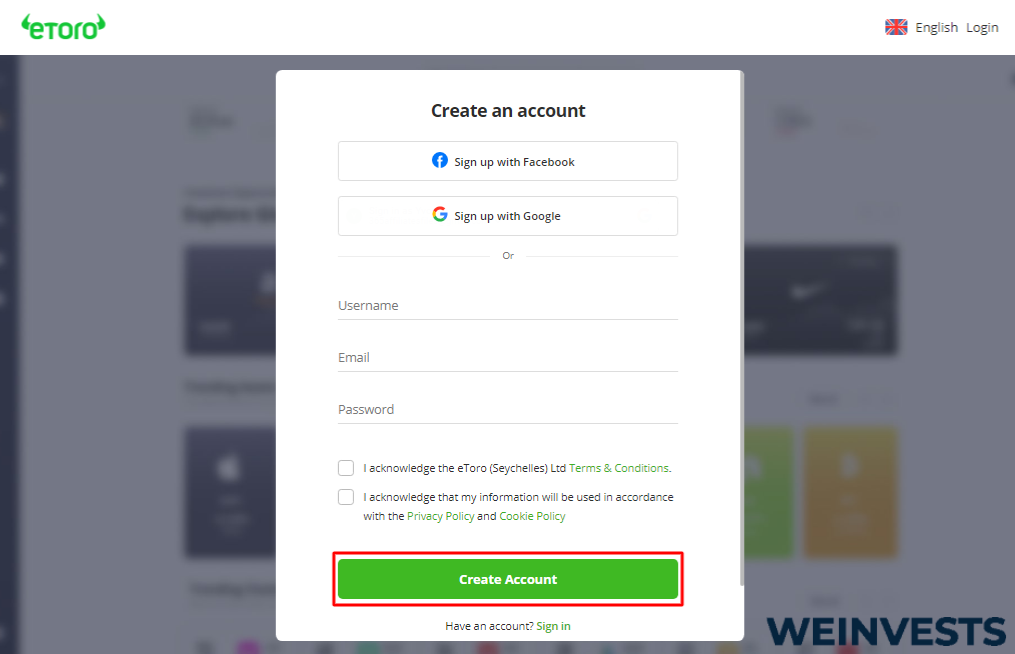 To open your account, just have your ID and personal information ready, and then proceed according to the following steps
Make sure you read the terms and conditions page and if you are in agreement, you can click "Create Account".
Once complete, Verify your account by e-mail: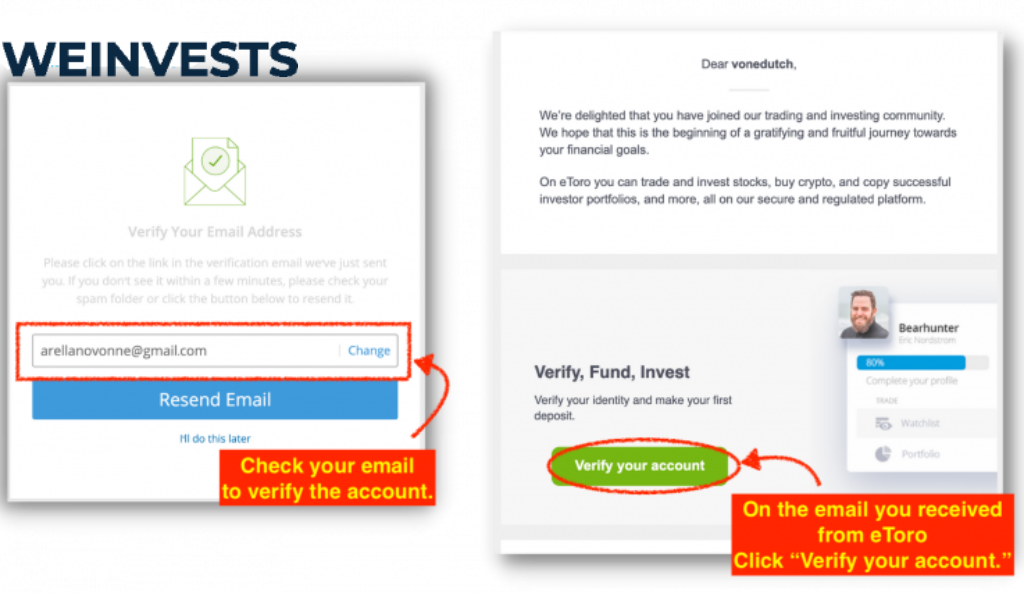 Step 2: Upload ID
Due to the prevalence of digital crimes such as money laundering and terrorist financing, strict measures are in place that requires each new user to confirm their identity and residence before being registered. This is per the KYC regulations. Simply submit your proof of ID and confirmation of residence.
Utility bill
Driver's license or a valid passport
Bank account statement
Step 3: Make a Deposit
To make a deposit into the eToro account, we recommend that you use eToro Money as your preferred method. Not only is it safe and secure, but you also have the advantage of not paying any deposit fees. eToro also guarantees no hidden costs during account funding. Follow the following steps: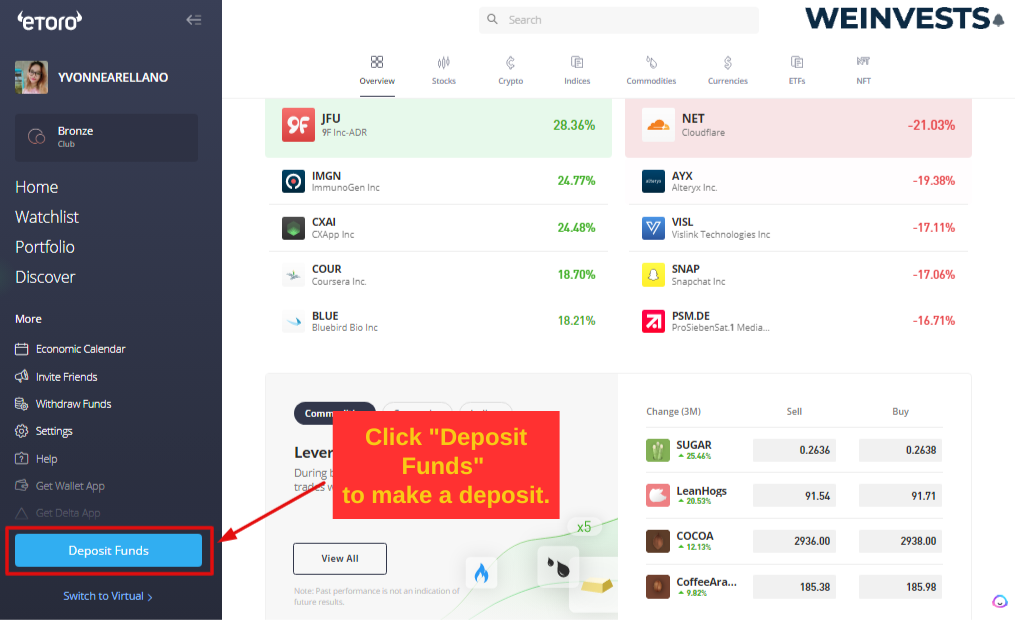 Log onto your active eToro account
Click on "Deposit"
State your amount and desired currency
Choose the deposit method you want and confirm
Money will be transferred to your wallet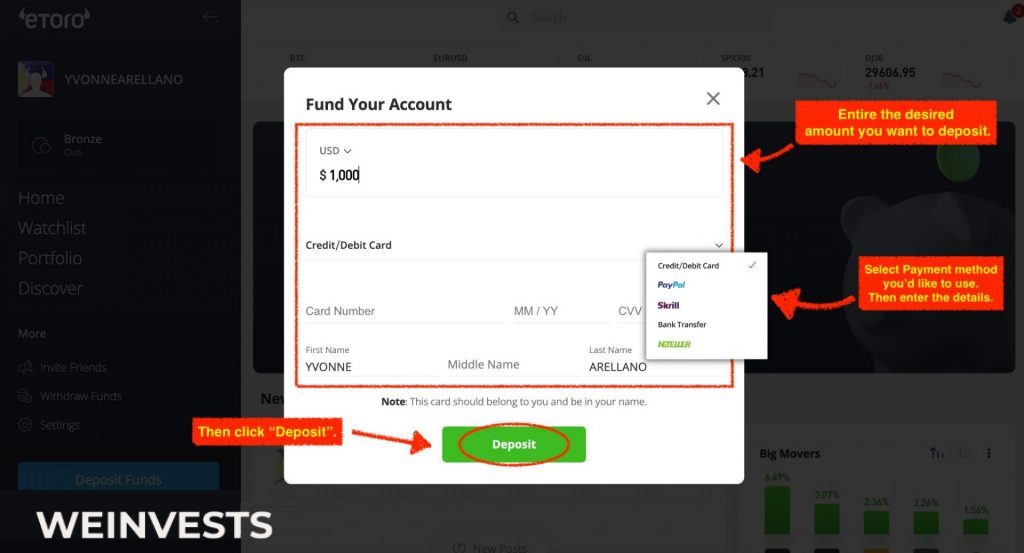 Step 4: Search for Bitcoin
The next step after your account has been funded is to find the cryptocurrency of your choice, in this case, Bitcoin.
By going to the markets page on eToro, you will see a list of all the currencies that are compatible with the broker platform, one of which is eToro. Select and buy the amount you want.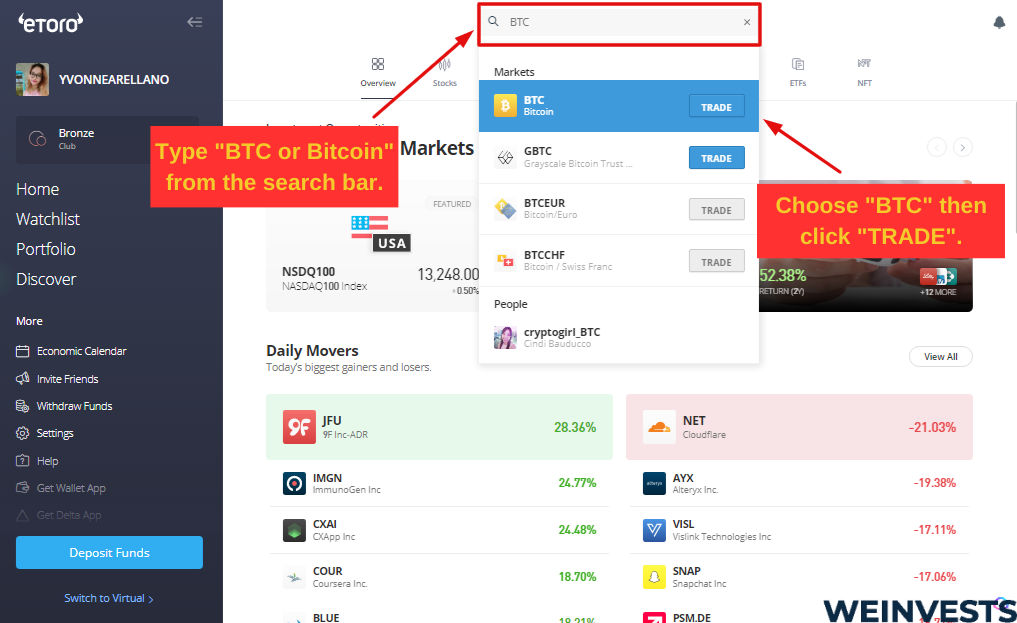 Step 5: Invest BTC
Cryptocurrency can be expensive at times, so if you find that you do not have enough money, there is an option for you to purchase Bitcoin fractionally. In essence, you can just buy whatever fraction of Bitcoin you can afford at the time. You can always add more to it later on if you have more funds available.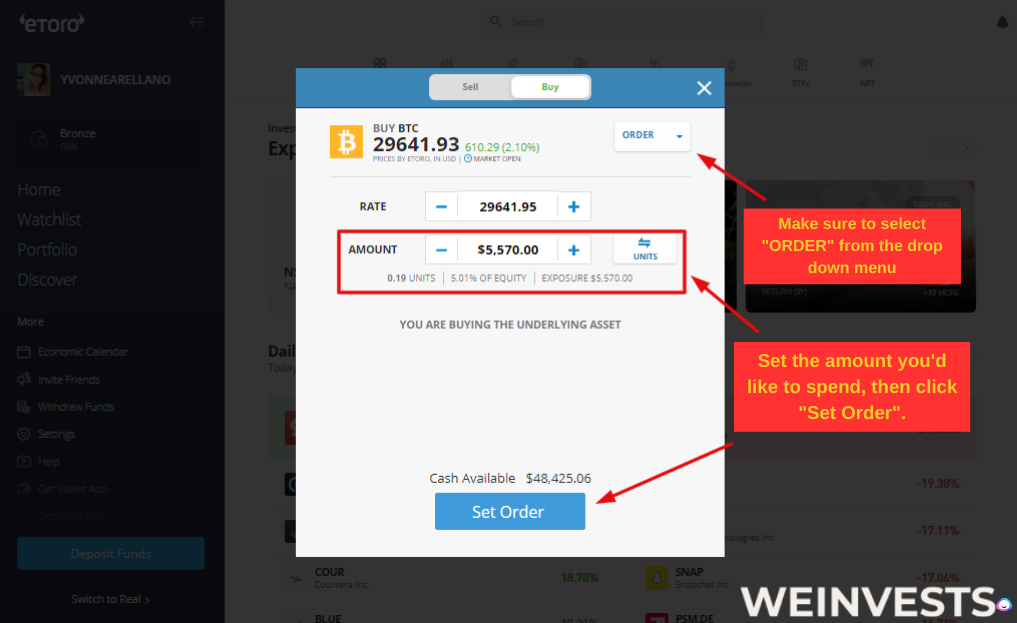 Frequently Asked Questions (FAQs)
Who created Bitcoin?
The short answer to this would be: Satoshi Nakamoto (pseudo-name) Satoshi published the first Bitcoin technology concept and software in 2009. However, Satoshi has had nothing to do with Bitcoin's modification and performance since 2010. A group of unidentified developers has since duplicated, actively improved, and fully maintained Satoshi's software, although they still use Satoshi's PoW protocol.
Who controls Bitcoin?
The Bitcoin network is controlled by Bitcoin's network protocol. The network's functionality is built upon the network's users choosing the specific software they want to use. For the network to function, there must be a complete consensus between the nodes (computers). Bitcoin developers cannot change this intrinsic design, and any changes in Bitcoin's source protocol render the network unusable.
What is Bitcoin mining?
To mine Bitcoins, you have to race against other people by guessing a 64-digit hexadecimal number (hash number) that can solve a particular blockchain equation. Each guess you make is called a hash, and the number of guesses you can make per second is known as the hash rate.
At specific intervals, you compile your hash into blocks. That is the number of guesses you've made within a particular period.
When you have the right hash number, you unlock the right to upload your blocks of hash onto the blockchain server network by linking them to the old blockchains without involving any third parties.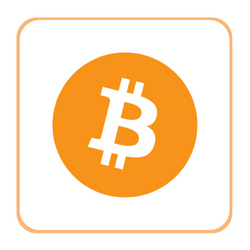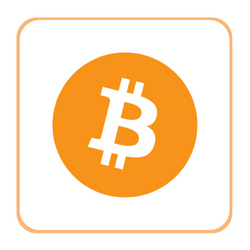 How to Stake Bitcoin
Generally speaking,
staking
cryptocurrencies is the process of locking up the crypto-assets you possess with the purpose to earn interest or receive other rewards (like voting rights, etc.). It allows you to earn these rewards depending on the amount you have staked, and how much and what kind of rewards are being distributed to the specific staking pool you joined. Most crypto exchanges and platforms, which offer to stake rewards typically distribute payments in the same cryptocurrency on a regular schedule, resulting in an annual
interest rate
from 3% to 15% (or even more).
Risk Disclaimer
WeInvests is a financial portal-based research agency. We do our utmost best to offer reliable and unbiased information about crypto, finance, trading and stocks. However, we do not offer financial advice and users should always carry out their own research.
Read More