This content represents the writer's opinions and research and is not intended to be taken as financial advice. The information presented is general in nature and may not meet the specific needs of any individual or entity. It is not intended to be relied upon as a professional or financial decision-making tool.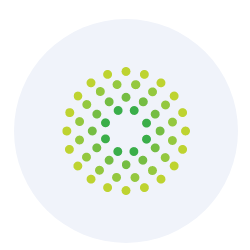 The progressive efforts and legalization of cannabis have been a struggle in North America. Unlike Canada, the United States still has a long way to go when it comes to the legalization of cannabis in the remaining states. What's interesting is that despite struggling market conditions, the rapid profitability of cannabis products always manages to surprise investors in the market.
In fact, pot growers in the US that operate in a strict legal market can render high revenue streams and high-profit margins. So it shouldn't be surprising that cannabis companies use it in a highly volatile market. And this shouldn't dissuade investors from buying or investing in cannabis stocks.
Today, the cannabis industry consists of companies that research, distribute, sell, and develop recreational and medical marijuana. However, in 2023, acceptance of cannabis use heightened. With the advent of legalization, the mainstream adoption of cannabis products is inevitable. And this is where players like Trulieve Cannabis come into the picture.
Trulieve Cannabis is an integrated vertical cannabis corporation with multi-state state-of-the-art operations. As of 2023, the company operates in 11 states and leads the market share in Florida, Pennsylvania, and Arizona. Trulieve specializes in a wide range of products and maintains its high exposure in the cannabis industry.
The focus of this article is to shed the light on the historical and current stock performance of Trulieve Cannabis and its fairs as compared to other cannabis stocks in the market.
Trulieve Cannabis Statistical Overview
Trulieve Cannabis Stock Forecast 2023
With 2022 coming to a close, an in-depth analysis of Trulieve is necessary to determine its outlook for the coming year. There have been several recent developments in 2022, which are helping to shape what is embedded in the coming year. Notable developments include launching the Khalifa Kush Cannabis products exclusively in Florida, where they occupy about a quarter of the total dispensaries in the state. Others are expanding the Trulieve retail network in core markets of Arizona and Florida with two new dispensaries and rebranding exercises in Arizona locations ahead of tourism and sports events in February and March 2023. Trulieve also operates more than 175 retail dispensaries in the United States, with more than4 million square feet of cultivation and processing plants, making them one to beat.
TCNNF's price as of today is $9.350. The future price of TCNNF could be as high as $34.96 in a 12-month period, which is about a 288% gain. Also, it has been found that analysts such as Walls Street like Trulieve more than its competitors' Medical companies. The consensus rating score for TCNNF is 3.00, while that of other medical companies is 2.65 on average. In the past 90 days, top analysts like Cantor Fitzgerald, Wedbush, and Canaccord Genuity Group have rated Trulieve Cannabis above its competitors.
Trulieve Cannabis Stock 2022
Currently, Trulieve runs major cannabis brands like Cultivar Collection, Blue River, Sweet Talk, Momenta, Musa, and Trulieve Core. In fact, the expansion and diversification of Trulieve's product portfolio have had a positive impact on its stock.
On 15 February 2022, Trulieve manages to acquire a cultivation facility that spans around 64,000 square feet and would be ideal for expansion. On the other downside, shares of TCNNF, the US-based and Canadian-traded company, have lost up to 50% of its market value in a single year.
Like other major cannabis players, Trulieve has struggled to maintain its cannabis position. Several technical analyses and long-term forecasts of the TCNNF are not too optimistic. Still, the large-scale cannabis production and distribution of Trulieve had it one of the most influential companies in the market.
The fact of the matter is that events, rewards, and achievements matter the most for cannabis production and distribution companies. For Example, on April 28, 2022, Kim Rivers, CEO of Trulieve won the Women's Leadership Award that ultimately worked in favor of the company. In fact, Rivers has been at the forefront of strategically, legally, and ethically expanding the cannabis operations of Trulieve.
Since the award's announcement, Trulieve's stock price in the market has had a positive impact. As of May 2022, the stock price of Trulieve Cannabis stands at $15.16 with a 0.41% upward increase. Unlike other cannabis companies, Trulieve had solid foundational roots.
In fact, in no time, TCNNF managed to grow from a small-time medical-based cannabis agency to owning over 160 dispensaries across the United States. The consistent expansion plans continue to help Trulieve put its brand on the cannabis market and strengthen its already robust position.
While the stock levels of TCNNF have had several ups and downs, the company still earns record-high quarterly earnings. By the end of Q4 2022, the adjusted EBITDA of Trulieve can be as high as $500 billion with an annual revenue stream of $1.4 billion
As of May 13, 2022, TCNNF stock has had the most potential to render high returns with 264% upside growth. Of course, there is a long list of marijuana stocks available in the market, but the high valuation of TCNNF stocks makes it one of the most sought cannabis investments.
At the end of Q2 of 2022, TCNNF retail revenue had grown by 3%, and the net loss improved by 30%. Also, the adjusted EBITDA increased by 17% for this same quarter. By the end of Q3, Trulieve's revenue grew 34% year over year to $301 million, with 94% of the total revenue coming from retail sales. GAAP gross profit margin of 56% was achieved for this quarter, and the net loss improved by 4%. In addition, Trulieve is improving its digital customer satisfaction with AI tools. Trulieve also contributed significantly to the Smart and Safe Florida Campaign. This initiative is looking at promoting legalizing adult use of marijuana by November 2024.
Trulieve Cannabis Stock 2021
In 2021, Trulieve's EBITDA came down to $384 million as opposed to $260 million in the previous year. However, in a single year, the company's adjusted net income had jumped to 2% with an 80% annual revenue increase. With a heightened performance, 2021 became one of the most defining years for Trulieve.
On March 15, 2021, Trulieve Cannabis crossed the threshold of its highest stock price of $53.73. Although small profit margins and revenue jumps are possible, Trulieve regained and strengthened its stock value 16 times straight.
Stock market experts and analysts believe that the secret of the company lies in its ability to strategically allocate capital. It is no wonder most consensus ratings recommend "buy" TCNNF stock. In 2021, optimization of operations, bigger expansion plans, and consistent acquisition became "the" strategy for Trulieve Cannabis.
Conversely, there were some acquired companies that were unprofitable and diluted the revenue stream and net income of Trulieve. But overall, the company has been great at expanding through consistent acquisitions. For starters, Harvest Health serves as a great new addition to TCNNF's dominance in Sunshine State.
Although Trulieve is going through short-term problems that drop its stock levels and slows down revenue growth, its acquisition plans strengthen its market position, render more profitability, and gradually increase its stock prices in the United States.
Trulieve Cannabis Stock 2020
Whether you realize it or not, Trulieve continues to build its market presence in Florida and Maryland. In fact, the company is rapidly growing ground in West Virginia, Arizona, and Pennsylvania. These significant investments allow Trulieve to gain more market share in key states and bump up the stock price.
In some instances, Trulieve has made many ambitious and progressive announcements for its future plans that had had a positive impact on its stock levels. In the Northeast, Southeast, and Southwest, Trulieve consistently looks for opportunities to acquire small cannabis entities. This was a strategic initiative that Trulieve started back in 2020.
But the truth is that Trulieve still hasn't stopped searching and acquiring small cannabis businesses that can bring more value to Trulieve Cannabis. Remember, small operators tend to have a small footprint and Trulieve has been successfully capitalizing on the financial strength of acquired small cannabis companies to create more windows of opportunities.
Of course, it is disappointing that TCNFF stock closed at just $14.51 on May 17, 2020. But top analysts still decided to rank TCNFF stock higher because of their continued effort to make more partnerships and acquisitions with small cannabis firms. Ultimately, a combination of acquisitions and partnerships made it possible for TCNFF to hit a year-long highest stock price of $33.45 per share.
Trulieve Cannabis Stock 2018-19
On September 23, 2018, Trulieve Cannabis went public and immediately managed to capture the interest of cannabis investors. On 16 December 2018, the stock price of Trulieve Cannabis fell to $6.68, which was the lowest stock value of the company at the time. Like 2018, the growth parameters of Trulieve Cannabis were limited throughout 2019.
Of course, after strategic changes and acquisitions, Trulieve Cannabis started to head in the right direction. But the starting journey for the cannabis player was chaotic. In 2019, the stock prices of Trulieve continued to underperform in the market. This, in turn, startled a lot of investors who were ready to make long-term investments in Trulieve Cannabis.

Conclusion
It is true – cannabis stocks have been slumping for the past three quarters. But many investors believe Trulieve can become a great investment bargain in the coming years. After the legalization of cannabis stalled in 2021, cannabis stocks saw a significant decline in the market. As of November 2022, non-medical use of cannabis has been legalized in 21 states of the United States, including the Northern Mariana Islands, the District of Columbia, and Guam. In addition, the non-medical use of cannabis has been decriminalized in 10 states, including the US Virgin Islands.
But market observers and experts now hint that there is an unprecedented opportunity for Trulieve Cannabis to become one of the best cannabis players in the market. More and more investors have started to understand that Trulieve Cannabis continues to maintain its 50% market share in Florida.
In fact, Trulieve Cannabis' operations in Sunshine State have been continuously profitable for the past four years. The acquisition of HRVSF or Harvest Health and Recreation would help Trulieve expand and strengthen its market position in different states. This seems to be the best strategy for Trulieve to become one of the most profitable cannabis businesses across the country.
Risk Disclaimer
WeInvests is a financial portal-based research agency. We do our utmost best to offer reliable and unbiased information about crypto, finance, trading and stocks. However, we do not offer financial advice and users should always carry out their own research.
Read More