This content represents the writer's opinions and research and is not intended to be taken as financial advice. The information presented is general in nature and may not meet the specific needs of any individual or entity. It is not intended to be relied upon as a professional or financial decision-making tool.
Investors are not capitalizing on the crypto wave only, they are beginning to see the tremendous opportunity in putting their money into metaverse stocks.
Metaverse stocks are essentially investment vehicles that bet on the rise of the online world. However, before you can start investing in these types of enterprises, you should first make sure that you have a good risk tolerance.
One of the most promising industries in the future is the metaverse, which is a combination of technologies that creates a virtual reality-based world. Various experts believe that the companies that are involved in this industry will be able to grow quickly due to their potential to develop cutting-edge gaming platforms and virtual reality products. Before investing in these companies, it's important to learn more about them and their operations.
What are Metaverse Stocks?
The rise of metaverse stocks has created a huge opportunity for investors. However, before you get into this promising sector, it's important to understand its fundamentals. Although the metaverse has a lot of potential for growth, it is still in its early stages and has a significant amount of risks that it should take into account. This is why it is important to understand the behavioral aspects of investing in it.
If you're planning on investing in the metaverse, we've got several investment options that will allow you to take advantage of this sector's potential.
Although there are many ways to invest in the metaverse, the easiest way to do so is to Trade stocks. Just like investing in the stock market, you can do so by purchasing regular shares of companies that are involved in some way with the Metaverse. Unlike other cryptocurrencies, investing in metaverse stocks doesn't require you to create a digital wallet.
Here are the top 5 picks for the best Metaverse stocks you can choose to Trade and invest in 2023.
TOP 5 Metaverse Stocks – 2023
Facebook purchased Oculus in 2004, which was a startup company that developed virtual reality technology, to establish its presence in the metaverse. Unfortunately, the division struggled to sell its products to the market.
It was initially viewed as a fad due to the high price of equipment that will never replace mobile gaming and PC. However, after Mark Zuckerberg announced that Facebook would be renamed as a metaverse company, investors started to embrace this concept.
This year, Meta changed its name to the new symbol META. The company's move to the metaverse was due to its connection with Facebook, which has various communication channels and apps.
The stock price of Meta is currently trading at a multiple of 12.3, which is 51% lower than the index's multiple of 25.2. The company's average earnings per share during the past four quarters has been $13.22.
Since the company's stock price is currently at $334, it would take an increase of 104% for Meta stock to reach its market value of $905 billion. The company is expected to continue growing, which means that it could potentially reach $1 trillion by 2030.
---
Founded in 2004, Unity Software is a leading provider of software for creating and operating interactive 3D content. The company's platform can be used in various industries, such as gaming, filmmaking, and virtual reality.
Developers can quickly create and run high-quality games using Unity, a leading platform for creating interactive entertainment. Its games can be seen on various platforms, such as Xbox, PlayStation, Windows, and iOS.
During its earnings call, John Riccitiello, the company's CEO, said that Unity would continue to support and shape the metaverse and would emphasize cross-platform access. The company also noted that its revenue had increased by 43%.
Following its acquisition of Metaverse Technologies, Inc. earlier this year, Unity Software is now well-positioned to compete in the metaverse development market. The company's strong financial position and proven track record of profitability also make it an attractive investment. At the end of the first quarter of 2019, the company had total assets of almost $5 billion, including $1.2 billion in cash, and over $2.6 billion in liabilities.
---
American web infrastructure and security company Cloudflare provides a variety of services, including website security and content delivery networks. Through its reverse proxy service, it connects a website's visitor to its customer's hosting provider.
In 2009, Lee Holloway, Michelle Zatlyn, and Matthew Prince founded the internet security company Cloudflare as part of Project Honey Pot, which monitors online abuse and fraud.
After filing its S-1 on September 13, 2019, Cloudflare, Inc., became a public company on the New York Stock Exchange. Since November 2021, the company's stock price has not seen much growth. During the company's fall quarter, its profit met analyst expectations, while its revenue exceeded them. On a non-GAAP basis, the company's earnings per share also came in line with estimates.
The company's ability to continuously build new products on top of its infrastructure means its total addressable market has increased significantly. According to the company's estimates, the market opportunity has risen from about $32 billion in 2018 to over $113 billion in 2019. If some of its recent innovations perform well, the company's total addressable market could increase even further.
---
Over 11 million people play Roblox on a daily basis, and it has over 50 million active players globally. The company has also embraced the metaverse in various ways, allowing gamers to experience the world through its virtual world.
Through the Roblox Studio, users can create 3D environments for their friends and family. The platform is connected to the cloud, and it allows users to work together seamlessly. Roblox has grown to accommodate all kinds of players, and it has hosted various virtual events and concerts for popular artists.
Since it went public in March 2021, the share prices of Roblox have dropped significantly. The company is a case study for many of the so-called "stay-at-home" businesses that have been growing quickly. Its stock price was initially driven too low, and it is now starting to stabilize. Wall Street is starting to acknowledge its continued revenue and user growth.
The company is constantly adding new users to its platform, which should help its income engine run smoothly in the years to come. In addition, the year-over-year comparisons will return to normal in the coming months as fewer people were affected by the pandemic.
---
Snap Inc. controls various social media platforms, such as Bitmoji, Spectacles, and Snapchat. The company was formerly known as Snapchat Inc. on September 24, 2016. It then changed its name to Snap Inc. on the same day to include the Spectacles product.
Instead of being a virtual reality experience that completely immerses users, the company is currently developing augmented reality. This type of technology allows users to interact with their surroundings in a way that is both physical and digital.
Although Snap is not a major player in the metaverse hardware industry, it is still spending a lot of money on research and development. This is the company's biggest operating expense. Most of its research and development budget is allocated for developing virtual reality and augmented reality software.
In March, Snap introduced a new subscription service called Snap+. It allows users to access the company's various features for a monthly fee of around $3.99. Although it isn't clear how this will affect its reliance on advertising, it is a start.
After years of being overshadowed by its main competitor, Snap is starting to gain a competitive advantage due to how quickly it has recovered from the privacy changes that occurred during the pandemic.
Related Metaverse Stocks
How to Invest in Metaverse Stocks?
Investing in metaverse stocks is one of the ways traders and investors choose to get exposure to the metaverse markets.
But in this case, people are not directly involved in the metaverse, they invest in metaverse shares – issued by public companies focused on this type of market.
Today, the more complex financial environment, which is also more accessible thanks to the internet and different forms of investing, gave investors and traders different opportunities to get exposure to this innovative form of market.
Buying metaverse stocks is no more the only form of investing.
Another way to invest in the metaverse is represented by cryptocurrencies, and in particular in those cryptos related to metaverse games and platforms. To give you a practical example, digital currencies like Decentraland (MANA) are strictly related to the metaverse.
The same applies to NFTs: non-fungible tokens often represent the digital representation of different aspects of the metaverse.
Over time, the market has become increasingly more sophisticated, giving the market the capability to be increasingly closer to the real, tangible world. An example is real estate metaverse.
Usually, this type of investment can require considerable funds, but investors found new ways to make the market more inclusive.
Now, investors and traders can get exposure to the metaverse not only with metaverse stocks, but also with derivatives and other investment products.
Metaverse indices, mutual funds, and ETFs are just a few examples: as it occurs for more traditional assets, these products are based on baskets of assets, which usually involve metaverse cryptocurrencies or metaverse companies' shares.
Metaverse crowdfunding puts together pools of investors who can contribute with smaller amounts of funds, and usually this occurs thanks to smart contracts – which benefit from distribution and blockchain technology.
Drawbacks of Metaverse stocks
Investing in metaverse stocks can have drawbacks, especially related to the volatility of the market and knowledge needed to invest in this type of stocks.
Actually, many traders and investors might be cut off from the market that is still considered pretty inaccessible. Despite the principles of inclusivity that drive decentralized finance and blockchain technology, the metaverse is still a concept not very popular.
For this reason, investors and traders might find it hard to get exposure to metaverse shares, since metaverse companies still seem sort of elite businesses.
Another drawback might be a volatility relatively higher than more traditional business stocks.
This type of market doesn't still have as many investors as more traditional markets – something that is still quite common in blockchain-related sectors.
Another drawback might be the issues related to the regulatory frameworks. Once again, blockchain technology and related markets, especially when it comes to cryptocurrencies, are still in a gray area for what concerns regulation.
This might imply further volatility and uncertainty that can negatively affect the market.
Generally speaking, investing always implies risks. Investors should do their own research before investing in any type of market, and this is especially true when it comes to markets that are still under development.
How to Choose Metaverse Stocks to Invest In?
Due to the volatility of the metaverse, many of its investments are expected to fall into the high-risk or moderate-risk categories. These types of investments are typically advised to avoid due to their lack of established fundamental aspects.
When you consider metaverse stocks to invest in, think about the companies that are building the technology, hardware or infrastructure that would support the metaverse. What are their products? What does their balance sheet look like? Are they in debt? What is their past performance and market capitalization?
Where to Trade Metaverse Stocks​?
An online broker can be very beneficial when it comes to investing in metaverse stocks. It allows investors to easily Trade metaverse stocks. One of the most important factors that investors should consider when it comes to choosing a good online broker is the platform's design and interactivity.
Step 1: Open an Account
After you've filled out the application form, you'll be able to access your eToro account. It's a great first step to investing in the high-performance and valuable Metaverse stocks of 2023.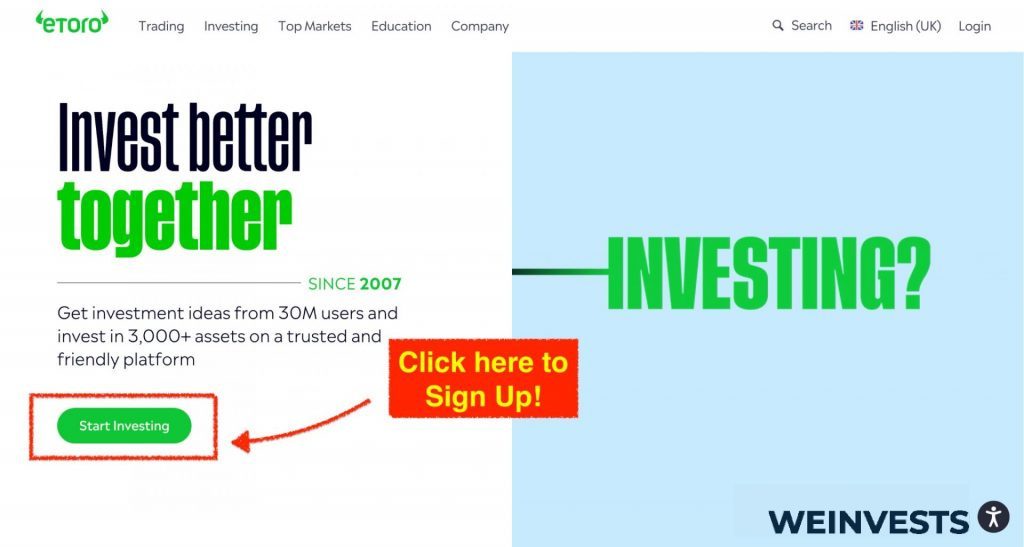 Step 2: Upload ID
One of the most important steps that you'll need to take to ensure that you're following the regulations set by AML and Know Your Client (KYC) is to update your ID. This will allow you to easily access eToro's services. Besides your driver's license, you'll also need to upload other documents such as your bank statement and utility bill.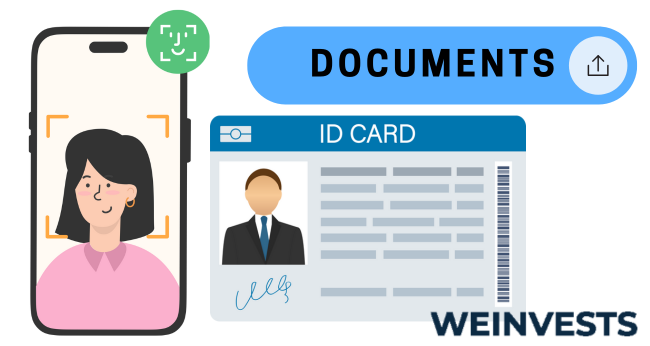 Step 3: Make a Deposit
After you've verified the documents, you'll need to make a deposit into your eToro account. This will be done through a combination of methods such as wire transfer, PayPal, and credit or debit card.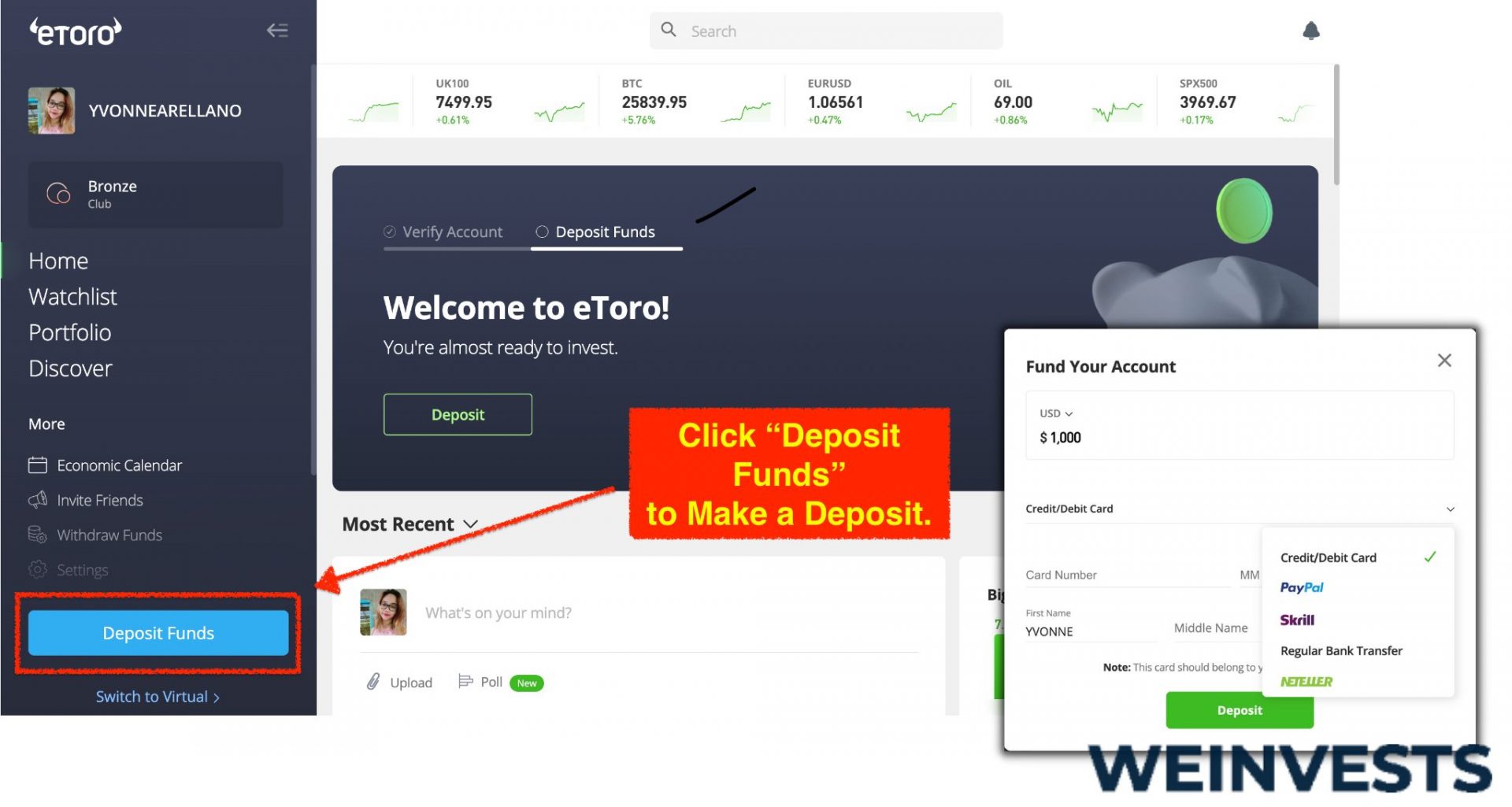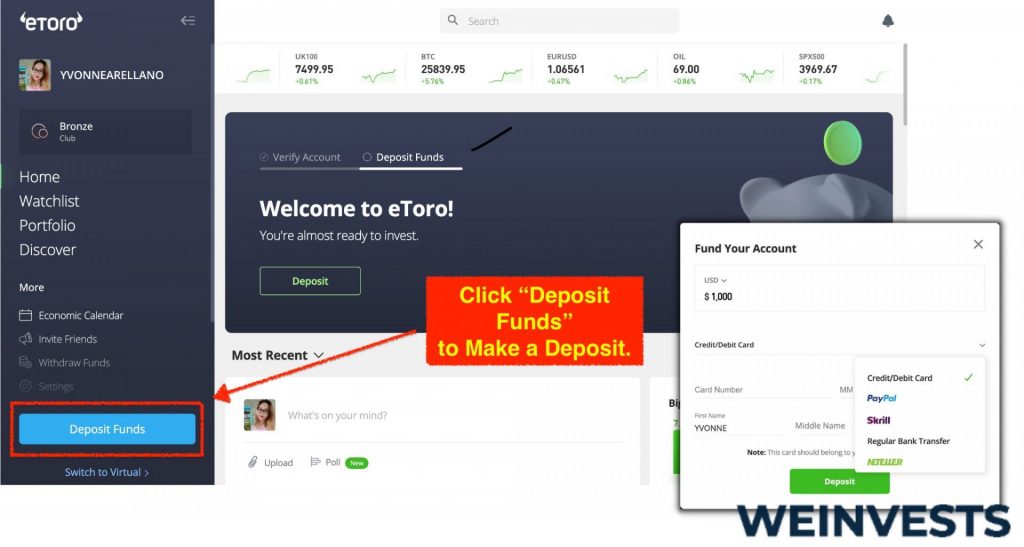 Step 4: Search for Stock
Through eToro's search feature, you can easily find the most desirable Metaverse stocks for your investment. After you've chosen a car stock, you'll need to click the "trade" button to get the trading ticket. This feature allows investors to set their own profit and stop-loss levels.
Conclusion
Although the metaverse is still in its early stages, They believe that it will eventually bring about various innovations and new players to the market.
Despite the complexity of the metaverse, it's still possible to monitor its development and identify potential winners. This will allow you to make better decisions and maximize your returns.
Although the metaverse is an exciting opportunity, it's important to avoid getting carried away by the hype surrounding it. All investments, whether in stocks, cryptocurrencies, or NFTs, should only be considered as part of your overall portfolio.
Risk Disclaimer
WeInvests is a financial portal-based research agency. We do our utmost best to offer reliable and unbiased information about crypto, finance, trading and stocks. However, we do not offer financial advice and users should always carry out their own research.
Read More