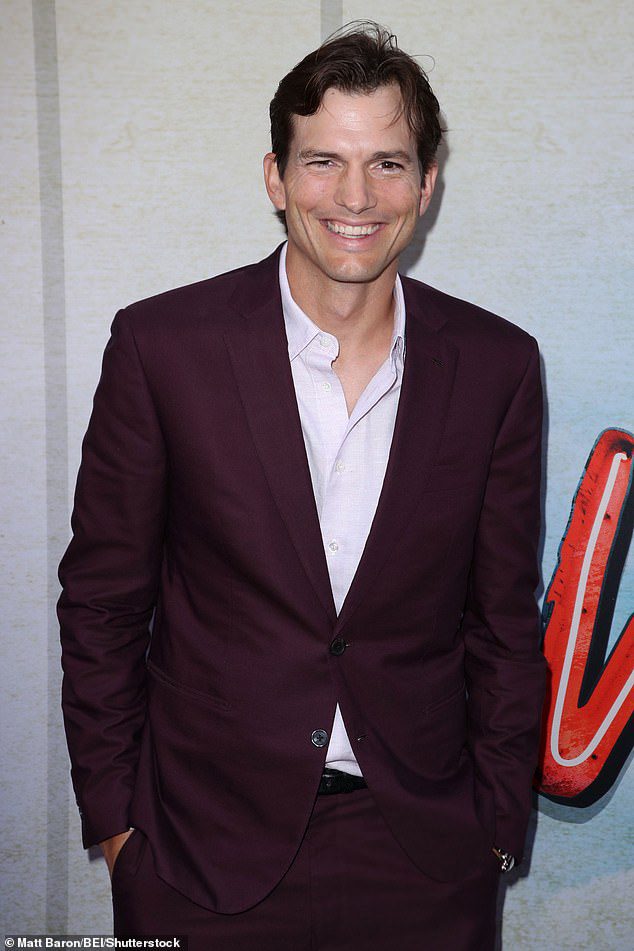 Ashton Kutcher is a huge lover of bitcoin. His biggest play in the cryptocurrency space was "UnikoinGold," which was not popular in the cryptocurrency space. UnikoinGold was supposed to be a platform that allowed users to place bets on esports events, but unfortunately, this platform was shut down by the SEC (Security and Exchange Commission).
In 2013, Ashton Kutcher was at the TechCrunch Dispute Conference, where he publicly disclosed his belief that bitcoin is the best investment for the future. Ashton had believed in the success of bitcoin way before it became mainstream.
It is safe to say that bitcoin has seen an exponential increase in price since Ashton Kutcher became involved in the space. There is currently no information on how much bitcoin Ashton Kutcher owns, all that we know is that he has publicly advised people to buy bitcoin severely in the past.
Who is Ashton Kutcher?
Ashton Kutcher is an actor, activist, entrepreneur, producer, philanthropist, and many more things. Ashton Kutcher was born on the 7th of February, 1979 in Cedar Rapids, Iowa, United States. He grew up in a Catholic family. Ashton Kutcher became popular after playing the role of Michael Kelso on "The 70's Show" in 1998. He earned different awards, including the People's Choice Award.
Aside from being in the entertainment industry, Ashton Kutcher is a venture capitalist and one of the founders of A Grade Investment. Ashton has also invested in some tech startups, averaging about 60 investments in various companies.
Ashton Kutcher participated in the International Modeling and Talent Association competition in 1998. He is signed with the Next modeling agency and has participated in several commercial advertisements for Calvin Klien.
Ashton founded an international human rights organization with his ex-wife (Demi Moore), in 2009. This organization aims to help against sexual exploitation and reduce child porn internationally.
In 2022, Ashton Kutcher and his current wife, Mila Kunis, opened a GoFundMe to assist Flexport and Airbnb in helping people fleeing the war in Ukraine.
Ashton Kutcher's Net Worth
Ashton Kutcher is an American actor, producer, and entrepreneur. He gained prominence in the late 1990s and early 2000s as the star of the television series "That '70s Show." Since then, he has appeared in numerous films and television shows, and has become an active investor in various technology startups. In this section, we will provide a detailed table of Ashton Kutcher's net worth, including information on his earnings, investments, and other assets.
Table: Ashton Kutcher's Net Worth
| Category | Amount |
| --- | --- |
| Earnings (Acting) | $200 million (estimated) |
| Earnings (Endorsements and Sponsorships) | $50 million (estimated) |
| Investments | $250 million (estimated) |
| Real Estate | $30 million (estimated) |
| Cars | $5 million (estimated) |
| Total Net Worth | $535 million (estimated) |
Updated Mar. 2023
Earnings:
Ashton Kutcher's estimated net worth is $535 million, according to various sources. His earnings primarily come from his work as an actor, producer, and entrepreneur. Kutcher reportedly earned $20 million per season for his role in "Two and a Half Men," making him one of the highest-paid actors on television. He also earned a significant sum for his role in "The Ranch," another popular sitcom. In addition to his acting income, Kutcher has earned an estimated $50 million from endorsements and sponsorships, including partnerships with brands like Nikon, Pizza Hut, and Gap.
Investments:
Kutcher is also known for his investments in technology startups. He co-founded a venture capital firm called A-Grade Investments, which has invested in companies like Airbnb, Uber, and Spotify. He has also invested in companies like Skype, Foursquare, and Fab.com. In 2016, Kutcher launched Sound Ventures, another venture capital firm that has invested in companies like Robinhood, Ripple, and GitLab. According to estimates, Kutcher's investments are worth around $250 million.
Real Estate:
Kutcher has invested heavily in real estate over the years. He owns several properties in Los Angeles, including a $10 million home in Beverly Hills, a $9.9 million home in Hollywood Hills, and a $5.6 million home in Lake Hollywood. He also owns a $2.6 million home in New York City, a $10 million beach house in Santa Barbara, and a $2.6 million home in the San Francisco Bay Area. In total, his real estate holdings are estimated to be worth around $30 million.
Cars:
Ashton Kutcher is known to be a car enthusiast and owns several luxury vehicles. His collection includes a Tesla Model S, a Fisker Karma, a Porsche Panamera, a Ferrari California, and a Lamborghini Gallardo. His car collection is estimated to be worth around $5 million.
Ashton Kutcher is a successful actor, producer, and entrepreneur with an estimated net worth of $535 million. His income primarily comes from his work in the entertainment industry, but he has also made significant investments in technology startups and real estate. His car collection is also quite impressive and adds to his overall net worth.
Ashton Kutcher Cryptocurrency Investment
Apart from his businesses, Ashton Kutcher has invested in a popular NFT marketplace (Opensea) and is also invested in Moonpay, which is a crypto payment solution. Kutcher contributed to OpenSea's Series B fundraising round at a value of $1.5 billion, which is much less than the $13 billion capitalization the business attained around July 2022.
In 2013, after being advised by his wife (Mila Kunis) not to invest in bitcoin as she thought it was a bad idea, Ashton Kutcher went ahead and invested in bitcoin, which has increased in value significantly since then. Now his wife uses cryptocurrency and is happy that Ashton disregarded her opinion, as she was obviously wrong about bitcoin.
Ashton Kutcher was hosted on a live TV show (Ellen Degeneres show) in May 2018. He spoke about technology during the show with the Ellen Denegeres Wildlife Fund, which was Ellen's charity. During the show, he mentioned his interest in technological investments and startups, and then he went ahead and hopped on the topic of XRP (Ripple). As of May 2018, XRP had the third-largest market cap in the crypto market.
Ashton Kutcher mentioned that he was going to give 4 million dollars to charity during the Ellen Degeneres show (2018); that moment was a very notable one in the history of cryptocurrency donations. This donation was made in XRP (Ripple) after Ashton Kutcher explained what XRP is and what the token is all about. This shows that Ashton Kutcher owns XRP alongside other coins in his portfolio.
As mentioned earlier, no one knows the amount of bitcoin Ashton Kutcher owns.
Ashton Kutcher NFTs Investment
NFTs have been around for quite a while, and Ashton Kutcher is an investor in Opensea, which is a very popular platform where people buy and sell NFTs.
In 2020, a production firm called NFT Genius was born from the success of the game Bitcoin Origins, which produces narrative-driven, gamified digital collectibles. Ashton Kutcher, Guy Oseary, and NFT bull Mark Cuban spearheaded a $4 million early fundraising round for the project. Ashton Kutcher contributed $400,000, and the owner of the Dallas Mavericks and a frequent NFT investor contributed $2.5 million.
Sound Venture, which is a venture capital fund, co-founded by Ashton Kutcher, went into NFT gaming after their publication that they were going to invest $1 million in a competition that launched in April 2021. "NFT: The Pitch," teaming up with Snoop Dogg and Mark Cuban, had judges comprising of important crypto individuals.
Ashton Kutcher also backed up an NFT project (Ink) that allows celebrities and content creators to mint NFTs (Non-Fungible tokens) based on drawings, signatures, or even writings. This makes it possible for artists to turn any of their content into a non-fungible token and put it up for sale. Ink generated a sum of $1.5 million in the pre-seed round, with Ashton Kutcher's Sound Venture and one of the investors.
Ink has lots of room for growth as some artists or creators can make a limited edition of some type of digital content. This project allows their NFTs to be exported to OpenSea or another marketplace for sale. Fans may buy the NFTs on Ink using a credit or debit card inside the Ink marketplace, so they don't require a digital wallet or any Web3 expertise.
Ashton Kutcher Investment in Companies and Stocks
Ashton Kutcher is not only an activist and actor; he is also a big-time investor. As mentioned previously, Ashton Kutcher is one of the founders of Sound Venture and A grade investment in 2015 and 2010 respectively. As a successful businessman and actor, Ashton Kutcher is among the elite. For the television series he stars in, Ashton Kutcher may make up to $800,000 for every episode. Ashton Kutcher's estimated net worth as of 2022 is $200 million.
The well-known actor worked as an employee for various computer firms. For instance, he was a product engineer for Lenovo and a part of the executive group for the September 2007-launched technology business "Ooma". Two restaurants were included in his investments, with sites in Atlanta, New York City, and Los Angeles.
He undoubtedly did not anticipate being able to earn as much money as he has, both as an investor and as an actor. He worked as a young man to earn money. He typically did dishes and mowed the grass in gardens. He acquired his first snowmobile at the age of 13. He put through a year and a half of after-school and weekend labor to earn the $1,400 needed to purchase the snowmobile. He had the impression of being eager to work diligently from an early age and not being frightened of hard labor.
For the past 10 years, he has established himself in Silicon Valley as a skilled investor. Kutcher started actively investing in numerous ventures and businesses in 2007 through his fund as well as using other means. Startups are where Ashton Kutcher invests most of his money. He frequently succeeded in investing in projects not just at their inception but also when it was not the best moment to do so.
According to Kutcher, he bases his decision to invest in a given project on two key considerations: his level of satisfaction and the chance of a good return on investment. He does, however, think that both criteria are quite significant. In addition to earning money, he makes an effort to improve technical development.
Co-founding the TV and film studio Katalyst Media was among Kutcher's earliest investments. The most popular program produced by the firm, "Punk'd," starred Ashton Kutcher and premiered on MTV, a division of Paramount Global Inc.
Kutcher has owned a number of businesses over the last 10 years, most of which are not now particularly well-known. Some of his popular investments are Uber, Airbnb, Shazam, Skype, Pinterest, Spotify, ResearchGate, Zenreach, FourSquare, and many more.
Additionally, Ashton Kutcher has a $25 million investment portfolio consisting of about 11 stocks. Some of Ashton Kutcher's stocks include IBM, Tesla, Netflix, Microsoft, PepsiCo, and WellFargo.
Are the claims about Ashton Kutcher true?
So far, there are not many negative claims or controversies regarding Ashton Kutcher and his involvement in the crypto space. Most of his investments and investment decisions have been successful and straightforward.
His love for innovation and technology has been the major driving force behind his investment decision. There is no doubt that he was an early investor in bitcoin and several other projects; he has been publicly mentioning bitcoin and its potential before any of the major crypto bull cycles.
His current wife, Hollywood actress Mila Kunis, was aware of his interest in investing in cryptocurrency, particularly bitcoin, in 2013. She mentioned it on The Late Show featuring Stephen Colbert.
The actress Mila Kunis has disclosed that both she and her spouse Ashton Kutcher began buying BTC over 8 years ago. At first, she believed buying bitcoin was an awful idea. But now that she uses cryptocurrencies, she claims she has never felt happier to be incorrect. She stated that Ashton would consult her prior to making any investments.
Final Thought
Ashton Kutcher has proven to be an important man in the cryptocurrency space, as he has financed several projects and competitions, and given light to the ideas of some people in the field. Ashton Kutcher has made several early investment decisions, which goes to show that he has good analysis skills when it involves investment.
There is no doubt that Ashton Kutcher is very successful and has made a good name for himself in the entertainment industry while knowing his way around investment management. Managing a large portfolio of cryptocurrencies, stocks, and real estate while running several companies and acting in movies is not an easy task, although Ashton Kutcher makes it look easy. Ashton Kutcher has some rules that guide his investment decisions, and these principles have made his investments very profitable over the past few years.
I believe that Ashton Kutcher is a hardworking entrepreneur, actor, and investor with results to back it up. He is also quite generous, as he has participated in some charitable events while helping businesses that will make life easier for the masses.
Risk Disclaimer
WeInvests is a financial portal-based research agency. We do our utmost best to offer reliable and unbiased information about crypto, finance, trading and stocks. However, we do not offer financial advice and users should always carry out their own research.
Read More