This content represents the writer's opinions and research and is not intended to be taken as financial advice. The information presented is general in nature and may not meet the specific needs of any individual or entity. It is not intended to be relied upon as a professional or financial decision-making tool.
Proof of Stake (POS) blockchains use staking to reward users for validating transactions and usually prevent centralisation.
You can earn rewards by staking your tokens on a POS blockchain if you hold them. This article will show you how to stake your NEO tokens and earn GAS that can be converted to NEO, thanks to the design of the Neo network, which uses a sophisticated version of PoS.
Staking provides several advantages, including passive returns on your investment and contributing to the security of your cryptocurrency network.
Before you can begin staking your NEO tokens, you must first learn what staking is and its benefits and drawbacks.
Pros & Cons of Staking NEO
In case you are holding NEO on your digital wallet, you probably want to know if staking it can generate extra revenue for you. The answer is yes, but you should be aware of some factors.
To better understand these factors, let's consider the pros and cons of staking NEO.
Pros
You will earn GAS rewards and get a stream of crypto assets.
By staking NEO you contribute to make the network more decentralised.
You don't need to own a minimum amount of tokens to start staking NEO.
Staking NEO is a less risky activity than trading it.
Cons
Staking rewards you earn depend on the amount of NEO you stake – if you have a small NEO balance you won't earn much.
When you stake NEO, you need to unstake your assets before selling them.
Not all crypto wallets support NEO staking.
What is NEO staking?
When you hold NEO and try to earn profit, you are said to be staking it.
Holding NEO tokens in your wallet allows you to earn GAS tokens by locking them up.
Actually, Neo uses a slightly different staking method than many other PoS blockchains: the network has two tokens, one for governance – NEO – and one for transactions – GAS. GAS is the token you earn as staking rewards.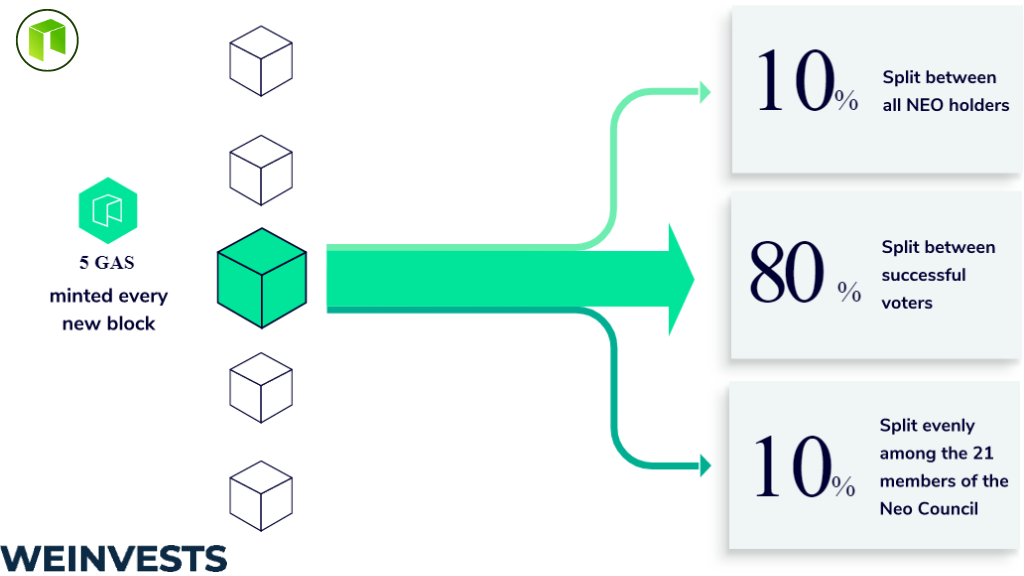 As all the other PoS blockchains, holders – or hodlers, to use a crypto world-related term – are rewarded because they help the network to be more decentralised – making it more secure.
To have a closer look at the staking methodology used by Neo, let's have a deeper look at how it works.
How to Stake NEO?
Staking NEO using Simple Earn on Binance is an easy way to earn passive income on your NEO holdings. Here is a step-by-step guide on how to stake NEO using Binance's Simple Earn feature:
Step 1: Sign Up and Verify your Account
If you want to stake NEO, the first thing you must do is create an account on Binance.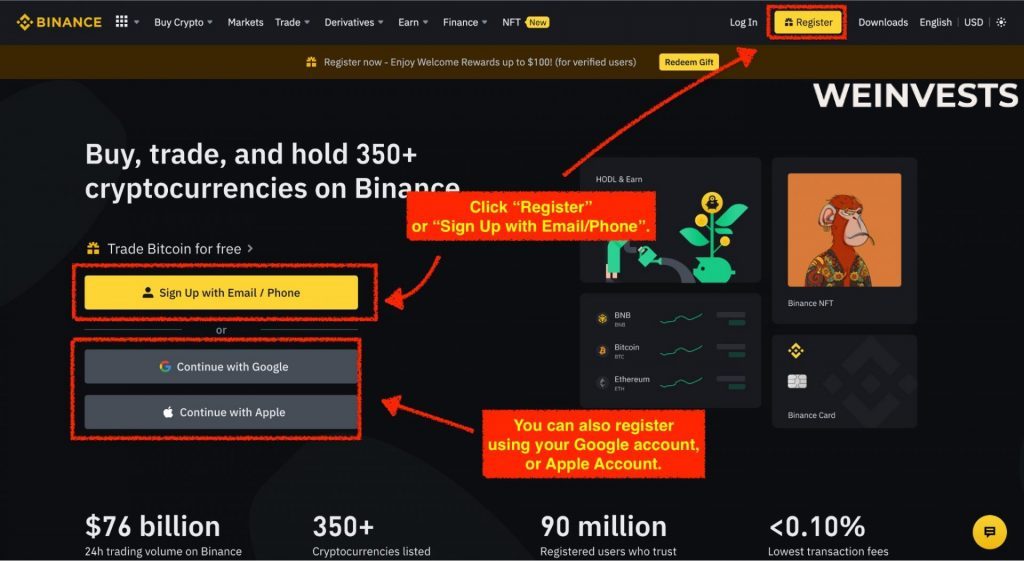 Then go through the verification steps to provide Binance with proof of identity.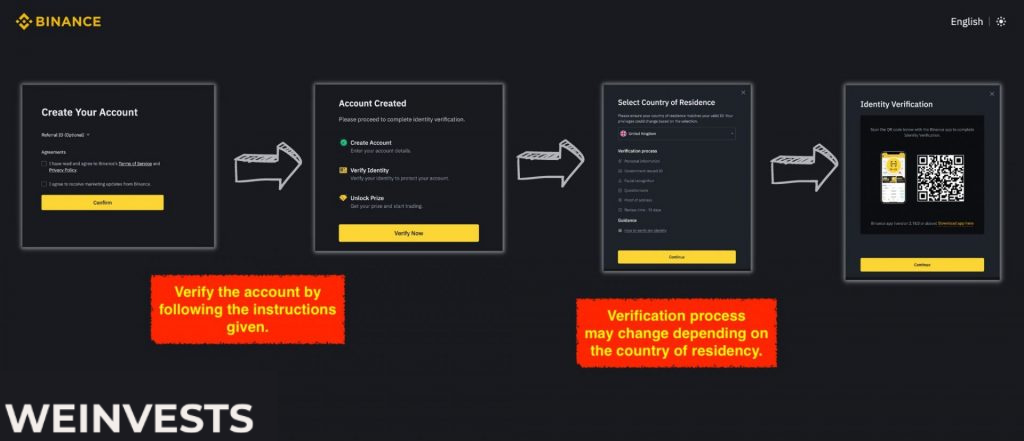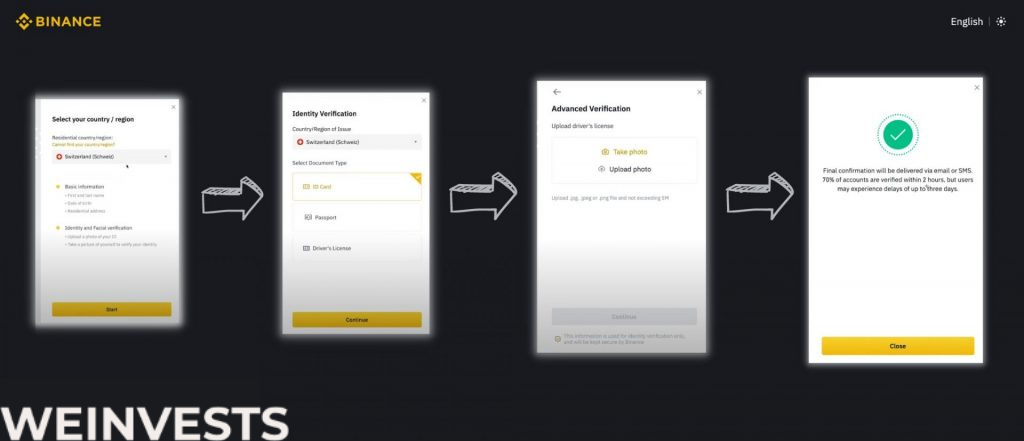 Step 2: Fund your Account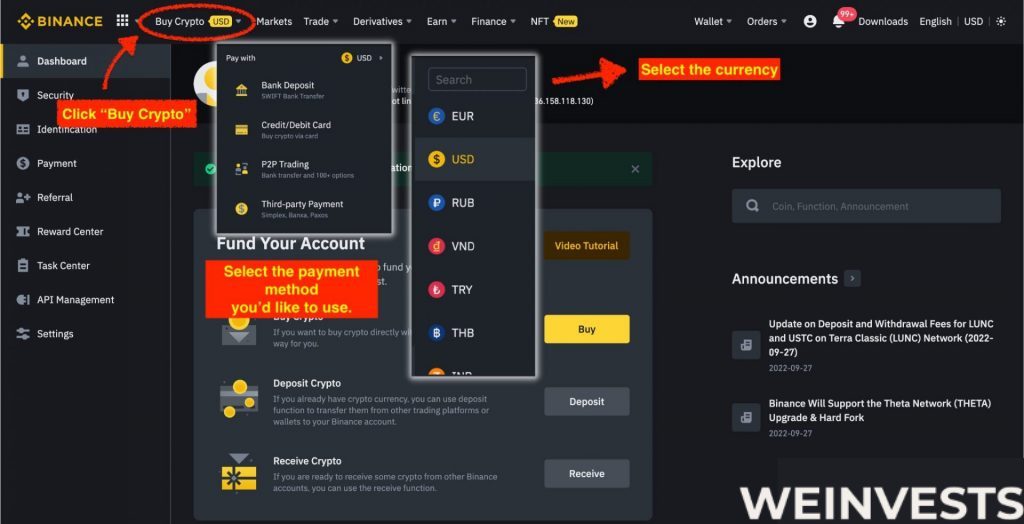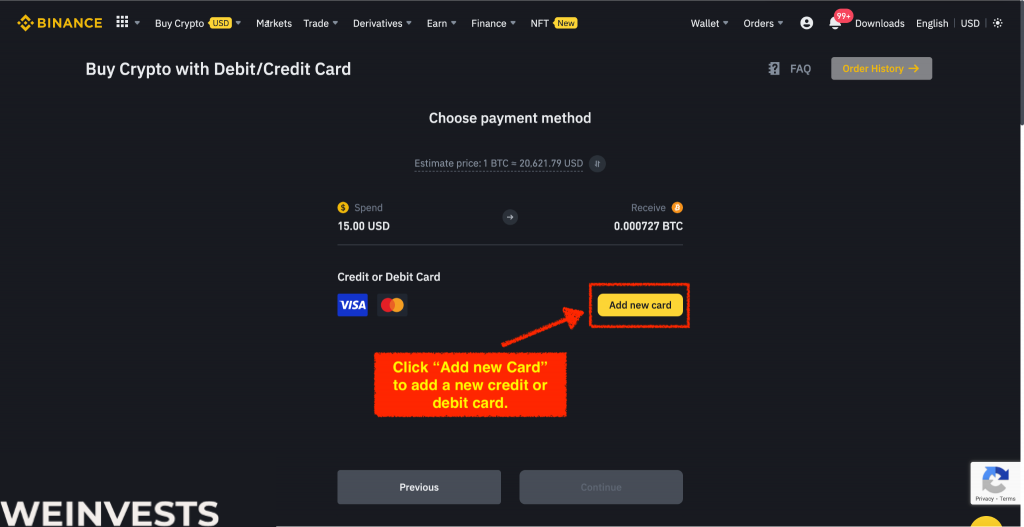 After depositing NEO, navigate to the "Earn" section in the top menu, and then click on "Simple Earn".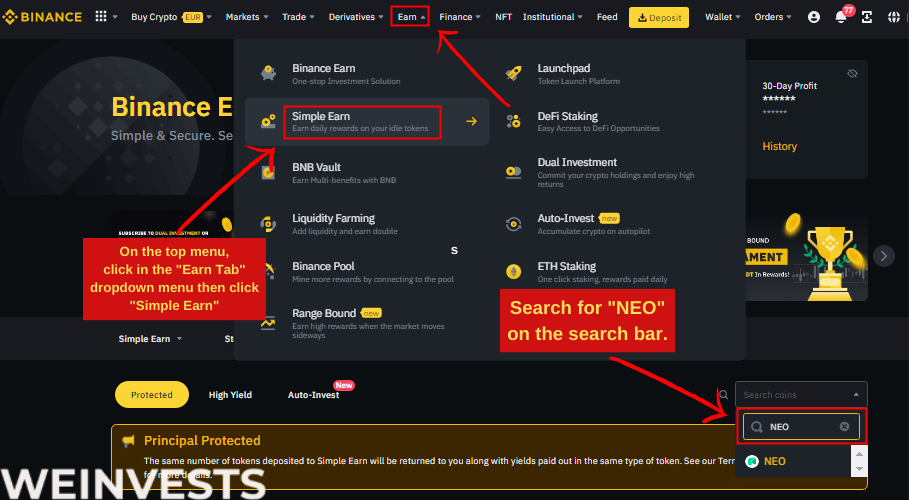 In the Simple Earn section, scroll through the list of available cryptocurrencies to stake until you find NEO. You can also use the search bar to search for "NEO."
Step 4: Analyze the Staking Parameters and Stake
Here, you can analyze Siacoin using the 'Calculate your crypto earnings' feature. You can input the amount you want to invest and see the projected earnings for 1 year, 2 years, 3 years, or 5 years. Simply click on the desired number of years to invest in 'NEO'.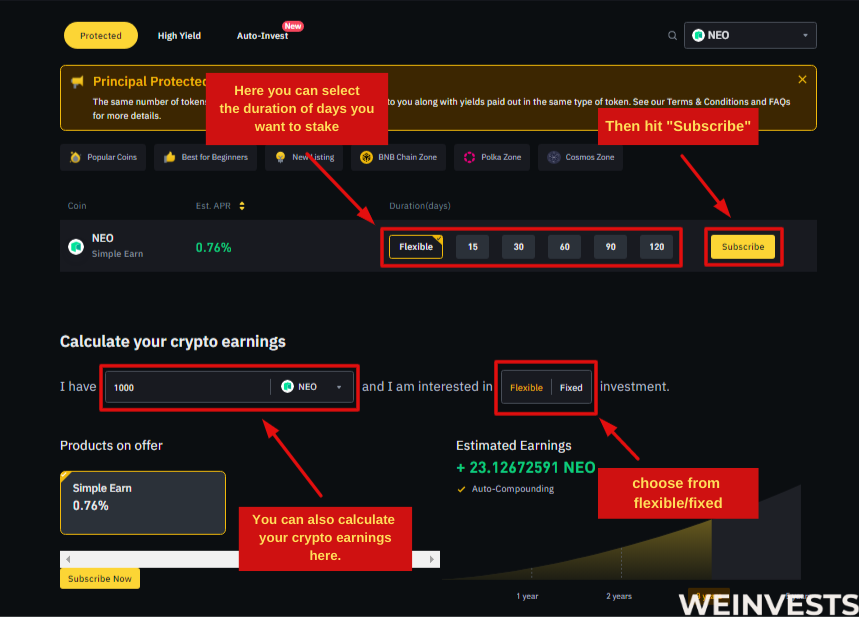 If you want to earn rewards with your NEO on Binance.com, you can go to the "Products on Offer" section and then click "Simple Earn" and then "Subscribe Now".

"Simple Earn" lets you deposit your NEO in flexible or locked products and earn daily rewards. You can subscribe or redeem at any time, so you can maintain your assets' flexibility and liquidity. The rewards are sourced from Binance's own funds and are based on market conditions.
On the NEO staking page, input the amount of NEO you wish to stake. You can choose to stake all or a portion of your NEO holdings. Ensure that you leave a small amount of NEO in your wallet for transaction fees.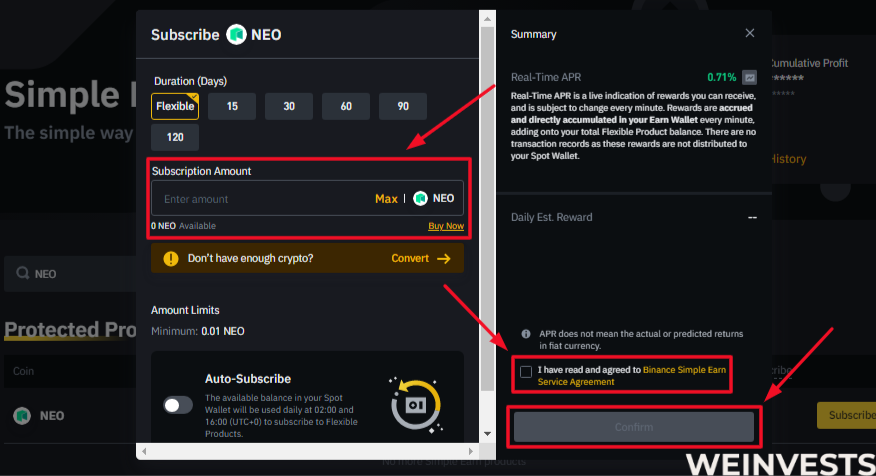 Read the staking terms and conditions carefully, and check the box to confirm that you agree to them.
Click on the "Confirm" button to confirm your staking. You will receive a confirmation message, and your NEO will be staked.
NEO Staking Tax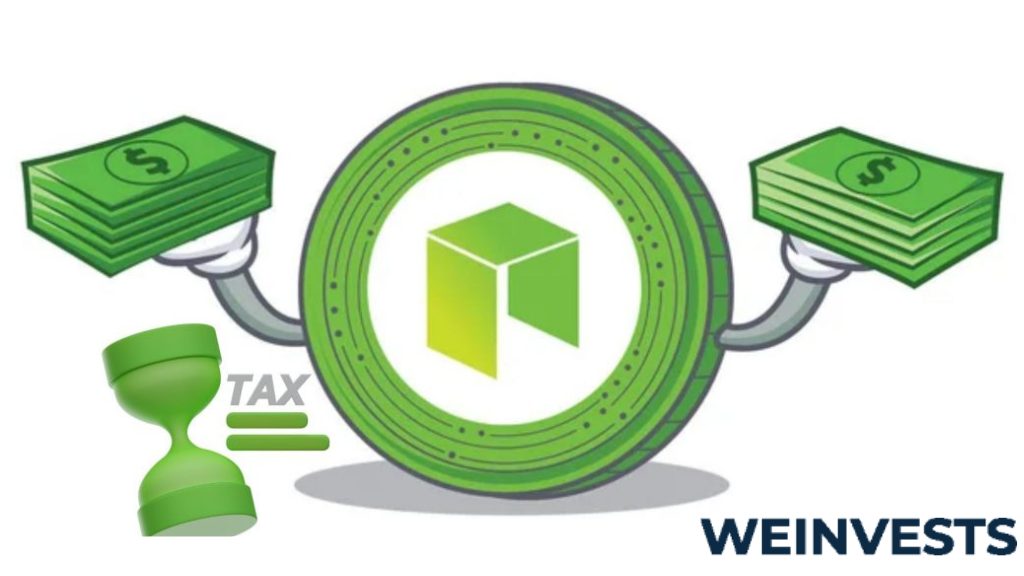 In a world where everything is becoming more digital, the taxation process has not changed much.
When it comes to cryptocurrency, taxation is a topic that raises many doubts in investors, traders and holders.
This happens not only because, of course, different countries have different taxes, but also because there is still uncertainty in many countries. This has led to much confusion among the public regarding how to report and pay taxes on profits from cryptocurrency investments.
The UK makes no exception, and also here people need to keep many points in mind when calculating taxes on their crypto assets. Moreover, many are exceptions that should be considered.
There are several pivotal points to clarify when it comes to the taxation of crypto staking.
In spite of the fact that cryptocurrencies are not as common in the world as fiat currencies, they are always considered to be financial assets, so they are taxed as such. Cryptocurrencies, to be more precise, are subject to the same treatment that shares are subject to.
In the case of crypto staking rewards, however, there is one exception that should be noted. It is possible to consider them as capital gains or as savings, depending on whether they are owned by individuals, in order to reduce taxes – their value in GBP will be taken into account to determine the amount to be paid.
If users just hold their cryptos, without withdrawing them, they'll be treated like airdrops, sort of gifts, and won't be subject to taxation.
Being that said, it's important to keep in mind that the rules can change in the future as the crypto market changes and governments around the world decide to take action concerning cryptocurrencies.
Why do people like Staking NEO?
Staking NEO tokens is popular because it's a simple process that doesn't require special technical knowledge or equipment. There are many other reasons why staking NEO is popular:
The team behind NEO developed wallets for desktops, mobiles, and in the form of browser extensions.
The Neo ecosystem is designed to protect the value of this token. To consider just one of the features of NEO's tokenomics, it has a maximum supply set at 100,000,000 units.
Despite its fixed supply, NEO and GAS can be used in countless ways to code smart contracts and develop decentralised applications in an environment that is less expensive and faster than Ethereum. So, the use cases of NEO positively affect the value of the asset.
Conclusion
By staking NEO tokens, you are also supporting the security of your network by keeping it decentralized, thereby contributing to its safety.
Getting started with NEO staking is easy. You can start earning GAS tokens right away, which can then be exchanged for NEO or used in the Neo ecosystem. You can stake NEO with your computer or mobile device as long as you have an internet connection.
Of course, there are also some disadvantages involved in NEO staking, like the fact that NEO is not supported by many crypto wallets and the fact that the system wasn't designed to make stakers earn very high returns.
Nevertheless, the whole Neo ecosystem allows investors and developers to find many use cases, and to earn according to the different activities performed. This protects the value of the token and, of course, of the staking rewards linked to this token.
Also for what concerns NEO taxation, traders can benefit from tax reductions and even tax-free scenarios.
NEO Staking FAQs
How can I stake NEO?
Choose a centralised exchange or create a new account with a wallet that supports NEO,
Buy or transfer some NEO to your wallet,
Choose the amount of NEO to stake and earn staking rewards according to the amount of tokens and time you plan to stake your assets.
How does NEO staking work?
NEO staking is not very different from the process used by PoS blockchains. Stakers are rewarded for keeping the network more decentralised and secured and for favouring the verification of transactions.
The particularity of Neo is that it uses two different cryptocurrencies to manage its ecosystem – and also staking: NEO and GAS.
What are the pros of staking NEO?
NEO has proven to be a trustworthy crypto project, able to offer users all the opportunities offered by Ethereum, but in a faster and less expensive environment. This is for sure a benefit in terms of value. We can also list other pros of staking NEO – for example, the fact that it's an intuitive process that doesn't require technical skills, its low level of risk – when compared to activities like trading, and the absence of a minimum amount to stake.
Can you stake NEO with Metamask?
No, NEO is not compatible with Metamask and Neo cannot be added to the wallet as a custom network.
What's the difference between NEO and GAS?
NEO is the crypto used for governance purposes and to require a corresponding amount of GAS; GAS is the crypto asset that actually fuels the network – it is used to make transactions, to develop smart contracts and to distribute the right amount of staking rewards according to the amount of NEO hold by each staker.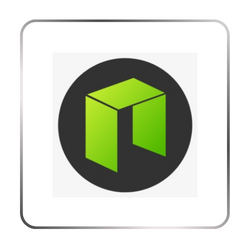 How to Buy NEO (NEO)
NEO is a Chinese cryptocurrency that was launched in 2014. The NEO network offers users the ability to…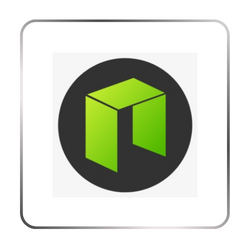 NEO (NEO) Price Prediction 2023, 2025, 2030
This cryptocurrency has already shown much growth since its inception. It is expected to continue to show similar growth in the future. Many experts have seen much promise in this Chinese cryptocurrency, with predictions indicating that the value of a single NEO coin is expected to rise from $32.7 to $156.3 in five years. You can find a full NEO price prediction here.
Risk Disclaimer
WeInvests is a financial portal-based research agency. We do our utmost best to offer reliable and unbiased information about crypto, finance, trading and stocks. However, we do not offer financial advice and users should always carry out their own research.
Read More