This content represents the writer's opinions and research and is not intended to be taken as financial advice. The information presented is general in nature and may not meet the specific needs of any individual or entity. It is not intended to be relied upon as a professional or financial decision-making tool.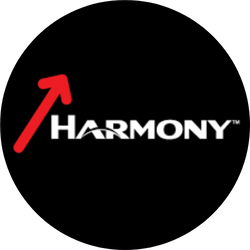 Harmony Gold Mining Company Limited is a gold miner that is headquartered in Randfontein, South Africa and was incorporated in 1950. It has operations both in South Africa and Papua New Guinea. Besides gold, the company also explores for copper, silver, molybdenum, and uranium.
It's noteworthy that Harmony Gold is the largest gold miner in South Africa. It currently has nine underground mines, including Hidden Valley, an open-pit gold and silver mine. Additionally, it owns half of the Morobe Mining Joint Venture.
As the leading gold miner in South Africa, Harmony Gold is an interesting company that deserves a look. For this reason, in this article, we will talk about the projections made by Wall Street analysts regarding the stock, its recent price behavior, and some peer comparison in order to gauge its valuation.
Keep in mind that this article is not meant to provide you with a full in-depth analysis of the company. If after reading this article you want to learn more, the points that we are going to make during our examination of the historical price performance and current valuation may help you to know what to look for after you finish reading.
OK, let's dive right in…
A Brief Outlook of Harmony Gold
Harmony Gold's stock (HMY) has a very long trading history. The stock has been having wild price swings with no sign of a developing trend. It's in fact down by 11.57% since 1992:
Such a performance at this level of volatility is definitely not a good sign. A buy-and-hold investor will reasonably be discouraged from considering HMY. For comparison, an investment in SPY (SPDR S&P 500 ETF Trust) in 1993 (the year of its inception) would have yielded an ~810% return.
But is HMY a good short-term opportunity? To find out, we will need to look at what level it is trading at compared to its competitors. But first, let us see what Wall Street thinks about it…
Harmony Gold Stock Forecast for 2023
There are currently 7 analysts that cover Harmony Gold Stock and the consensus, based on their median price target and the stock's trading price, is that it will increase by 9.36% in the next 12 months. It's important to note that the highest price target set suggests an upside of 38.8% while the lowest price target suggests a downside of 24.2%.
From this, we can reasonably deduce that Wall Street is not particularly enthusiastic about HMY. But are the projections reasonable given the current state of the stock? To answer this, we are going to look at both its valuation and profitability.
First of all, the stock is down more than 8% since the new year (2023). So, let's see if the dip was big enough to make the stock attractive now.
Right now, the stock is trading at 8.3 times its forward EPS. Two competitors' stocks are trading higher; AngloGold Ashanti (AU) has a forward P/E ratio of 24.2 and Gold Fields (GFI) one of 11.7.
Now, when it comes to its P/B ratio, HMY trades at 1.1 times its TTM book value. AU is trading at 1.8 times and GFI at 2 times its book value.
HMY may be looking attractive because of trading lower than its peers in relation to projected EPS and TTM book value. But before we can wrap this up, we should also look at the profitability of the company, along with its competitors.
When it comes to the gross margin of HMY, it is reported at 20.84% for the last twelve months. But its competitors had higher margins; AU had a 25.31% gross margin and GFI had a 56.29% one.
More so, HMY had a negative TTM return on equity (-1.71%). AU and GFI had an ROE of 7.71% and 17.04%, respectively.
So, it's clear that Harmony Gold may seem like an undervalued enterprise, but it really isn't. Profitability matters too and it has lagged two of its closest competitors in the recent past. It had to trade far lower than it is to be considered undervalued.
It seems that Wall Street forecasts are conservative about this stock for a good reason.
Harmony Gold in 2022
It may be helpful to examine HMY's price performance in the last year. After all, there seems to be a correlation between some events and sharp price swings.
First of all, HMY has lost ~11% of its market value in 2022:
But this doesn't tell the whole story. Its drawdown was ~62%:
A lot of gold mining stocks have been just as volatile as HMY in 2022, so a reasonable hypothesis is that gold prices are the major factor here. But we'd like to provide some notable events that seem to be correlated to substantial price changes during 2022:
Jan. 26, 2022: The company's warning of higher costs because of operational problems that affect the Hidden Valley mine in Papua New Guinea, as well as its guidance cut for full-year production were followed by an 11.12% drop in its stock's price.

Feb. 24, 2022: Prices of gold futures increased to levels that were the highest since early 2021 during Russia's full-scale invasion of Ukraine. HMY increased by 21.07% in two trading days.

Aug. 24, 2022: The company announced that it will pause a life-of-mine extension project at its Tshepong operations in South Africa. It also warned that impairment losses and higher costs will cut its full-year profit in half. The stock's price decreased by 27.05% up until August 31, 2022.
Sep. 28, 2022: HMY increased by 25.39% through October 4, 2022, after prices of gold futures rebounded from early losses as the U.S. dollar fell from its 20-year highs.
As you can see, the price behavior of HMY can be interpreted through the lens of macroeconomics as well as business developments specifically related to Harmony Gold.
Conclusion
Harmony Gold Mining Company Limited is a well-established gold mining company and the biggest gold miner in South Africa. For someone looking for exposure to the industry and operations in that location, it's an interesting company to examine.
However, it's currently not undervalued enough to provide an investor with an attractive risk/reward ratio. For long-term investors, its stock performance has been underwhelming as well. It also seems very volatile in both short-term and long-term periods; whatever the reasons for holding this stock in your portfolio, they must be very good to get you through the sharp price swings.
Similar stocks that are trading higher than HMY regarding profitability metrics may be safer to hold. But it's best to do some thorough analysis of any competitor before you invest in them.
Wall Street analysts are conservative on the stock as well, with a median price target that suggests a small upside.
Regardless, make sure that you do more research before you invest in the company if you're still interested. This article was supposed to only provide you with some facts regarding Harmony Gold that may help you decide how to move forward.
FAQ
Is Harmony Gold mining a good investment?
Harmony Gold's stock doesn't seem undervalued when you compare it to peers to classify it as a good investment. At first glance, it may seem undervalued because it trades at lower multiples, but its unprofitability would require an even lower price to deem it so.
What does Harmony Gold do?
Harmony Gold is a gold mining and gold exploration company with operations in South Africa. It's also the largest gold miner in South Africa and has nine underground mines, one of them being the Hidden Valley, an open-pit gold and silver mine.
How much gold does Harmony Gold produce?
Harmony Gold reported its total gold production at 720,000 – 745,000 ounces, during the  6-month period ended 31 December 2022.
Risk Disclaimer
WeInvests is a financial portal-based research agency. We do our utmost best to offer reliable and unbiased information about crypto, finance, trading and stocks. However, we do not offer financial advice and users should always carry out their own research.
Read More