This content represents the writer's opinions and research and is not intended to be taken as financial advice. The information presented is general in nature and may not meet the specific needs of any individual or entity. It is not intended to be relied upon as a professional or financial decision-making tool.
Digital assets or cryptocurrencies have ignited interest in recent years, with Bitcoin and Ethereum leading the pack. However, a new alternative coin called SafeMoon has caught the attention of both enthusiasts and skeptics.
SafeMoon, a newcomer in the digital asset world, has stirred controversy due to its volatility and high transaction fees. Unlike other cryptocurrencies, SafeMoon focuses on long-term growth, which might justify those hefty fees.
If you're wondering where and how to buy SafeMoon, this guide will walk you through the process, including using the SafeMoon Wallet for a more straightforward experience.
How to buy SafeMoon V1 (SAFEMOON)
As well, You can still find SafeMoon V1 on PancakeSwap (V2), You can swap WBNB to SafeMoon V1.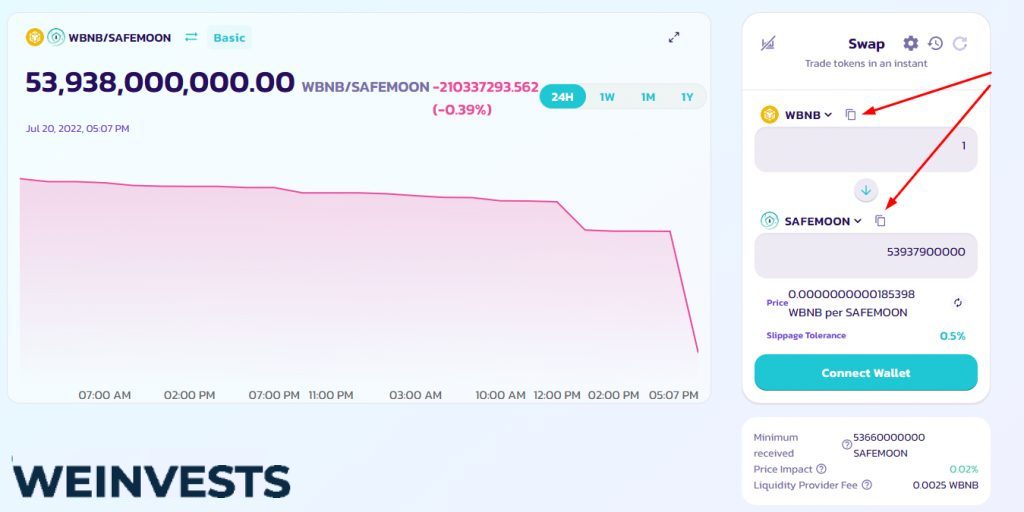 Due to the limited information available on SafeMoon (More info: https://safemoon.net/), if you are keen to learn where and how to purchase this new sought-after cryptocurrency through a less complex app called the SafeMoon Wallet, then keep reading, and you will have all the information that you need at the end of this article.
Where to Buy SafeMoon?
Safety should always be top of mind when purchasing any cryptocurrency. This is a financial asset and there are often many risks associated with finances. The best way to mitigate the risk of purchasing SafeMoon is to do your homework on platforms that are regulated.
Fortunately, most platforms are widely recognized and regulated. Most recommendations advocate for Binance, one of the world's largest cryptocurrency exchange platforms. Although, it is worth noting that Binance is not fully regulated. Another important aspect to remember is that SafeMoon coins need to be housed in wallets once you have bought them. The upside to this is that these wallets offer added protection because you are the sole party who manages the coins.
If you are looking for where to make your SafeMoon purchase, then most internet sources may lead you to an app called TrustWallet as well as a decentralized exchange (DEX) called PancakeSwap. A newer method has since arrived that removes most of the tedious tasks required when using TrustWallet in conjunction with PancakeSwap. Enter SafeMoon Wallet, a much simpler way for answering the "how-to" question of purchasing SafeMoon tokens.
How to Buy SafeMoon Tokens?
The process of purchasing SafeMoon was not always an easy task, but by following these step-by-step instructions on how to buy SafeMoon from the SafeMoon Wallet, you may find a method more suited to your need for convenience and simplicity.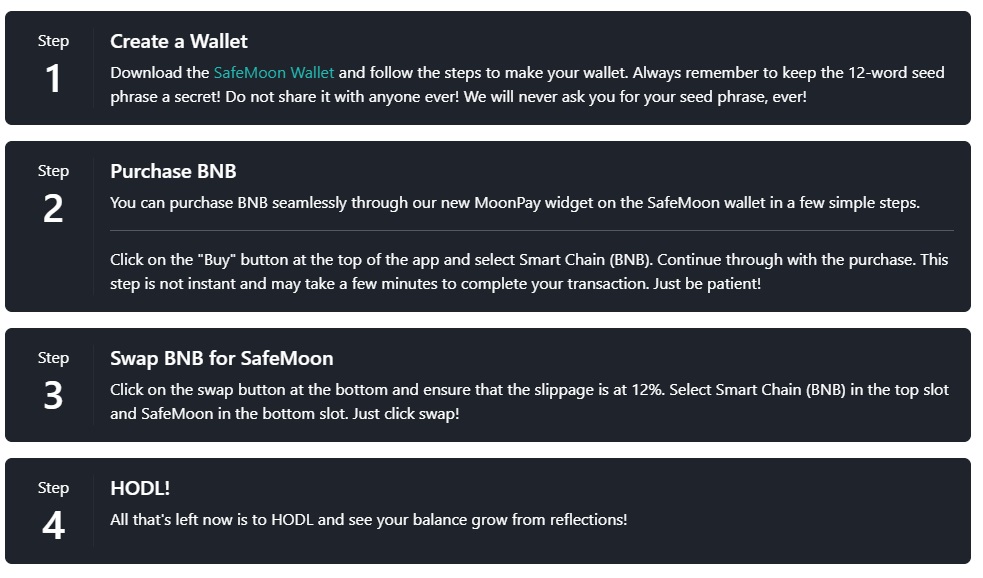 The SafeMoon Wallet is available in the app store so you would need to download the app from the Google Play Store of Apple iStore. Alternatively, if you're using a computer then go to SafeMoon.net from your browser and select the relevant app store icon.


The SafeMoon Wallet gives you two options; Import Wallet or Create a New Wallet. If you are importing a wallet then three import methods are available; 12-Word Recovery Phrase, 24-Word Recovery Phrase, or Import Private Key. If you are creating a new wallet, then remember to write down the 12-Word Recovery Phrase provided in the correct numbered order and store this in a safe place. You will be asked to recall this phrase directly after it is shown to you. Assuming you have noted the words and ordered them down correctly, you will then be allowed to select a password.


Once you have set up the necessary security for your SafeMoon Wallet, take a look at the top of the application there are three buttons called; Send, Receive and Buy. Click on the "Buy" button with the shopper cart icon. Two more options will appear, "Smart Chain BNB" and "Binance USD BUSD". The option you want to select is "Smart Chain BNB".


A purchase method window will now pop up and two options will appear "MoonPay" and "Wyre". Select "MoonPay", the option with a 3,5% rate that includes platform fees. The MoonPay option also informs you that you're able to purchase multiple cryptocurrencies from ERC-20 to BEP-20 cryptocurrencies, BEP-20 is the cryptocurrency needed for SafeMoon purchases. If you were to select "Wyre" then you would see that it only allows for Ethereum to be purchased. Once you've selected "Purchase" you will automatically be redirected to a new page called buy.moonpay.com.


You will then see a page that the landing page has a default setting of $300 but this can be changed to almost any desired amount, just remember that there is a minimum amount of $30. You will not be able to put in an amount less than that because the minimum transaction amount is 0.011 BNB BSC according to the error prompt that appears.


Once the desired amount has been entered, the summary at the bottom will display the BNB price in USD and the amount that you will receive, together with the fees associated with this transaction. Select "Continue". The quote is done in real-time so you may see a clock icon that tells you your quote is valid for a certain number of seconds before it re-quotes.


Now input the payment processing information that is required. A new wallet may ask for email verification first. The verification code is only valid for a few seconds so make sure you enter it as swiftly as possible. Once the relevant information has been captured, agree to MoonPay's Terms of Use and select "Buy Now".


At the bottom of the page there is an icon with two arrows facing opposite directions. Select this icon called "Swap". You are then able to view move Smart Chain over to the SafeMoon option. Important to note, you need to make sure the slippage is set at 12% before proceeding.


Click on the "Swap" button. A new notification will pop up that says "We're Swapping". The notification will also prompt you not to close or minimize the window. Lastly, it allows a tracking transaction option, by clicking on the link provided, you will be able to view your transaction history.


Once a transaction is complete you may click on the "X" and return to the SafeMoon Wallet home screen. Earlier in step 3, you would have seen the; Send, Receive and Buy buttons, now your total above these buttons will reflect your SafeMoon purchase.
What is SafeMoon (SFM)?
SafeMoon is a newcomer to cryptocurrency and was launched in early 2021 and created on the Binance Smart Chain (BSC) blockchain. It is often referred to as an alternative coin or a BEP-20 coin. Since its inception, SafeMoon seems to be highly desirable and rivals the infamous Bitcoin.
This cypto, SafeMoon, first gained attention due to its high volatility and transaction fees. Essentially, SafeMoon, unlike other cryptocurrencies tends to focus on the long-term value of the asset. Ultimately, it encourages the holder of the token to keep the currency for longer.
Interestingly, since its launch, SafeMoon has also launched a V2 of the currency within the same year. These numerous changes coupled with limited knowledge about the currency make it difficult to fully understand the risks associated with it. Together with the added difficulty of how to purchase this cryptocurrency.
The critics of SafeMoon suggest the currency holds no real value and likened the token to a pyramid or Ponzi scheme. Despite the mixed emotions surrounding this new kid on the block, many crypto believers are still looking for easier ways of where and how to buy SafeMoon tokens.
SafeMoon V1 and V2 Migration
Earlier, it was noted that SafeMoon coins have migrated from V1 to V2 so before purchasing SafeMoon, it's worth understanding the differences and perhaps the most notable difference discussed online is that SafeMoon V1 tax is now 100%, this means that those who hold the coins will not reap the rewards and instead face liquidity when buying and selling. If you are still holding on to SafeMoon V1 coins, then the good news is that V1 can be migrated to V2. The process should be fairly simple if you ensure that the tokens are kept in the SafeMoon Wallet App before consolidation.
The process of purchasing SafeMoon seems complex and overwhelming. TrustWallet and PancakeSwap until recently seemed to be the only way to purchase this highly desirable digital asset. Yet, recent developments have shown that the SafeMoon Wallet now makes the process easier. It also shows potential for consolidating SafeMoon V1 to V2; this alleviates many concerns faced by holders. Despite the newness of SafeMoon and obvious criticisms, one thing is certain, many are holding on to see if this currency can really take them to the moon and back.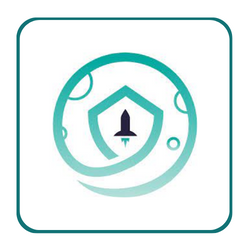 Risk Disclaimer
WeInvests is a financial portal-based research agency. We do our utmost best to offer reliable and unbiased information about crypto, finance, trading and stocks. However, we do not offer financial advice and users should always carry out their own research.
Read More