This content represents the writer's opinions and research and is not intended to be taken as financial advice. The information presented is general in nature and may not meet the specific needs of any individual or entity. It is not intended to be relied upon as a professional or financial decision-making tool.
Energy stocks have been a top pick for many investors due to the exceptional returns they can get on their investments. However, climate change and sustainability are now a top concern for people looking to invest in energy companies. They want to focus on renewable energy stocks more to help the environment.
Energy sector companies are worth billions of dollars. Therefore, beginner and professional investors want to have some energy stocks in their portfolios. It opens up many benefits, such as higher returns if the companies shift their focus to renewable energy, cutting down their costs in the process.
Moreover, there is a growing demand for energy as countries like India and China are developing rapidly. Energy requirements are increasing with every passing minute to sustain their growth. Therefore, it means energy companies have many avenues and opportunities to explore.
Furthermore, many energy sector stocks shone in 2023, despite the fact that the rest of the market was in turmoil due to the war in Ukraine, which caused disruption and price volatility. It turned out to be the best sector that recovered quickly from the pandemic's economic side effects. Investors are looking for energy stocks to Trade that can yield good returns in the long run.
Big names, like Warren Buffet, continue to increase their holdings in different energy companies. So, now is the best time for you to start investing in energy stocks to diversify your portfolio. Let's understand in more detail about energy stocks and some companies that are worth investing in.
What Are Energy Stocks?
The energy stocks are of companies that focus on producing and supplying electricity to various parts of the economy. It also counts in the shares of those companies that are providing machinery or other services to energy producers. Below are some varieties.
Mining Stocks: Coal is one of the biggest sources of energy globally. The company that mines coal also falls under energy stocks.
Fossil Fuel Stocks: These are stocks of companies that locate, extract, and process new sources of oil. Gas supplies them to the economy, and their value includes the worth of the oil and gas reserves not yet discovered.
Renewable Energy Stocks: Green energy stocks are becoming the top pick for investors as the calls for shifting toward renewable energy grows. These companies focus on producing energy through clean sources, such as geothermal, solar, etc.
Pipeline and Refining stocks: Refiners also come under energy companies. These companies take the oil and gas that are extracted and process them. They make the fuel ready for consumption for other companies to use. Companies that transport oil and gas also come under the category of energy stocks.
Today, investors are targeting and supporting renewable energy stocks. They consider the big picture as governments, organizations working for environmental protection, and other agencies are demanding energy companies switch to renewable sources.
Many companies are quick to embrace the change, while others are working on a strategy to make strategies.
TOP 5 Energy Stocks
Plug Power is a top energy provider that focuses on using hydrogen fuel cell systems for vehicles.
It replaces conventional batteries with ones that are powered by electricity. They are making advancements in using different sources of renewable energy.
Plug Power revenue estimate for 2023 is set to $1.63 billion. If they can achieve their target, Plug Power's share price can see a significant increase in the next few years. Moreover, the company is making new hydrogen supply contract announcements and policies regarding the usage of renewable resources.
Analysts at CNN expect the price forecast to go around $28 in the next 12 months. It is a significant rise of 101.01% from its current value of $13.93. Their analysts also project the Plug Power price to go as high as $78 or a low estimate of $15.
---
Another great name in the renewable energy industry is Tesla Energy.
The company is known for its green initiatives to produce green energy and is a subsidiary of Tesla Inc.
One of the great things about Tesla is that it continues to present great numbers to its investors.
Many investors believe that Musk's priorities will change as he will focus more on Twitter instead of Tesla and its subsidiaries. Due to the low investor confidence, the share price is currently seeing a bearish trend. However, many experts project the prices to go up again in a short time.
Wallet Investor predicts the price of Tesla energy to go up to $262.896 from $167.820. It also projects that Tesla Energy's price will go up to $599.446 in the next few years. Anyone looking to diversify their portfolio should research more about Tesla energy and then make the right choice.
---
Investors are also keen on investing in Ormat Technologies, operational in the alternative and renewable energy industry.
The company has a strong financial statement and balance sheet with the following figures from Q3 2023:
Revenue: US$175.9m (up 11% from 3Q 2021)
Net income: US$18.1m (up 22% from 3Q 2021)
EPS: US$0.32 (up from US$0.27 in 3Q 2021)
Ormat's third-quarter operating performance and financial results showed substantial growth to the company's consolidated top-line, driven by ongoing momentum in their power and energy storage segments, as well as a significant improvement in their product business. This was the fourth consecutive quarter of sales growth, which has resulted in increased operating and net profits of 8.1% and 21.5%, respectively.
---
The company outperformed the revenue projections by more than $15 million.
Moreover, the company has managed to keep its gross margin at around 42.21% in an inflationary environment.
Furthermore, Enphase Energy is looking to increase its market share in other countries, such as India. It is looking to diversify and increase the overall earnings of Enphase Energy.
Its share prices increased from $27 at the height of the pandemic to $320.86 by the end of 2023. Therefore, it is a top energy stock that you need to look out for in the coming years.
---
The company's share price plummeted in march 2020 due to the Covid-19 pandemic, going to a 5-year low value of $59.39.
However, it has recovered significantly well and is on a steady track.
Although Chevron Corporation has been slow to embrace renewable energy, it is making progress in moving away from conventional energy production methods. The prime example of this is the acquisition of the Renewable Energy Group for $3.15 billion.
Therefore, investors looking for the best renewable energy stocks to invest in are considering putting their money into Chevron Corporation. However, it is better to conduct more research about the company's prospects regarding the transition to renewable energy before investing in it.
Energy Stocks List
How to Invest in Energy Stocks?
When considering an investment in energy sector stocks, there are multiple ways beyond the direct purchase of individual titles one should keep in mind. Interested individual investors may wish to take positions in an energy sector by participating in financial instruments like:
Exchange-traded funds (ETFs) and Mutual funds (MFs)
Let's briefly dig into each of the above-mentioned products and their potential benefits for an investor. Primarily when investing through an ETF, but also in case of acquiring shares of sector-specific MFs, the "price tag" of fees and commissions paid could be significantly lower. Furthermore, such an approach allows for better diversification as a "bonus", compared to a higher risk concentration in the case of picking one or a few companies.
Corporate bonds
Besides taking equity positions through individual stocks or shares of ETFs and MFs, potential investors may also consider a different option – debt instruments. The main kind of such securities are corporate bonds issued by the companies to finance their development plans. The key difference here is that you're not taking the risk of being a shareholder of one or a group of firms, but rather opting to lend your money to them for a regular interest payment. Additionally, this type of investment may provide an extra diversification layer to your portfolio, provided that the main part of your remaining investments are equity positions.
Crowdfunding
In the modern era, start-ups are playing a major role in disrupting the traditional energy sector as we know it. Crowdfunding campaigns are a good way for newly founded companies to attract equity or loans to fuel their growth. Through such campaigns, start-ups may offer shares, options, certificated, or other financial rights for participation in their funding rounds.
Derivatives
Eventually, there is also a whole array of alternative or derivatives instruments, primarily consisting of futures, forwards, and options, which may be relevant to consider by more seasoned investors wishing to gain exposure to the energy sector.
Drawbacks of Energy Stocks
Before addressing the drawbacks, we should make an important distinction within this sector, as it power generation part consists of fossil fuels (finite) and renewable energy sources. Investing in nuclear or thermal plants (running on coal, oil, or gas) contributes to environmental problems like pollution and climate change. There have also been multiple lawsuits and blockages on such grounds, leaving many projects uncompleted and causing major financial and reputational issues for the respective company.
Other major drawbacks can be the constant volatility of energy prices and evolving state policies. Additionally, since the energy sector is heavily dependent on commodity prices the fluctuations in those markets may lead to turbulences in company performances and respectively their share values.
The energy sector projects have long durations and usually are quite capital intense. This implies a constant need of raising capital or borrowing funds for the successful completion of the projects. This fact entails a potential risk of share price dilution as the sponsoring company must keep up with its completion plans while remaining technologically up-to-date and competitive.
How to Invest in Energy Stock with eToro?
If you want to invest in energy stocks, having an online platform like eToro is imperative. It will allow you to get insights into the frequent changes in stock prices, and you can easily trade them using the platform. A crucial element of investing in stocks is buying high and selling low.
Therefore, you want to choose a platform that helps you stay up-to-date about the changes happening in stock prices. The great thing about eToro is that you don't have to go through a hectic sign-up process to start trading on the stock market.
It streamlines the registration procedure for new investors. Not only beginners but professional investors can also take advantage of this platform. Here is the step-by-step guide to help you out.
Step 1: Open an Account
Head over to the main page and select the option to create an account. You will see a simple application form that requires you to add all your basic information. It just asks for general details so you won't have to look for different documents.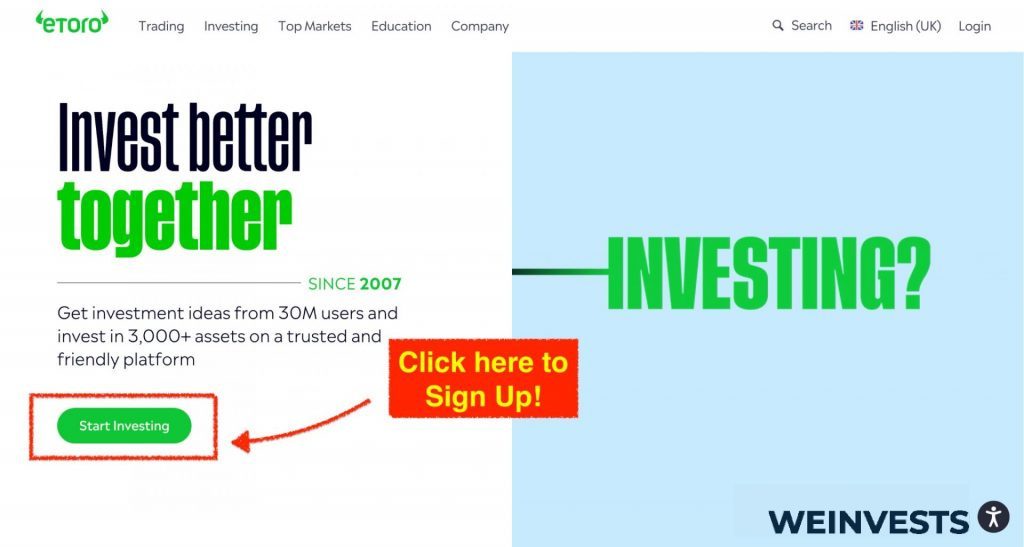 Step 2: Upload ID
The eToro platform requires you to submit some identification documents to meet the KYC and AML regulations. It will only take a couple of minutes to upload these documents since it can keep your data and identity safe.
After receiving the documents, the eToro platform will check their authenticity and open your account. The documents that you need to submit for the account opening process include:
Driver's license/valid passport
Bank account statement
Utility bill not older than three months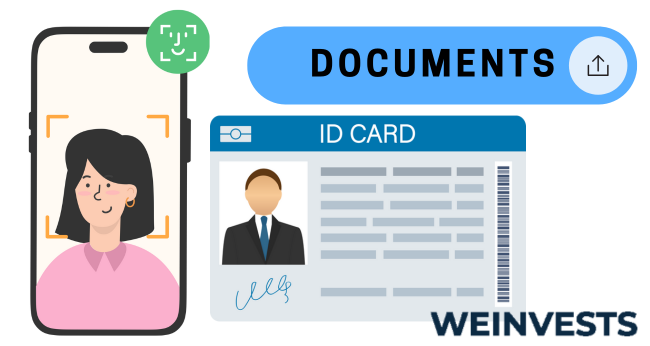 Step 3: Make a Deposit
Now that your account is all set up, you'll want to start investing in some green energy stocks. For that, you will need to deposit it in your account. You can use your PayPal account, debit/credit cards, or a wire bank transfer.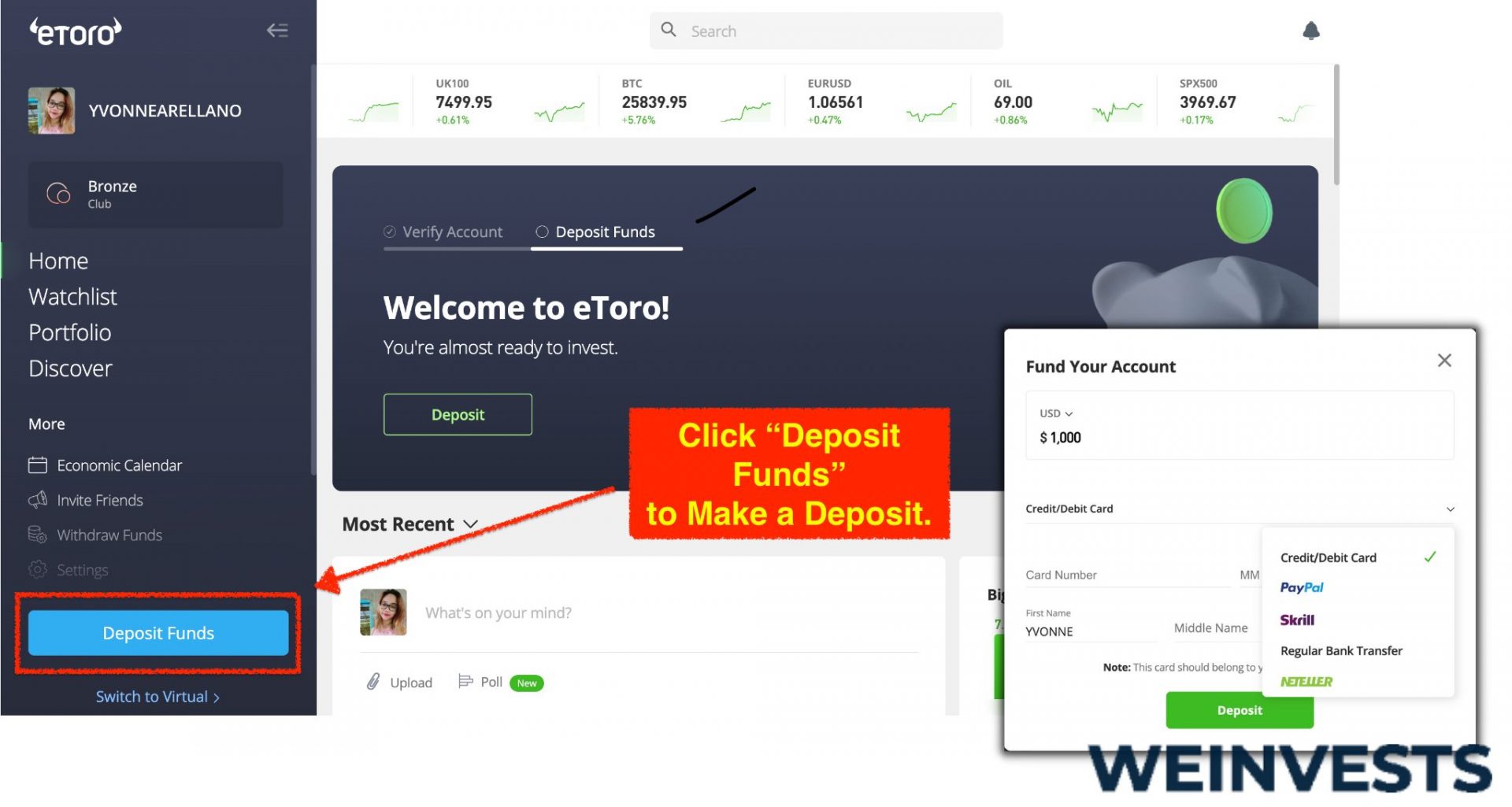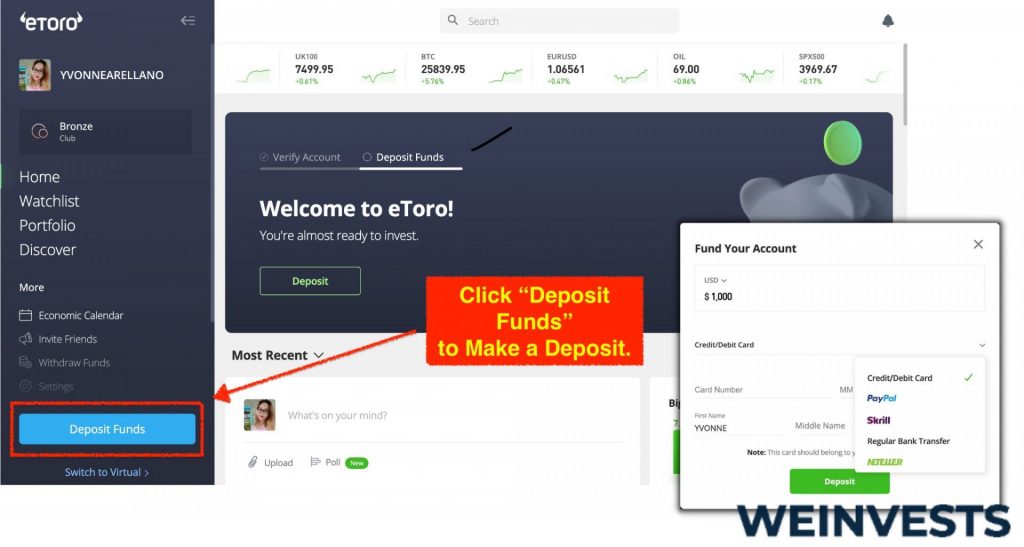 Step 4: Search for Stock
Once you deposit some money into your account, you can start trading the best renewable energy stocks. What helps the eToro platform stand out from the rest is that it allows you to check the previous trends of the different stocks in various sectors.
You can analyze the trends and then make the right call for buying and selling energy stocks. Moreover, you can also check out the shares of companies in various other sectors through the search option in the eToro platform. It will make it easy to diversify your portfolio by adding stocks from different sectors.
Furthermore, you can use the stop-loss option to limit the loss you are willing to bear. This option allows you to sell a share if it goes below the amount you have set. As a result, it saves you from incurring huge losses on your investment.
Conclusion
Investors and big firms on Wall Street know the potential that the energy sector has and how the share values of some companies can increase rapidly. They are making investments to diversify their portfolio and enjoy good returns in the future.
However, research is a critical element that you cannot ignore when investing in energy stocks or any other sector. Having complete knowledge about the various energy stocks can help you make the best judgments regarding long-term investments.
Risk Disclaimer
WeInvests is a financial portal-based research agency. We do our utmost best to offer reliable and unbiased information about crypto, finance, trading and stocks. However, we do not offer financial advice and users should always carry out their own research.
Read More