This content represents the writer's opinions and research and is not intended to be taken as financial advice. The information presented is general in nature and may not meet the specific needs of any individual or entity. It is not intended to be relied upon as a professional or financial decision-making tool.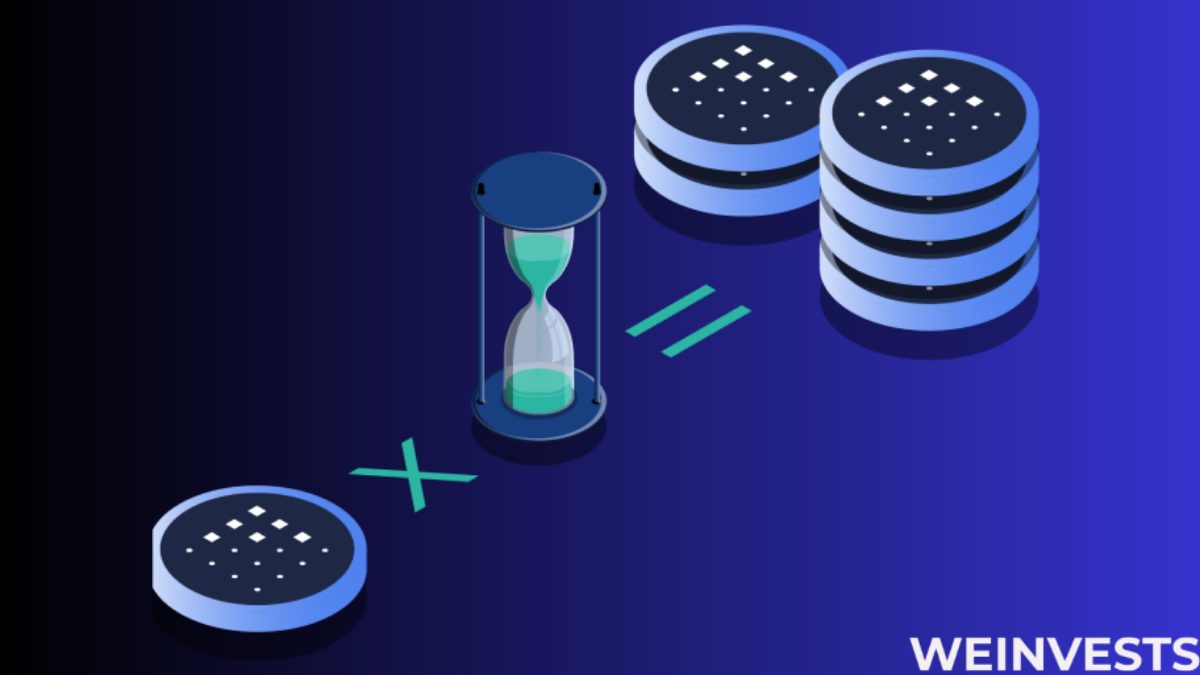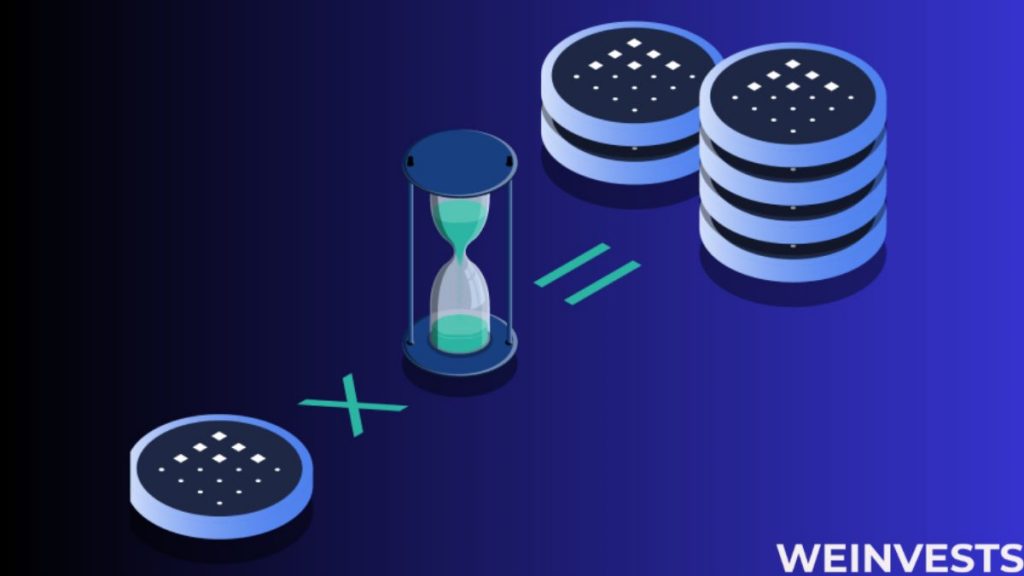 Would you like to get Fetch Ai's staking rewards? Do better with your investment and stake your FET if you intend to hold it for a while in order to earn additional FET and maybe far more profit later in the future.
Due to recent developments, Fetch.ai (FET) is presently one of the most challenging currencies to stake. There are two versions of Fetch.ai available right now: the ERC20 variant and the native currency version. The majority of exchanges now carry the ERC20 type and need to take the Exchange > MetaMask > Fetch.ai token bridge and finally Cosmostation route, with Binance and HitBTC being the exceptions. In order to make your experience as easy as possible, there is a guide below for you.
Pros
There is a very low gas fee which makes staking FET less expensive (If staked with mainnet 2.0)
FET offers a very high Annual Percentage Yield when compared to other tokens
The cosmostation is very easy to use which makes staking FET very straightforward
FET offer future stakedrops for individual staking on mainnet 2.0
Cons
The process of moving your stake from ERC 20 to mainnet is long
The native FET token is not on crypto exchanges yet
There is no Phoenix program on Mainnet 2.0
What is FET Staking?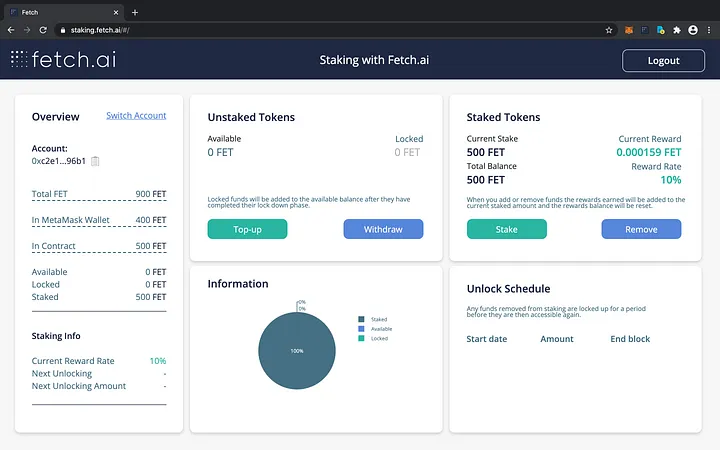 Staking is one of the main benefits of making cryptocurrency investments. Staking is the process of allowing a validator, or third party, to utilise your cryptocurrency to protect and fortify a blockchain network.
The utility token for the decentralised machine learning system Fetch.ai is called Fetch.ai (FET). The Fetch.ai system utilises it mainly to pay transaction charges and safeguard the platform using staking.
Giving programmers the artificial intelligence (AI) solutions they require to improve real-time systems is the primary objective of Fetch.ai. For instance, Fetch.ai's flawless AI and blockchain integration might be utilised to increase the efficiency of the world's shipping sector.
The current network employs an upgraded form of Proof of Stake (POS) based on the Cosmos Tendermint architecture, whereas the Fetch.ai testnet utilised the Proof of Work consensus process. The model used by Fetch.ai is termed "slot proof-of-stake" and limits the amount of nodes that may run on the network.
By assigning stakes to validators, sPOS also lowers the computational cost of consensus and makes participation possible for smaller investors. The protocol is protected from distributed denial-of-service attacks, while robust pseudorandomness is provided for smart contract applications by a decentralised random beacon that chooses block-producing nodes.
The usage of compressed multi-signatures, which allows new nodes to sync with the network more quickly and reduces storage costs, is another advancement over conventional Proof of stake.
How to Stake FET?
Below we will be looking at a guide on how to stake FET, and we will be using Binance as our exchange of choice. Let us dive in.
Binance Earn is one of the platforms offered by the cryptocurrency exchange Binance. It comprises a suite of products to help users bolster their cryptocurrency holdings.
This includes staking Fetch.ai. Below is a step-by-step tutorial on how to stake Fetch.ai on Binance Earn.
Step 1: Sign Up and Verify your Account
If you want to stake Fetch.ai, the first thing you must do is create an account on Binance.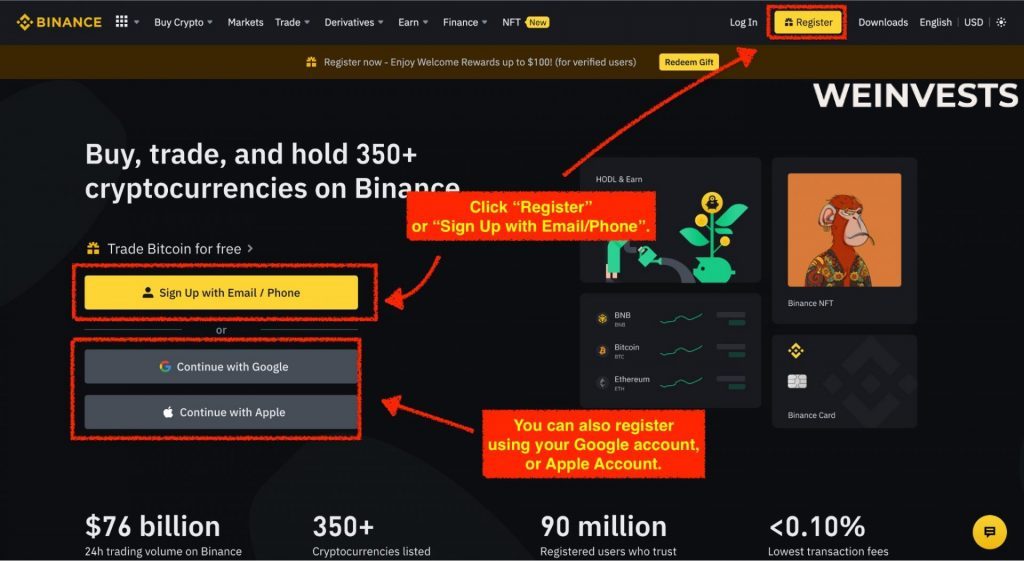 Then go through the verification steps to provide Binance with proof of identity.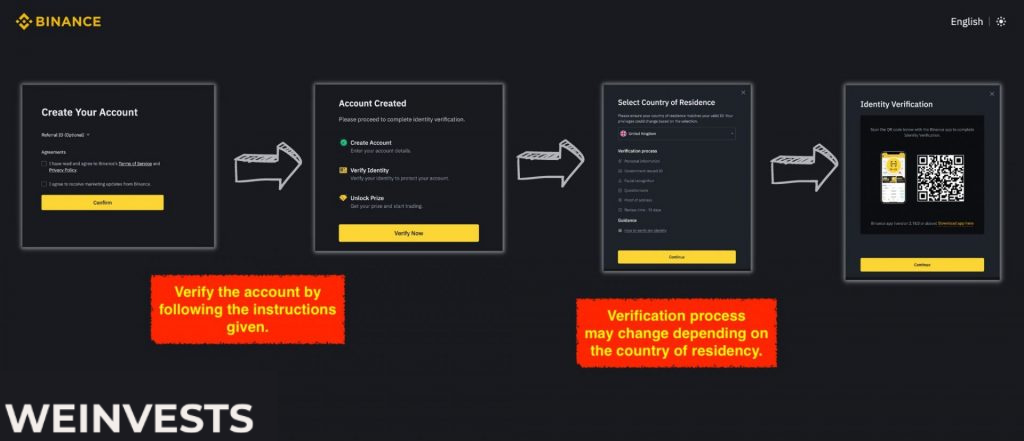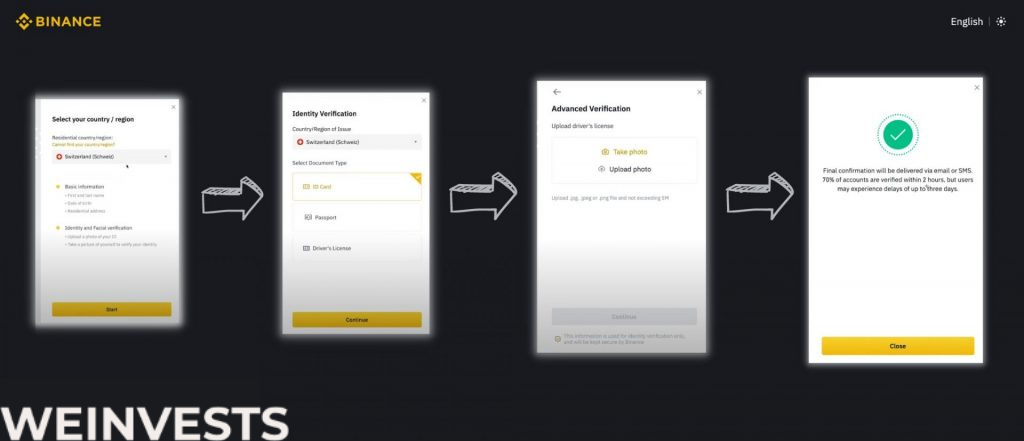 Step 2: Fund your Account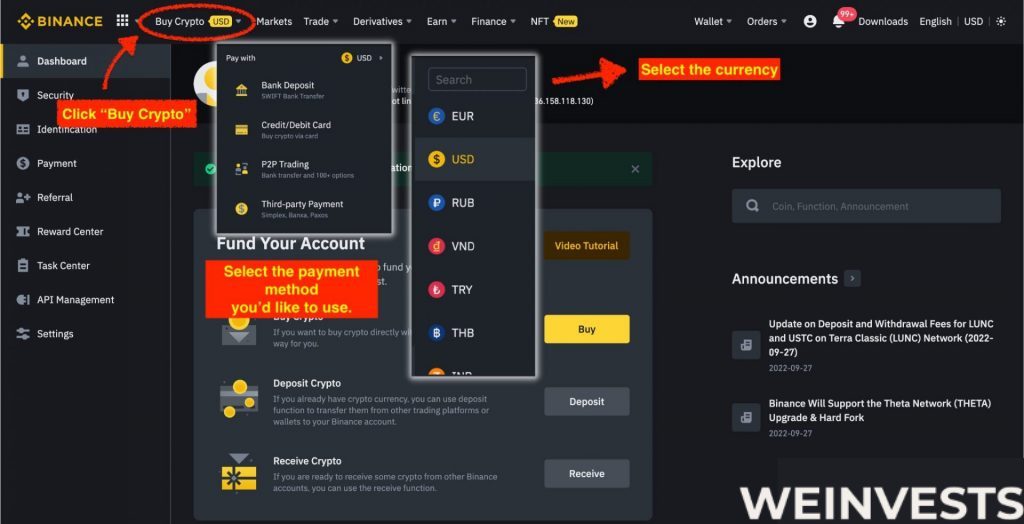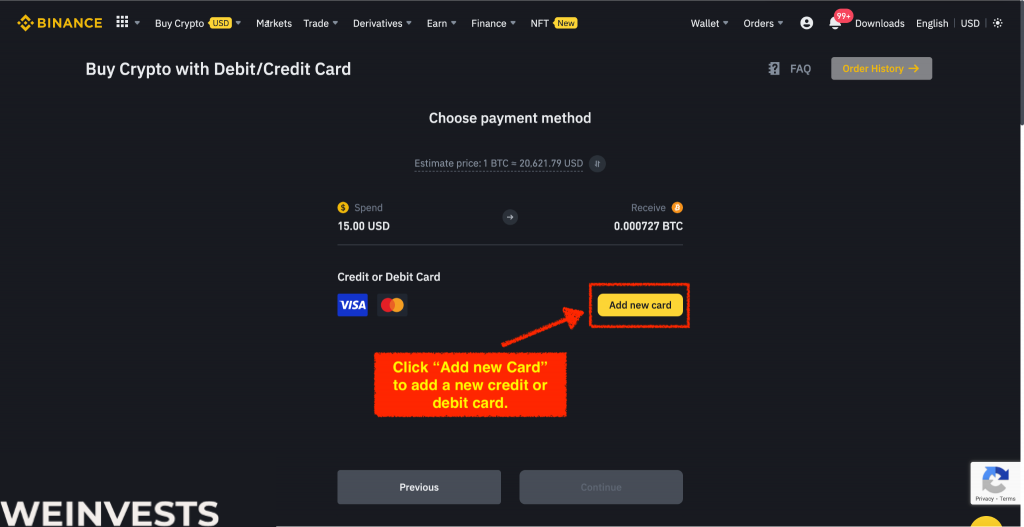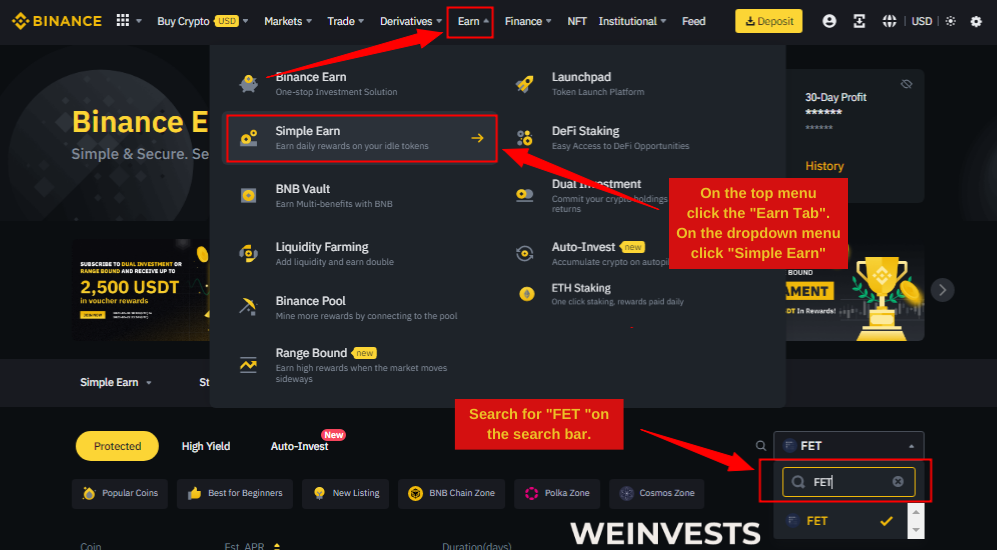 Locate the drop-down menu on the platform's interface, typically found in the top navigation bar or a side panel. This menu will be labeled "Earn"
Once you're in the "Simple Earn" section, you'll need to find the "FET" token, which may be listed among other tokens.
Step 4: Analyze the Staking Parameters and Stake
Here, you can analyze Fetch.ai using the 'Calculate your crypto earnings' feature. You can input the amount you want to invest and see the projected earnings for 1 year, 2 years, 3 years, or 5 years. Simply click on the desired number of years to invest in 'FET'.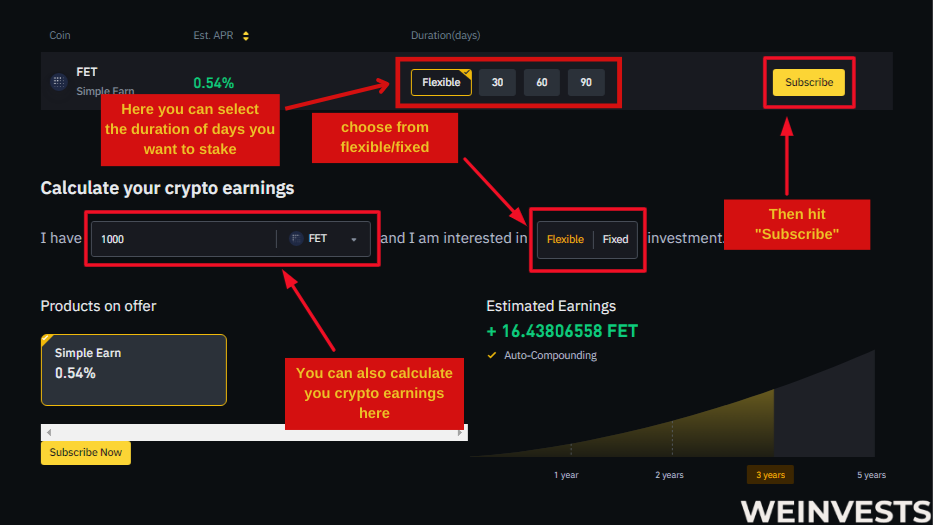 If you want to earn rewards with your Fetch.ai (FET) on Binance.com, you can go to the "Products on Offer" section under "Earn" and choose between two options: "Simple Earn" and "Flexible DeFi Staking".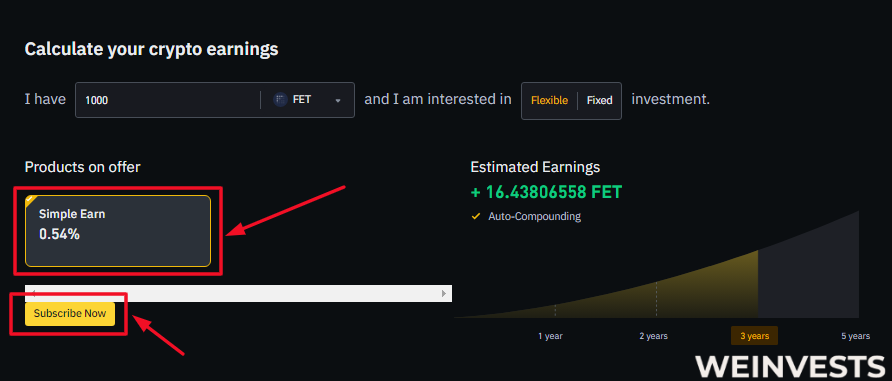 "Simple Earn" lets you deposit your FET in flexible or locked products and earn daily rewards. You can subscribe or redeem at any time, so you can maintain your assets' flexibility and liquidity. The rewards are sourced from Binance's own funds and are based on market conditions.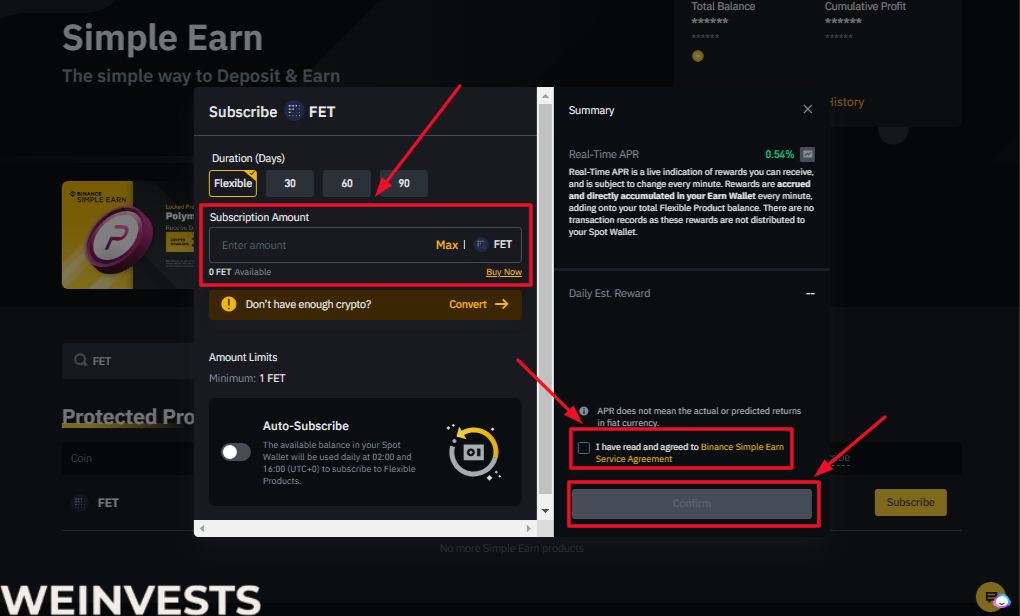 Fetch.ai Staking Tax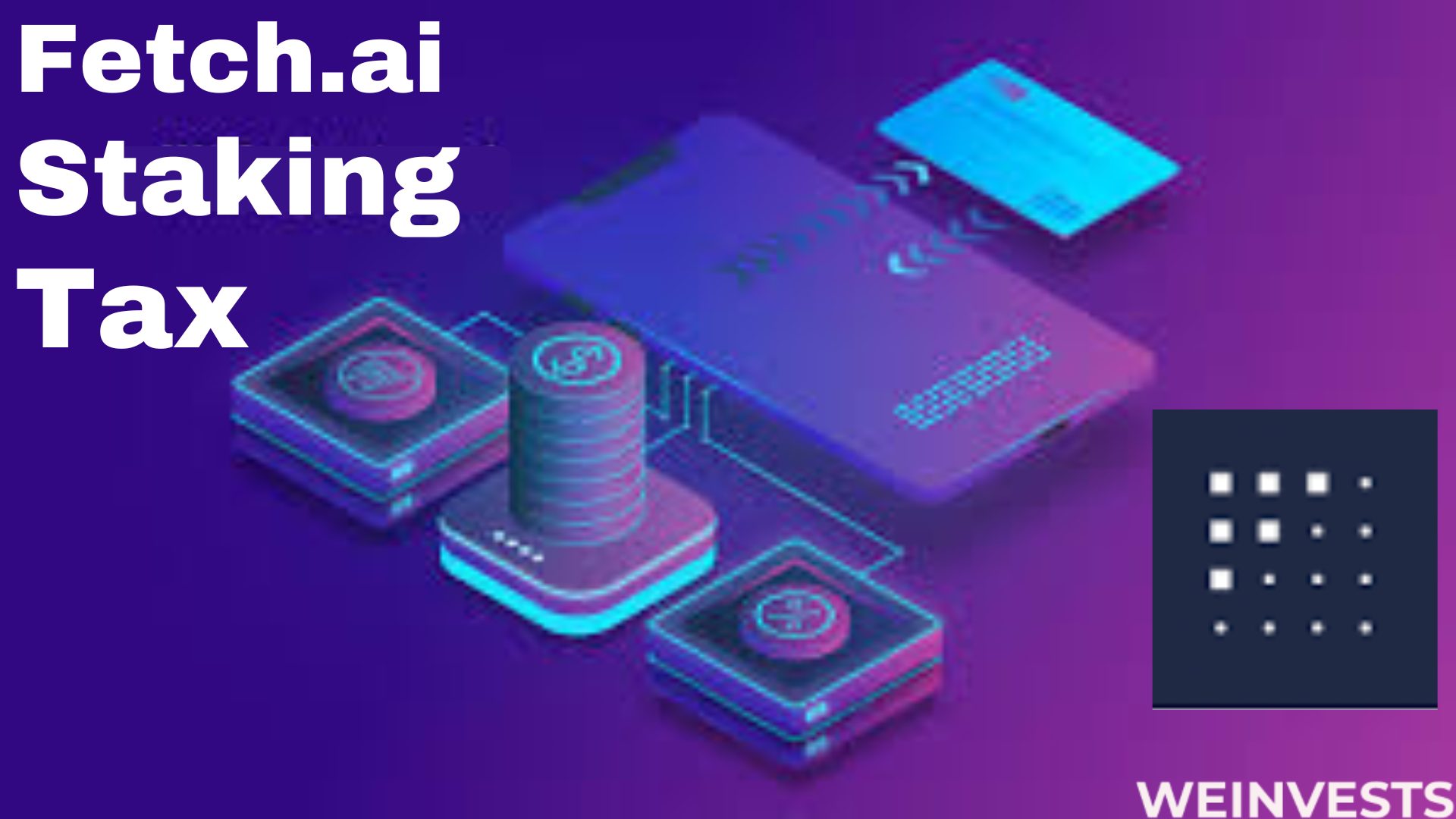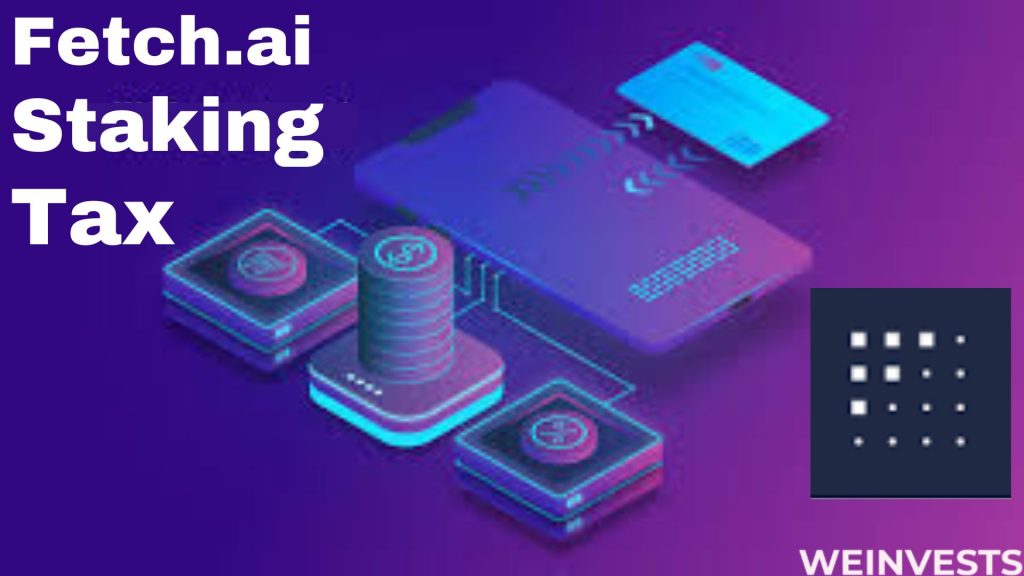 The UK's tax office, Her Majesty's Revenue and Customs (HMRC), has revised its tax guidance to cover cryptocurrency staking, and it is most comparable to that provided to crypto miners. This update applies to you if you own cryptocurrency in the United Kingdom.
The revised guideline states that any taxes imposed on staking activity would depend on whether it "amounts to a taxable exchange." The type of organization and the activity's commercial character are two of the elements that influence this.
The pound sterling worth of staking prizes will be taxed as other income if staking isn't considered to be conducive to a taxable trade. Additionally, the HMRC guideline states that if the recipient decides to keep the rewards, "they may be required to incur Capital Gains Tax should they eventually sell of them."
The guideline explained that because digital assets aren't really classified as currency for taxation purposes in the UK but instead as assets, earnings from staking and lending DeFi assets would not be taxed as "interest."
The advice cautions that this strategy may cause tax issues for stakeholders since, in many instances, it would imply that "beneficial authority of those assets" had been transferred to the platform. This would imply that they were sold for tax-related reasons and subject to the capital gains tax.
Why do people like Staking FET?
Due to the creative blending of many technologies, including AI, DLT, DAG, smart contracts, and machine learning, Fetch.ai is a one-of-a-kind initiative. The project's support for a variety of AI-enabled application cases gives it its distinctiveness. One of the few blockchain-based startups, Fetch.ai uses AI to provide solutions for the network's digital world.
Users may build a digital, decentralized economy that evolves along with the network and design, distribute, and train bots for a variety of reasons. Due to the blend of innovations it employs, Fetch.ai is a multi-utility system that may be considered useful in a variety of fields and sectors, such as smarty towns and home automation, decentralized finance, supply chains, commodity exchange, fully independent AI-based travel agents, traffic jams, rail networks, and countless other possibilities.
The fundamentals of FET are strong and attract investors looking to hold them long-term; this is a big reason why people stake FET.
Conclusion
For many people, staking FET may have been a complex process, and few would have run into errors. This article is meant to assist readers through the complications and numerous changes in platforms (the Exchange > MetaMask > Fetch.ai token bridge and finally Cosmostation).
Staking FETCH.ai (FET) is more complicated when compared to staking other tokens in the crypto market. In this article, we have covered the necessary processes for staking Fetch.ai (FET).
Staking allows people to earn rewards on their already existing tokens, which is a good way for anyone to earn passive income. Although it comes with little risk, staking is largely adopted in the crypto space.
FET Staking FAQs
Can you lose your cryptocurrency by staking?
Staking does not, however, come without peril. You'll be rewarded with volatile cryptocurrency. Occasionally, you must lock up your cryptocurrency for a specific amount of time. And if the network doesn't function as intended, there's a potential you may forfeit part of the currency you've staked as a punishment.
Should I hold Fetch.ai for the future?
An excellent investment will be Fetch.ai (FET). Future optimistic FET crypto price predictions show that cryptocurrency has the ability to generate money over the long run. It can be viewed as a long-term beneficial investment based on the expected price levels.
Which blockchain is Fetch.ai on?
The decentralised machine learning network Fetch.ai, which supports applications including asset trade, gig economy jobs, and power network optimization, is powered by the Ethereum token FET. The first decentralised financial application from Fetch.ai enables Uniswap customers to automate trading based on predetermined criteria.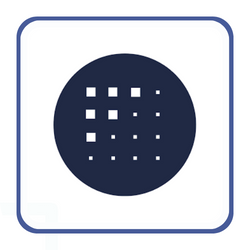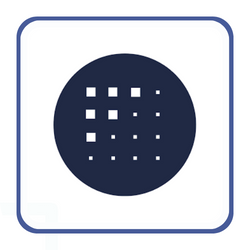 Fetch.ai (FET) Price Prediction 2023, 2024, 2025 – 2030
The FET token is headed back to its previous price range of around $0.01235 in March 2020. Even its starting price on March 3, 2019, is much higher than its current trading value of $0.08647 as of December 20, 2022. It is hard to pinpoint a single incident responsible for this price decline.
Risk Disclaimer
WeInvests is a financial portal-based research agency. We do our utmost best to offer reliable and unbiased information about crypto, finance, trading and stocks. However, we do not offer financial advice and users should always carry out their own research.
Read More