This content represents the writer's opinions and research and is not intended to be taken as financial advice. The information presented is general in nature and may not meet the specific needs of any individual or entity. It is not intended to be relied upon as a professional or financial decision-making tool.
The platform was created to provide a competitive advantage to Bitcoin and Ethereum by using blockchain technology to create a global content-sharing network.
Tron staking is possible because the network uses a consensus method called Proof of Stake, which allows TRON asset holders to lock their holdings for a certain period of time and get rewarded for their participation in the network while contributing to its development.
In the mean time possible increase in the value of the coin due to favorable market valuation of the currency may boost their worth. This is why TRX staking is beneficial for investors. It provides them with a predictable and guaranteed income. Moreover, it allows them to increase their number of coins by claiming rewards.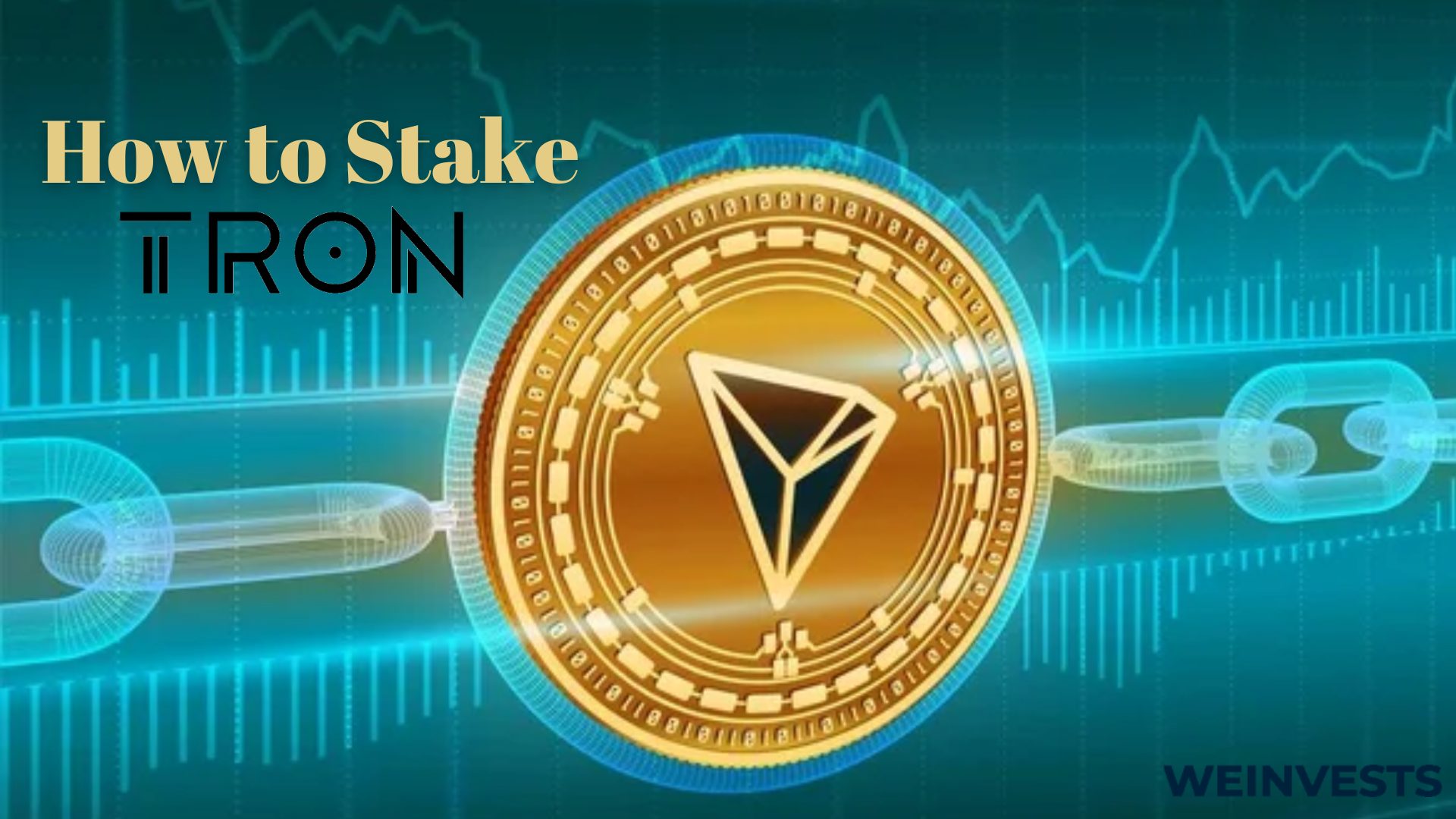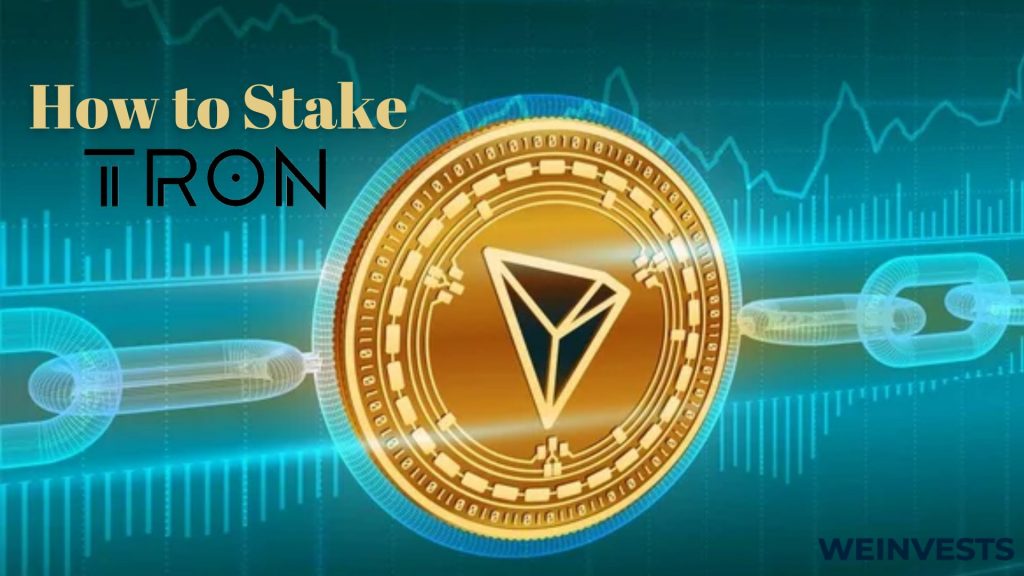 Pros
Unlike mining, staking TRX does not require any resources so it contributes to a more energy efficient blockchain which benefits the user and the environment.
Staking without an internet connection is known as cold staking. It allows you to earn interest without performing any tasks.
The project has some major partner companies such as Samsung which may help future growth.
Cons
When staking TRX your funds have to be initally locked. If in the mean time TRON price scyrockets you might not be able to profit. However, after three days, you can unfreeze your funds.
The payouts are usually made every 24 hours. However, they can sometimes be delayed due to increased processing time. This means that some days, you might receive two payments in a row while others none.
Having to keep up with all recent Tron network developments as the system may change often.
What is TRON Staking?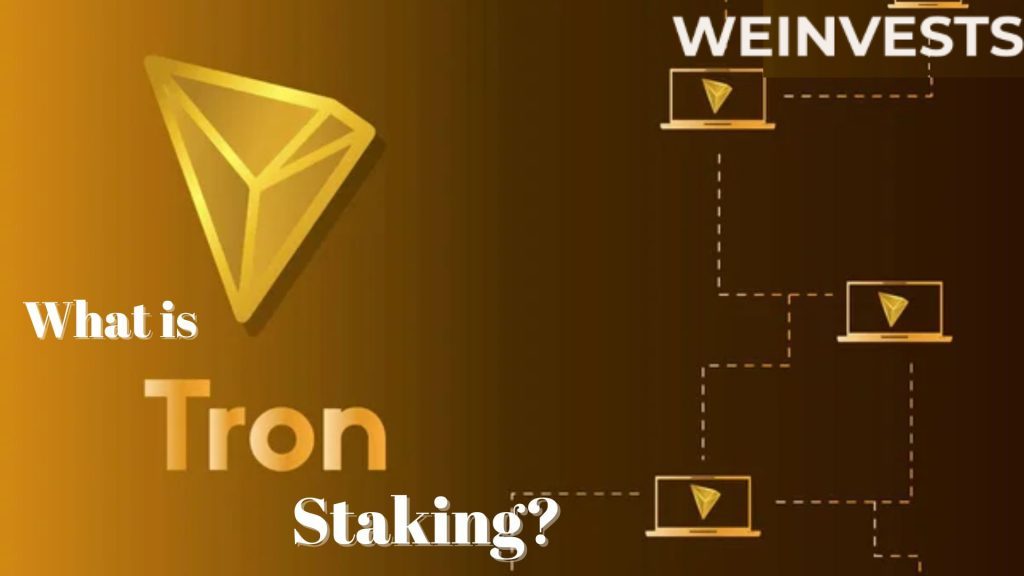 Tron Staking eToro
A staking tool that enables clients to earn interest on various cryptocurrency holdings has been introduced by the well-known trading site eToro. Here is how to start.
Step 1: Verify your Account
Complete the sign-up form or you can log in with an existing account such as Google or Facebook.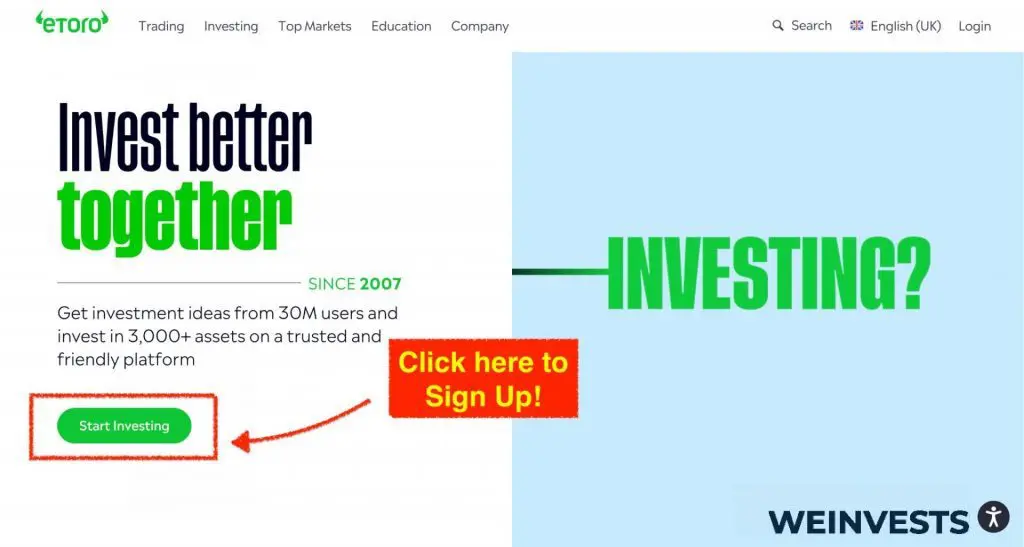 You must give eToro information about your identity, your trading background and goals,
photographic identification, and proof of your residence, as well as a phone
number that can be used for verification.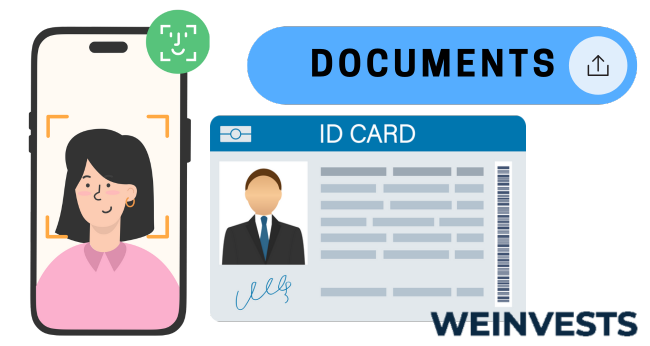 Step 2: Invest in a Staking Asset
Enter the desired amount in the "deposit fund" tab. then decide which option you prefer.
Invest your money in an asset that qualifies for staking rewards after you've placed money into your account.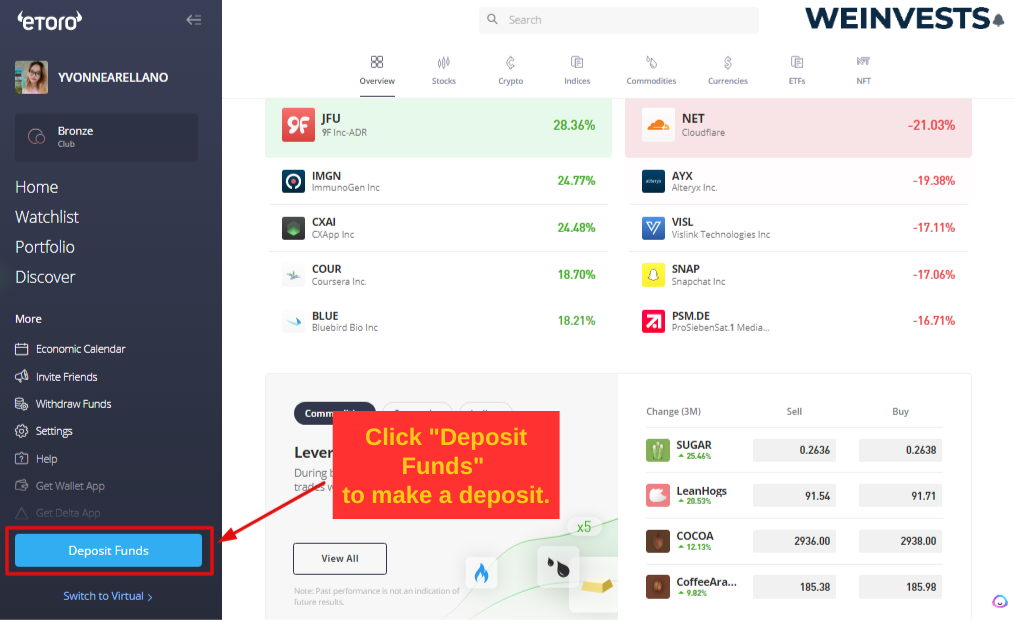 Click "Open Trade" after entering the quantity of coin you want to purchase.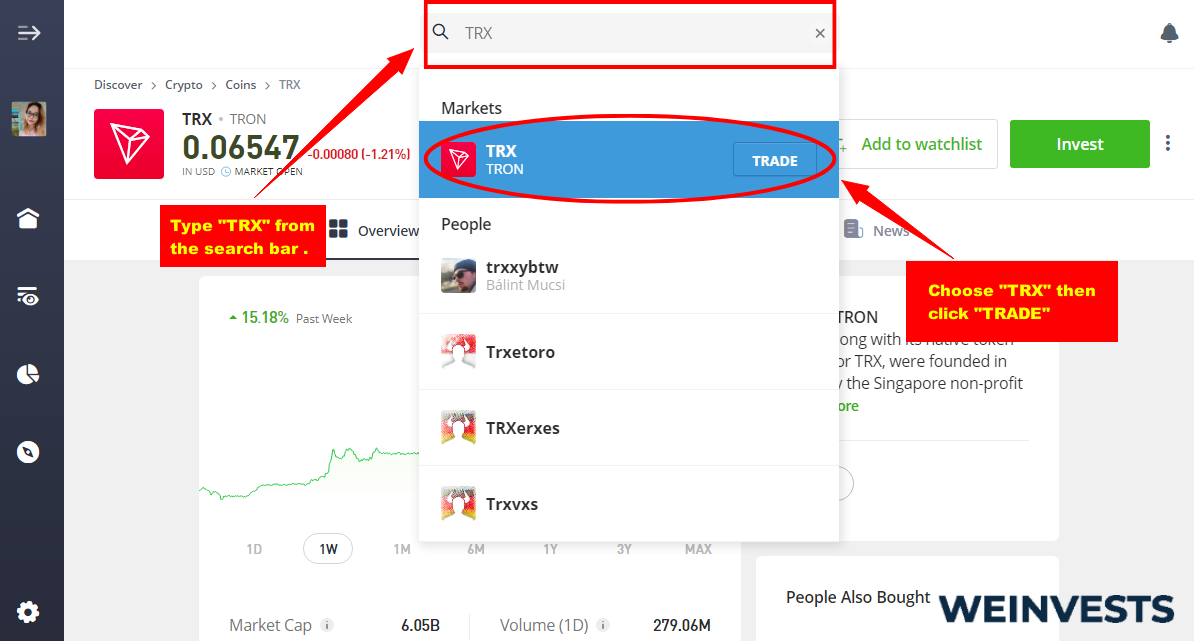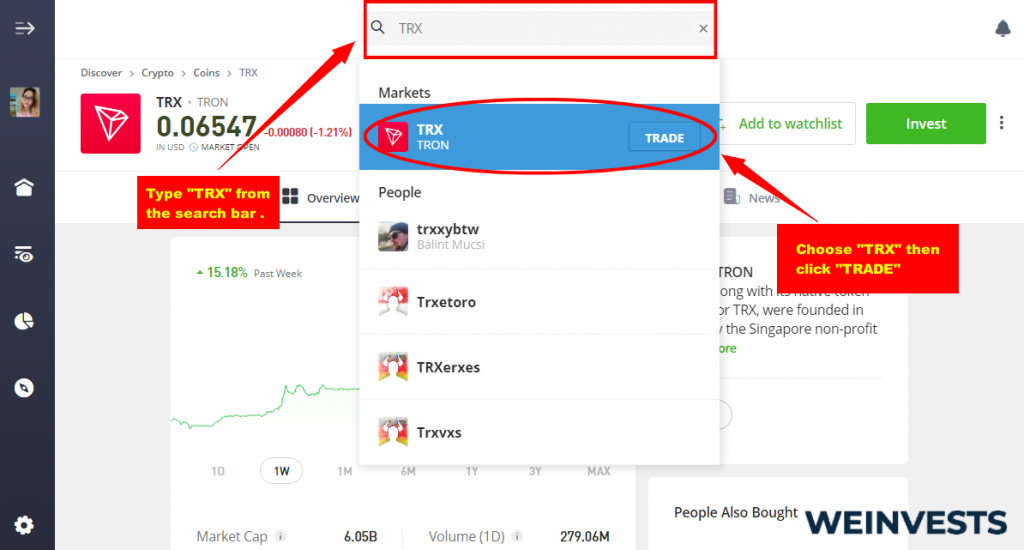 Step 3: Wait For Your Payout
After you make a purchase, nothing further needs to be done because eToro automatically stakes your crypto.
A monthly email with your earnings will be sent to you 14 days after the end of each month. Reward payments are made in the same cryptocurrency that you used to stake them to your eToro account.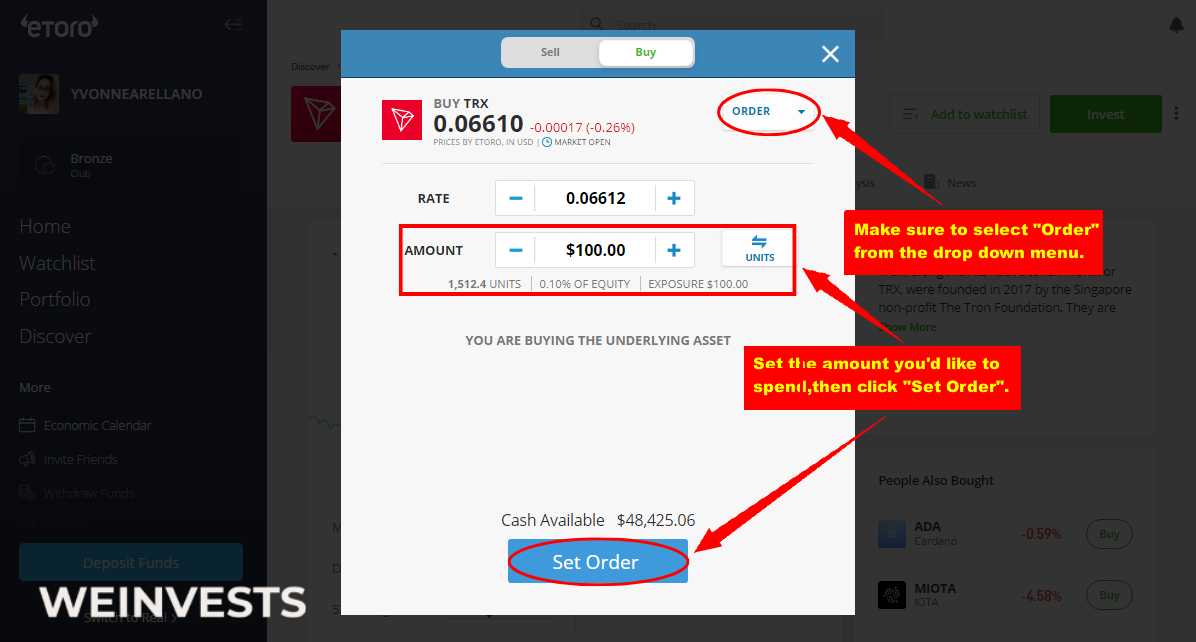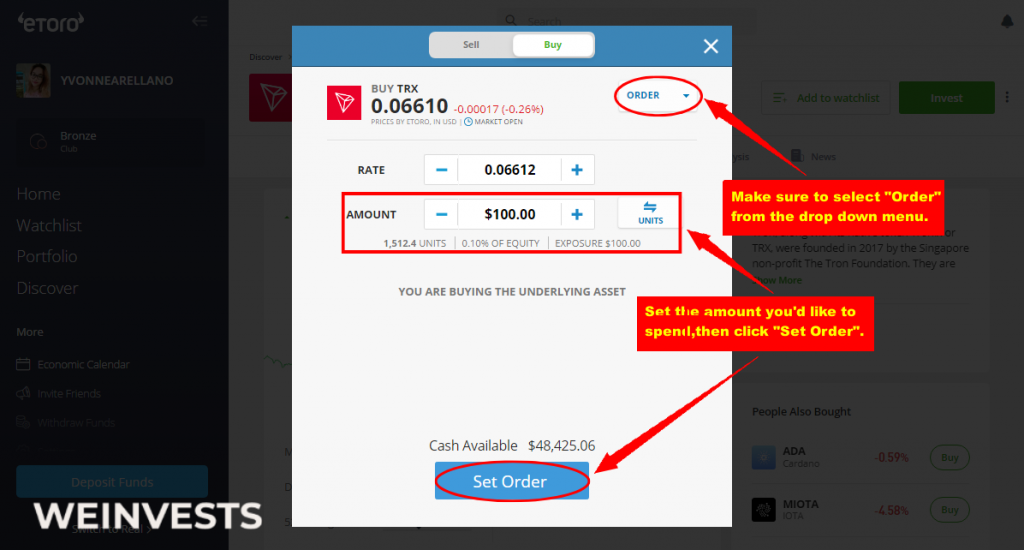 Upgrading Your Account Will Give You More Credits
When you stake with eToro, the rewards for each asset are essentially the same even though each blockchain's staking method has certain technical peculiarities. Your benefits will largely differ based on the sort of account membership you now hold.
You should be aware that you won't get 75%–90% interest on your investment. According to those figures, eToro will instead offer you between 75% and 95% of the monthly staking income that your assets generate while keeping the remaining 20% as a charge. Tron staking returns have been estimated to be 5%, not including costs or price changes.
TRON Staking Tax
Due to the nature of cryptocurrency, it is usually considered to be a taxable asset in the UK. According to Her Majesty's Revenue & Customs, it can be subject to both Capital Gains Tax and Income Tax. By law you have a £12,300 tax free allowance, however, if you've earned more you will be taxed at either 20% or 10%. If you earn additional income from cryptocurrency, then you'll be liable for a 45% tax rate. This amount depends on the various transactions that you've made.
In 2022, exchanges started sharing information about their customers with HM Revenue & Customs so they can inform users about the changes regarding cryptocurrency transactions. Regardless if you're transferring or selling crypto, you'll still have to pay capital gains tax.
Aside from trading currencies, there are also various types of transactions that involve crypto. You can gift crypto to your spouse or civil partner, and this will result in you being liable for capital gains tax.
The exact amount of tax that you'll be paying depends on the size of your earnings and to be certain you may want to consult your tax advisor.
Why do people like Staking TRON?
Tron is a prominent blockchain network and its ecosystem has already surpassed a billion transactions and over a million accounts. The impressive growth of the network can be attributed to the various projects that are running on it. Some of these include USDT, USDC, JST, NFT, and TRX.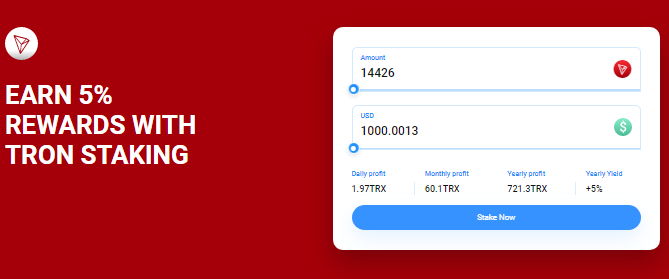 All TRON users can apply to become Super Representative candidates on the network. The first 27 candidates who have gained the most votes will become SRs. The rest (up to the 128th ranked individual) will become super partners. SRs are tasked with producing blocks and packing transactions. Super partners are not required to carry out these tasks mostly receive only voting rewards.

Staking TRX as a regular user or an SR or SP has obvious benefits for network participants as it gives them more authority on the platform and helps them earn actual financial rewards.
Conclusion
One of the most important factors that you may want to consider when it comes to investing in Tron is the staking possibilities. This way you get two different streams of revenue – mining and staking the currency.
The TRON protocol has been instrumental in the growth of the crypto market, as it has been able to reduce transaction fees and speed up transactions on the blockchain.
TRON Staking FAQ's
Does the TRON network use proof-of-work or proof-of-stake?
Delegated Proof of Stake is the central mechanism of Tron. Unlike Bitcoin, it doesn't utilize a proof-of-work system where a network of computers solve complex math problems.
What exactly do I get by staking TRON?
By staking your TRX coins you gain bandwidth or energy, as well as votes which can be used to earn rewards.
How much can I earn staking TRON?
Percentages may vary, however the estimated staking rewards for 30, 60 and 120 days are 4.33%, 5.25%, and 12.39% APY respectively.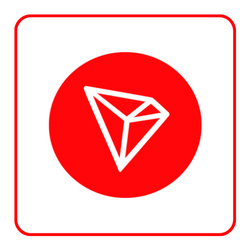 How to Buy Tron (TRX)
In this article, we examine Justin Sun's Tron. We also present stats to show Tron's current standing. In addition, we discuss it's tokenomics, trading price, storage wallets, how to buy Tron and more. Lastly, we try to make an informed prediction of Tron's future price.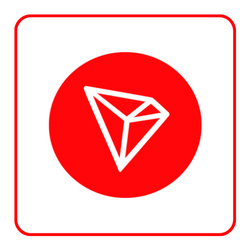 Tron (TRX) Price Prediction 2023, 2024, 2025 – 2030
Tron price analysis and predictions for 2023, 2024, 2025, and 2030 and beyond. Starting with a brief overview then moving onto the historical price performance with a simplified explanation of the major causes of price movements. Finishing with the consistent price fundamentals for a deeper understanding of what investors should look for when considering the changing environment over time. Lastly, some frequently asked questions based on what people tend to ask Google more often.
Risk Disclaimer
WeInvests is a financial portal-based research agency. We do our utmost best to offer reliable and unbiased information about crypto, finance, trading and stocks. However, we do not offer financial advice and users should always carry out their own research.
Read More