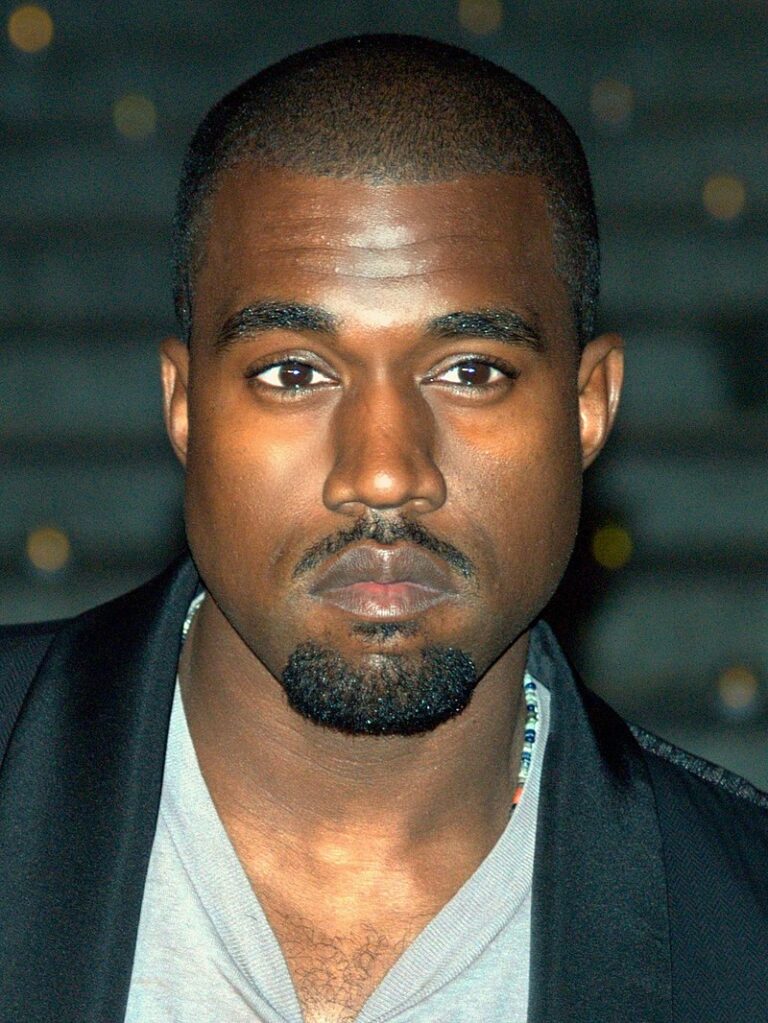 The controversial rapper Kanye West has never been one to shy away from embracing new technology. Even when it comes to crypto, in particular Bitcoin, he has been quite vocal a few times in his endorsements of the currency and what it means for the future.
Always one to use colorful expressions when talking about issues he feels strongly about, the rapper, was widely quoted on platforms such as forbes.com, endorsing Bitcoin as "The true liberation of America." He made this statement in 2020 during an interview with Joe Rogan at a time when the rapper was still running for president.
As far as his own personal cryptocurrency investments go, Kanye West has kept his dealings a secret from the media and no one can say for sure whether he has bought any BTC or other Altcoins in the past. Most of his activity has been focused on mainly endorsing cryptocurrency in the same way as many other celebrities have been doing.
Who Is Kanye West (Ye)?
Kanye Omari West, who would later officially change his name to just Ye, was born in 1977 in Atlanta Georgia. He rose to fame in the early 2000s as one of the most popular, successful, and influential hip-hop artists to ever grace the world stage.
He was formerly married to the celebrity socialite, Kim Kardashian, from 2014 to 2022, but the marriage came to a bitter end in a much-publicized divorce. Their marriage produced four children, all of whom the pair has joint custody of.
Ever since becoming a world-famous celebrity, Kanye has remained in the spotlight, not only for various controversies like his divorce, his rap lyrics, and at one time running for president, but also for his innovations, design talents, and business acumen.
West has become a prominent fashion icon, a founder of world-famous record labels, a philanthropist, an actor, filmmaker, architect, and politician all in one. His many talents have helped him become one of the few billionaire musicians in the world, and according to him, he still has a long way to go.
Kanye West's Net Worth
Kanye West, also known as Ye, is a highly successful American rapper, producer, and fashion designer. In recent years, he has also become involved in cryptocurrency and NFTs (non-fungible tokens). In this section, we will provide a detailed table of Kanye West's net worth, including information on his earnings, investments, and other assets, including his involvement in cryptocurrency and NFTs.
Table: Kanye West's Net Worth
| Category | Amount |
| --- | --- |
| Earnings (Music) | $1.8 billion (estimated) |
| Earnings (Fashion) | $250 million (estimated) |
| Investments | $150 million (estimated) |
| Crypto Investments | $30 million (estimated) |
| NFT Investments | $10 million (estimated) |
| Real Estate | $100 million (estimated) |
| Cars | $20 million (estimated) |
| Total Net Worth | $2.36 billion (estimated) |
Updated Mar. 2023
Earnings:
Kanye West's estimated net worth is $2.36 billion, according to various sources. As one of the most successful rappers and producers of all time, the bulk of his earnings come from his music career, where he has reportedly earned over $1.8 billion. He has also built a successful fashion empire, including his Yeezy line of shoes and apparel, which has reportedly generated over $1 billion in sales.
Investments:
West has made significant investments in various businesses and startups. He has invested in companies like Tidal, a music streaming service, and ride-sharing service Lyft. According to estimates, West's investments are worth around $150 million.
Crypto Investments:
In recent years, West has become involved in cryptocurrency and has reportedly made significant investments in various digital currencies, including Bitcoin and Ethereum. According to reports, his crypto investments are worth around $30 million.
NFT Investments:
West has also become involved in NFTs (non-fungible tokens), a type of digital asset that is unique and can be bought and sold like any other asset. He has launched his own NFT collection, which includes items like digital art pieces and other unique items. According to reports, West's NFT investments are worth around $10 million.
Real Estate:
West owns several properties around the world, including a $60 million home in Hidden Hills, a $14 million condo in Miami, and a $4.5 million ranch in Wyoming. He also reportedly owns a $20 million apartment in New York City. In total, his real estate holdings are estimated to be worth around $100 million.
Cars:
West is known for his love of luxury cars and reportedly owns a collection worth over $20 million. His collection includes rare and exotic vehicles, such as a Lamborghini Aventador and a Bugatti Veyron.
Kanye West is a highly successful rapper, producer, and fashion designer with an estimated net worth of $2.36 billion. His earnings come primarily from his music career, but he has also built a successful fashion empire and made significant investments in various businesses. He has also become involved in cryptocurrency and NFTs, and his real estate holdings and car collection add to his overall net worth.
Kanye West (Ye) Cryptocurrency Investments
Kanye has been very careful to keep his activities in the crypto markets a secret and very little is known about whether the rapper owns any cryptocurrency to date. However, what he has been willing to share with the general public are his views on Bitcoin and its related digital currencies.
In an interview held in 2020 with Joe Rogan, he gave a detailed explanation of his opinions on how the founders and managers of platforms such as Bitcoin were responsible for pushing America forward due to their innovative approach.
He gave an example of how, thanks to the advice they received from Bitcoin founders, the executives of Twitter had decentralized their platform, which led to massive growth in subscriptions and revenue in just a short space of time. The video of the interview is available on many public platforms and can be viewed here, on the Twitter page of Bitcoin magazine.
Other cryptocurrency platforms that have been linked with Kanye West include Binance. The popular blockchain platform, according to the Bit Times, recently launched a cryptocurrency called Kanye West Meal (Ye) that was officially deployed on the 13th of February, and a total of one million Ye coins were minted for circulation.
Ye coins are compatible with PancakeSwap (v2), MDEX, Anyswap, BSC Swap, and BSC Station Swap. However, even though there is an obvious affiliation between the rapper and the Ye coins, ever since its launch in February, Kanye West is yet to publicly endorse the cryptocurrency.
Going back a bit further, to 2014, Kanye was involved in a legal dispute with the creators of the now-defunct cryptocurrency Coinye, which at that time was trading under the name Coinye West. According to Coindesk, a lawsuit was filed by Chicago rapper Kanye West against the developers behind Coinye West over the unsanctioned use of images depicting the rapper, which they used to promote their cryptocurrency.
Kanye West (Ye) NFTs Investments
Recently, news of Kanye West possibly getting ready to finally enter the NFT space has been making the rounds on news desks around the world. The musician has in the past been very adamant that he is not yet thinking about joining the NFT craze.
In a CNBC news article printed in February this year, West was quoted saying "Stop asking me to do NFTs, for now."The outburst was directed at his millions of Instagram followers, and it was taken to mean that Kanye thought very little of all the interest surrounding NFTs.
However, it would seem the rapper has had a change of heart because, according to Coindesk, he has started a process of filing applications for 17 trademarks of different variations of his Yeezus alter ego. After news of the filings hit the streets, a lot of NFT enthusiasts began speculating over the possibility of a digital Yeezus amusement park.
Kanye West (Ye) Investments in Companies and Stocks
Kanye West has never been one to be idle, and even while contending with the busy schedule of an international artist, he has still managed to invest in various projects, as well as design many iconic pieces in the fashion industry.
Take a look at the following brief rundown of some of the well-known companies and projects that he has either launched or at the very least been a major part of:
Musical Career
The beginning of Kanye West's fame and fortune is in the music industry where he is considered to be one of the greatest rappers ever. He has affiliations and shares in various record labels, such as GOOD, The Throne, Def Jam, and Roc A Fella records.
Yeezus Fashion
Kanye has a very unique and often controversial fashion sense that usually makes waves every time he launches a new collection. However, there is no denying that it is a great business model, judging by the millions he has acquired from the sales of his designer clothing.
He does not have a specific niche when it comes to designing clothes, and Yeezus labels can be found on almost any type of clothing, from sneakers and boots to hats and overcoats.
Business Ventures
The musician is also involved in a very wide and diverse range of business investments. He is, for example, the co-owner of the live-streaming platform Tidal, which is focused on providing high-definition audio and music videos.
Kanye also has a creative content company called Donda, named after his mother, which operates as a design platform for creative thinkers. He said he got the inspiration from the late Apple founder, Steve Jobs.
Charity Work
Like many celebrities, Kanye West is a very active philanthropist, who, alongside his mother, founded the Kanye West Foundation in 2003. The foundation is focused on providing education to underprivileged communities and has previously partnered with well-known organizations such as Strong American Schools.
Film Industry
A lot of hip-hop artists eventually find their way into the film industry to star in a couple of films, and Kanye West is not exception. The multi-award-winning artist, and designer, has made a wide range of appearances in various films, such as Entourage, State Property 2, and The Love Guru. Back in 2012, he wrote and directed the well-received short film, Cruel Summer.
Architecture
Another surprising area in which Kanye has excelled is architecture. In 2018, he announced to his Twitter followers that he would be starting a Yeezus architecture firm as part of the ever-expanding Yeezus fashion label. They intend to focus on building low-income housing to benefit struggling communities.
Politics
Last but not least, on Kanye's long list of accomplishments is his involvement in politics. From donating to Barack Obama's campaign to announcing that he intends to run for President, he has been an ever-present figure in the political sphere.
Are the Claims About Kanye West (Ye) True?
Due to Kanye West's love for the limelight and controversy, there is always a never-ending supply of news about the rapper. With regards to the crypto industry though, the news is very limited and difficult to come by.
Even though he has, on many occasions, publicly endorsed Bitcoin and similar cryptocurrencies, there is no evidence to suggest that he has ever invested in the platform. Even his association with Binance, through its Kanye West Meal (Ye) coins, is sketchy at best, with no real endorsements or signs of investment coming for the rapper.
However, all that might soon change, that is if there is any truth to the stories about his recent filing for trademarks for his Yeezus label. If he does decide to start an NFT project, then in all probability he will opt for Bitcoin as his preferred option for funding the minting process.
Final Thoughts
Love him or hate him, Kanye West would surely bring a lot of much-needed publicity to the crypto industry if he were to not only publicly endorse digital assets, but also be seen to be investing in them.
Considering the current situation that the industry finds itself in, it could really use all the help it can get. In the past, celebrities such as Paris Hilton, Reese Witherspoon, and Matt Damon have been publicly linked to various crypto assets to great effect. However, having a celebrity of Kanye West's stature would take positive publicity to a whole new level.
That is why investors are crossing their fingers in hopes that Kanye is indeed thinking of launching a new Yeezus NFT collection. With the success of most of his business ventures, the future of Yeezus NFTs looks certain.
After that, it will only be a short step to investing in Bitcoin, because in most cases, NFTS and cryptocurrencies go hand in hand. Whatever his decision will be, for now, the rapper is remaining silent on the issue of cryptocurrency investment, so his many fans will have to wait a little while longer to see what he intends to do with the new Yeezus trademarks he filed for.
Risk Disclaimer
WeInvests is a financial portal-based research agency. We do our utmost best to offer reliable and unbiased information about crypto, finance, trading and stocks. However, we do not offer financial advice and users should always carry out their own research.
Read More