This content represents the writer's opinions and research and is not intended to be taken as financial advice. The information presented is general in nature and may not meet the specific needs of any individual or entity. It is not intended to be relied upon as a professional or financial decision-making tool.
Pi Network is the first decentralized platform that allows you to mine digital currency on your phone.
Because first-generation currencies like Bitcoin (BTC) have become centralized, it has become impossible for many regular users to access them. Pi Network is a user- and planet-friendly way to maintain accessibility to cryptocurrency mining.
The Pi network intends to guarantee the first concept of cryptocurrency, as proposed by Satoshi Nakamoto, the person who created Bitcoin incognito: its goal is to restore people's financial power. This is the project's main driving force.
To find out where and with which currencies you can use the Pi Network, visit CoinMarketCap. CoinMarketCap offers a list of purchasing alternatives for each cryptocurrency (also known as "market pairs").
Pi Network (PI) tokenomics
A cryptocurrency project's tokenomics play a significant role in its success. But exactly what does that phrase mean? Tokenomics is an umbrella term for the features that provide a given cryptocurrency with value and appeal to investors. It is a combination of the words "token" and "economics." This includes details such as a token's quantity, issuing process, and utility.
A project that has well-designed opportunities to buy and hold tokens over a long period is more likely to fare better than something without the same support platform around its token. For this reason, tokenomics is an essential factor to consider when making an investment decision.
Key features of tokenomics
The incentives that persuade investors to purchase and retain a particular coin or token depend on the way a cryptocurrency's economy is set up. Every cryptocurrency has its monetary policy, just like all fiat currencies are unique.
Two aspects of a crypto economy are determined by tokenomics: the incentives that specify how the tokens will be allocated and how useful the tokens are, which affect their demand. The cost is significantly influenced by supply and demand, and projects that are given the correct incentives may see a rise in value.
Where to buy Pi Network (PI)?
The fact that cryptocurrencies require a lot of energy has been one of the greatest complaints about them, whether it be Bitcoin or other altcoins. Bitcoin mining consumes a huge amount of energy. In a society that is seeking to move towards a more green and energy-efficient operation, this fact has given detractors a reason to avoid and hinder the broad usage of cryptocurrencies.
Due to its eco-friendliness, the Pi coin has grown to be one of the most well-liked alternative currencies, and phone mining with minimal energy consumption has gained a lot of traction.
Below is a basic, step-by-step tutorial for mining Pi coins.
Download Pi Network app here: https://minepi.com/#download
Sign up with either Facebook or your phone number.
Set up your password (must be at least 1 digit, 1 capital letter and 1 small letter, minimum 8 characters).
Fill in your profile details. Make sure you provide your real name, country and phone number.
Enter the invitation code. There are two ways to get a code. Either ask a friend who already uses the app to provide you with one, or search for a code on Google.
Congratulations, you have just signed up and are ready to start mining. After signing up, each user will receive 1 PI.
However, it is important to know that, to prove that you are a real person and not a bot, the platform requires you to go to the application every day and reactivate it. The cryptocurrency will be credited within 24 hours of mining, after which you will need to activate Pi Network mining again.
The mining volume is 0.39 π/h.
As you use the app you have the possibility to improve your ranking. Currently, the platform provides the following ranks:
Pioneer: All new users start at this level.
Contributor: To unlock this level, you need to mine cryptocurrency for three days.
Ambassador: If you invite other participants to join the Pi Network you get assigned this ranking.
Node: This is till in development but will be assigned to participants who have connected additional hardware to the network.
A user can play more than one of the above roles. All roles are rewarded with newly minted Pi on a daily basis as long as you participate and contribute during that day. Pi mining rewards are computed only once daily and not on every block of the blockchain.
Transaction fees
Similar to Bitcoin transactions, fees are optional in the Pi network and each block has a limit of how many transactions can be included in it. If there is no backlog of transactions, transactions are usually free. But if there are more transactions, nodes order them by fee, with highest-fee-transactions at the top and pick only the top transactions to be included in the produced blocks. Fees are proportionally split among Nodes once a day. On every block, the fee of each transaction is transferred into a temporary wallet from where in the end of the day it is distributed to the active miners of the day.
How to invest in Pi Network (PI)?
Currently, Pi miners and Pi Network users who have mined the Pi cryptocurrency will only be able to withdraw or exchange their coins during the project's third phase when it moves to a decentralized blockchain.
You need to understand the Pi project's goals and objectives before making an investment decision. When compared to cryptocurrency titans like Bitcoin and Ethereum, the Pi network is a relative newcomer. A group of Stanford graduates officially launched blockchain technology on March 14, 2019.
Without a doubt, PI cryptocurrency is a wise investment that will pay off in the future. Here are a few of the merits of PI cryptocurrency investment:
You can even mine the PI coin on your phone, and it's profitable because it doesn't drain your battery or RAM.
Because it depends on its community, or the users and their shared participation, it has a great chance to become something significant.
In addition to PayPal, one can invest in cryptocurrencies like PI as an alternative to more conventional payment methods like credit/debit cards and bank transfers.
Due to increasing knowledge and acceptance, a wide variety of goods and services may now be bought with bitcoin and other cryptocurrencies. On Binance, for instance, you can purchase practically all cryptocurrencies using Bitcoin in addition to fiat money. You can purchase several other cryptocurrencies in exchange for ETH, ADA, or even BNB. Although there are still some significant holdouts in this area, the number of retail establishments and payment processors that accept cryptocurrencies has increased somewhat in recent years.
Binance
One of the most well-known cryptocurrency exchanges in the world, Binance, boasts the largest collection of alternative cryptocurrencies. There is a very high likelihood that Binance will have any altcoin you want to invest in, whether it is small-cap or large-cap.
As an illustration, the platform has supported the Pi Network DeFi coin ever since it was launched at the beginning of 2021. You may trade Pi Network DeFi for BTC, ETH, ADA, and several other cryptocurrencies in addition to fiat money. Additionally, the platform handles daily trade volume in the billions of dollars. Typically, you may fund your Binance account by bank transfer or credit/debit card, which makes for a convenient experience.
Coinbase
Another investment platform is Coinbase. This is a cryptocurrency trading and investment platform that offers over 100 tradeable cryptocurrencies, including Bitcoin, Ethereum, and Pi Network DeFi Coins. Access to Coinbase, which manages more than $255 billion in assets, is available to over 73 million individuals.
On the original Coinbase platform, newbies are likely to prefer straightforward buy and sell orders. All Coinbase customers can use Coinbase Pro, which has more sophisticated features and order types.
Investing in anonymous projects like PI has particular security risks as a serious programming error could enable developers to defraud investors out of cryptocurrency. Unfortunately, certain frauds are now costing customers millions of dollars in the wild west that is DeFi. This possibility could be ruled out if skilled code auditors got access to the code. However, the Pi Network hasn't yet been audited, so they couldn't accomplish this.
Pi Network (PI) price prediction
One Pi coin costs around $0.007 as of early December 2021. On your phone or PC, you may, however, just mine the Pi currency using their software. By signing in every day and restarting the mining process, the app asks you to verify that you are not a robot. As a result, mining Pi coins on your devices will allow you to obtain them for free. The Pi price will fluctuate during the day, just like any other traded item, so it's crucial to recognize this. Pi is currently not a traded asset and is not listed on any exchange, which only serves to exacerbate this issue.
It is significant to remember that the main net still does not support the Pi network. This indicates that the price of the Pi coin is currently less than $1.
This, however, is not anticipated to last for very long. The smartphone-minable coin is expected to enter the market this year, according to the development team.
Some anticipated price increases during the upcoming years are as follows:
At the end of 2023, the Pi coin's price may increase to about $2 after it is listed on well-known cryptocurrency exchanges.
The digital asset intends to make crypto ownership accessible to a significant portion of the global population through phone mining. This would enable anyone to transfer and receive the Pi tokens through the community-driven and open P2P marketplace on the Pi network.
When the digital asset debuts on cryptocurrency exchanges, our Pi coin price forecast places its value at $2 given its censorship-resistant nature and halving mechanism.
End of 2024: Pi currency may trade at $5 per coin if it develops new use cases.
Pi coin would need to improve its fundamental parameters to keep up with other assets to stay relevant in the cryptocurrency market. This is unavoidable, and the principles shouldn't be difficult to find given the wider span of community approval.
The value of the Pi coin would probably reach $5 on a modest scale if it were to be accepted as a form of payment by many businesses and shops. A bolder forecast for the price of the Pi currency suggests that it may reach $10 before the year is over.
End of 2025: According to our pricing projection for Pi, the price might hit $60 with a successful marketing plan and great performance.
Pi coin is expected to carry on its march toward blockchain integration. Building up its developer ecosystem would be a key criterion for success. What the network plans to do in the long run is evident from the start of Phase 3's hackathon.
More applications for the Pi token would be possible with a robust developer environment. In addition, network updates will be implemented. The digital asset would benefit greatly from entry into the non-fungible token (NFT), decentralized finance (DeFi), and Metaverse ecosystems. The Pi coin's price movement in 2025 might rise much over the $60 level as a result of this.
Conclusion
In this Pi coin price prediction, we've examined the use cases and business potential of the token to predict its price over the month and the next few years. By managing the supply and scarcity of crypto assets, Pi Network claims to address problems at the web-scale. The network model and its precise debut date are still unknown, even though millions of users have signed up and are currently active.
Once the project moves into the third phase when it has a decentralised blockchain, miners will then be able to exchange their coins. There are several reasons why this is the case. Firstly, eToro gives you leverage when you invest in cryptocurrencies, which will make it simpler for you to buy Pi while only putting a modest amount of your own money at risk. In addition, they provide several trustworthy altcoins to trade on in addition. They abide by all applicable regulations.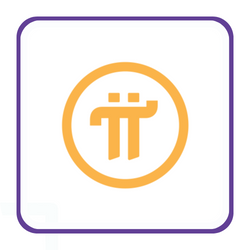 Pi Network (PI) Price Prediction 2023, 2024, 2025 – 2030
One Pi coin costs around $0.007 as of early December 2021. On your phone or PC, you may, however, just mine the Pi currency using their software. By signing in every day and restarting the mining process, the app asks you to verify that you are not a robot. As a result, mining Pi coins on your devices will allow you to obtain them for free. The Pi price will fluctuate during the day, just like any other traded item, so it's crucial to recognize this. Pi is currently not a traded asset and is not listed on any exchange, which only serves to exacerbate this issue.
Risk Disclaimer
WeInvests is a financial portal-based research agency. We do our utmost best to offer reliable and unbiased information about crypto, finance, trading and stocks. However, we do not offer financial advice and users should always carry out their own research.
Read More