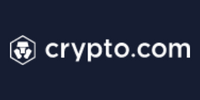 Competitive fees
Crypto.com has available discounts
Supports various cryptocurrency products
Pros
It supports an extensive list of cryptocurrencies
Crypto.com has available discounts
Transparency when it comes to its fees
Competitive fees
Supports various cryptocurrency products
Cons
Poor customer support
The trading fees and discounts might be confusing
Unless you hold and use a CRO, fees are high
Since the cryptocurrency world is so advanced, nowadays, people can find numerous platforms to trust when they want to invest in these coins. However, how do you know which ones you can rely on and which ones are not legit? The best strategy for it is to extensively analyze each one, and this is what you get in this Crypto.com review.
Crypto.com has changed the narrative with regard to offering customers a myriad of cryptocurrencies to choose from, all in one place. This review describes what you need to know about the platform, including its features, disadvantages, fees, and more.
Key Features
This platform has several features that you should keep in mind if you're considering using it to trade. Take a look at what you might get if you trust Crypto.com:
You can get a Crypto.com Visa card, which is definitely one of its most convenient advantages. If you use it, you might get up to 8% back.
Using the app is immensely easy and you can browse through more than 100 cryptocurrencies, buy and sell what you want, and manage your account and your Visa card.
With Crypto.com, you're able to deposit some crypto and earn up to 8% weekly. Additionally, you also have the chance of securing a crypto loan.
This is one of the best features that Crypto.com has. It offers its users hundreds of cryptocurrencies to choose from, and you can trade with the best liquidity and execution prices.
Crypto.com users have access to a massive collection of NFTs in case they want to start in this world as well. This platform allows you to buy and sell tokens or mint your own.
What Is Crypto.com?
Crypto.com is a site where you can exchange cryptocurrencies. It has a wide variety of alternatives for you to choose from, including blockchain-related products and all kinds of crypto assets.
With low trading fees, the company also offers more options, for example, a cryptocurrency credit card, an NFT marketplace, and more.
Users often prefer this site if they want to hold currencies such as Ethereum or Bitcoin. The company started in 2016 in Hong Kong, and it grew to be what it is today – a site with over 250 cryptos, which more than 10 million users worldwide currently enjoy.
Since Crypto.com offers so many options, on some occasions, beginners feel intimidated by the plethora of alternatives they have.
Overall, it's an ideal site for users who do not only want to buy and sell cryptocurrencies but also trade actively. In other words, it might be the ideal website for active traders who see cryptos as a relevant currency instead of a simple investment.
Our Crypto.com Analysis
When you are choosing a cryptocurrency platform to trust, determining whether or not is legit or not is essential because that's what will tell you if you can rely on it to make your trades.
We understand that platform analysis is probably the most important part of reviewing a site. Therefore, one of our experts opened an account with Crypto.com, unbeknownst to the site.
The user tried out all the features of the site, including the withdrawal process. After trying to get the money back, they were pleasantly surprised to see that they could.
It might sound shocking but being able to withdraw money is not something users can do when they deposit some assets on cryptocurrency sites. This is where swindlers act – they take your earnings and you're not able to access them anymore.
However, you don't need to worry about this with Crypto.com. They were able to withdraw their earnings, and they said that the site is what it says to be.
The Signup Process
Using cryptocurrency platforms might sound like the ideal option for many investors, but in a lot of cases, they regret it the moment they go online and notice that it's more challenging than they thought.
If the platform is complicated to understand and the sign-up process is too slow, users might not want to use that platform anymore. Therefore, take a look at how you can open an account with Crypto.com and decide if this site is the right one for you:
How Does Crypto.com Work?
Many users report that Crypto.com is user-friendly and works in a very straightforward way. However, part of any analysis is to examine the specific characteristics of the platforms, so the following aspects are what you should consider about this site.
Verification
Verifying your identity is one of the most crucial aspects of opening an account with Crypto.com. This platform has been around for years, which means that it protects its users and guarantees that the person registering is the person behind the screen.
When you are opening your account, you must provide specific information about yourself such as your name and email, but you also need to send an ID photo and a selfie. Therefore, the platform requires you to give proof of your identification.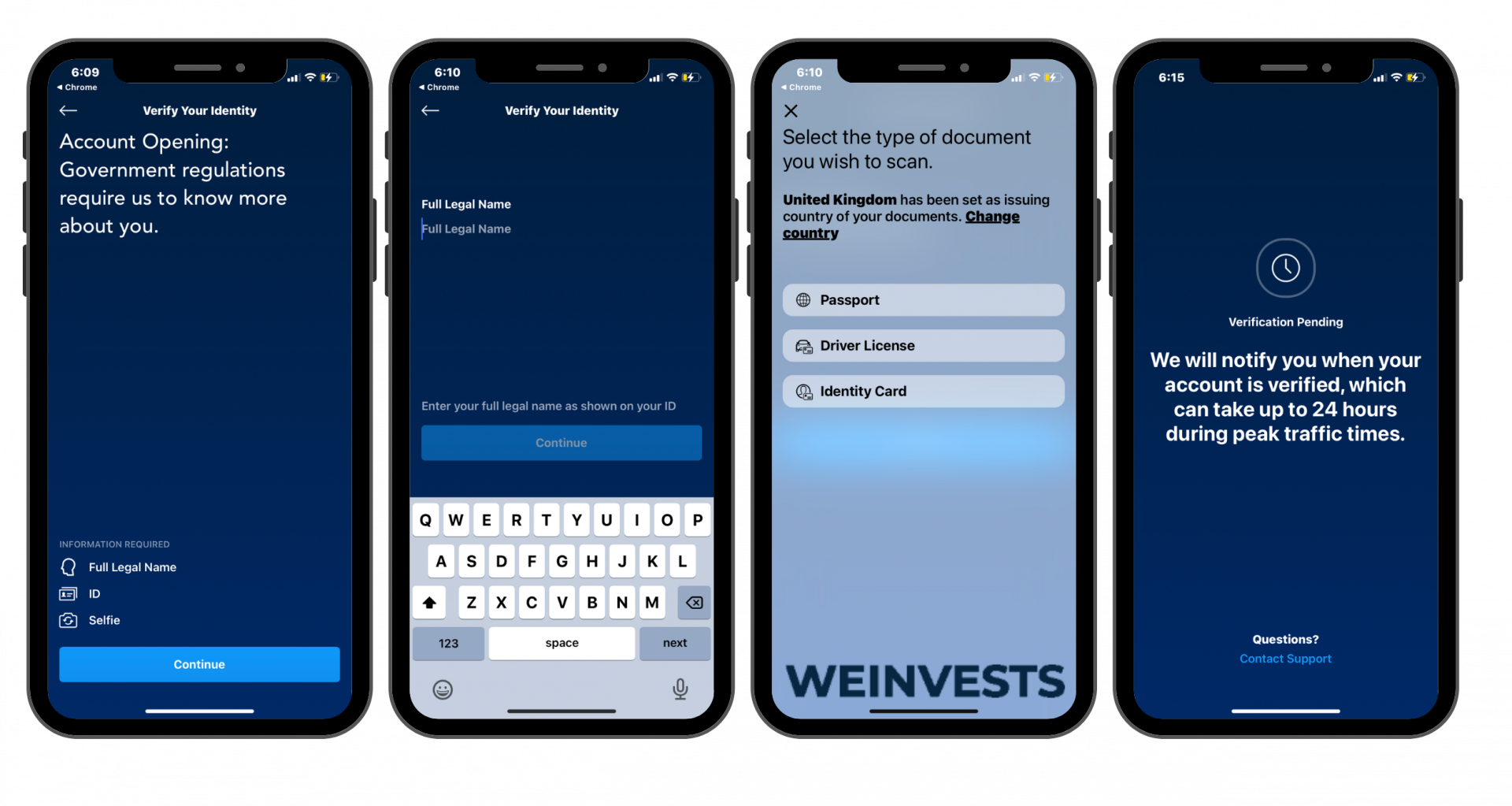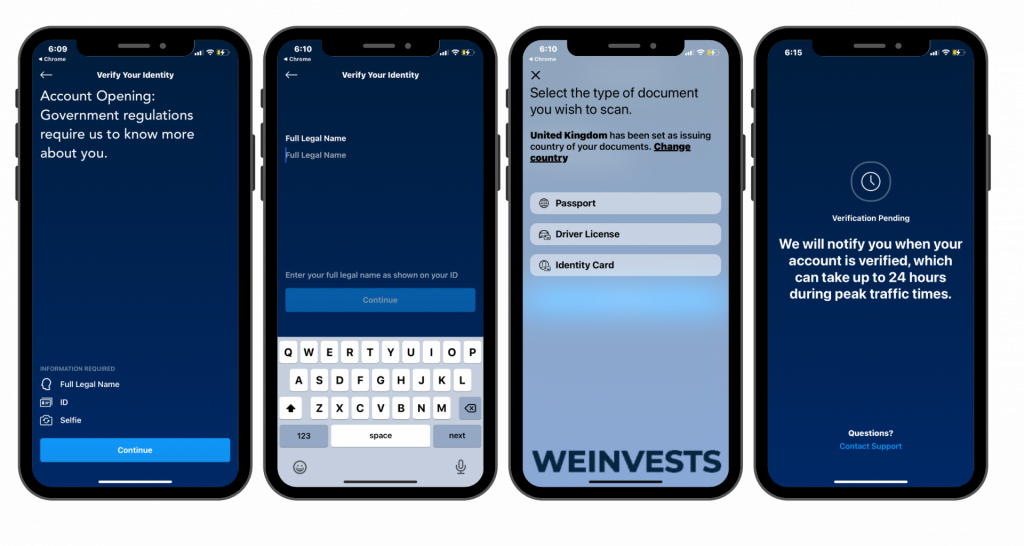 Payouts
You can make payouts on Crypto.com in two different ways: by using the exchange or DeFi wallets. If you go with the first option, you have to pay a small maker/taker fee.
With the DeFi wallet, you only need to worry about controlling your keys. In this case, you're able to swap cryptos with other users, and if you want to, you can pay a fee to make the process faster.
Withdrawals
Withdrawing your money with Crypto.com is possible and a straightforward process, especially if you get a crypto Visa card to make things easier.
Fees
Crypto.com is immensely competitive when it comes to fees, but you might wonder why that's so. Firstly, new users that don't have any CRO staking pay 0.4% on all trades as long as they have a monthly trading volume of less than $25,000.

Additionally, higher-volume traders can also qualify for low fees – even as low as 0.4% as makers, or 0.1% as takers. If you hold at least 5,000 CRO in your wallet, you are able to opt for discount fees. Once that occurs, traders with up to $25,000 in volume pay 0.36%, but rates can decrease.

Since Crypto.com does not require you to pay any additional fees, it's one of the most competitive sites regarding these payments because you spend very little on them.
Support
On Crypto.com, support is available via its help page, live chat, and email. If you have any issues, you can rely on these different methods to contact the Crypto.com team and ask for help to solve your problem.
Even though Crypto.com offers three different ways for users to get customer support, some people report that there is a lack of educational resources. Therefore, this is something that the site can improve.
Ease of Use
Crypto.com is one of the most straightforward platforms you might find out there. It offers many alternatives, but it guarantees that all its users are safe while they're trading.
Unlike many other crypto trading platforms, Crypto.com is an app. You can download it on your desktop or mobile device and trade it wherever you are. Once you open and verify your account, it won't matter if you're at home or on a plane – you still have control over your crypto wallet.
This site's design is straightforward, which is a massive advantage for people who have never used these kinds of platforms before. Nonetheless, since it has so many alternatives, some beginners might feel overwhelmed because they don't know where to start.
Reputation
If you take a look at some comments online, you might notice that there are both positive and negative reviews about this site.
However, there is something essential that you should remember: you must only trust verified reviews. In this case, after investigating several sites, it's fair to say that Crypto.com is a legit platform and that it has a fantastic reputation.
Although it lacks certain things like educational resources, Crypto.com continues to be one of the most convenient trading platforms to rely on.
Platform Safety
Crypto.com is immensely safe and uses all the traditional methods to keep your information and assets completely protected. This platform, for example, uses multi-factor authentication (MFA).
To prevent losses and hacks, Crypto.com uses robust monitoring platforms and stores assets offline. Overall, it's an immensely safe platform, and all you need to do is make sure that you choose a sturdy password when you use the site.
Compatibility with the NFT Marketplaces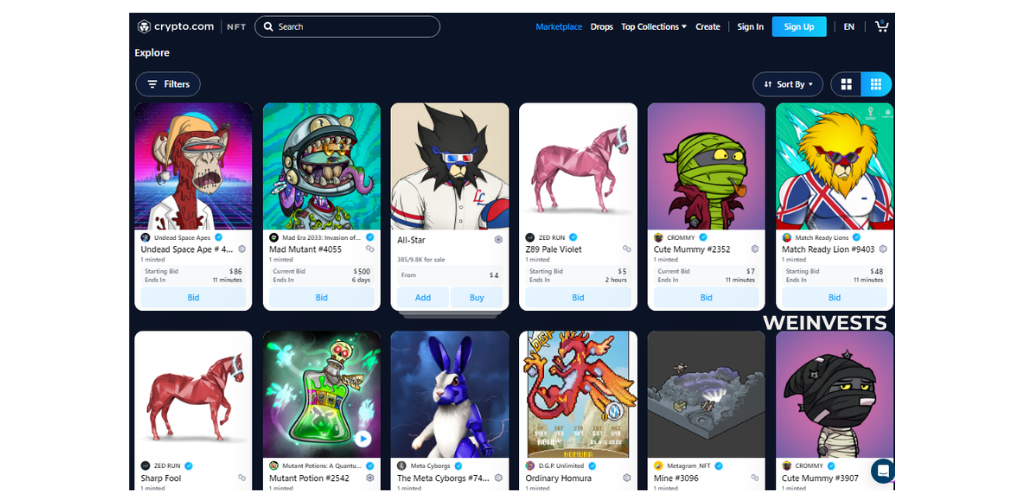 Since you're able to get a Visa card with Crypto.com, buying and selling NFTs is immensely easy because you can use your card on different token marketplaces.
To make matters even more straightforward, Crypto.com has its own NFT marketplace, so you don't even need to browse through others if you want to get started.
Cross-chain Compatibility
The last aspect you should consider is cross-chain compatibility, which is another essential factor to keep in mind when reviewing a crypto trading platform.
In the case of Crypto.com, you don't need to worry because it supports all standard cryptos. As was mentioned before, it offers users a plethora of options to choose from, including Bitcoin and Ethereum coins.
Our Verdict of Crypto.com
Crypto.com is a trading platform that has existed since 2016. It's famous because of its many options to buy and sell cryptocurrencies, and it has gained even more fame since it incorporated an NFT marketplace.
This platform offers everything from sturdy security measures to keep your assets safe to NFTs and collectibles that you might be interested in. Even famous people such as Snoop Dogg have minted NFTs with Crypto.com, and it's definitely one of the best platforms out there that you can rely on to make your trades.
Risk Disclaimer
WeInvests is a financial portal-based research agency. We do our utmost best to offer reliable and unbiased information about crypto, finance, trading and stocks. However, we do not offer financial advice and users should always carry out their own research.
Read More