This content represents the writer's opinions and research and is not intended to be taken as financial advice. The information presented is general in nature and may not meet the specific needs of any individual or entity. It is not intended to be relied upon as a professional or financial decision-making tool.
Crypto airdrops are marketing campaigns that blockchain projects use to distribute free tokens to existing holders of established blockchain currency. Blockchain projects create these campaigns to increase awareness among people and to ensure crypto holders take an interest in their projects.
If you're new to the crypto world and are looking for ways to get started, you've come to the right place. In this article, we'll cover the top 9 airdrops of 2023 that have favorable terms and conditions.
Best Crypto Airdrops For 2023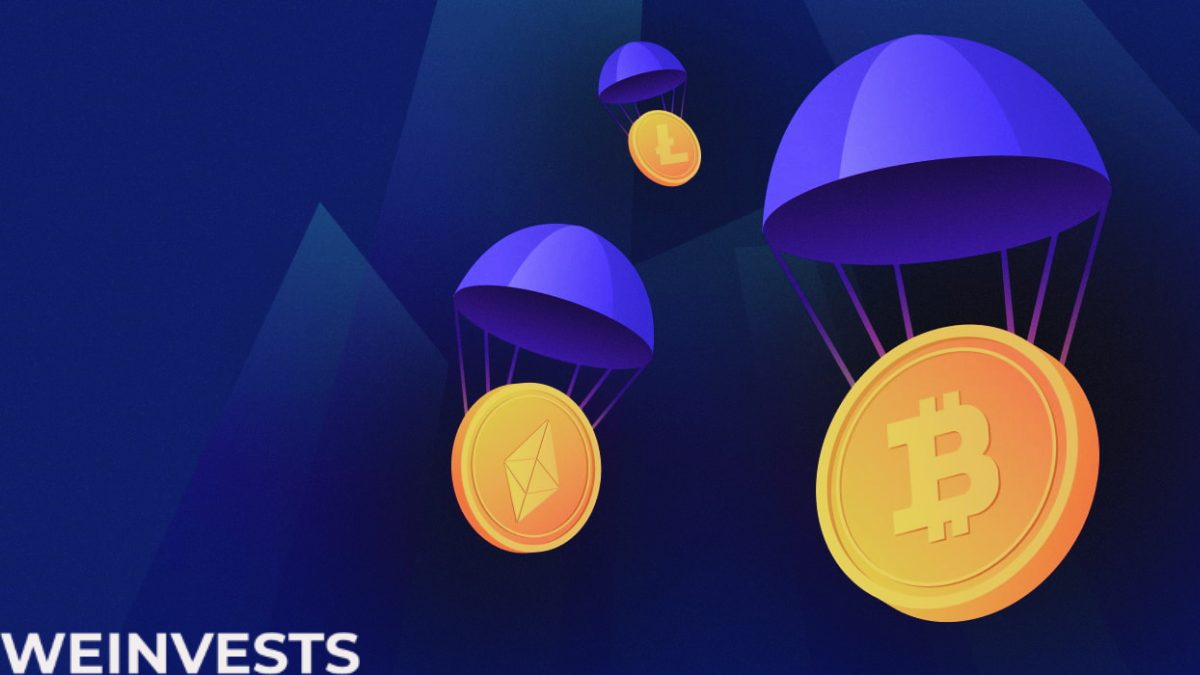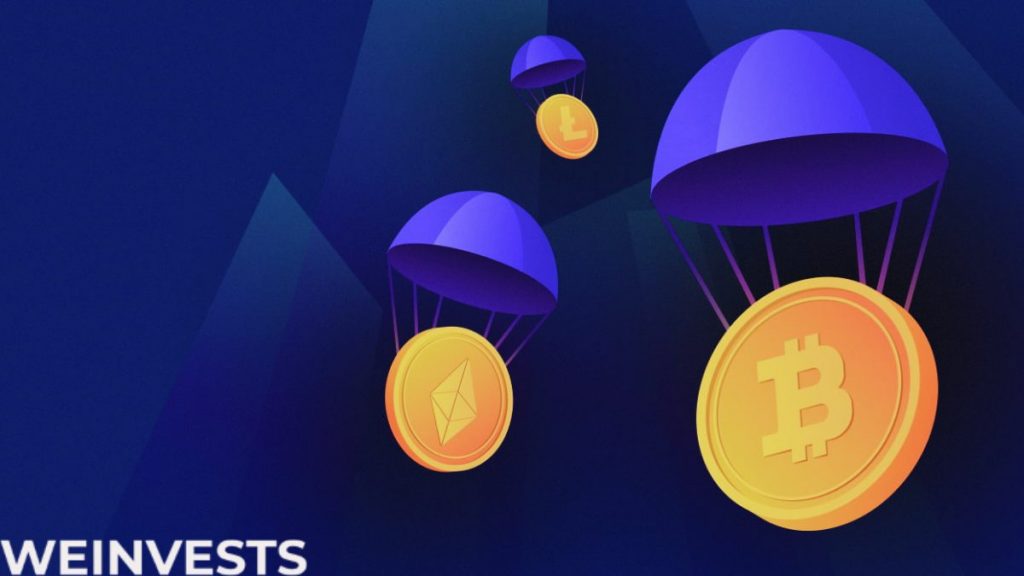 In 2023, many new and different airdrops will surface, however, receiving an airdrop can be tricky as you must be active in the community, use favorable protocols, swap tokens, and perform other relevant tasks to win. Let's learn more about the best crypto airdrops for 2023, along with some tips that can help you become highly eligible to receive the airdrop.
Dash 2 Trade

Dash 2 Trade is a crypto analytics and trading platform that enables traders and investors to make informed decisions. The platform is empowered by its D2T token, launched as an ERC-20 token based on the Ethereum network. The offer price for the winner of the airdrop is $150K, and you must hold D2T tokens worth $150 at the time of the draw to be eligible.
Here are a few actions that can allow you different entries and increase your chances of winning:
Enter your crypto wallet address after joining the platform.
Follow the Dash 2 Trade Twitter, Instagram, Telegram, and Discord community and retweet @dash2_trade on Twitter.
Visit the official Dash 2 Trade website and share it with your friends.
D2C tokens can be a powerful source of crypto in different ways. The major advantage of this token is that the holder can utilize it to purchase the premium membership of Dash 2 Trade and can use it to build backtesting trading strategies.
All in all, the D2T token is one of the best crypto projects that has gained significant investments till now. This project's worth will surely increase owing to the $150k worth of giveaways that will attract a horde of new crypto investors. If you are eyeing D2T, this is the right time to join the community and take significant action to increase your chances of winning the airdrop.
FightOut

They recently announced a presale reward. The winner of this airdrop will receive FightOut tokens worth $250k. The platform will work similarly to the Play 2 Earn space in crypto, where people get rewards for playing games or performing various other activities. To be eligible for the reward, you must hold a minimum of $250 worth of FGHT tokens and perform certain activities.
Enter your crypto wallet address.
Follow @FightOut_ on Twitter, Reddit, and Instagram, and join the Discord and Telegram community.
Retweet @FighoutOut_ on Twitter.
Visit the official website and share with your friends to earn extra entries.
FightOut is one of the most innovative crypto projects that leverage players to earn FGHT tokens through various games in the metaverse, or by performing various physical activities. How does it work? Crypto technology uses a FightOut application that tracks the physical activities of the users and enables them to earn rewards based on the assigned challenges.
FGHT tokens offer various ways to leverage their worth. Above all, users can SWAP FGHT tokens on REPS which is an in-app currency to purchase NFTs and customize avatars in games on the metaverse. FGHT tokens are currently trading at $0.016, which is an excellent price to enter this innovative project and have a chance to win this airdrop at the same time.
ZkSync

ZkSync is an advanced security protocol that utilizes layer 2 solutions to allow alternative and faster ways of using the Ethereum blockchain. It is an L2 Ethereum protocol initially used on testnet and will be transferred to the main net; hence, it will likely offer an airdrop. The platform is expected to host an airdrop as per certain indications in their developer's documentation.
No official eligibility criteria is announced yet, however, the testers of ZkSync 2.0 and users of ZkSync 1.0 have higher probabilities of winning as they will already be part of the system as early adopters of ZkSync products.
Tamadoge

Tamadoge is a P2E project with some similarities to FightOut. Tamadoge's virtual currency named TAMAallows users to trade pets as NFTs on its gaming platform. Tamatoge has announced a $100k reward for the entries after the users have performed certain tasks on the platform. To be eligible, you must hold $100 TAMA tokens at the time of the draw.
TAMA has shown great potential and has turned out to be one of the trending cryptos in the year 2023 so far. The project has successfully raised a $19 million investment with its presale, which shows the worth of this project. Adopters of Tamadoge can also compete in various competitions by entering with their virtual pets and earn rewards.
The token can be of significant advantage for trading and earning rewards within the virtual gaming space. The project also aims to host certain augmented reality games in the future.
Lucky Block

Lucky Block is an Ethereum based blockchain lottery platform that offers the holders dividends on NFTs and rewards based on their activities. Being a competing platform, to ensure safety, LuckyBlock utilizes smart contracts for the trading performed on the platform. LuckyBlock offers one of the most intuitive airdrops in the crypto market. The platform distributes daily rewards and airdrops to the holders of its native coin LBLOCK based on the activities they perform.
To be eligible to participate in the rewards, you must trade and hold the NFTs listed on the platform's specialties list.
Battle Infinity

Battle Infinity is another P2E project that rewards users for playing games. It is one of the best fantasy sports gaming platforms backed by its IBAT tokens. The platform also enables users to hold and trade NFTs, stake their crypto, and directly earn rewards by participating in games. The eco-system also hosts an in-app exchange called Battle Swap.
The specialty of this platform is that it allows the users to tokenize the assets that are already present in the game. The characters of actual players are also in the game as NFTs that can be traded within the platform. Battle Infinity has recently rewarded IBAT tokens worth $3000 to 100 contestants. Among the 100, the winner got the reward of $500. The platform is likely to host another airdrop soon.
Hold IBAT tokens, and play games you like. The IBAT tokens can be purchased from Pancake Swap.
IMPT

IMPT is another innovative crypto project that works to reduce the harmful impacts of climate change on the environment. The project has recently announced $100k worth of its native IMPT tokens as a reward for its successful presale event. To be eligible for the reward, you must hold at least 100 IMPT tokens at the time of the draw, and perform certain other tasks.
Until now, around 56-60k people have joined the ecosystem, proving its worth to some extent. The main goal of the ecosystem is to connect investors and retailers who are seeking investments for tasks that can be environmentally friendly. IMPT has raised around $13 million in revenue to date, and the price of its token is expected to climb with time.
The project also allows users to buy different NFTs that they can sell for higher prices at a time of high demand. One example of this scenario is the carbon emission NFTs. The holder of this NFT is allowed to emit a certain amount of carbon emission, as stated in the NFT. If you decide to keep the NFTs without burning them, you contribute to the earth's environment in a better way. However, if you want to burn them, in that case as well, you earn artworks that can be sold on the platform.
Basic Attention Token

Basic Attention Token is a crypto based ecosystem that enables content creators to earn for their content and rewards the viewers for their attention. It has around 500 million active users currently. The system is backed by its token BAT and is integrated into the Brave browser.
To get BAT tokens, users simply need to download the browser and enable Brave ads. The users can claim their reward once a month on a first come, first serve basis. The reward awarded is somewhere around 20-40 BAT.
Sui Blockchain

Sui is another intuitive project that is likely to offer an airdrop. The blockchain project is heavily backed by VCs and has raised a significant investment so far to back its ecosystem. With its advanced Move technology, the project is predicted to allow a speed of 1200 transactions/sec on the platform. The project gained popularity after rewarding its testnet users with a price worth $7000 for testing its blockchain.
Even though no official announcement has been made about an airdrop, there are high chances of one happening soon. This is because the blockchain project has not yet launched its mainnet token, and it surely can't last long without it. So, as soon as they plan to launch one, they will likely announce a reward for it to ensure people take an interest in its native Sui token.
Conclusion
It is also essential to keep an eye on projects that are live and have not announced an airdrop yet. To become highly eligible for the win, it is important to be an early adopter of the project that has an expected offering soon.
Risk Disclaimer
WeInvests is a financial portal-based research agency. We do our utmost best to offer reliable and unbiased information about crypto, finance, trading and stocks. However, we do not offer financial advice and users should always carry out their own research.
Read More