This content represents the writer's opinions and research and is not intended to be taken as financial advice. The information presented is general in nature and may not meet the specific needs of any individual or entity. It is not intended to be relied upon as a professional or financial decision-making tool.
In 2023, the revenue generation in the automobile sector was about $2.95 trillion. It would be fair to state that the auto industry is a massive industry with consistent opportunities in the stock market.
Amidst the pandemic crisis, the auto sector struggled like other industries. But after a tumbling stock price in 2020, the stock index price has managed to recover.
What are Car Stocks?
In 2023, there is more than one big winner in the auto sector. The fact of the matter is that the auto sector has numerous top-performing and stable stocks in the market. Sure, 2020 may have been a bumpy road for auto stocks, but major auto stocks managed to recover throughout 2021 and 2023.
The high-performing auto stocks revolve around electric vehicle manufacturers. In fact, experts hint that EV manufacturers are the leaders of the future auto sector. On the other hand, there are some legacy auto stocks from classic and established companies that continue to dominate the auto market.
More significant investments in autonomous and electric vehicles are bringing more innovation into the fold. This, in turn, increases the value and price of the auto stocks. Most stock market analysts believe that the auto sector is in a transitional period and would usher in a new era with more dominance of electric and hybrid vehicles.
In the past, the US government has even managed to bail out major automakers amidst shortcomings. With the rise of a major automaker like Tesla, there is a new dawn for automotive stocks. As of 4th March 2023, the 1500 S&P Automobiles Industry Index reported a single-year return of 28.4% as compared to Russell 1000's 16.5%.1 return.
Here are the top 5 picks for the best auto stocks you can choose to buy and invest in 2023.
TOP 5 Car Stocks
Although the stock price of Tesla is moving on an upward trajectory, it is better for investors to keep an eye on the company. And that's because a drastic change or decision can, after all, impact the stock price of Tesla.
But throughout 2021, Tesla stock price has had significant growth and profit margins for investors. One look at TSLA's highly valued stock price and you'd realize why it has become a pioneer in EVs.
Unlike many car stocks, the market perception of Tesla's stock is always optimistic. From investors to the general public, there is a continuous drive to make Tesla a household name in the United States. TSLA is undeniably one of the most growth-driven stocks in the auto market that yields over 100% returns.
Although the recent acquisition of Twitter by Elon Musk had a negative impact on Tesla's stock, market experts argue that it would recover its lost growth in no time. And some analysts believe that the past performance and growth trajectory of TSLA's stock would continue for years to come.
Tesla's high stock price ratio also reflects the heavy infrastructure investment in cutting-edge technologies to render more profit margins. This is a major point for investors who want to make long-term and safe investments in Tesla stock.
So far in 2023, Tesla shares have fallen by an astonishing 51%. This is the worst year for the Elon Musk-led company's share price. One of the key reasons for Tesla's dramatic decrease in 2023 was the unfavorable macro scenario for tech and other equities that trade at stretched valuation multiples.
---
Nio, a Chinese-based EV leader is one of the best performers in the stock market. As of January 18, 2023, Nio's stock continues to increase in the upward direction with an almost 2000% growth rate.
As far as high performance and the growth-centric stock goes, Nio has managed to set a high bar for other auto players in the market.
Nio reported a loss of $577.9 million for the third quarter of 2023, a considerable rise from the previous year, despite solid revenue from a 29% increase in vehicle sales. Nio delivered 31,607 automobiles in the third quarter, a 29% increase over the third quarter of 2021 and a company record. The corporation recorded $1.83 billion in revenue, up 32.6% from the third quarter of 2021.
The company aims to deliver 43,000 to 48,000 automobiles in the quarter ending in December. Nio also forecasted fourth-quarter revenue of $2.49 billion to $2.75 billion, representing a 75% to 94% annual Q4 growth rate.
The median price estimate provided by CNN experts for NIO Inc's 12-month price estimates is $16.97, with a high estimate of $34.39 and a low estimate of $7.96. Comparing the median estimate to the most recent price of $12.49, that's a 35.88% gain.
---
XPeng is another Chinese-based leading manufacturer of electric vehicles. Since its listing on NYSE back in August 2020, XPeng has managed to significantly improve its operational efficiency.
In fact, the EV maker has also managed to develop its custom autonomous driving solution that increased its stock price.
At its Guangzhou headquarters, XPENG held its fourth annual 1024 Tech Day on January 24, 2023. The company presented the rollout strategy for its industry-leading in-car voice system and its next-generation full-scenario advanced driving assistance system, which covers all metropolitan roadways nationally.
The company's total revenue for the third quarter of 2023 was US$0.96 billion, a 19.3% increase from the same time in 2021 and an 8.2% decline from the second quarter of 2023.
---
When it comes to American automakers, Ford Motor is one of the most prominent legacy players.
In 2019 alone, the giant automaker had revenue generation of over $156 billion. And the strong revenue reports and increasing sales of Ford Motors continue to increase its stock price.
On the downside, Ford Motors, like other automakers, was not able to maintain its high-performing stock during the last three quarters of 2020. But as of January 18, 2022, Ford Motors has started to regain its strength with a stable stock price.
Ford's stock has fallen 44% since 2023. Part of this is because of the increase in 2021, and another element is the stock market's weakness in light of global economic conditions. Nonetheless, Ford is planning for the future.
After major global redesign programs along with an upcoming new line of models, the giant automaker expects to further increase its market share in the auto sector. In fact, since Ford Motor's announcement of new mode lineups, it has managed to get the "buy" rating from Bank of America with a $10.50 target stock price.
---
As of May 10, 2022, Geely Holdings managed to acquire over 34% of Renault Korea Motors' shares. Right from the get-go, it had a positive impact on the Geely Global stock.
On January 21, 2022, it became clear that the collaboration between Geely Auto and Renault Group would improve the development process and launch of a new line of vehicles for the South Korean market.
Most recently Geely Global's stock price increased on the HKSE right after the carmaker's listing on STAR Market. By 15 July 2021, Geely Global managed to close its stock price at an all-time high. In Hong Kong, Geely trades have increased by 21 times with more revenue generation.
The continuous validation and improved valuation of the Geely stock in the STAR Market have had a positive impact. As of May 2022, investors expect the Geely stock to get a revised rating and gain a quick recovery of annual auto sales in the Chinese market. This, in turn, will help Geely Autos meet market expectations and boost its stock price in the market.
Car Stocks List
How to Invest in Car Stocks Stocks?
Investing in car stocks involves companies' shares in the automobile industry. There might be different sectors: one of the most discussed is currently the EV – electric vehicle – sector.
The industry can actually collect companies with different goals, also for what concerns social responsibility. The sector is particularly affected by socio-economic matters, regulatory framework, and the price of certain commodities.
The market is quite complex and sophisticated, and people can decide to use different investment products to get exposure to the industry,
Investing directly in car stocks, issued by publicly traded companies in the industry, is a part of the opportunities offered by modern markets.
To get back to our example of the EV sector, it is not unusual today to find online brokers that offer indices based on companies that focus on sustainability. Moreover, it is not unusual to find products that focus exclusively on stocks issued by companies that use artificial intelligence to produce vehicles – a type of stock that falls under the category of the autonomous vehicle stocks.
The industry seems to increasingly involve different industries and types of assets, a sort of point of union among assets and industries that range from technology to electricity.
At the same time, it is not unusual to find investment products based on baskets of different investment products that pertain to this industry. Along with indices, investors can find ETFs – exchange traded funds – and mutual funds focused on car stocks.
The market has become sophisticated over time, and there are some drawbacks involved – mainly due to the fact that too many elements can affect the industry.
Drawbacks of Car Stocks
As mentioned, investing in car stocks can entail some drawbacks and risks investors should be aware of.
Investing is always a risky activity, and some industries can result riskier for the amount of factors that can affect the price of stocks.
When it comes to car stocks, it is important to understand that the industry can be affected by internal and external factors.
As for any other type of stock, doing a complete fundamental and technical analysis, supported by data released by the company about its performance and price charts, can help investors understand the value of a stock.
If we consider external factors, risks increase. A company that produces cars can be influenced by competition, and the preferences of customers play a pivotal role.
Moreover, it is important to consider technological innovations: a company not able to stay competitive for what concerns tech, might find it hard to keep its car shares valuable over time.
Price of services and commodities like electricity costs and oil can further affect the whole industry, and car shares as a consequence.
There are also the regulatory frameworks: to give a practical example, let's consider the recent decisions of the European Union, which involve the abandonment of non-zero emissions vehicles by 2035. A company that isn't able to be flexible enough and to convert its production, can be dramatically affected by this type of events and regulations.
For all these reasons, investors who decide to invest in car stocks should be aware not only of the developments strictly connected to the industry, but also of all the external elements that can affect the performance of a stock over time.
How to Choose Car Stocks to Invest In?
First, you have to determine whether or not car stocks are right for your investment portfolio. In a broad sense, auto stocks would serve as major contributors to any investment portfolio. Despite the unexpected fall and rise of car stocks, the growth parameters of the auto sector are heading in the right direction.
Still, investors should take a closer look at all the economic indicators and the company's internal elements to make the right judgment call. Like any other investment, investors should clarify basic questions about car stock. For example, if you want to buy or invest in TSLA's stock, find out how it is performing on the stock exchange and are there are risks attached to long-term investment.
Follow the lead of most experienced investors who conduct a thorough comparative analysis of car stocks and review technical data to make strategic investment decisions. When it comes to car stocks, your investment approach should be direct and objective.
Where to Buy/Sell Car Stocks​?
When you have access to a dedicated online broker solution like eToro, buying and investing in car stocks becomes easier. In the digital age, it might be overwhelming for investors to choose the best online broker. So, opt for a tested and comprehensive online broker platform like eToro.
Step 1: Open an Account
Once you fill out the relevant information on the application form, you will access a new eToro account. Think of it as a first step to investing in the most valuable and high-performance car stocks in 2022.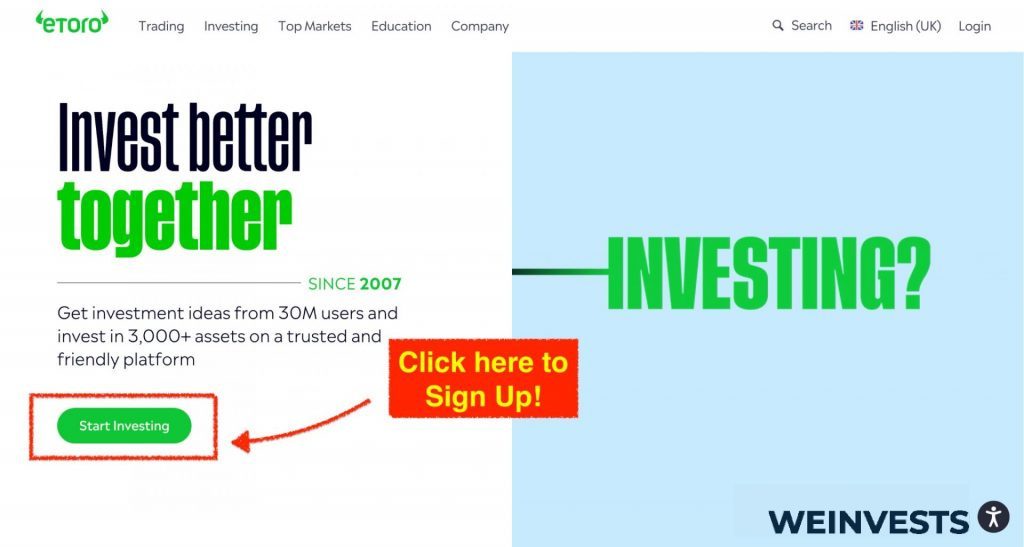 Step 2: Upload ID
One of the main requirements to make eToro work and invest in car stocks involves uploading an updated ID. The idea is to ensure compliance with regulations set forth in motion by KYC and AML. You can upload your driver's license, passport, last three months' bank statement, or utility bill as verification documents.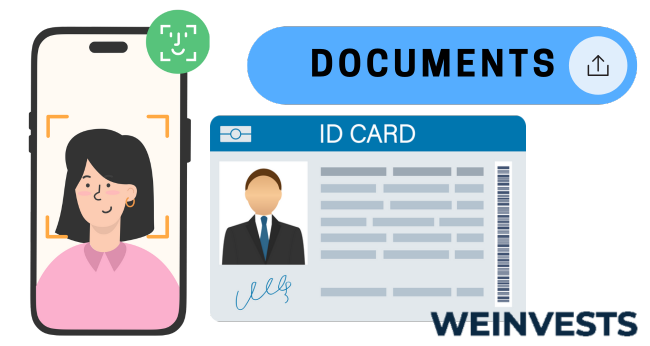 Step 3: Make a Deposit
After the verification of documents, you still have to go through one more step before investing in car stocks. And that's adding a sufficient amount of deposit into your eToro account through PayPal, wire transfer, or debit/credit card.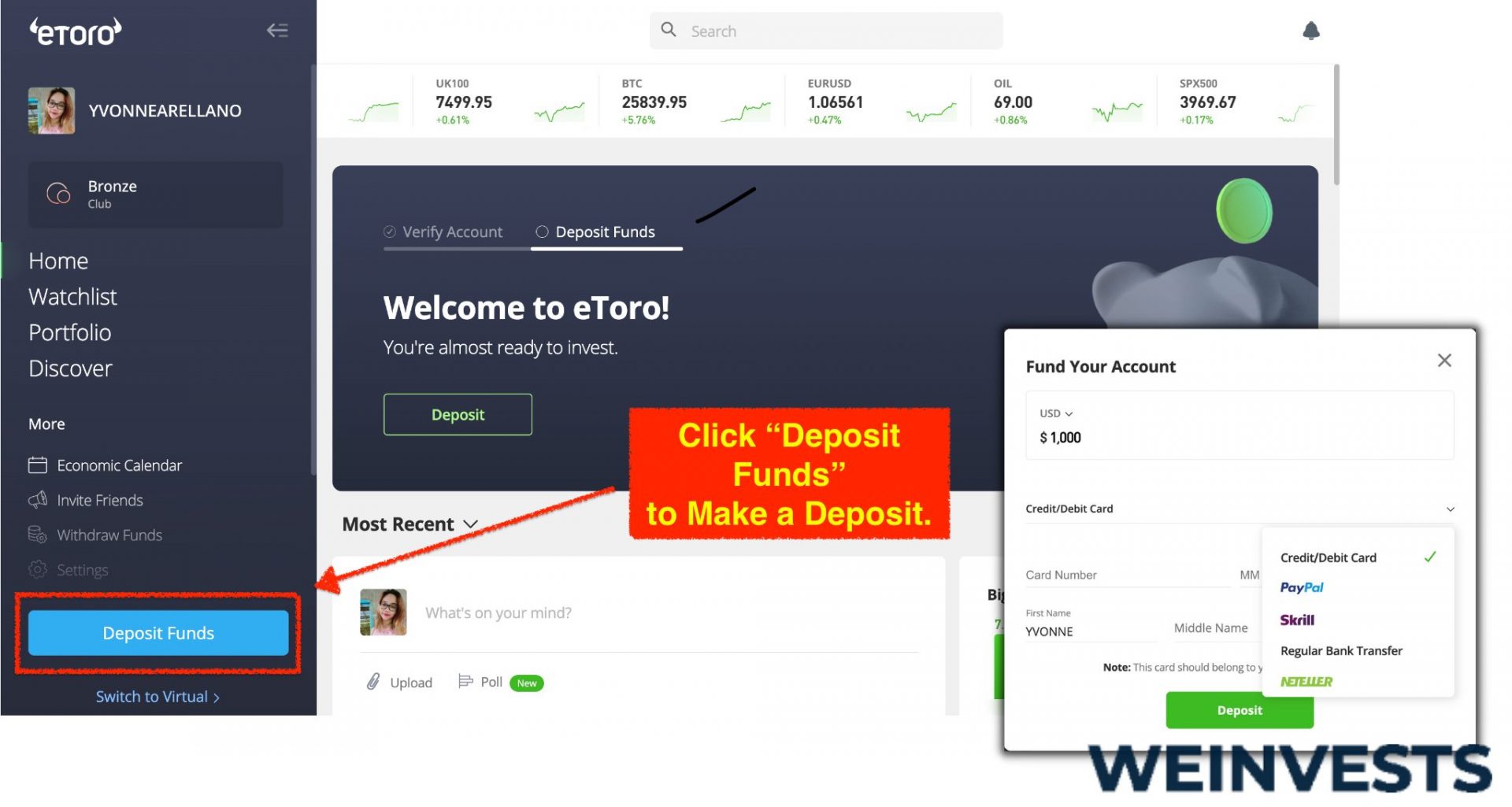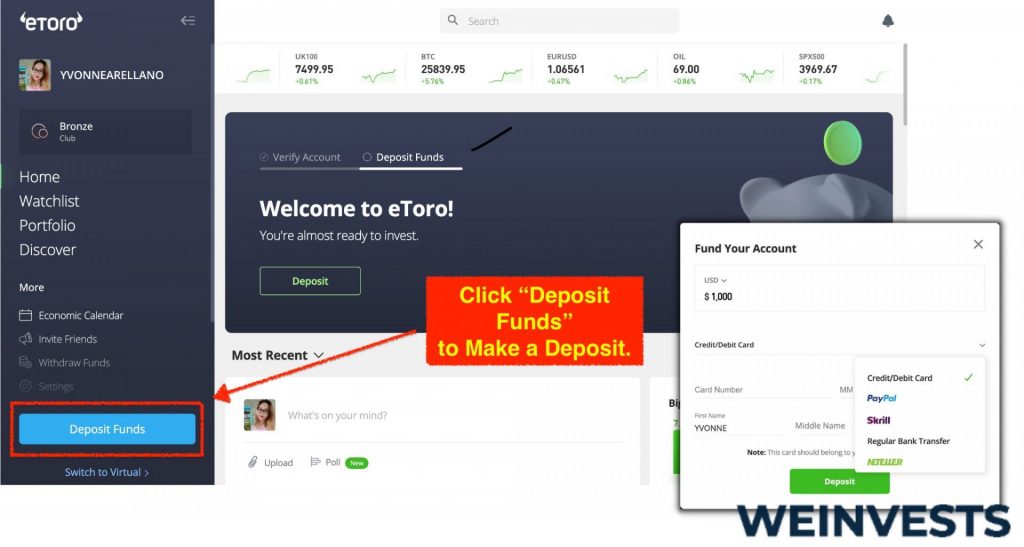 Step 4: Search for Stock
You can take advantage of eToro's search feature and look for the most valued car stocks to invest in. Once you choose a car stock, make sure to get the trading ticket by clicking on the "trade" button. This allows investors to set predefined profit prices and stop-loss levels.
Conclusion
In the modern-day automotive sector, there is a rise in various exciting trends. And the growth of autonomous vehicles and electric vehicles seems inevitable. Investors are now more optimistic to bet on different car stocks and earn significant returns.
And players like Nio and Tesla are setting the new tone in the auto sector. For these auto companies, each sector is better than the previous one. And when Tesla, Nio, or Ford Motors decide to roll out more integrated tech features, it increases their stock price. Despite the disruption of the supply chain in the auto sector, automotive giants like Tesla will continue to set high standards and increase their stock prices.
Risk Disclaimer
WeInvests is a financial portal-based research agency. We do our utmost best to offer reliable and unbiased information about crypto, finance, trading and stocks. However, we do not offer financial advice and users should always carry out their own research.
Read More