This content represents the writer's opinions and research and is not intended to be taken as financial advice. The information presented is general in nature and may not meet the specific needs of any individual or entity. It is not intended to be relied upon as a professional or financial decision-making tool.
Finding the best Forex trading platform for 2023 can be a daunting task. With so many options available, it's difficult to know which one is right for you. In this guide, we review the top Forex trading platforms of 2023 and look at key metrics such as available markets, commissions, platforms, payments, and regulations. We'll help you find the perfect platform that meets your needs and provides you with a secure environment to trade in.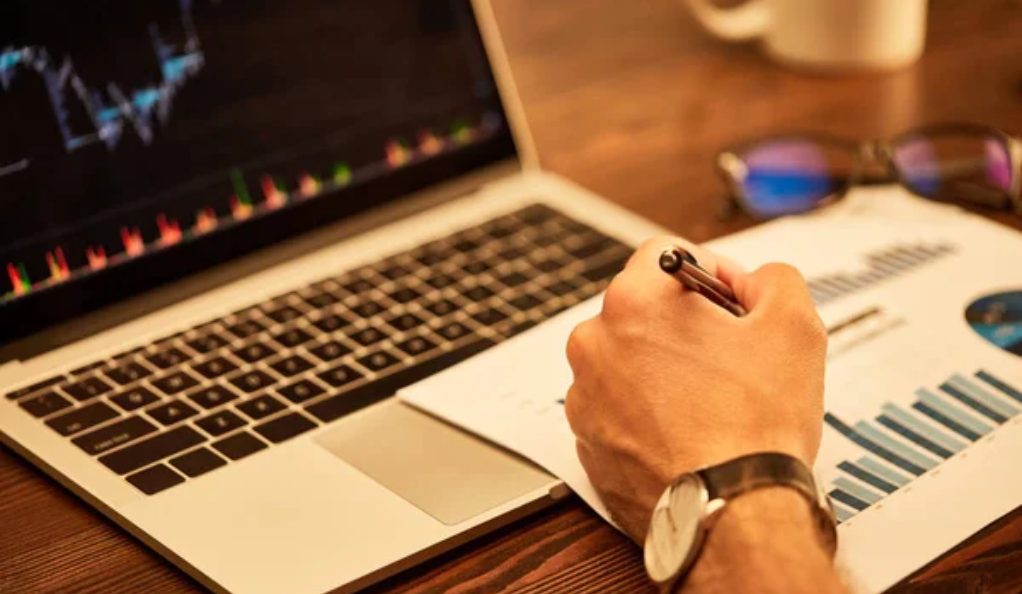 Top Forex Trading Platforms 2023
For those wanting to break into the world of Forex trading, there are a number of top-rated trading platforms that can provide an excellent starting point. This article will take a closer look at each platform, evaluating its features and capabilities to help determine which is the best fit for your particular trading needs.
Avatrade – Overall Best Forex Trading Platform
eToro – Best Forex Trading Platform for User-friendliness
TD Ameritrade – Best Forex Trading Platform for Futures Investors
Plus500 – Best Forex Trading Platform with Dynamic Spreads
Markets.com – Best Forex Trading Platform with Wide Catalog
1. Avatrade – Overall Best Forex Trading Platform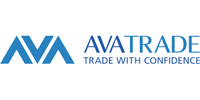 Convenience: Trade anywhere, anytime.
Lower fees: Save money on trades.
More control: Monitor and trade in real-time.
AvaTrade is a renowned Forex broker known for its user-friendliness and asset catalogue. It is not publicly traded and does not operate as a bank, but it is authorized and highly trusted in the industry. The platform is lauded for its reliability, with positive feedback from users contributing to its solid reputation.
Avatrade's fees are considered competitive in the market, boasting low CFD fees and average forex fees. They offer free deposits and withdrawals. However, their inactivity fees are slightly higher compared to other brokers.
The platform is particularly acclaimed for its excellent customer service, offering 24/5 support and prompt execution of trades. AvaTrade is a pioneer in online forex and CFD trading, providing high leverage, tight spreads, and no commissions on trades.
In terms of trading instruments, AvaTrade provides a variety of options that cater to traders of all experience levels. Beginners particularly benefit from high-quality education, social trading, and a low minimum deposit. The brokerage house is also known for its excellent service, accessible minimum deposit, and prime level of liquidity.
Despite the overall positive reviews, some users have reported delays in withdrawals. However, AvaTrade is still a popular name for forex trading in 2023.
Pros
A variety of trading platforms to choose from
No charges for deposits and withdrawals
Simple account opening process
Multilingual customer service with prompt response
Cons
High inactivity fees
Lengthy withdrawal process compared to other brokerages
Charting tools are not particularly advanced
2. eToro – Best Forex Trading Platform for User-Friendliness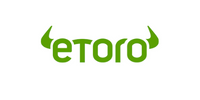 0% commission
CopyTrader™ Systems
More than 60 Crypto
eToro offers a well-designed web trading platform that's easy to navigate, even for beginners. The platform's interface is intuitive, making it simple for users to find what they need. The eToro mobile app mirrors this user-friendly design, allowing for seamless trading on the go.
One of the standout features of eToro is the CopyTrader tool. This feature allows users to find successful investors, follow them, and copy their trades. This social investing feature not only simplifies trading but also offers a unique way to learn from experienced traders.
eToro provides several educational resources to help users understand trading and investment strategies. These include live webinars, guides, and access to hand-picked partner platforms designed to aid in smart investment decisions.
The core of eToro's platform is its social trading tools. The aforementioned CopyTrader feature lets users replicate the trades of successful investors. This social aspect extends to a broader community where users can engage in discussions, share insights, and learn from each other.
While the exact awards eToro may have received for its user-friendliness aren't explicitly mentioned in the search results, the platform's popularity and positive reviews suggest that it has been well-received by the industry. Its ease of use and innovative features make it a strong contender in the world of online trading platforms.
Pros
It is possible to access the forex market through the CFD instruments
The platform offers users intuitive desktop and mobile interfaces
It provides the ability to socialize and copy trading with other traders
Practice a full portfolio simulation with virtual funds of up to $100K
Cons
Certain features may not be available for US clients
Traders have access to only one base currency for their accounts
The platform offers only one type of account to retail traders
3. TD Ameritrade – Best Forex Trading Platform for Futures Investors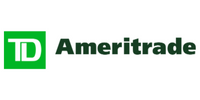 Valuable educational resources
Wide variety of asset classes
Several platforms to choose from
TD Ameritrade is a well-established platform that offers a wide range of investment products, including forex and futures trading. As a forex broker, TD Ameritrade provides its clients with the opportunity to trade on different currency pairs. However, it's important to note that becoming a skilled and profitable forex trader can be challenging and requires time and practice.
In terms of futures trading, TD Ameritrade offers a broad array of tools and resources. You can get started trading futures online to meet your financial goals. Futures are traded exclusively on the "thinkorswim" platform and Mobile app. The platform provides seamless execution of trades whenever you want.
Moreover, TD Ameritrade offers services for trading futures on forex. You can explore foreign exchange currency futures as a way to diversify your portfolio. Remember, the main difference between spot trading and futures trading in forex is that with spot trading, the trade is executed immediately and has no expiry, while with futures, the trade only settles on the agreed-upon future date.
To access futures on TD Ameritrade, you need to log in to your account and go to Client Services > My Profile. Under Elections & Routing, look for Futures, and click Enable. Approval usually takes two to three business days.
Pros
Good learning resources with written and audio-visual formats
Low commissions charged for trading
Customer support is available through various channels
No minimum account balance requirement
Cons
Mostly limited to U.S. residents
Customer service could be improved in terms of speed
An extensive range of content could make it hard to find an asset
4. Plus500 – Best Forex Trading Platform with Dynamic Spreads
Maximum leverage of up to 1:30
CFDs Only
Crypto leverage of up to 1:2
Plus500 is a leading Forex broker that has carved out a significant niche in the financial trading industry. It caters to clients from more than 50 countries, providing them with access to an extensive suite of Contract for Differences (CFDs) products, including forex, stock indices, and individual equities.
One of the standout features of Plus500 is its user-friendly trading platform. It's designed with both novice and experienced traders in mind, offering an intuitive interface that simplifies the trading process. This ease of use makes it a favored choice for traders looking to navigate the complex world of Forex trading without unnecessary complications.
Plus500 operates on a commission-free model, which means traders do not have to worry about additional charges on their trades. Instead, the company profits from the spread, the difference between the buying and selling price. This approach can potentially lead to cost savings for traders, thereby enhancing their profitability.
What sets Plus500 apart from many other Forex brokers is its dynamic spreads and no minimums policy, although these are subject to market conditions. This flexibility allows traders to start trading with any amount they are comfortable with and adjust their strategies based on real-time market dynamics.
Pros
Quick demo account opening process
Dozens of Forex trading pairs available
No commissions or deposit/withdrawal fees charged
User-friendly Web Trader and app
Cons
Dormant accounts subject to inactivity fees
Lack of integration with other tools outside the platform
Research tools could be enhanced for better usability
5. Markets.com – Best Forex Trading Platform with Wide Catalog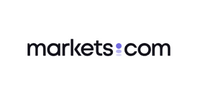 Easy to navigate
Trade on the go either on Android or iPhone
Live support
Markets.com is a global trading brand with a compelling history and mission. The company was co-founded in 2008 by Matan Shvili and later fully acquired by Playtech in 2015 for the sum of €458m. It is currently owned by Finalto (IOM) Limited, while Safecap Investments Limited has exclusive use of the domain 'markets.com' worldwide.
The company provides online trading services through the electronic trading platform MetaTrader 4, which allows users to trade in over 2,200 CFDs commission-free. These instruments range from shares, stocks, indices, bonds, blends, cryptocurrencies, ETFs, and commodities, making it a versatile platform for traders of all proficiencies.
The mission of Markets.com is to level the playing field for traders of all skill levels by providing access to the financial markets. They achieve this by offering extensive educational resources that empower their users with knowledge and understanding of the trading world. This commitment to education and accessibility underlines their aim to make financial trading more inclusive.
Markets.com has established itself as a legitimate and reputable broker in the industry. Their focus on transparency, education, and inclusive access to financial markets demonstrates a strong commitment to their mission and the needs of their diverse clientele.
Pros
Speedy deposit and withdrawal processes with no extra costs
A wide range of forex trading pairs accessible
Excellent platform for novice traders to get started
Straightforward account opening procedure for rapid onboarding
Cons
Rather high forex fees
The platform lacks several common features
For certain order types, conversion fees are notably high
How we test our brokers
At Weinvests.com, we take a comprehensive and meticulous approach to assessing and ranking our brokers. Our evaluation process begins with an extensive research stage, in which we obtain in-depth information about each broker – from the services they provide to their fees, regulatory compliance, and customer service.
We then proceed to test the brokers' platforms ourselves, judging usability, functionality, and reliability. Additionally, we consider customer reviews and feedback to measure user satisfaction.
Finally, we rate the brokers based on these criteria to ensure only those offering exceptional service, competitive fees, robust platforms, and unparalleled client support make it to our top spots. Our methodology guarantees transparency and justice in our rankings.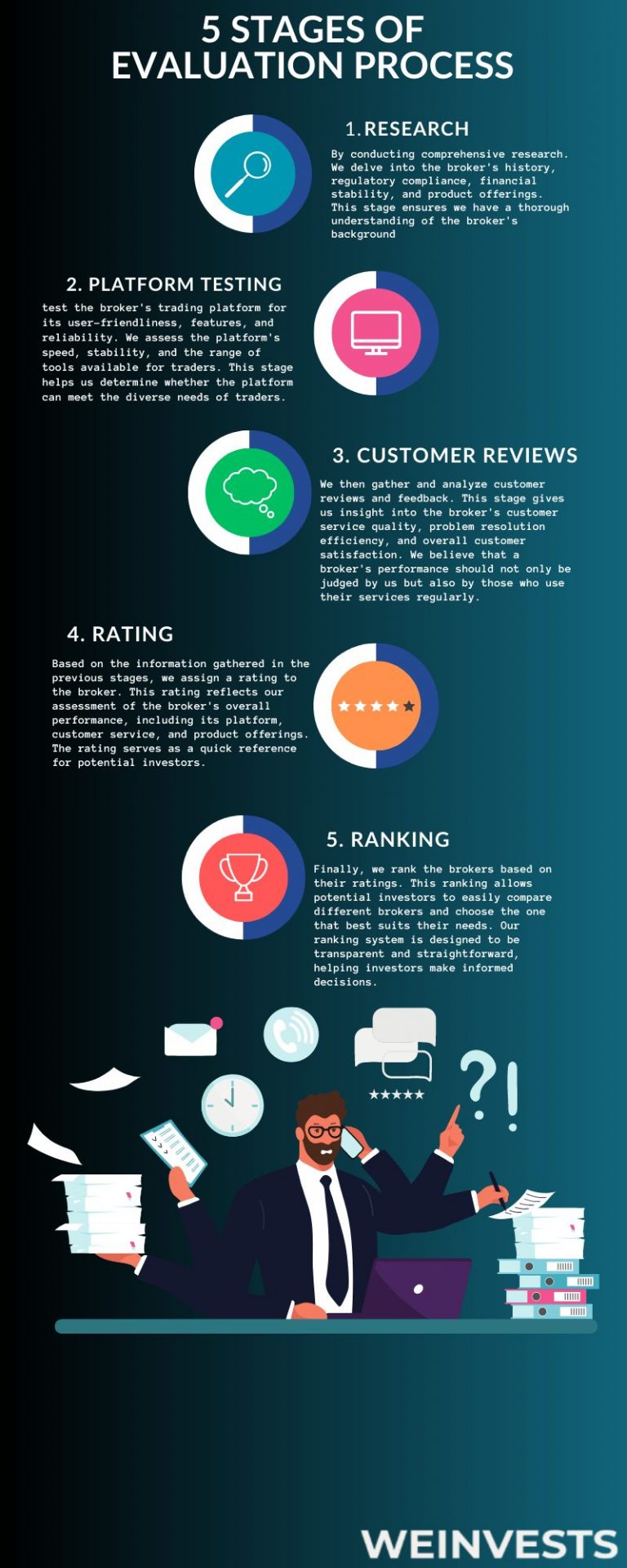 What is Forex Trading?
Forex trading, or foreign exchange trading, is a global marketplace where individuals, companies, and financial institutions exchange one currency for another at floating rates. This market, also known as the 'Forex' market, is the largest and most liquid financial market in the world, with daily trading volumes exceeding $5 trillion.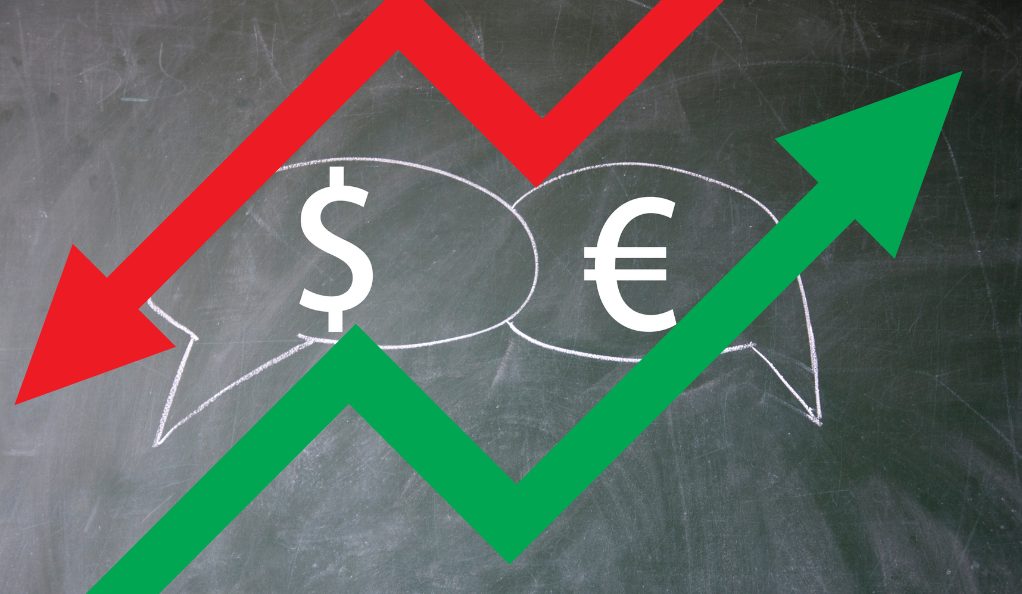 The primary purpose of Forex trading is to facilitate international trade and investment by allowing businesses that earn income in one currency to pay for goods and services in another. However, a significant proportion of Forex trading is also speculative. Speculative traders aim to profit from changes in currency rates, buying currencies they believe may increase in value and selling those they believe may decrease.
Forex trading operates 24 hours a day, five days a week, and has no centralized location. Instead, currency trading is conducted electronically over-the-counter (OTC), which means transactions occur via a network of computers rather than on a centralized exchange.
While Forex trading can provide opportunities for profit, it also carries significant risks. It's crucial to understand the intricacies and potential risks before engaging in Forex trading. It's always advisable to seek professional financial advice before making any investment decisions.
How is Forex different from Stocks?
Forex and Stocks are two different arenas of the financial markets. Forex, or foreign exchange, involves the trading of currencies, while stock trading involves buying and selling shares of companies.
The most significant difference lies in their market operations. Forex is a market that operates round the clock, allowing trades at any time. In contrast, stock trading occurs during specific hours on business days and is centralized in stock exchanges.
Additionally, forex trading typically has higher liquidity and lower transaction costs compared to stock trading. However, both have their unique risks and rewards.
How is Forex different from Crypto?
Forex and Cryptocurrencies are two distinct markets. Forex, a well-established market, involves trading national currencies based on their relative values, influenced by economic indicators and geopolitical events.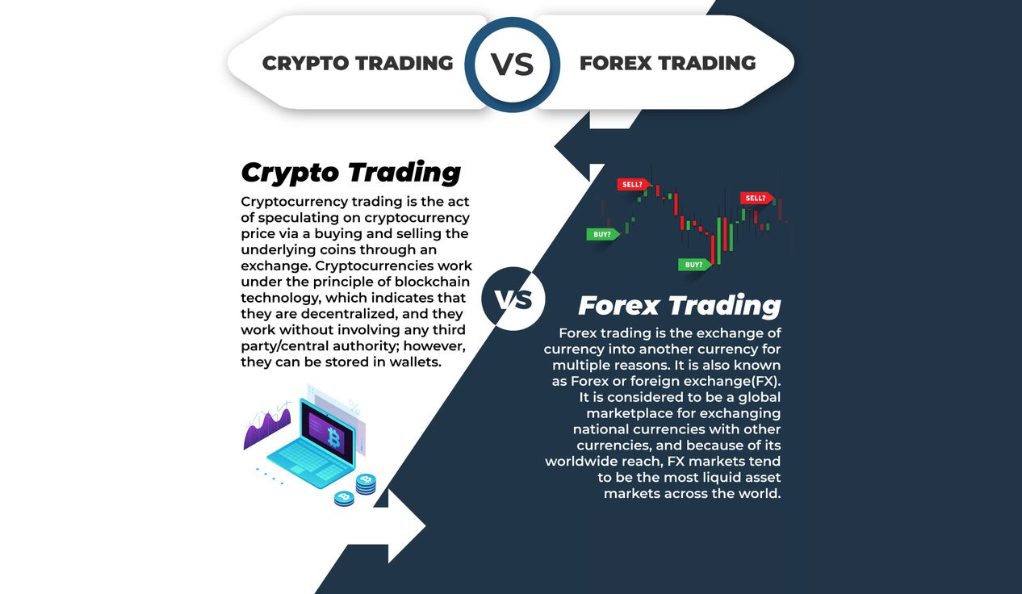 It operates 24/5 with centralized regulation. Cryptocurrencies, newer and volatile, involve trading digital currencies like Bitcoin or Ethereum. They operate 24/7 in a decentralized system with little to no regulatory oversight.
While both offer opportunities for traders, they carry different risk profiles, liquidity levels, and market dynamics. It's essential for investors to understand these differences before participating in either market.
Pros & Cons of Forex Trading
Pros
High profit potential
24-hour market availability
Low transaction costs
Diverse investment opportunities
Cons
High risk of losing money
Volatile market conditions on leveraged position
Complexity and need for knowledge/skills
What Forex brokers charge the lowest fees?
Pepperstone – Lowest market spread.
Eightcap – Charges $7.00 per 1.0 standard round lot
Oanda – Offers great trading platforms.
TD Ameritrade – Low trading fees
AvaTrade – Lowest fixed spread in the market currently.
Forex Trading Summary
Forex trading is an online marketplace that allows individuals, companies, and institutions to exchange one currency for another at floating rates. It is the world's largest and most liquid financial market, with daily trading volumes exceeding $5 trillion. Our article mentioned some of the best brokers with the lowest fees and discussed the advantages and risks of Forex trading.
Forex FAQ
What is Forex Trading?
Forex trading refers to the buying and selling of currencies in the foreign exchange market with the aim of making a profit. It's the most traded market in the world, with transactions amounting to trillions of dollars each day.
How do I start Forex Trading?
To start forex trading, you first need to choose a forex broker and open a trading account. The broker provides the trading platform that you'll use to execute your trades. You'll also need to learn about forex markets, develop a trading plan, and practice trading through a demo account before you start live trading.
What should I consider when choosing a Forex Broker?
When choosing a forex broker, consider factors like regulation (the broker should be regulated by a reputable financial authority), trading platform (it should be user-friendly and stable with useful features), transaction costs (look for competitive spreads and low commissions), and customer service (good support can be invaluable, especially for beginners).
Can I lose more money than I deposit in Forex Trading?
Yes, it is possible to lose more money than you deposited in your trading account. This typically happens when you use leverage to finance your trades. Leverage amplifies both profits and losses. Therefore, it's crucial to understand how leverage works and manage your risk appropriately.
Is Forex Trading risky?
Yes, forex trading involves significant risk. The forex market is highly volatile, and prices can change rapidly due to various factors like economic news, political events, and market sentiment. Therefore, it's essential to have a solid risk management strategy in place and only invest money you can afford to lose.
Risk Disclaimer
WeInvests is a financial portal-based research agency. We do our utmost best to offer reliable and unbiased information about crypto, finance, trading and stocks. However, we do not offer financial advice and users should always carry out their own research.
Read More