This content represents the writer's opinions and research and is not intended to be taken as financial advice. The information presented is general in nature and may not meet the specific needs of any individual or entity. It is not intended to be relied upon as a professional or financial decision-making tool.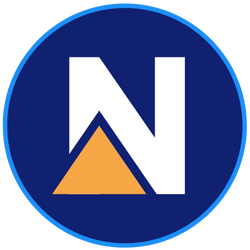 Newmont Corporation, headquartered in Denver, Colorado, was founded as early as 1916 in New York and its main focus is on exploring and producing gold. However, its activities also include the exploration of silver, lead, zinc, and copper.
The locations in which it operates are the United States, Canada, Mexico, Peru, Argentina, Dominican Republic, Australia, Chile, Suriname, and Ghana.
The company didn't always explore gold and other precious metals. Back when it was founded, it was a holding company that invested in oil, mineral, and other related companies.
It wasn't until 1929, the year of the great depression, that it was transformed into a mining company after it acquired California's Empire Star Mine. One decade forward and it was operating 12 gold mines.
In 1965, the company started mining at Carlin, Nevada. What's known as the "Carlin Unconformity" or the "Carlin Trend" is the biggest discovery of gold during the 20th century in North America.
Another notable achievement for the firm was during the 1980s when it successfully opposed 5 hostile takeovers that intended to liquidate Newmont's assets to increase shareholder value.
One of the takeover bids was made by T. Boone Pickens in 1987 ($6.3 billion bid) and Newmont responded by paying a special dividend of US$33 per share to all of the shareholders.
Fast forward to today, the company's proven and probable gold reserves were reported around 96 million ounces, as of December 31, 2022. Additionally, its land position is 61,500 square kilometers.
A Brief Outlook of Newmont
Newmont is one of those companies whose shares have been volatile over a long period with no apparent trend.
Consider that in the last 10 years (up to 3/3/2023), SPY (S&P 500 ETF Trust) had its price increased by 163.4% in total. Newmont's stock (NEM) increased by 12.67%. Needless to say, that has been underwhelming.
It seems that Newmont isn't a stock that you can just trade and hold. Your chances at great long-term returns look better if you just trade an index ETF like SPY.
However, depending on the valuation and prospects of a company, the possibility of realizing short-term returns demands a more thorough look at Newmont.
Newmont Fundamental Data
Newmont Stock Forecast 2023
Newmont (NEM) is expected by 21 Wall Street analysts to grow by 25.56% in the next 12 months, based on the median price target. The optimistic side is that it will grow by 57%, based on the highest price target. Last, the lowest price target suggests a 16.2% downside.
Overall, Wall Street is very optimistic about NEM. But we'll need to take a look at forecasts regarding earnings and sales too.
The earnings per share of Newmont were reported at $0.4 for the fourth quarter of 2022. The estimates for the 1st quarter of 2023 are between $0.18 to $0.69 per share with a consensus of $0.45 per share. This is more or less a neutral outlook.
Now, when it comes to sales the outlook is more bearish. The consensus estimate is $2.86 billion and the target range is $2.64 billion to $3.15 billion.
Newmont lost 23.9% of its market value in 2022. So, it's interesting to also examine some of its valuation multiples.
First, its trading price is 19.9 times its forward EPS. For context, Barrick Gold Corporation, a competitor of Newmont, trades at 20.6 times its forward EPS. And another competitor, Franco-Nevada Corporation, has a forward P/E ratio of 37.24. The market certainly doesn't value the company's earnings very high.
Additionally, Newmont's TTM P/B ratio is 1.8, while Barrick Gold and Franco-Nevada have a TTM P/B ratio of 1.26 and 4.13, respectively. Again, the market seems conservative with Newmont; however, based on this comparison, it ranks average regarding valuation.
Relative to its TTM sales, Newmont trades at 2.93 times. Barrick Gold and Franco-Nevada trade at 2.63 and 19.52 times, respectively. Same thing, Newmont looks more or less fairly valued compared to Barrick Gold, but deeply undervalued compared to Franco-Nevada.
However, a more thorough look into Franco-Nevada's profitability explains the premium the market is more willing to place on it. Its Gross Profit Margin (TTM) is reported as 86.58%. Newmont's margin is 37.99%. Franco-Nevada's net income margin for the last 12 months was 57.28%. Newmont's was -3.60%.
It's safe to say that Newmont is not undervalued. For this reason, the forecasts provided by Wall Street analysts seem optimistic and there's a high risk they won't be realized.
Newmont Corporation in 2022
Let us now take a look at the price performance of Newmont in 2022:
As you can see, NEM has lost about 20% of its market value in the course of the last year. It started the year strong, increasing by about 40% in just 3 months. But then the trend changed and remained downward for the rest of the year, realizing a drawdown of approximately 55%.
No doubt, the stock is very volatile. Below, they will list some of the most significant events for the company during the year that appear to be correlated to the previous year's price behavior:
Feb. 24, 2022: The company released its financial results for the fourth quarter of 2021. It beat EPS estimates by $0.01 and sales estimates by $10 million. After the results were released, the stock's price increased by 15.86% up until March 7, 2022.

Mar. 17, 2022: Both the Yukon provincial government and the Canadian federal government approved the company's Coffee Gold project which involves the extraction of 9 million metric tons of ore per year. Since the announcement and up until April 18, 2022, the stock's price increased by 16.15%.

Apr. 19, 2022: After increasing talk regarding the Federal Reserve hiking the interest rates higher, gold miners' stock prices started decreasing. Up until April 26, 2022, the company's stock price decreased by 16.02%.

Jul. 22, 2022: The company a quarterly dividend which was in line with the previous payment; $0.55 per share. The next trading day, the stock's price fell by almost 12%.

Sep. 06, 2022: UBS upgraded NEM from Neutral to Trade and cut its price target to $50 from $78. It stated that the stock represented "a deep value opportunity with a very attractive dividend yield." NEM increased by almost 7% during the following 6 days.

Nov. 01, 2022: Newmont released its quarterly results for the third quarter, missing EPS estimates by $0.07 and revenue estimates by $250 million. The stock's price fell by more than 6% in the following two days.
Conclusion
Newmont Corporation is surely an interesting company with an operating history of more than a century long. More so, it's the biggest gold miner in the United States.
However, its past price performance shows the stock is very volatile. Worse, there is no clear trend, which can make it unattractive to long-term investors.
At the same time, even if you were to buy and sell in the short term based on its fundamentals, it doesn't seem undervalued right now. They could say that it's actually fairly valued because of its unprofitability right now.
Nonetheless, Wall Street analysts are bullish on the stock right now, while EPS estimates are neutral and revenue estimates are bearish.
Regardless, it's best if you do your own due diligence before you invest in this stock. This article was only supposed to give you an overview of the stock's forecast, valuation, and some events that may provide clues regarding the behavior of its market price.
FAQs
Who owns Newmont Corp?
Both the public and institutional investors own the stock of Newmont Corp. Institutional investors own 81.92% of the company with The Vanguard Group owning an 8.29% stake, BlackRock Fund Advisors a 6.33% one, and SSgA Funds Management holding 5.08% of the shares.
What does Newmont Corporation do?
Newmont Corporation is the largest gold miner in the U.S. and also has mining operations in South America, Australia, and Africa.
Does Newmont only mine gold?
No, Newmont also mines for other precious metals like copper and silver, as well as minerals.
Risk Disclaimer
WeInvests is a financial portal-based research agency. We do our utmost best to offer reliable and unbiased information about crypto, finance, trading and stocks. However, we do not offer financial advice and users should always carry out their own research.
Read More