This content represents the writer's opinions and research and is not intended to be taken as financial advice. The information presented is general in nature and may not meet the specific needs of any individual or entity. It is not intended to be relied upon as a professional or financial decision-making tool.
When it comes to trading cryptocurrencies, having a reliable broker is crucial. In this article, we delve into the top crypto brokers of 2023. Our analysis focuses on essential factors that can make or break a trading platform, including market availability, fees, trading platforms, payment options, and regulatory compliance. Whether you're a seasoned trader or just starting, finding the right crypto broker is essential for a smooth and successful trading experience.
Top Crypto Trading Platforms 2023
If you're looking for a reliable and secure platform to trade cryptocurrencies, there are many excellent choices available. We've listed and reviewed the top-rated crypto trading platforms below to help you decide which one best suits your needs.
eToro – Overall Best Crypto Broker Platform
Robinhood – Best Broker for Interacting with an Active Crypto Community
Avatrade – Easiest Platform for Crypto Trading
OANDA – Best Broker for Various Levels of Crypto Trading Experience
Plus500 – Best Broker to Trade Crypto Indices
1. eToro – Overall Best Crypto Broker Platform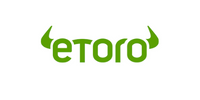 0% commission
CopyTrader™ Systems
More than 60 Crypto
Founded in 2007, eToro has firmly established itself as a leading player in the financial trading sector. With a vision to open up global markets for everyone to trade and invest in a simple and transparent way, the platform has garnered a significant user base worldwide.
eToro has carved its niche as the top broker for cryptocurrency trading. The platform offers an extensive range of cryptocurrencies, from major coins like Bitcoin and Ethereum to various alt-coins. They are continuously expanding their portfolio, ensuring that their users have access to the most exciting opportunities in the crypto market.
What sets eToro apart is its innovative tools and features. Its pioneering social trading feature allows users to follow and copy the trades of successful investors. This, coupled with an intuitive, user-friendly platform, makes it easy for both seasoned and novice traders to navigate the volatile crypto market.
When compared to other brokers, eToro's competitive edge becomes clear. Their low fees, excellent customer support, and comprehensive educational resources give them an upper hand. For those new to crypto trading, eToro provides a wealth of information to help users understand and navigate the market.
Safety and security are paramount in the world of digital currency, and eToro does not fall short in this aspect. The platform uses industry-leading security protocols to ensure the safety of user funds and personal information.
Pros
CFD instruments enable access to the forex market for all users
The platform features intuitive desktop and mobile interfaces
One of the best copy trading systems in the sector
Up to $100K of virtual funds are available for practice portfolio simulation
Cons
US clients may not have access to certain features such as crypto and FX trading
Only one type of account is provided to retail traders
Only one base currency (US Dollar) is available for accounts
2. Robinhood – Best Broker for Interacting with an Active Crypto Community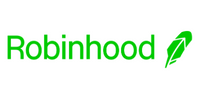 User-friendly platforms
Low commissions and fees
Automated trading possibility
Robinhood, a California-based financial technology company, was founded in 2013 by Vladimir Tenev and Baiju Bhatt. Initially, it made a name for itself by offering free stock and equity trading, disrupting the traditional brokerage industry. However, it wasn't long before Robinhood evolved into a prominent broker for cryptocurrency.
One of Robinhood's key strengths that appeal to the active crypto community is its robust trade engine. It's designed to handle a high volume of transactions, making it ideal for the rapid buying and selling that characterizes cryptocurrency trading.
Furthermore, Robinhood continues to uphold its commitment to low-cost trading, offering commission-free crypto trades. This advantage, coupled with an intuitive and user-friendly interface, makes Robinhood an attractive platform for both novice and seasoned crypto investors.
Moreover, Robinhood's accessibility and flexibility have contributed to its popularity. The platform allows users to buy and sell cryptocurrencies alongside stocks, providing a comprehensive investment experience.
Also, Robinhood places a strong emphasis on security. Its protocols protect users' assets, including cryptocurrencies, fostering confidence among its users.
Lastly, Robinhood's dedication to innovation and technological advancement has cemented its position within the crypto community. By continually improving and adapting to the dynamic landscape of cryptocurrency, Robinhood has demonstrated its commitment to providing a reliable and forward-thinking platform for crypto trading.
Pros
A platform designed for beginner traders
A vibrant community providing a social dimension to trading
No minimum balance requirement for accounts
US stocks can be traded without fees
Cons
The selection of assets is somewhat limited
Mainly accessible in the US
Customer service has reportedly been lacking
3. Avatrade – Easiest Platform for Crypto Trading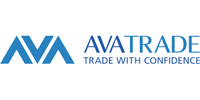 Convenience: Trade anywhere, anytime.
Lower fees: Save money on trades.
More control: Monitor and trade in real-time.
AvaTrade is a global online trading platform known for its extensive selection of trading platforms and tools that cater to both beginner and experienced traders.
Avatrade offers a diverse range of intuitive and user-friendly platforms, including WebTrader, AvatradeGo, MetaTrader 4 (MT4), MetaTrader 5 (MT5), and AvaOptions. They also support third-party copy trading platforms.
Avatrade provides advanced auto trading systems, such as ZuluTrade, which converts the recommendations of experienced traders and automatically executes the trades.
On Avatrade's MetaTrader 4 platform, traders can open or close trade positions in the market with a single click, making the trading process faster and more efficient.
Moreover, you can trade Forex, Stocks, Commodities, Cryptos, and Stock Market Indices on Avatrade's award-winning platforms.
Avatrade is highly trusted and regulated by multiple tier-1 regulators, ensuring a secure trading environment.
In terms of educational resources, AvaTrade provides a wealth of material to help you master the art of trading. This includes trading tutorials for beginners.
Last but not least, the minimum deposit at Avatrade is $100, making it accessible for traders with various budget levels.
Pros
Free deposits and withdrawals
Multiple trading platforms available
Responsive and multilingual customer service
Quick account setup process
Cons
Lengthy withdrawal procedure compared to other brokers
Limited charting capabilities
Inactivity fees may apply
4. OANDA – Best Broker for Various Levels of Crypto Trading Experience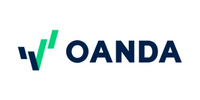 One of the online brokerage pioneers
International presence
Regulated worldwide
OANDA is a well-established broker that offers trading services for various financial instruments, including cryptocurrencies. As per the search results, OANDA clients can trade spot cryptocurrencies through their mobile platform. However, it's important to note that this service may not be available in all regions.
OANDA provides the opportunity to trade CFDs on various cryptocurrencies such as Bitcoin, Bitcoin Cash, Ether, and Litecoin. These cryptos are traded as pairs with the US Dollar. Additionally, they also offer CFD trading in other cryptocurrencies like Binance Coin, Cardano, Chainlink, Dogecoin, Polkadot, EOS, and Stellar on their MetaTrader platform.
Their proprietary trading platform, OANDA Trade, is award-winning and allows for real-time rates for all the major FX pairs, and up to 25 years' historical exchange rates across 38,000 forex pairs.
OANDA seems to be a reliable platform for cryptocurrency trading, albeit via CFDs. It offers a variety of cryptocurrencies to trade and supports popular platforms like MetaTrader for trading.
As always, potential users should do their research and consider their financial goals and risk tolerance before starting to trade cryptocurrencies or any other financial instrument.
Pros
Suitable for traders of all levels
Advanced research tools with high-quality content
The OANDA Trade mobile app has a great selection of features
No minimum deposit requirement
Cons
Limited product offering
The Web Trader is not user-friendly
Customer service is not available 24/7
5. Plus500 – Best Broker to Trade Crypto Indices
Maximum leverage of up to 1:30
CFDs Only
Crypto leverage of up to 1:2
Plus500 is regulated by several top-tier authorities, including the UK's Financial Conduct Authority (FCA) and the Australian Securities and Investments Commission (ASIC). This ensures that the broker adheres to stringent regulatory standards, offering a reliable and secure trading environment.
Furthermore, Plus500 employs advanced encryption technology to safeguard users' personal and financial information. Traders can rest assured that their data and funds are protected at all times.
Plus500 offers an intuitive trading platform that is easy to navigate, even for beginners. The platform provides real-time quotes and various charting tools to assist traders in making informed decisions. Furthermore, Plus500's mobile application, which is available for both iOS and Android devices, allows traders to manage their investments anytime, anywhere.
Plus500 offers highly competitive spreads on crypto indices, making it a cost-effective choice for trading. Additionally, the platform does not charge any commissions on trades, further enhancing its cost-effectiveness.
Plus500 provides numerous educational resources, including articles, video tutorials, and webinars, to help traders understand the dynamics of crypto indices trading. These resources are designed to empower traders with the knowledge they need to navigate the crypto market confidently.
Plus500 allows you to trade both cryptocurrencies and crypto indices, making it an appealing option for traders of all experience levels.
Pros
Possibility to trade crypto indices
Quick and easy process to open a demo account
Convenient Web Trader and app
No commissions or fees for deposits/withdrawals
Cons
Research tools could be improved to increase usability
Accounts may incur inactivity fees after a certain period of time
No integration with third-parties tools
How we test our brokers
At Weinvests.com, we are committed to providing our clients with the most reliable and trustworthy brokers in the market. Our evaluation process is comprehensive and comprehensive, beginning with in-depth research into each broker's services, fees, regulatory compliance, and customer service.
We also conduct tests on the brokers' platforms to gauge their usability, functionality, and reliability. We then review customer reviews and feedback to get a better picture of user satisfaction. Ultimately, we rank the brokers based on our criteria for excellence to ensure only top-notch services are included in our listings. Our method ensures fairness and transparency in our rankings. ​​​​ ​​​​ ​​​​ ​​​​ ​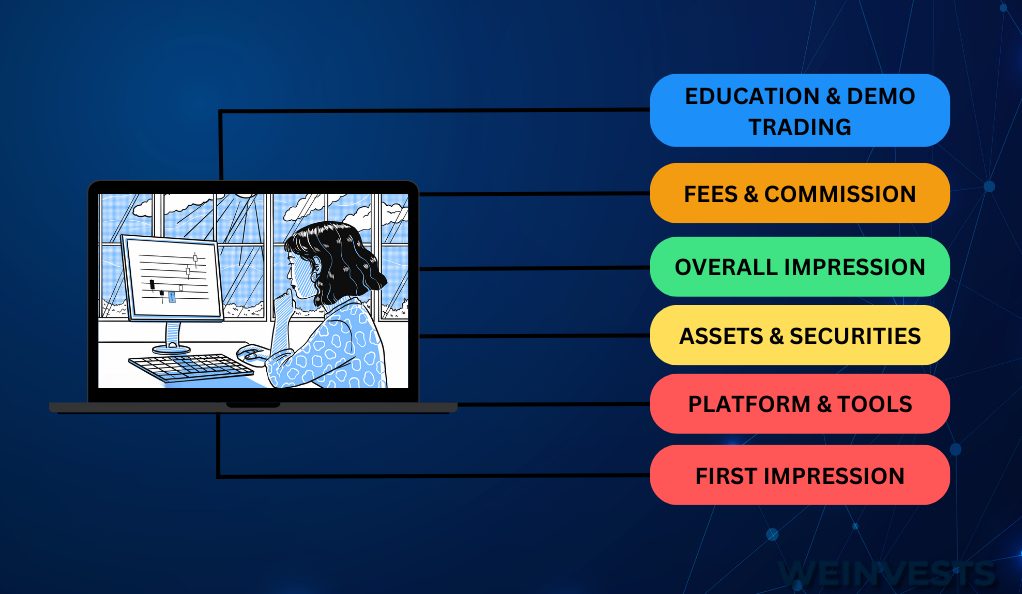 What is Crypto Trading?
Crypto trading, or cryptocurrency trading, refers to the exchange of one form of digital currency for another or for fiat currencies, such as the U.S. dollar or Euro. Cryptocurrencies are decentralized digital assets that leverage blockchain technology for secure transactions and control the creation of new units.
In crypto trading, traders aim to profit from the highly volatile nature of cryptocurrencies. This volatility can result in significant price swings within short time frames, providing opportunities for high returns, albeit with high risk.
There are two primary forms of crypto trading: spot trading and derivatives trading. Spot trading involves the actual buying or selling of a cryptocurrency, while derivatives trading involves contracts that derive their value from the performance of an underlying cryptocurrency.
Crypto trading occurs on various platforms, including cryptocurrency exchanges, brokers, and peer-to-peer networks. These platforms match buyers and sellers and often provide tools like charts and algorithmic trading software to aid traders in decision-making.
While crypto trading can be profitable, it's worth noting that it also carries substantial risk due to the inherent volatility of cryptocurrencies. Therefore, thorough research and understanding of the digital currency market is essential before engaging in crypto trading.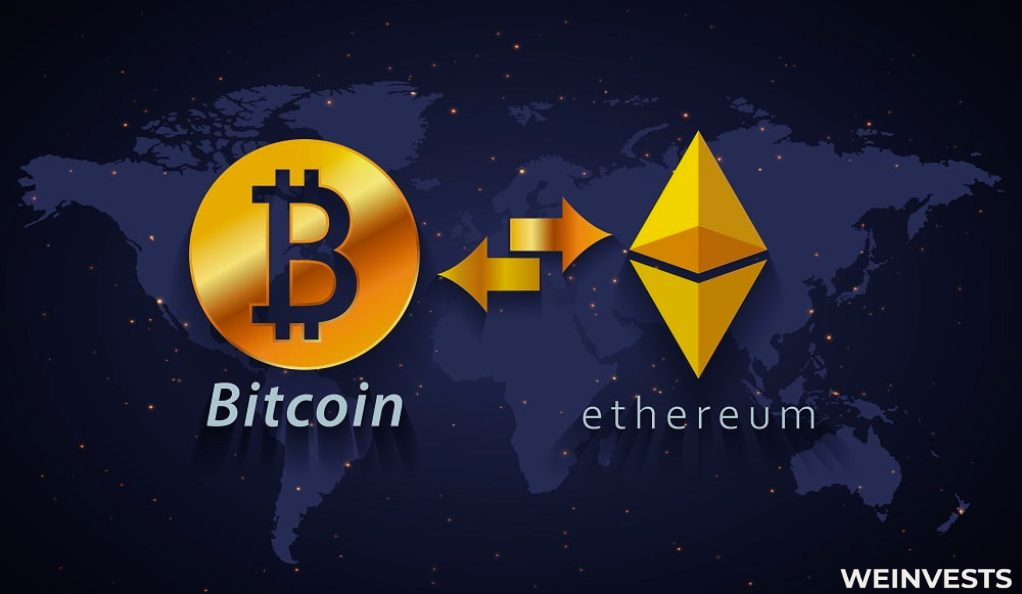 How are Cryptocurrencies different from Stocks?
Cryptocurrencies and stocks represent different asset classes. Stocks are shares of ownership in a company, and they provide dividends and voting rights. Their value is tied to the company's performance and the economy.
Cryptocurrencies, on the other hand, are digital or virtual currencies that use cryptography for security. They are typically decentralized and operate on a technology called blockchain.
The value of cryptocurrencies is not directly tied to the economic performance of any particular country or company. It's important to note that while both assets have the potential for high returns, they also carry different risk profiles.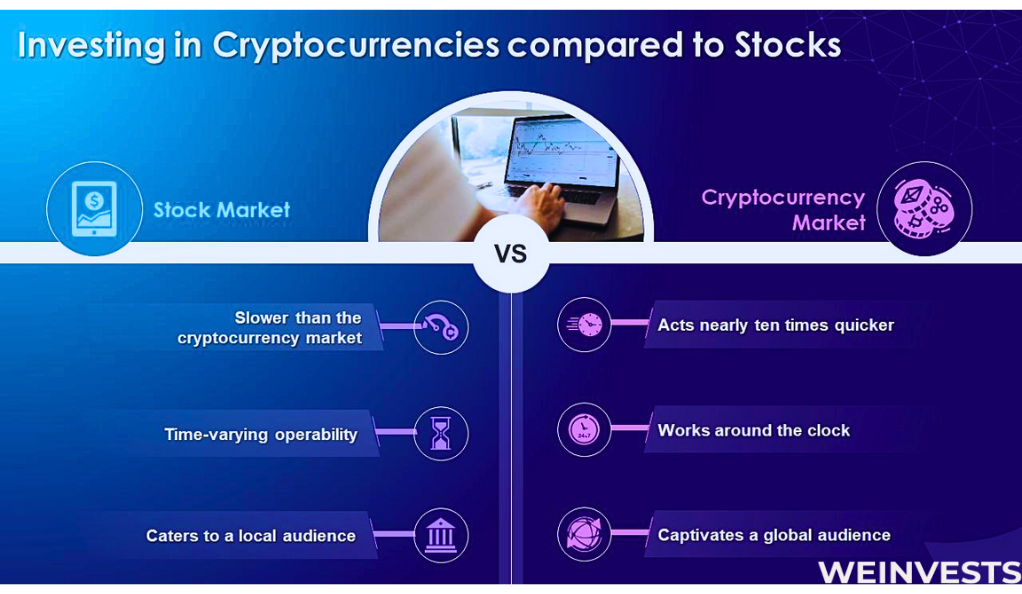 How are Cryptocurrencies different from Commodities?
Cryptocurrencies and commodities are also two distinct asset classes. Commodities, such as gold or oil, have intrinsic value and physical presence. They serve practical purposes in industries, and their prices are influenced by supply-and-demand dynamics.
Cryptocurrencies exclusively consist of digital assets. Their value depends largely on the trust and consensus of the network participants. They are decentralized and not controlled by any government or entity.
While commodities are often used as a hedge against inflation or economic downturns, cryptocurrencies' role in portfolio diversification is still a topic of debate due to their high volatility.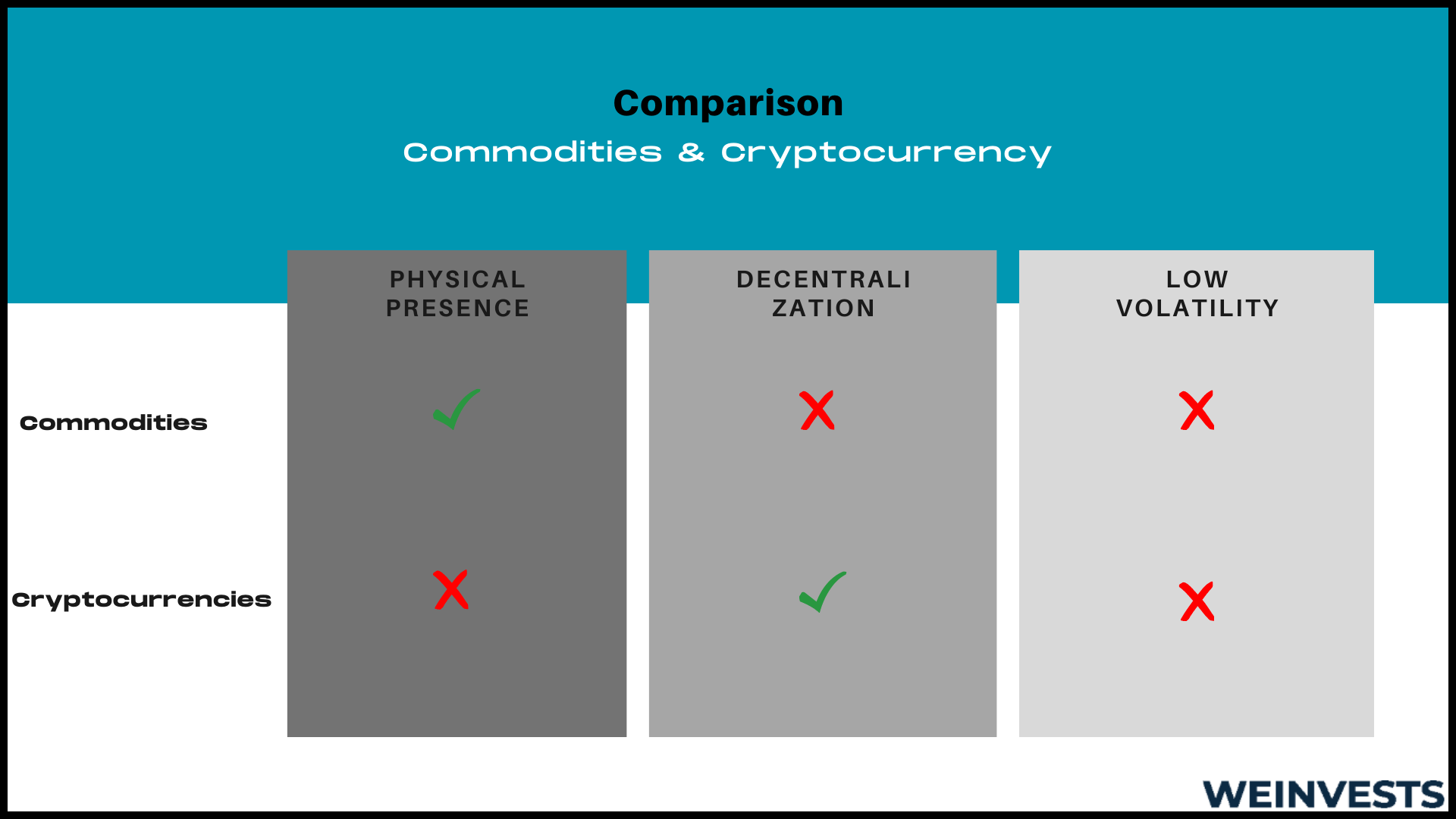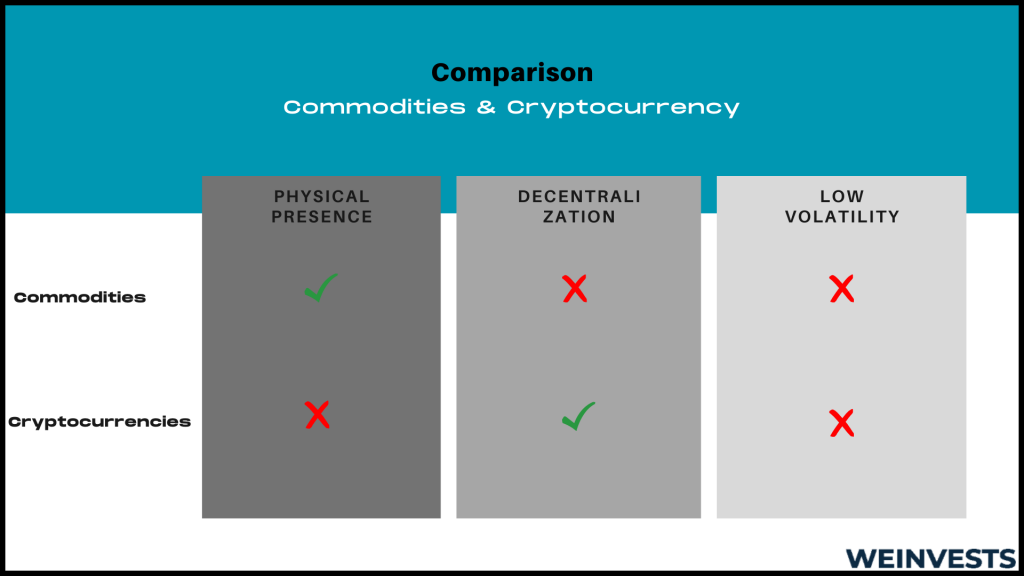 Pros & Cons of Crypto Trading
Pros
High potential for profit
Multiple ways to purchase (digital tokens or derivatives)
Diversification opportunities
Decentralized and transparent transactions
Cons
Volatility and market uncertainty
Security risks and potential for scams
Regulatory concerns and lack of legal protection
What Crypto brokers charge the lowest fees?
Robinhood: Commission-free trading, additional trading costs possible.
Skilling: Low-fee crypto CFD trading.
Interactive Brokers: Low commissions, no spreads, markups, or custody fees.
Capital.com: Extensive low-cost crypto CFD selection.
Webull: Affordable platform for crypto trading.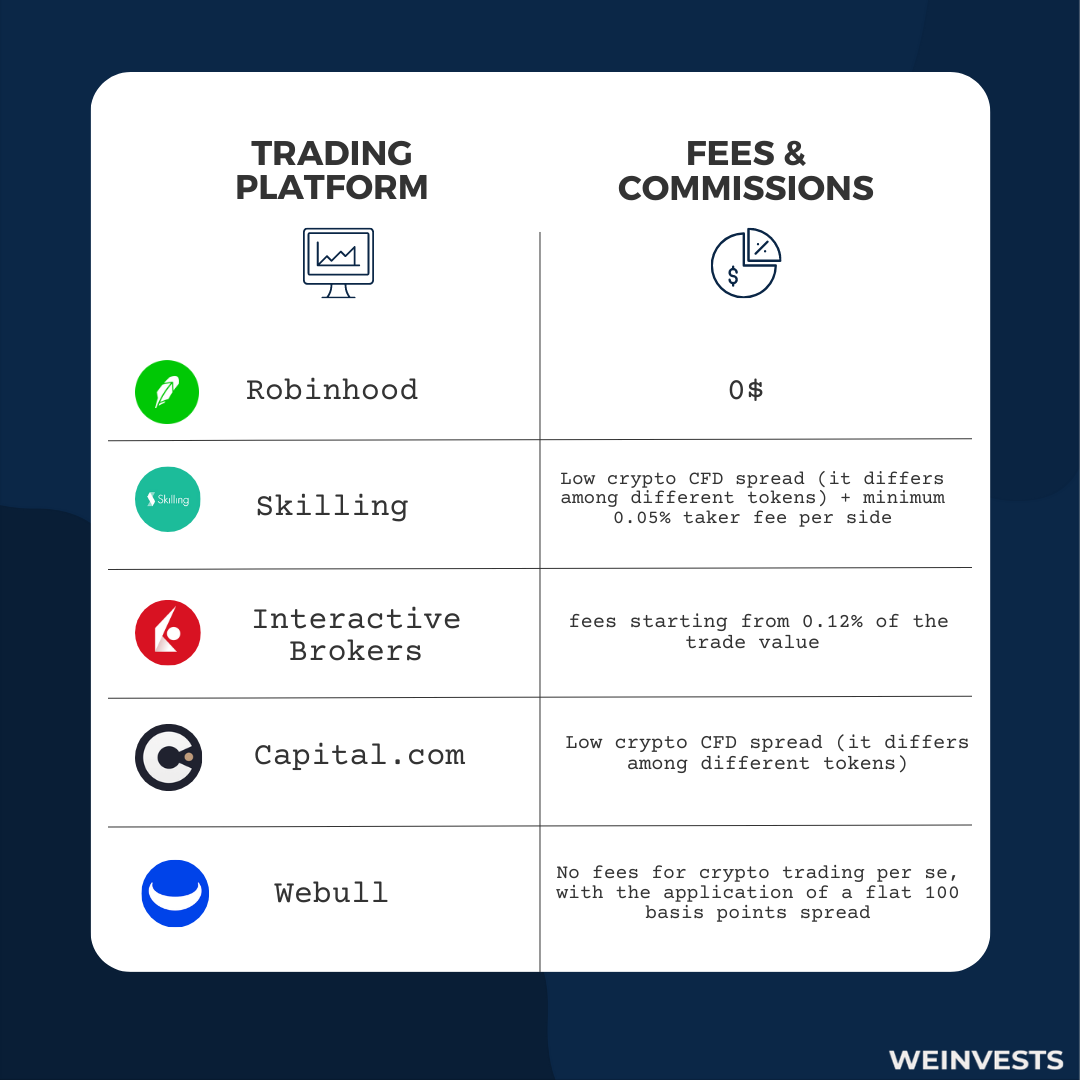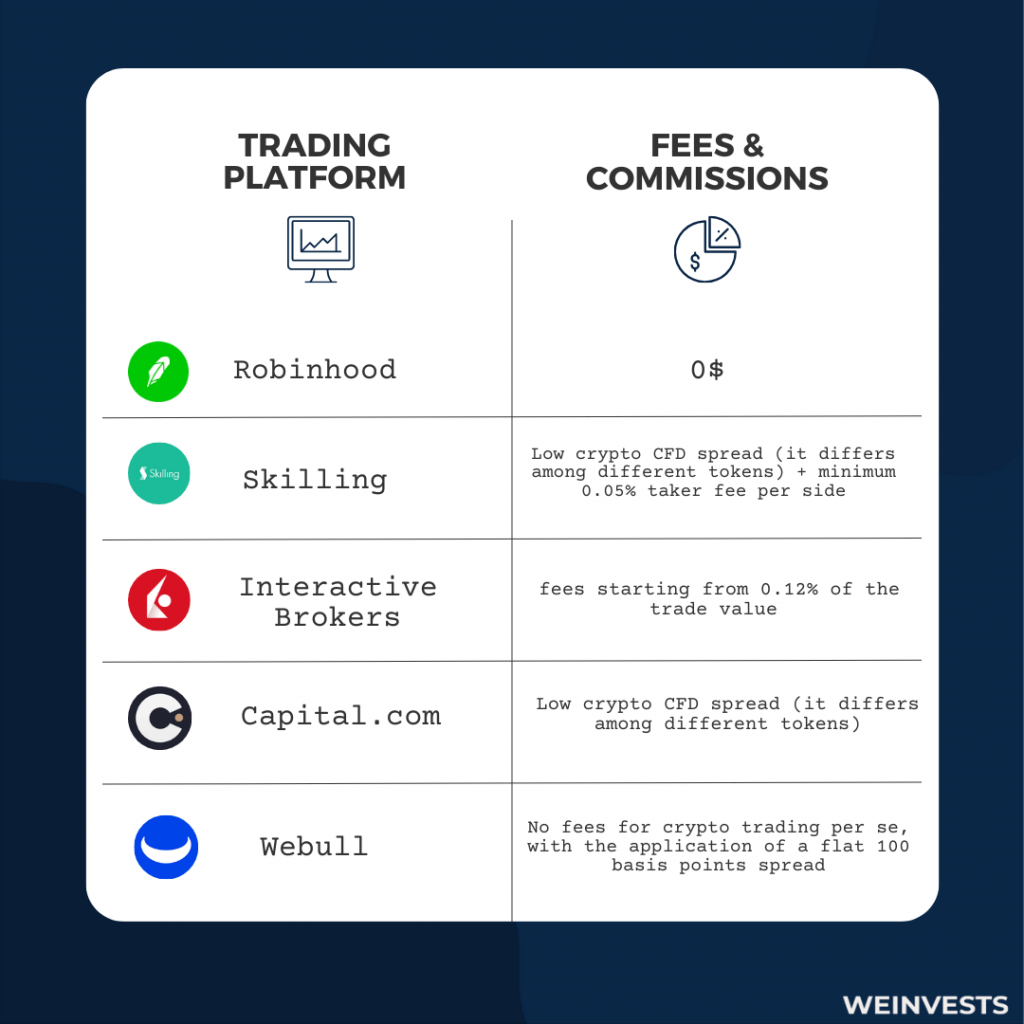 Best Crypto Brokers Summary
Cryptocurrency trading is becoming increasingly popular as a way to gain exposure to the digital asset market. The platforms mentioned in this article provide a convenient and cost-effective way to trade crypto indices and assets. They are also known for their educational resources, which help traders understand the dynamics of the market.
Crypto Trading FAQ
How to start trading cryptocurrencies as a beginner?
Understand what crypto trading is, learn why people like to trade cryptos, pick a cryptocurrency to trade, and open a CFD trading account. In general, it is important to do research on the digital asset you are considering trading and not invest more than you can afford to lose. Moreover, it is wise to diversify your portfolio and not put all of your eggs in one basket.
Can you make $100 a day trading crypto?
There are specific trading strategies that can potentially generate $100 a day in profits. However, these strategies typically require a high initial investment and are intended for spot trading. Volatility, market uncertainty, and security risks must be taken into account when trading cryptocurrencies.
Is it possible to trade cryptocurrency without leverage?
Yes, it is possible to trade cryptocurrency without leverage. This involves buying and selling cryptos directly. However, trading with leverage allows you to gain greater exposure to the market, potentially leading to higher returns. Consider the risks of leverage trading before deciding which approach is best for you. Furthermore, keep in mind that crypto trading carries a high degree of risk, as the market is highly volatile.
What do I need to consider when choosing a crypto broker?
Make sure your chosen broker is regulated and compliant with industry standards. Additionally, you should look into the fees charged by the broker as well as any other costs associated with trading (e.g., spreads or rollover fees). Lastly, consider the platform's available features and tools to ensure they suit your trading style.
Can you day trade cryptocurrency?
Yes, it is possible to day trade cryptocurrencies. However, you should be aware of the risks associated with this type of trading and do your research thoroughly before getting started. Do not forget to consider the fees and commissions charged by the broker. In this case, it is essential to choose a respected provider with competitive fees.
Risk Disclaimer
WeInvests is a financial portal-based research agency. We do our utmost best to offer reliable and unbiased information about crypto, finance, trading and stocks. However, we do not offer financial advice and users should always carry out their own research.
Read More