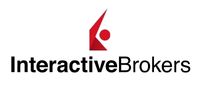 Extensive research and analysis tools
Strong security features
Excellent customer support
Pros
Low commissions and fees
Advanced trading platform with many features and customization options
Wide range of investment products available
Cons
Platform can be complex and difficult to use for beginners
Minimum funding requirements may be higher than other brokers
Some advanced features may require additional fees or subscriptions
Interactive Brokers Highlights

| | |
| --- | --- |
| 📈 Demo Account | Free demo account with $1,000,000 virtual funds to practice trading |
| 💸 Leverage | Up to 4:1 intraday and 2:1 overnight leverage on marginable stocks |
| 📊 Available assets | Stocks, options, futures, forex, bonds, ETFs, mutual funds, metals, and more |
| 💵 Deposit Methods | Bank transfer, wire transfer, check deposit, and account transfer |
| 🗠 Minimum Trade On Stocks | No minimum trade size or amount |
| 💰 Min Deposit | No minimum deposit to open an account; $2,000 minimum deposit to trade on margin |
| ⚖ Regulation | Regulated by FINRA and SIPC in the US; FCA in the UK; ASIC in Australia; IIROC in Canada; MAS in Singapore; FSA in Japan; FSCA in South Africa; DFSA in Dubai; and BVI FSC in British Virgin Islands |
| 🌐 Countries | Over 200 countries and regions |
We live in an age when the speedy pace of technological development in all areas of life is the "new normal". Constant innovations in improving our personal devices and the creation of enhanced financial technologies (FinTech) are integral parts of that change. The area of financial service provision is one of the forerunners of this transformation, enabling an average user to gain access to financial markets.
Particularly, during the last two decades, brokerage firms have been heavily investing in moving online with a clear aim to increase the levels of their client outreach. With the help of new technologies, a large number of PC programs and mobile apps emerged offering online brokerage platforms to interested users. However, the question that is more actual than ever is – which ones are to be trusted, and worth to be used given the tools offered and the costs involved.
Focusing on one of such platforms in this article, namely – the Interactive Brokers (IBKR), we will try to address the most important aspects.
So, what is IBKR? It is a multinational brokerage firm, operating one of the largest electronic trading platforms by the number of daily trades. You may trade:
Stocks;
Bonds;
Futures;
Options;
Forex;
Funds.
All that is from a single integrated online account with IBKR. It also enables trading a limited number of commodities and crypto through its partner platforms.
Who is IBKR? The original company was incorporated in New York back in 1977, as a market-maker. Currently, it serves nearly 2 million clients worldwide with around USD 400 billion of customer equity.
Is Interactive Brokers a Good Option for You?
Anyone's first question could be: Well, can I trust IBKR? Our brief answer is – yes. However, let's elaborate further, focusing on important points to focus on before opening an account with them.
With 45 years of history since its establishment, the company pioneered online brokerage functions in 1993, first in the US, then also internationally. Nowadays, its platform is among one of the most widely used – from complete beginners to seasoned trading professionals. Its interface combines the simplicity of user experiences with the integration of sophisticated analytical and trading tools you may wish to have at hand.
Meanwhile, the Interactive Brokers Group's affiliated companies are registered worldwide, enabling its services for qualifying users from any corner of the planet. Moreover, it was awarded the title of "Best International Online Broker of the Year" by BrokerChooser in many countries in Europe and Asia last year.


All in all, IBKR's low-commission, high-efficiency, and broad product range policy are attracting more and more clients every year. Thus, it's one of the leading and growing platforms one may choose from the currently available options.
Is Interactive Brokers Regulated?
Dealing with regulated vs unregulated online brokerages has a clear advantage – part of the risks related to possible capital loss are filtered out. The regulated brokers like IBKR, have to comply with an array of legal acts and policy rules, set forth by national banks and government agencies of the respective jurisdiction.
As a global financial service provider Interactive Brokers is officially registered and regulated in multiple countries, subject to control and supervision by financial authorities of:
in the Americas – the USA and Canada;
in Europe – the UK, Ireland, Switzerland, and Hungary;
in Asia-Pacific – India, China, Japan, Singapore, and Australia.
With such prudential regulations, the broadest geographical presence with a large number of offices, and over 2800 employees worldwide, one may be confident of its transparency and financial stability going forward.
Who is IBKR Recommended for?
Generally speaking, most of the functions and features of online brokerage platforms are comparable, however, all of those have certain advantages or disadvantages, given their focus on a certain product or clientele niches, and other factors. Some brokers offer an easier service for beginners, with a simplified interface and basic tools, while others on contrary are coming up with an advanced package with integrated solutions for more experienced and professional users.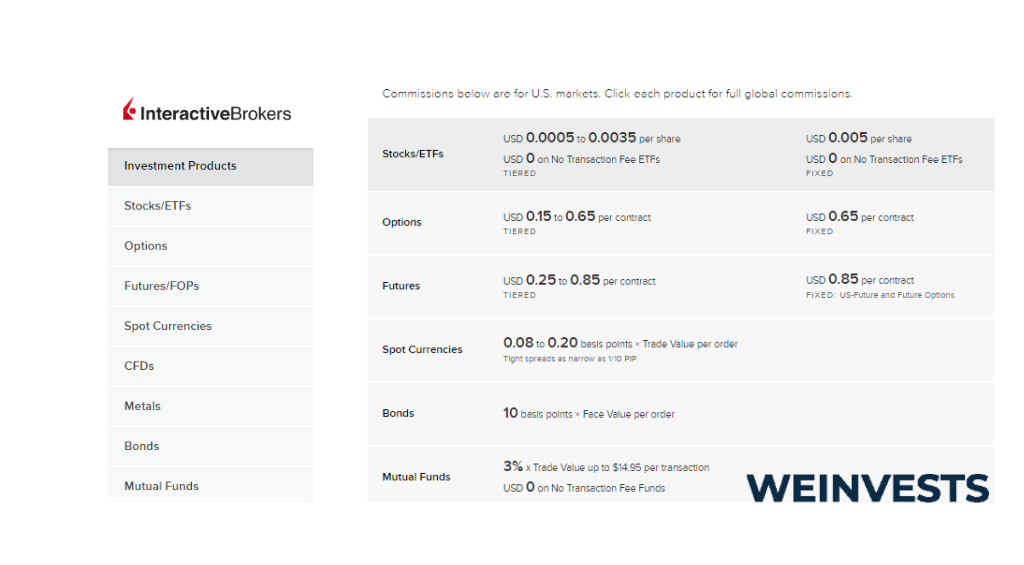 In fact, Interactive Brokers successfully combines both client segments, offering its users the widest product range with one of the lowest trading and borrowing costs at the same time. Compared to its IBKR Pro version, its new simplified solution, IBKR Lite is fully commission-free for stock and ETF trades. Hence this platform is equally suitable for beginners, intermediates, and professionals, who aim to gain access to the complete toolkit and spectrum of instruments available in international financial markets while keeping the related costs under control.
IBKR Trading Experience
Similar to many other online platforms, Interactive Brokers is available for both – PCs and mobile devices. The IB Trader Workstation which can only be used from a desktop computer is designed for expert traders handling multiple and different types of trades frequently. IBKR Mobile is much more simplified containing the key features for intuitive use by anyone.
Let's take a look at the fee structure, which is equally important for all potential clients before they'd sign up for an account. For easier understanding, it's better to go in steps, addressing each cost category separately.
Commissions and Fees
As already mentioned, IBKR pursues a low-commission policy, so it applies no account maintenance or inactivity fees for both – Lite and Pro versions. The major share of the client's costs is related to asset-based annual management fees in the range from 0.08% to 0.75% on investments. The size of the actual commission depends on portfolio volume and the duration of its holding period, whereas the applicable charge is calculated daily and paid monthly.
IBKR clients pay very low commissions for trading US-listed stocks and ETFs. For example, fixed per-share pricing between USD 0.0005 and USD 0.005 apply, depending on trading volume. Meanwhile, a minimum fee of USD 1 and a maximum of 1% of the traded value applies, which includes all exchange and regulatory fees.
In Europe, the pricing structure was recently simplified aiming to provide more transparency for the clients before initiating their trades. The new fee is EUR 3 (GBP 3 for the UK) per trade for usual trade sizes, while for larger trades exceeding EUR 6000, there are reductions.
CFD Commissions
These range from 0.05% and upwards on all share CFDs, whereas lower rates apply for more active traders. Overnight financing fees start at a benchmark +/-1.5%, with lower spreads available for larger balances.
Commissions for Other Assets
When trading options and futures, the flat fee is respectively USD 0.65 and USD 0.85 per contract for Lite and Pro users, while the tiered rate plan may be better for large volume traders, as there are various deductions.
Additional charges for the above-mentioned products, as well as crypto trades, may also be applicable depending on your country of residence and the type of assets you wish to acquire. Such costs are typically linked to the transaction size, so it is always worth conducting your research to identify all related expenses applicable to your particular case.
Online Fees
Interactive Brokers and its affiliated regional entities offering online brokerage services around the globe apply no charges for funding client accounts, withdrawals, or uninvested cash balances.
Non-Trading Fees
International transfers for funding our withdrawing money from your account may incur fees which are mainly charged by processing banks. IBKR or any other broker may also apply fees, in case you aim to transfer money between your brokerage accounts. Targeting professional and institutional clients, the Pro version – the platform's premium service applies various fees on enhanced features like access to market data, tiered trades, etc.
How to open an account with Interactive Brokers?
Below is a step-by-step guide for opening an IBKR account.
Step 1: Download the mobile app or visit their website. Then click on "Sign Up" and provide your email address and password. Additional personal information will also be required.
Step 2: Q&A defining your trading experience, investment goals, level of risk tolerance, types and frequency of trading, etc.
Step 3: Linking a bank account or card to your IBKR account for enabling money transfers to fund your trading activity.
Step 4: Upon successful completion of the background checks, you are ready to kick-start your investing journey.
Interactive Brokers Education
IBKR offers rich research and educational materials through its multi-channel sources on social media. Those include, however, are not limited to videos, posts, interactive guiding tools, articles, etc. for assisting their new, as well as more seasoned users through their trading experiences.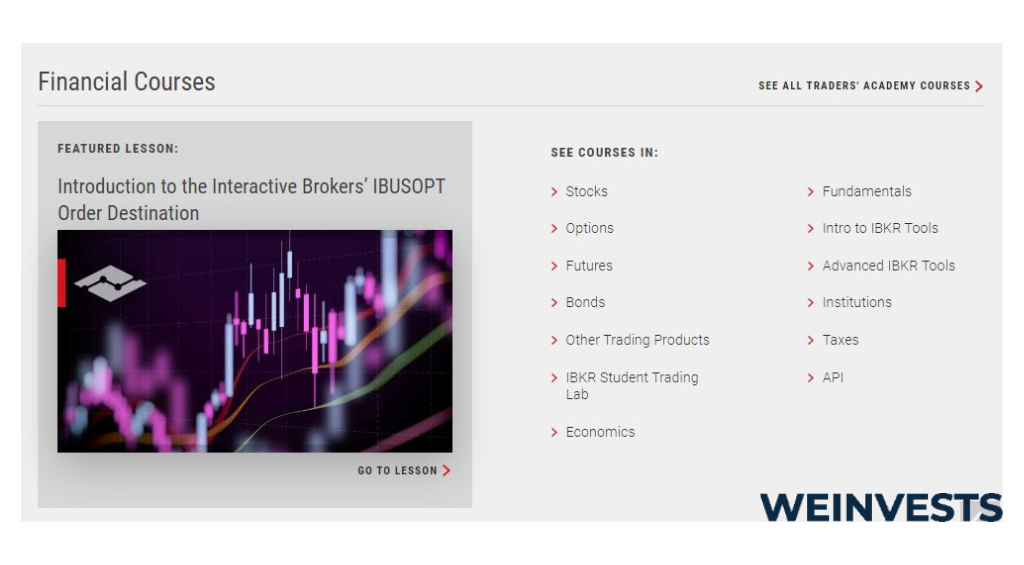 Youtube – Interactive Brokers places many educational and informative videos on its YouTube channel. They also regularly release company updates and other news about their future projects.
Forum – dedicated to connecting their clients for the exchange of user experiences and a source of improvement for the company itself, the IBKR forum is a lively circle for knowledge-sharing and cross-learning.
Customer Support
For most investors, getting fast and high-quality assistance is of crucial importance. The IBKR's call-center hours are 9:00 to 17:00, Monday to Friday, whereas alternative options of chatting and sending request forms are also available. Based on user feedback on various forums, the customer support team is quite helpful most of the time. Indeed, as with many other platforms, you also hear complaints about the slow processing of requests or similar issues.
Conclusion
Interactive Brokers Group is a leading US-based online brokerage company offering its individual and institutional clients worldwide trading opportunities for nearly all asset classes. It's a well-established and highly professional brokerage platform with one of the lowest trading and borrowing costs among its competitors.
IBKR has two user versions – Lite and Pro, respectively for basic and professional use through its App (for desktop and mobile devices) or web-based interface. This platform is suitable for all – beginners, intermediate and expert traders, as it incorporates all necessary tools and features matching any investor's expectations.
Given the described no or low commission rates, as well as having analyzed the forum discussions concerning the positive trading experience and customer support expressed by the majority of the existing users, we believe IBKR is a platform worth giving a try. You may conduct your own research to decide whether this platform is suitable for your needs.
Frequently Asked Questions
Is IBKR regulated outside the US?
As a global player for assuring its smooth operations worldwide, Interactive Brokers Group and its affiliated companies are registered and regulated in many jurisdictions outside the home country. Hence, it is supervised by the respective financial authorities, according to the legal requirements of each hosting country.
How does IBKR manage to charge such low fees?
The brokerage platform affords to maintain its low-fee policy for the largest client segment of standard users, based on the fact that it puts a price tag on its higher-end products. Those primarily apply to professional traders, who need and acquire extra tools and services. The most popular ones are the market data subscription and additional premium services for users of the Pro version, among others.
Risk Disclaimer
WeInvests is a financial portal-based research agency. We do our utmost best to offer reliable and unbiased information about crypto, finance, trading and stocks. However, we do not offer financial advice and users should always carry out their own research.
Read More