This content represents the writer's opinions and research and is not intended to be taken as financial advice. The information presented is general in nature and may not meet the specific needs of any individual or entity. It is not intended to be relied upon as a professional or financial decision-making tool.
One of the cryptocurrencies that is slowly but steadily gaining the attention of investors and consumers worldwide is Siacoin. Siacoin may have yet to attain the peak of fellow cryptos like Bitcoin, Ethereum, or Tether. However, if the platform continues to provide flawless user experiences that engage and retain users and if the current bullish run continues, the market forecast predicts that the average price of SC has the potential to rise 122% by the start of 2024.
While some know that Siacoin operates using peer-2-peer (P2P) network and blockchain technology, we'll further explain how the platform works as a cloud-based decentralized storage. In this guide, we will delve into the tokenomics of Siacoin, which in plain language, simply refers to how the coin works and critical players on the network. We will also talk about how the platform protects data and keeps prices affordable, how you can buy and invest in SC, and the best platforms to use.
So, let's get started!
Siacoin Tokenomics
How Siacoin works?
To better understand what Siacoin is, you first need to understand how the platform (called Sia) works. To explain what the network does, we will use two distinct analogies – Uber and Airbnb.
Yes, Siacoin operates using P2P and blockchain technology. However, creators introduced a unique technical twist that older crypto coins do not have – and that is sharing and the rental economy. Similar to how Uber connects consumers looking for rides or shipping with those offering those services, Sia does the same, but in the file storage niche.
A more apt description would be that of Airbnb. Like how the organization lets property owners rent out their homes to travelers or renters looking for accommodation, Sia lets network participants lease unused hard drive space and get paid for it in Siacoin – the platform's native cryptocurrency. In like manner, those in need of cloud storage space can rent via Sia at a fraction of what they would have spent on a centralized platform.
In essence, the Sia network is a decentralized P2P marketplace (no one person, organization, or country has control over it) where people can buy and sell cloud storage services and excess bandwidth at a very affordable price compared to centralized cloud storage providers. For example, where Sia has a per terabyte cost of $2 per month, Amazon S3, Google Drive, and Dropbox monthly storage costs go for $23.55, $4.99, and $5.99, respectively.
What is Siacoin?
Siacoin is the cryptocurrency used between network participants (or hosts) and renters on the Sia network. The coin derives its value by being the only currency that can be spent between participants on the Sia network.
Hosts are paid in Siacoin if proof is added to the blockchain that they stored the file within a given period of time. A smart contract on the blockchain protects this deal from any kind of fraud.
As mentioned above, the Sia project uses P2P network, and it utilizes the technique as follows: renters have to pay hosts to use their storage, and as a result, they must buy SC. On the other hand, hosts decide to cash in their coins for profit by selling to renters. Likewise, they can hold until it increases in value before taking profit.
How Sia Protects Users Data and Ensures Continual Cheap Pricing ?
Obviously, there are user privacy and data security concerns when storing data on other people's hard drive. Luckily, Sia's software tackles this by encrypting the data before uploading it to the network. And the only person that can decrypt it is the user which gives users the confidence that their data is secure from authorized access.
To further strengthen security and ensure that the network does not have a single point of failure, the software divides each file into 30 small pieces. This way, only a small portion is stored on a single hard drive. Beyond providing a decentralized form of storage for users, Sia also aims to be a cost-effective solution by developing codes that automatically rank network participants with the cheapest available storage space.
Where to Buy Siacoin?
Unlike other more established cryptocurrencies, Siacoin is not supported by a large number of cryptocurrency exchanges and brokerages. However, if you're interested in buying, selling, or storing on the platform, you can do so through BC Bitcoin Cryptocurrency broker, Binance, Kriptomat, and Kraken. They can buy on these platforms using anything from bank transfer or Bitcoin (BTC) to their credit card and debit card.
What you should keep in mind is that each platform has their preferred deposit method for transactions. While some exchanges require you to buy Ethereum, Bitcoin, Tether, or other cryptos to make Siacoin purchases, others allow direct local or fiat currency.
How to Buy Siacoin on eToro
Generally, cryptocurrency exchanges and brokers selling Siacoins offer nearly the same service in many areas. Nevertheless, a closer look at their operation shows they differ in crucial ways like levels of fees, security, payment methods, customer support, liquidity, and ease of use. Further, not all exchanges are registered with the appropriate local and international regulatory bodies.
In the UK, our number one tested and trusted cryptocurrency trading and investment platform to buy Siacoins is eToro. Not only is the company authorized and regulated by multiple governing bodies globally, but it also uses advanced encryption program to protect users' information.
In its home country (UK), eToro is regulated by the Financial Conduct Authority (FCA). In Australia, it is heavily authorized by the financial watchdog, the Australian Securities and Investments Commission (ASIC); the Financial Crimes Enforcement Network (FinCEN) in the US and the Cyprus Securities and Exchange Commission (CySEC) in the European Union. Lastly, the platform operates complies with the Markets in Financial Instruments Directive (MiFID) – all these affiliations is for accountability and to guarantee network users that their investment is in safe hands.
For pricing, eToro charges 0.09% for buying and selling on its platforms which remains one of the lowest commissions among cryptocurrency brokers. The platform also features a simple interface and easy to understand processes that any beginner can grab.
Step 1: Open an Account
Register a personal account on the eToro app or website. The platform offers a step-by-step guide to lead you from start to finish.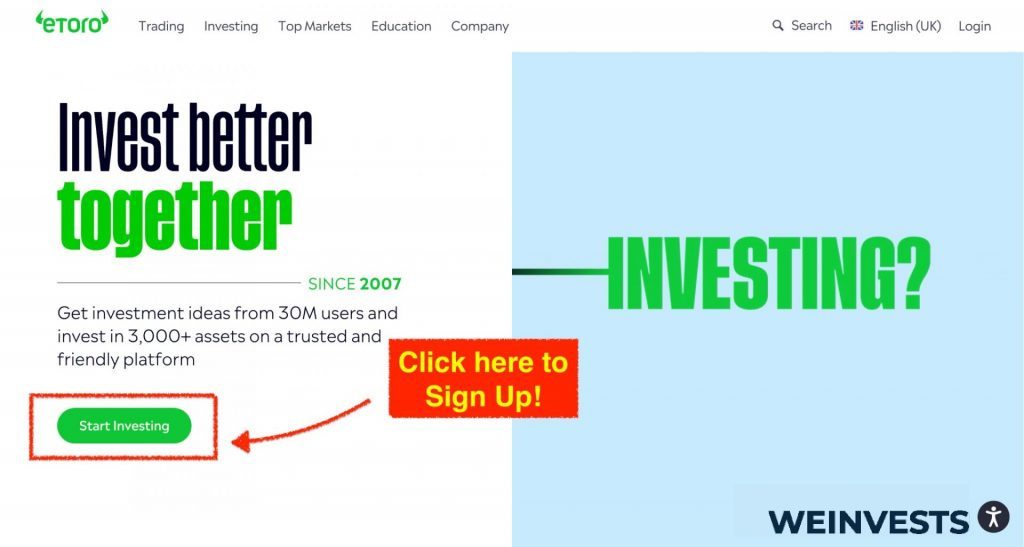 Step 2: Upload ID
After completing the first step, you have to upload your identification documents to comply with the KYC and AML regulations. eToro will verify the documents and open your account to trade on the stock market. Here are the documents that you need to submit for verification:
Utility bill
Driver's license or a valid passport
Bank account statement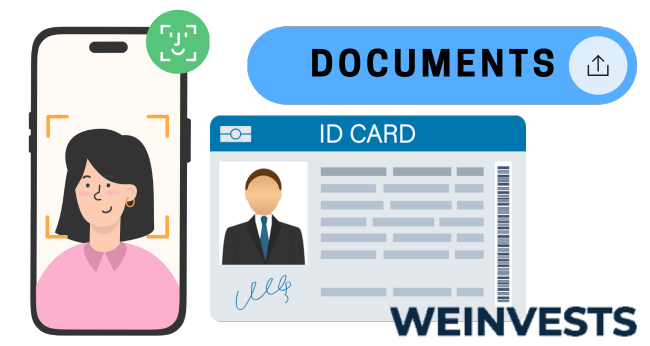 Step 3: Deposit your funds
Once you have signed up, locate the Siacoin section on the platform and make a deposit.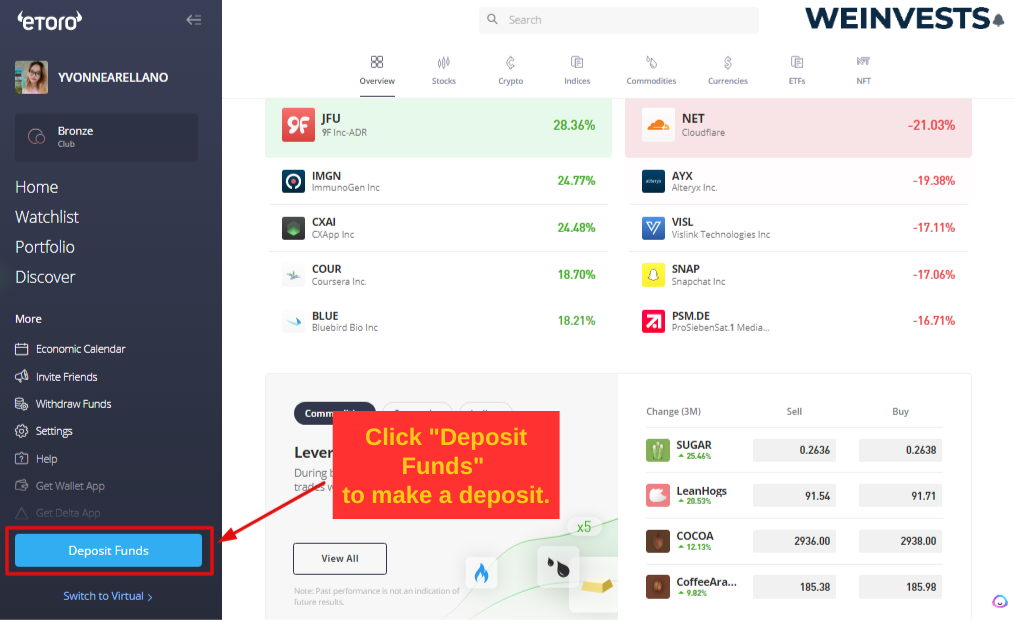 Are you buying using the market, stop-loss, or limit order option? Choose which way you would like to place your order.
Step 4: Search for Siacoin
Search for Siacoin on the eToro platform
Step 5: Buy Siacoin
Begin trading with your desired purchase mode.
How to Buy Siacoin with PayPal?
Currently, you cannot buy Siacoins directly using the PayPal payment system. However, there are roundabout but easy way to handle this obstacle. First, you buy Bitcoin on eToro, then you convert the bitcoins into Siacoin.
How to Buy Siacoin with Credit Card?
Most Siacoin trading platforms including eToro normally require that users buy Bitcoin first, then exchange it for Siacoins. You can carry out all these transactions on the eToro website.
You can buy Siacoin with a credit or debit card through the following steps:
Create a crypto wallet online if you do not have one yet.
Buy Bitcoin with your credit or debit card and keep it in your wallet. eToro sells
The last step entails exchanging the Bitcoin for Siacoins
Safe Storage
Any crypto coin is susceptible to being hacked so users should take special care in how they store and protect them. As you may probably be aware, cryptocurrencies are stored in a special type of wallet and there are two primary variations of this wallet: Hot wallet and cold wallet.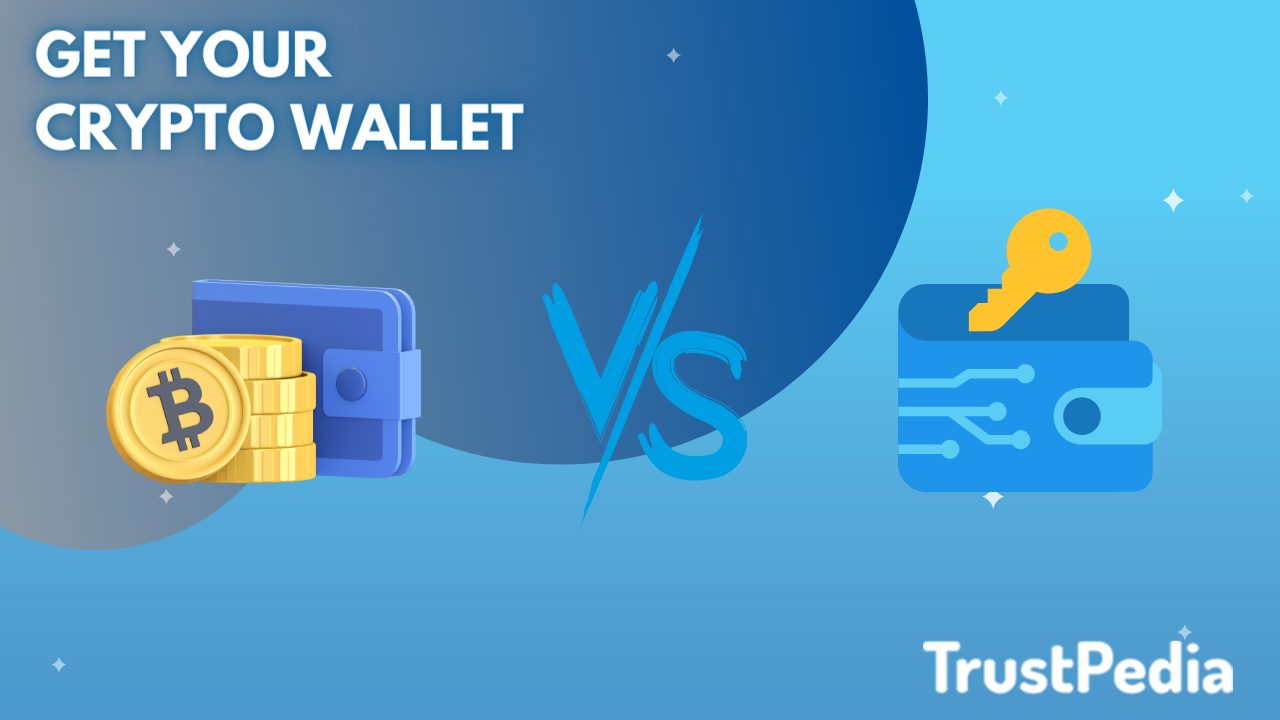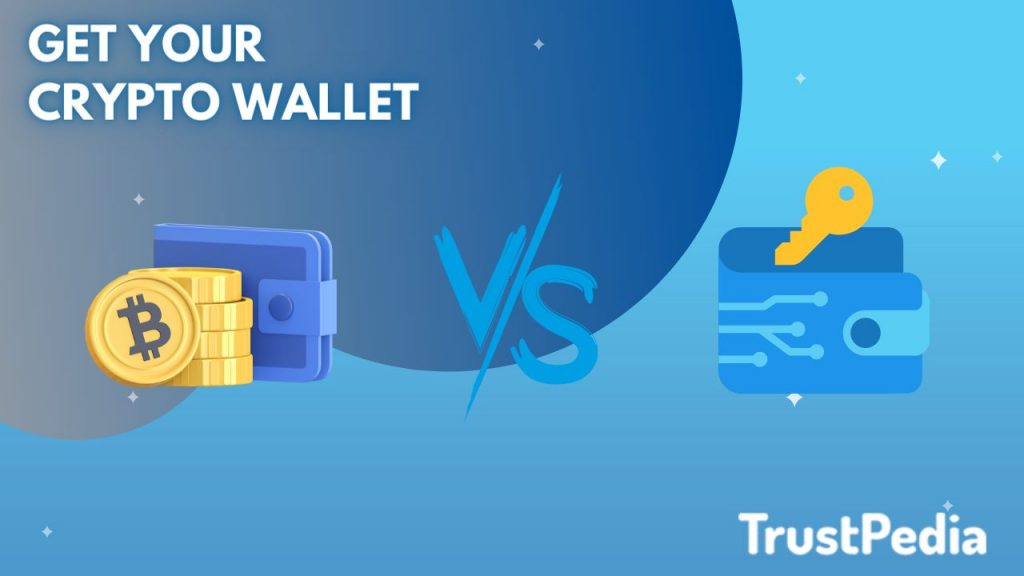 Hot Wallets: These wallets are aptly called online wallets because they reside on computers and mobile phones. They can be likened to a custodial account provided by an exchange to hold the coins of users. The wallets are responsible for generating the private keys to the user's coin and store the codes on the exchange platform. As a result, if the exchange gets hacked, user's investments become compromised. The Siacoin has two types of hot wallet – SIA UI and Sia for Android.
Sia-UI
Sia-UI is the official wallet created by the Sia team. Though it is online storage, it is currently the top wallet recommended for storing Sia long-term because the platform has yet to provide official support for hardware wallets on the storage.
The Sia-UI wallet allows users to make transactions and interact with other network players on the network. It has features where you can send or receive SC, track transaction history, and see your balance. The major drawback of the wallet, for now, lies in the fact that you will need to synchronize it manually to keep it up to date which may several days.
Sia for IOS and Android devices
This storage unit is not designed by the Sia official team but by a community member. Just like Sia-UI, it allows users to store and manage their files on the Sia network. The one big advantage of this wallet type is that it allows people to do all these functions with the ease of their mobile devices.
Cold Wallets: This wallet type is not based on the internet and as such has a lesser risk of being hacked. Here, investors store their private keys and manage their portfolios without putting their keys at risk. An example of a cold wallet for SC is the Sia Cold Storage.
Sia Cold Storage: This application allows users to generate keys and addresses offline in a process known as "air gapping". You can safely store your SC tokens long-term without fear of them being stolen or corrupted by the Sia Cold Storage.
Alternate Ways to Buy Siacoin
Besides cryptocurrency exchanges, interested crypto investors can buy Siacoins through other alternate channels like ATMs, P2P exchanges, and mainstream brokerages.
Siacoin ATMs
Siacoin ATMs operate in a similar way to other crypto-automated teller machines. You can buy Siacoins with a debit card or sell in exchange for cash. Usually, these machines do not offer Siacoin alone but also sell other crypto coins too.
For some time now, a few physical ATMs have been programmed to sell crypto coins. However, due to security concerns, we would not recommend either of these ATMs and would advise that you exercise great caution when using them.
We further would like to point out that these machines are considered illegal in the UK.
P2P Exchanges
Another popular option for buying crypto is through P2P exchanges. As the name implies, these are decentralized marketplaces that allow renters and hosts the privilege of buying and selling Siacoins directly with one another. No need for a middleman.
Siacoin Price Prediction
For the past few months, the crypto industry has been battling with a lot of price volatility. Unfortunately, the bears have taken sway, and it doesn't seem like we're out of the woods yet. In addition, many crypto exchanges are battling liquidity issues that may negatively affect the market for the next few months.
In that regard, the price outlook of Siacoin is still bearish in nature. So expect further slumps in price for the next few months before things turn the corner.
Conclusion
Siacoin is one crypto with an amazing use case and a vibrant community that keeps the project going. Although it still has a long way before breaking into the top 10, we're optimistic that as crypto and cloud storage picks pace, more people will start using Siacoin.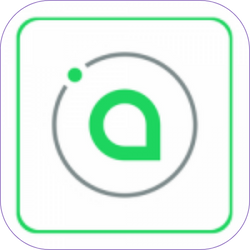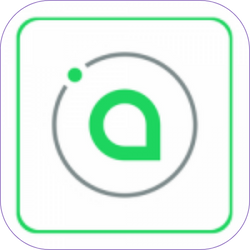 Staking Siacoin
Siacoin, the native crypto of decentralized storage platform Sia, is built on a POW model and therefore does not offer
staking
in the usual way. However, there are still ways to generate passive income from Siacoin. Binance supports Siacoin staking on rewards platform Binance Earn, where investors can earn an
APR
of 0.50% in one year. Siafunds, a second coin of the Sia platform, is based on a revenue-sharing model that distributes income to token holders upon the completion of contracts on the storage platform.
Risk Disclaimer
WeInvests is a financial portal-based research agency. We do our utmost best to offer reliable and unbiased information about crypto, finance, trading and stocks. However, we do not offer financial advice and users should always carry out their own research.
Read More