This content represents the writer's opinions and research and is not intended to be taken as financial advice. The information presented is general in nature and may not meet the specific needs of any individual or entity. It is not intended to be relied upon as a professional or financial decision-making tool.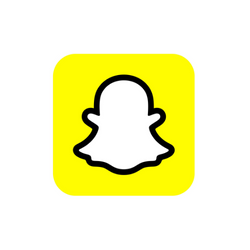 Snap Inc. (stock ticker: SNAP) is a US-based operator of the popular instant messaging application Snapchat, which IPO-ed back in March 2017, pricing its public offering at $17 per share. Its stock price has been trending upwards, reaching its all-time high of $83.11 a share on 24 September 2021.
Since then, it has been moving downwards, especially after facing two big sell-offs within two months during this year. On 23 May 2022, the share crashed 43% to $12.79 a share, after the company's downward revision of its revenue and EBITDA targets for 2023. The second sell-off occurred on 23 July triggered by disappointing second-quarter results, causing the company's share to plummet about 39%.
As the below stock performance chart of Snap Inc. shows, as of 14 November 2022, its share price closed at $11.29 or about 33.6% below its initial public offering price of $17 per share. The fall has shrunk the company's market capitalisation to $18.21 billion, down from $131.48 billion in September last year, when the stock was at its all-time high.
SNAP's founder and CEO, Evan Spiegel, blamed deteriorating macroeconomic headwinds for the company's gloomy outlook. But the social media company known for the 'ghost' logo that represents its vanishing video and messages is facing fierce competition. ByteDance's TikTok has surpassed Snap as the most favourite social media platform among US teens, according to recent surveys. Instagram is in third place on the top list.
Snap's Stock Forecast 2023
As the macroeconomic and competition challenges are likely to stay, what are the chances for SNAP to recover? Let's look into the latest developments, technical analysis, and analysts' views that may affect the Snap stock outlook in a long run.
Till the year-end 2023, our price prediction for SNAP's stock would go slightly higher than the price it's currently trading at, i.e. in the range of $3 to $23 per share. The current consensus of 42 polled analysts indicates a "hold" rating, according to CNN Business. In the mid-term, Wall Street analysts predict that Snap's share price will start the year at an average of $10.276, and could reach $14.908 by the end of October 2023.
In the long run, more specifically till the year-end of 2026, the prospects of Snap Inc. stock are generally positive on the revenue side. Based on consensus financial forecasts (S&P Capital IQ), the company is expected to achieve an increase of +37.1%, +42.6%, +31.9%, +30.2%, and +29.5% for fiscal 2023, 2024, 2025, and 2026, respectively. This is equal to a +34.2% expected compound annual growth rate (CAGR) for the next five years, which is still below SNAP's +50% long-term revenue growth target.
There are two major influencing factors to consider when making SNAP's future revenue growth and stock price increase predictions:
Despite bouncing back from Apple's privacy policy that initially affected its advertising business earlier in 2023, Snap's business struggled to hold towards the end of the year. The company's stock crashed, which was followed by employee layoffs. The layoff of 20% of its employee base was a response to the plunging economic realities, as the US continued to battle inflation and higher interest rates.
Back then, when disclosing its Q4 2021 earnings briefing, the company representatives stated that "the lowest down the funnel, app-based objectives, such as in-app purchase, were continuing to be impacted most directly by some of the iOS platform changes." Also, Snap did not reveal the exact percentage contribution of these "lowest down funnel" advertisers as a proportion of the company's total revenue at its recent earnings call.
However, there were subsequent reports that claimed Apple was allowing Meta and Snap skirt its privacy regulations. The said 'rule-bending' somewhat allowed the company make a recovery, but it wasn't enough to face the market issues that began towards the middle of 2022.
The company missed the projected revenue of 3rd Quarter 2022, but beat analysts' expectation on earnings per share. This contribute to the mixed feelings as the company heads into 2023.
Though, SNAP continues to face greater-than-expected competition from rivals, it has managed to stay relevant to users, as seen in the reported home market daily active user (DAU) metrics in Q3 2022. The DAU climbed from 319 million in the 4th Quarter of 2021, to 332 million in Q1 2022. Despite fiercer competition from TikTok, the app continued to retain millions of users, daily. As of Q2 2022, SNAP had 347 million active users, followed by the latest 363 million users, as of press time. SNAP acknowledged at the company's recent quarterly earnings call that "there is a bit of a mix shift" towards video, and emphasized that "we certainly compete with TikTok and Instagram and YouTube for video entertainment."
So our conclusion here is that SNAP will continue to be a fast-growing (growth rate in around 30% range) and profitable company in five years, but we are not very convinced about Snap's ability to deliver +50% revenue growth in the long run, as they aim to target.
Overall technical analysis based on the Relative Strength Index (RSI), Moving Averages and Bollinger Bands show that the stock is currently drifting around slightly higher than average area and there is no certain price directionality for the past couple of months which might indicate that the market is considering current price as the fair price as well.
Conclusion
With the rising competition and worsening economic environment Snapchat has serious problems to stay one of the leading social media platforms globally. Although the stock price prediction for the long term is on the upside, if the company fails to innovate and stay on top of the market growth dynamics it is going to have a hard time keeping up with the competitor platforms.
At the same time developments in the hardware companies are providing further burdens for Snap's revenue, so it will need to find new ways to target its audience and generate an additional source of income to stay diversified and reduce the dependency on only a couple of income sources.
With that said, the short-term price prediction is neutral, with a long-term growth expectation but with high uncertainty.
FAQ
Why did the Snap stock drop so much from its pick?
The rising competition from TikTok, changes to the IOS software rules and the worsening macroeconomic environment caused the company to lose its momentum of positive surprises in profitability and start to generate losses more than the consensus expectation.
What is the expected Snap price action for the near and long-term future?
We expect to see the price hovering in the same area till the end of this year. Although the long-term expectation is to see growth in the stock price, it is highly conditional on the company's ability to innovate and get back the competitive edge given the rising competitive environment.
Risk Disclaimer
WeInvests is a financial portal-based research agency. We do our utmost best to offer reliable and unbiased information about crypto, finance, trading and stocks. However, we do not offer financial advice and users should always carry out their own research.
Read More