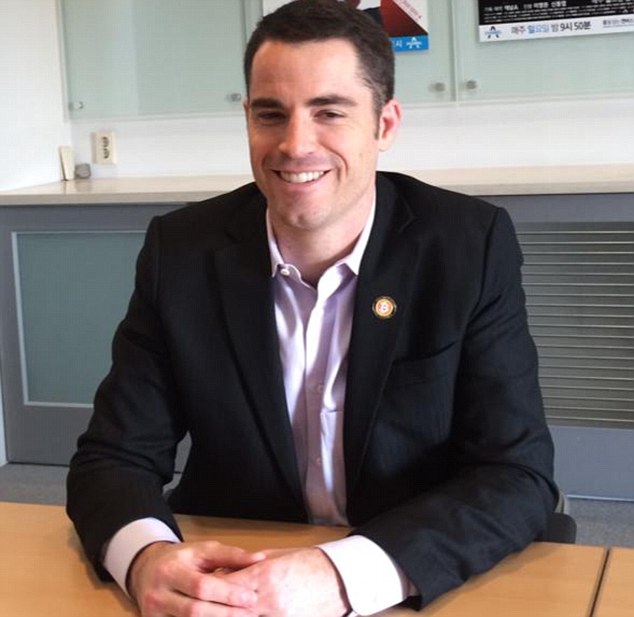 The name Roger Keith Ver is very well known within the crypto community. In fact, many digital currency investors have given him the nickname "Bitcoin Jesus." This is because, back in 2011, when Bitcoin was unknown, and its price was less than a dollar, he was one of the first people to invest in the cryptocurrency.
In that same year, his company, Memory Dealers, was also one of the first to accept Bitcoin as payment. In total, Ver invested over one million dollars in Bitcoin-related start-ups on behalf of various investors, such as Bitinstant, owned by Charlie Shrem.
During those early days, he was already organizing Bitcoin meet-ups in Sunnyvale, during a time when most people probably thought it was a crazy idea to invest real money in cryptocurrency. However, Roger Keith Ver would later prove them all wrong, and in the process, he became one of the first billionaire Bitcoin investors.
Who Is Roger Keith Ver?
On the outside, Roger Keith Ver seems like just another ordinary guy on the street, but the truth about his life is far from ordinary. Born and raised in Silicon Valley in 1979, Ver grew up surrounded but cutting-edge developments in digital technology. It is, therefore, not surprising that he would later venture into cryptocurrency investments.
However, before making a name for himself in Bitcoin start-ups, Ver was an avid entrepreneur, who at one time even ran for state assembly in the libertarian party. After his failed political ambitions, he ran a few businesses, one of them, a home-based company that sold fireworks on eBay, landed him in federal prison. Ver was jailed for 10 months for keeping fireworks in a residential building.
Upon his release, he shifted his focus to cryptocurrency, a move that would later make him very wealthy and influence his decision to renounce his United States Citizenship after being granted a Saint Kitts and Nevis passport. Roger Keith Ver currently resides in Japan and is a Brazilian Jiu-Jitsu enthusiast.
Roger Keith Ver's Net Worth
Roger Keith Ver, also known as "Bitcoin Jesus," is a successful entrepreneur, investor, and early adopter of Bitcoin. He is widely considered one of the most influential figures in the cryptocurrency space and has been involved in several high-profile Bitcoin-related ventures. We will provide a detailed table of Roger Keith Ver's net worth, including information on his earnings, investments, and other assets, including his involvement in cryptocurrency and NFTs.
Table: Roger Keith Ver's Net Worth
| Category | Amount |
| --- | --- |
| Earnings (Various Ventures) | $100 million (estimated) |
| Investments | $150 million (estimated) |
| Crypto Investments | $500 million (estimated) |
| NFT Investments | $50 million (estimated) |
| Real Estate | $10 million (estimated) |
| Total Net Worth | $810 million (estimated) |
Updated Mar. 2023
Earnings
Roger Keith Ver's estimated net worth is $810 million, according to various sources. His earnings come from various ventures, including his work as an entrepreneur, investor, and early adopter of Bitcoin. He has also launched several Bitcoin-related ventures, including Bitcoin.com, which provides a range of Bitcoin-related services.
Investments
Ver has made significant investments in various businesses and startups over the years. He has invested in companies like Kraken, ShapeShift, and Blockchain.info. According to estimates, Ver's investments are worth around $150 million.
Crypto Investments
As an early adopter of Bitcoin, Ver has made significant investments in various digital currencies. According to reports, his crypto investments are worth around $500 million. He has also been involved in several high-profile Bitcoin-related ventures, including the creation of Bitcoin Cash, a fork of the original Bitcoin network.
NFT Investments
Ver has also become involved in NFTs (non-fungible tokens), a type of digital asset that is unique and can be bought and sold like any other asset. He has reportedly made significant investments in various NFT-related projects, including digital art pieces and other unique items. According to reports, Ver's NFT investments are worth around $50 million.
Real Estate
Ver owns several properties around the world, including a $4.2 million home in Tokyo, a $1.3 million apartment in Saint Kitts and Nevis, and a $2.4 million home in St. Kitts. In total, his real estate holdings are estimated to be worth around $10 million.
In conclusion, Roger Keith Ver is a successful entrepreneur, investor, and early adopter of Bitcoin with an estimated net worth of $810 million. His earnings come from various ventures, including his work in the cryptocurrency space and his investments in various businesses and startups. He has also made significant investments in cryptocurrency and NFTs, and his real estate holdings add to his overall net worth.
Roger Keith Ver Cryptocurrency Investments
To date, Roger Keith Ver has invested millions of dollars in Bitcoin start-ups and has made millions of dollars more in return. His Twitter account bio lists some very impressive names of digital platforms that he has had a hand in building, such as Bitcoin.com, Blockchain.com, Ripple, Z.cash, BitPay, Kraken, and Purse.io.
By far, his greatest investment has been in Bitcoin itself, above all other related start-up projects. He is currently listed as the company's Chairman and has been for the last six years. His LinkedIn profile features a lot of different claims about his accomplishments and levels of cryptocurrency investment. One such claim states that he has invested a massive $100,000 in radio advertising alone, aimed at promoting Bitcoin.
Lately, though, much of his time has been spent endorsing and promoting his latest digital currency project, Bitcoin Cash. As the name suggests, this is a start-up aimed at making peer-to-peer Bitcoin transactions more accessible 24 hours a day. He has been regularly tweeting about this project, as well as holding seminars to educate investors on the virtues of Bitcoin Cash.
On the 20th of June, Ver posted a tweet highlighting the progress his adopted island country of St Kitts has made in accepting Bitcoin Cash as an acceptable means of making payments. According to the tweet, most businesses in the small nation have made the transition thanks to the many advantages that Bitcoin Cash provides.
These days, due to the ongoing crypto crisis and concerns about government regulations, it is not surprising that a lot of his tweets are about this particular issue. As recently as the 21st of June, Ver tweeted, "If you think #Crypto needs more government oversight, you should just stick to fiat." This was a response to the rumors surrounding various governments' around the world's intentions to put sterner regulations on cryptocurrency movements.
In another tweet, this time shared by a tweeter account holder, Ray Uses Bitcoin Cash, who goes by the handle @whiterabbitcc2, Rodger Keith Ver can be seen in a video holding a Bitcoin Cash seminar at the Santoshi Vision Conference in Tokyo. In the video, Ver draws a comparison between Bitcoin Cash and how gold was used as a form of currency back in the day.
Outside of regular Bitcoin-related tweets and a few other online accounts such as his LinkedIn page, Roger Keith Ver has been conspicuous by his absence on social media and news platforms. Ever since his move to Tokyo, he has put all his efforts into promoting Bitcoin.com, and more recently, Bitcoin Cash.
Roger Keith Ver Investments in Companies and Stocks
Roger Keith Ver has always been an entrepreneur at heart ever since his early days selling fireworks on eBay. That business spirit has not changed, even as his wealth and status increased exponentially. To date, he is involved in many different companies and projects, some of which are discussed below:
Memory Dealers
One of Ver's earliest companies, which played a huge role in his later involvement in Bitcoin, is MemoryDealers.com. He was CEO of this company from 1999 to 2012, during which time he also attempted to run for state assembly as a way to push his political ambitions.
Memory Dealers has grown into one of the largest online companies that offer a wide range of discounted and custom transceivers, memory, and hardware. Their niche area is the design, manufacture, and marketing of various memory devices that are used by laptops, PCs, Sun, Juniper, and legacy devices.
Bitcoin Foundation
Roger Keith Ver is listed as one of the five founding members of the Bitcoin Foundation. This organization was created in 2012 in response to a series of scandals that threatened to destroy the reputation of Bitcoin irreparably.
Realizing that something had to be done, Ver teamed up with four other like-minded individuals to form this foundation that would be responsible for the promotions and development of all Bitcoin-related innovations, as well as help to maintain a positive public image for the cryptocurrency.
Bitcoin.com
His most famous role is as the CEO, and later Executive Chairman of Bitcoin.com, whose history Ver is a major part of. Ever since he became the first known investor in the cryptocurrency, the "Bitcoin Jesus," as he is sometimes called, has had an unbreakable bond with the digital asset company.
These days, he has moved from being just another investor and employee to dedicating much of his time and energy to making sure that Bitcoin is considered a payment option that is on the same level as fiat currencies.
Bitcoin Cash
In an attempt to improve the efficiency and convenience of peer-to-peer Bitcoin transactions, Bitcoin Cash was developed and introduced. Today, Roger Keith Ver is one of the most vocal promoters and influencers pushing for more integration of Bitcoin Cash in ordinary commercial dealings.
He has been pushing for its adoption as a trusted currency, and his effort is beginning to bear fruit, according to the adoption of Bitcoin Cash in Saint Kitts. It is claimed that most of the local businesses in the small island nation have welcomed the introduction of Bitcoin Cash, and it has now become an accepted form of payment in many shops.
Are the Claims About Roger Keith Ver True?
One cannot talk about the history and rise in popularity of Bitcoin without attributing much of its success to Roger Keith Ver. He was not only the first to invest in cryptocurrency, but he is up to this day still heavily involved with the platform.
Claims that over the years he has amassed more than 400,000 BTC are certainly true, judging by his net worth. In today's market, such a fortune would be valued at about eight billion dollars. The sad part is that only a couple of months ago, this same amount of BTC would have been worth almost 20 billion dollars! Such has been the rapid decline of the value of Bitcoin in recent weeks, and it seems that even some of its pioneers, like Ver, have not been spared.
However, unconfirmed rumors that he may have given away a large chunk of his BTC collection to influence those who did not believe in the currency might be true, especially judging by his zealousness when it comes to Bitcoin, and his personal beliefs centered around voluntaryism.
Roger Keith Ver has also gone on to invest heavily in a lot of Bitcoin-related start-ups such as Bitcoin Cash, which he continues to promote and spearhead to this day. His progress in this regard can easily be traced using his tweeter posts, which he updates several times a day.
Final Thoughts
The history of Bitcoin will forever be linked to that of Roger Keith Ver. Apart from the unknown Bitcoin founder, known only as Satoshi Nakamoto, no one has done more to promote the currency than Ver. From being the first investor on the platform to fighting to save the currency by forming organizations such as Bitcoin Foundation, he has dedicated much of his life to Bitcoin.
Over the years, Ver has matured from the rash young businessman who once got arrested and spent months in federal prison, to the enigmatic and passionate Bitcoin Chairman that he is today.
His renouncing of his United States citizenship means he now prefers to live in Japan, which in all likelihood is the birthplace of Bitcoin. This self-imposed exile has not hindered him in any way, and he continues to be the face of Bitcoin as he has always been.
These days, he has shifted focus, and, to topple fiat currencies as the main form of conducting monetary transactions, he can be seen regularly tweeting about his latest project, Bitcoin Cash.
His views against the proposals to increase government legislation in crypto markets have also been widely publicized. Looking at his efforts to promote, protect, and advance Bitcoin, it is clear that Roger Keith Ver is well-deserving of his nickname of the "Bitcoin Jesus."
Risk Disclaimer
WeInvests is a financial portal-based research agency. We do our utmost best to offer reliable and unbiased information about crypto, finance, trading and stocks. However, we do not offer financial advice and users should always carry out their own research.
Read More