This content represents the writer's opinions and research and is not intended to be taken as financial advice. The information presented is general in nature and may not meet the specific needs of any individual or entity. It is not intended to be relied upon as a professional or financial decision-making tool.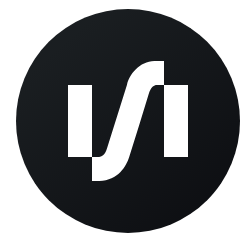 Blockchain stocks have had significant growth and traction in the last few years. In the stock market circle, investors have started to realize the mainstream adoption of blockchain technology. In fact, many publicly traded companies have decided to adopt blockchain.
Of course, some market players use the blockchain to support their current business, whereas others use blockchain to capitalize on the trending technology. When it comes to, say, crypto mining, NVIDIA plays a central role to manufacture and provide GPUs. And graphics processing units are integral to mining cryptocurrencies.
GPUs function as hardware parts that crypt miners utilize in order to process transactions through blockchain. In the line of blockchain stocks, Silvergate Capital Corp. operates as a holding company and engages in loan services and banking activities. At the same time, Silvergate Capital Corp. offers robust financial infrastructure services and solutions for its clients operating in digital currency.
Silvergate Capital ultimately leverages its state-of-the-art and modern tech platform and depends on the expertise of its management team to develop new solutions for some of the biggest currency investors and exchanges in the world.
Silvergate Capital offers built-in solutions and uses a proprietary approach without overlooking regulatory compliance. This shared and continuous commitment from Silvergate Capital is one of the main reasons its stock continues to have stable growth in the stock market.
Let's take a look at the future forecast and historical stock performance of Silver Capital stock:
Silvergate Capital Statistical Overview
Silvergate Capital Stock Forecast 2023
Our analysts have been able to provide a thorough and objective annual stock price prediction for Silvergate Capital. When it comes to the forecast of Silvergate Capital stock, the market estimates a high stock value over time.
As per our analysis, the median stock price of Silver Capital would hit $195.00 in the next five years. Similarly, you can expect the highest and the lowest stock estimate of Silvergate Capital to range from $235.00 to $155.00. Remember that the average stock forecast and median value reflect an increase of 165% from the current $73.34 stock price.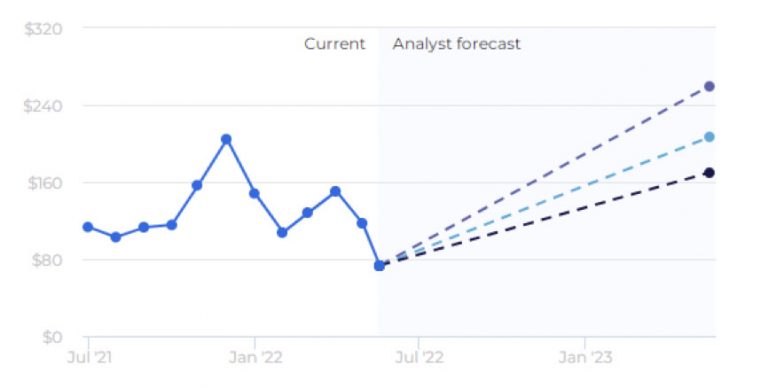 A favorable stock forecast for Silvergate Capital hints at a whopping increase of 131% in the next five years. This, in turn, would make the average Silvergate Capital stock price to be around $170. In line with the maximum stock price forecast of Silvergate Capital, investors can expect the value to hit $206.67 in the next five years.
But if market conditions and long-term goals pan out for Silvergate Capital, it would see an increase of 181% in its stock price. As a result, the stock price of Silvergate Capital would cross the threshold of $260 by the end of 2025. The best-case scenario for the maximum forecasted stock price for Silvergate Capital would be $269.14. And if market parameters and internal objectives of the company work out – it can expect to see an increase of 250% in its stock price in the market.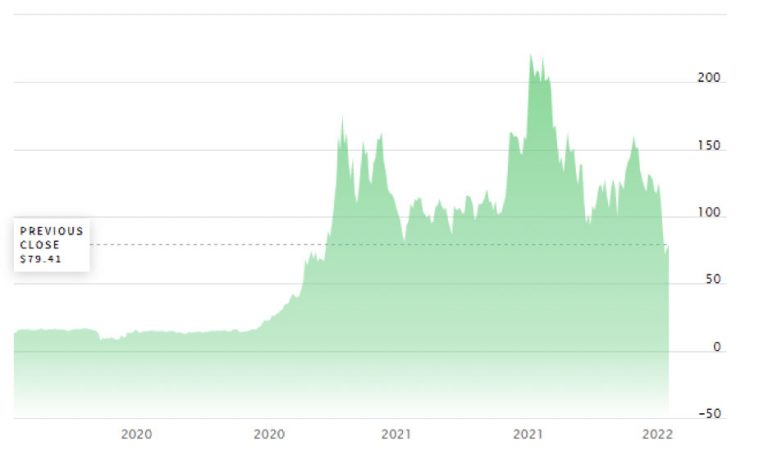 Our analytical forecast also estimates an increase in quarterly earnings for Silvergate Capital that would bump up the price to $0.38 a share. Next, Silvergate Capital would have a good chance to increase quarterly earnings and increase the price by $0.40 a share. And by the fifth consecutive year, Silvergate Capital would be able to increase its quarterly stock price by $3.25 a share.
The stock price of Silvergate Capital has experienced a decline in this quarter as against the last quarter. As of now, the stock of Silvergate Capital stands at $21.26 from $75.35 at the end of September. Currently, the market cap of Silvergate Capital is at $678.44 million, a massive decline from 2.5 billion in May 2022. This hit is largely attributed to the FTX'S meltdown in November. However, Silvergate Capital stock has always stood out from other blockchain stocks. So, based on precedence, it is more likely to weather the crypto storm and come out stronger. Plus, the outstanding shares of Silvergate Capital are over $30 million.
Also, recent proactive initiatives from Silvergate Capital in the blockchain space is estimated to have a positive impact on its stock price. And if Silvergate Capital rolls out more effective currency solutions for its clients, it would generate more revenue and boost its stock price.
Silvergate Capital Stock 2022
Silvergate Capital closed at $148.20 on December 31, 2021 and closed at 148.20 in January 3, 2022. Unfortunately, this great start at the beginning of the year did not spread through the year. As at the end of April, 2022, the stock price sold short at $116.96, experiencing a change of 31.57% from 2021 with a floating percentage of 8.19%.
The stock prices encountered the usual fluctuations but remained quite stable until May, 2022 when there was a noticeable decline from $111.51 in May, 6 to $90.09 in May 9. It picked up again in July, only to experience a massive plunge in November due to the November crypto meltdown, which affected blockchain stocks, including Silvergate Capital stock.
On the revenue front, Silvergate Capital financials does not look too bad on the surface due to high interest rates. The net income for Q3 was up with a 45% increase of $43.3 million from $23.5 million in Q3 2021. However, the Silvergate Exchange Network ("SEN") dollar transfer was reduced by 30% from $162.0 billion of dollar transfers in the third quarter of 2021 to $112.6 billion in Q3 2022.
Opinions differ about Silvergate Capital stocks at the present but what is clear is the volatility of the crypto market. And even Silvergate put a hold on the anticipated U.S. dollar-based stablecoin that was supposed to roll out this year.
Silvergate Capital Stock 2021
As of May 19, 2022, Silvergate Capital stock stands at $73.34. Conversely, by December 30, 2021, the stock price of Silvergate Capital closed at $74.14. Objectively, as far as the stock performance goes, Silvergate Capital hit its peak in stock performance in 2021. In fact, 2021 was undoubtedly the most stable year for Silvergate Capital stock.
In terms of revenue generation, Silvergate Capital saw an increase of 94% with 174.52 million. In fact, the net income of Silvergate Capital jumped to $78.53 million with a 201.59% increase. By December 31, 2021, the net profit margin for Silver Capital was 45% higher with a 55% increase from the last year. An increase in diluted EPS also managed to increase Silvergate Capital's stock price throughout 2021.
In Q2 2021, Silvergate Capital managed to become one of the most recommended blockchain stocks in the market. As the services of Silvergate Capital involve commercial lending and banking, the company's stock price had a great attraction throughout 2021.
With dedicated SEN or Silvergate Exchange Network that works as a virtual payment network, more clients in the digital currency sector started to view Silvergate Capital in a positive light. In 2021, there was more than one silver lining for Silvergate Capital's stock.
From continuous participation to positive market response to the swift rise of blockchain, different elements came together to push Silvergate Capital's stock in an upward direction. In Q1 of 2021, there was a continuous disruption for blockchain stocks. In fact, at one point, it became challenging for many blockchain stocks to have an optimistic stock drive.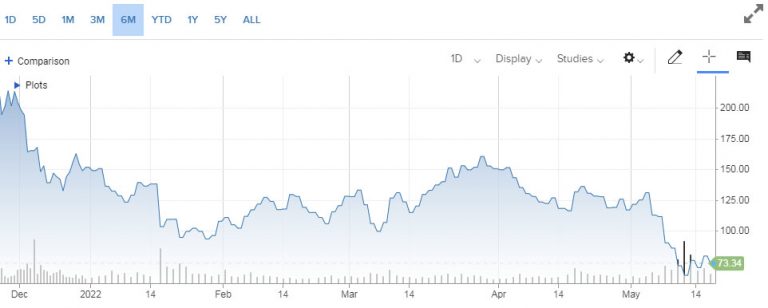 And this is where Silvergate Capital stock stands out from other blockchain stocks. In fact, SI stock managed to grow by 85% in 2021. Since the announcement of launching Silvergate Venture Fund, the company's stock price has had positive growth. This joint investment venture focuses on only early players in the FinTech space that want flawless and instant payments and digital currencies.
This type of investment managed to increase the company's capital and stock price in 2021. Experts believe that the large-scale adoption of FinTech would capture the interest of more investors and lead to more revenue generation for Silvergate Capital.
After the results of Q4 2021 earnings, it became clear that Silvergate Capital had its best year. Right after Q4 2021 earnings report, the internal and external support for the company increased, which further improved its stock price in the market. Since December 31, 2021, the consideration to make SI stock part of your diversified portfolio has become a new standard for many investors.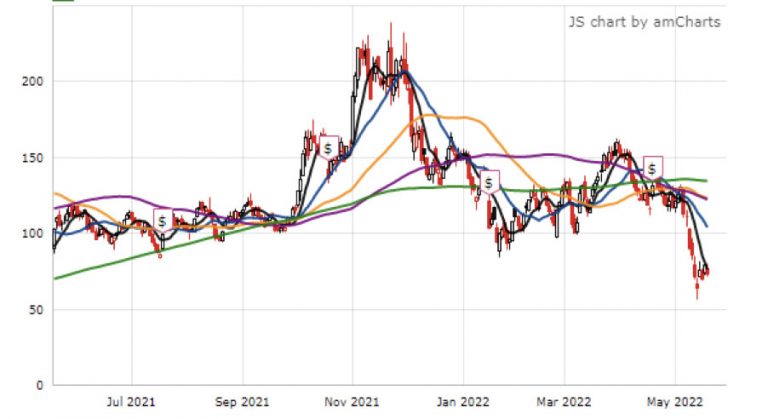 Unlike 2019 and 2020 which had a lot of ups and downs for Silvergate Capital stock, 2020 shows the most consistent and growth-driven year for its stock price. In fact, on October 15, 2021, official word from Silvergate Capital confirmed that its stock price is leaning in an upward direction due to its expansion plans and offering more digital currency solutions to a diverse range of participants.
Silvergate Capital Stock 2020
On January 25, 2020, the stock price of Silvergate Capital opened at 16.55 and closed at 15.15. At this stage, the stock price for Silvergate Capital was consistent but there was little to no significant increase in its market value. By Q2 2022, the volume of shares was way over 33,7748, but it was not enough to capture the attention of many stock investors. In 2022, Silvergate Capital hit the highest and lowest stock price of $16.15 and 15.33. As compared to 2019, Silvergate Capital's stock price had a 9% decline.

Although the net income and revenue of Silvergate Capital were increasing by 3%-4%, its profit margin and operating income had already started to decline. Before the pandemic crisis, Silvergate Capital had hoped that 2021 would see an increase in revenue, profit margins, and ultimately stock price. Ultimately, 2021 became the defining year for Silvergate Capital.
Silvergate Capital Stock 2019
On November 06, 2019, Silvergate Capital managed to open its stock with $12.00 a share under the registered NYSE ticker SI. In retrospect, the IPO of 3,333,333 shares with Class A stock at $12.00 was not a bad start. But by Q3 of 2019, Silvergate Capital realized that it hasn't been able to live up to market expectations and gain stock price momentum.
After the Initial Public Offering, it took some time for Silvergate Capital to understand its growth parameters and leverage market opportunities. But before Silvergate Capital stock could rise, it more or less didn't see any growth throughout 2020 due to the COVID-19 outbreak.
On February 27, 2018, Silvergate Capital raised funding from Venture Series Unknown steered the direction of the company for good. But that was just the first of the many steps Silvergate Capital would have to take to move forward amidst economic upheaval and stock market turmoil.
When it comes to crypt banking, Silvergate Capital's stock prices managed to downsize its Initial Public Offering below the rate of $12.00. Even back in 2019, the focus of Silvergate Capital was to prioritize digital currency-based businesses and raise more funding. And at the market offer stock price, Silvergate Capital increases its value by $229 million in 2019.
Instead, the company just had hoped to raise the amount of $52 million. After offering primary shares and listing on NYSE, Silvergate Capital matured in the market. And although there was slow growth in its stock price, it started to develop a future framework and how it can generate more revenue by offering an extensive range of digital currency solutions and services to FinTech players.
Conclusion
Silvergate Capital understands that blockchain technology has the potential to power modern-day society, create more use cases, and support complex applications. In this day and age, the possibilities of blockchain seem to be endless.
In a tech-driven world, blockchain is more than just a buzzword, and Wall Street is now aware of the fact that its stock prices can soar to an all-time high in the coming years. The blockchain stock investing bubble is here to stay. And like other stock investments, it would be smarter for investors to diversify their portfolios.
For many experts, the rise of blockchain is not surprising at all. In fact, market analysts believe that more adoption of blockchain would further increase the value of blockchain stocks. In 2023, more and more investors want to buy and invest in blockchain stocks. After all, blockchain technology has the power to fuel a lot of applications and work as the foundational block for cryptocurrencies and digital currencies.
Risk Disclaimer
WeInvests is a financial portal-based research agency. We do our utmost best to offer reliable and unbiased information about crypto, finance, trading and stocks. However, we do not offer financial advice and users should always carry out their own research.
Read More