This content represents the writer's opinions and research and is not intended to be taken as financial advice. The information presented is general in nature and may not meet the specific needs of any individual or entity. It is not intended to be relied upon as a professional or financial decision-making tool.
Tech stocks are the talk of the town as companies experience rapid growth, and their share price increases rapidly. New tech startups and companies launch their IPOs every day to potential investors.
The best thing about tech stocks in the last few years is that they are seeing an exponential rise in their value. Throughout the pandemic, the technology sector thrived while remaining industries found it tough to mitigate the economic impact.
Investing in tech startup stocks can prove beneficial for you in the long run. Most high-profile tech companies today, such as Amazon, Intel, Apple, etc., were available at a fraction of the cost of their value today. Early investors found themselves in luck as the share prices of these companies soared.
Not many people understand the concept of tech companies and refrain from investing in them. Some even quote Warren Buffett, famous for not investing in tech companies since he does not understand them. However, the reality is different since his company Berkshire Hathaway has a major stake in HP.
It is one of the few tech companies Warren Buffet has in their portfolio. So, if you are a beginner investor, you should consider investing in tech stocks. We will discuss a few stocks that you can research about before investing. But before that, let's go over the definition of tech stocks, so you have a better understanding of them.
What are Tech Stocks?
Tech stocks refer to shares in companies that belong to the technology sector and offer their shares to the general public, such as Intel, AMD, Apple, etc. It includes companies that provide software to semiconductor manufacturers.
Tech stocks are the most popular pick for investors on Wall Street due to their high performance and growth. The thing about tech stocks is high volatility as the market will fluctuate on various factors. However, investing at the right time can help you yield a good return on your investment in the tech sector.
The Dotcom Bubble in the 1990s led to a massive rise in the values of various tech companies. Plus, there are many pros to investing in the tech sector, such as a lower impact on your portfolio when oil prices change, higher returns in a short time, etc.
TOP 5 Tech Stocks
You're probably wondering which tech stocks to buy now offer the potential to grow in the future. The ideal approach is to buy any stock price at a low and sell it at a higher price to get the maximum yield on your investment.
Therefore, you need to watch out for the top companies with the potential to grow. To make things easy for you, we have a list of 5 tech stocks that you can buy. This article provides an overview of why the company is expecting a fast increase in its worth.
At the top of the list, we have AMD (Advanced Micro Devices, Inc.), a top competitor of Intel Corporation. It is one of the biggest manufacturers globally for semiconductor devices. The company also produces other products that play a vital role in consumer electronics manufacturing.
On the product side, AMD is launched its 5nm Zen 4 CPUs project. The 5nm gives TSMC a far better density improvement. This could prove to be a favourable advancement for AMD that could give them an edge over Intel.
Experts often recommend buying and holding AMD shares, as they are likely to experience dramatic fluctuations in price in the near future. According to the company's records, in a period of about four years, AMD's stock price increased by more than 350%. This rise is largely attributed to the company's continued and consistent revenue growth.
As per the experts at Wallet Investor, they project that AMD's price will reach $290 in the next 3 to 5 years. They project the share price to reach around $140 by 2023. Nevertheless, the recent sell-off by investors of tech stocks shows us how unpredictable and volatile the stock market can be.
---
Another tech stock that is worth considering is Intel Corporation. The company is one of the largest chipmakers of semiconductors globally. Intel has a core focus on developing integrated technology that meets the requirement of the digital world.
Globally, Intel has built a reputation for producing communication and computing components, including:
Wired and wireless connectivity products
Motherboards
Microprocessors
Chipsets
And a lot more!
Last year, Intel's stock price saw a dipping trend due to the decrease in computer sales, both due to the general dwindling of demand as well as the impacts of the COVID-19 pandemic. In December, the stock was seen at $25—the lowest since 2013—offering a great opportunity for tech-savvy investors to get in on one of the most valuable tech stocks.
For 2023, experts in the semiconductor industry have observed a promising trend after the United States government approved billions of dollars in funding to Intel, AMD, and other chip-producing companies to set up base and foundries in the United States. With the expected global demand for quality semiconductors, combined with the supply issues faced by TSMC in Taiwan, analysts anticipate a positive rebound in semiconductor stocks by the end of the year.
---
Taiwan Semiconductor Mfg. Co. Ltd or TSMC is also a valuable share in the tech industry with the potential to grow. The company is a popular name in the tech industry that manufactures semiconductors, graphics cards, computer hardware, GPUs, and computer hardware. TSMC has a global clientele with an impeccable reputation.
As per CNN business, the company's stock price can expect to rise and go up to $113 as the highest estimate.
Experts predict the lowest estimate to be around $60, while the average is around $98 to $99. The median growth shows an increase of approximately 22.55% from the current price of $79.97.
The Taiwan Semiconductor Mfg. Co. Ltd is currently working on many projects that will help it become a big name in the tech industry. According to Wallet Investor, it can go up to $172 in the next five years. Taiwan Semiconductor Mfg. Co. Ltd or TSMC is also a valuable share in the tech industry with the potential to grow. The company is a popular name in the tech industry that manufactures semiconductors, graphics cards, computer hardware, GPUs, and computer hardware. TSMC has a global clientele with an impeccable reputation.
As per CNN business, the company's stock price can expect to rise and go up to $160 as the highest estimate. Experts predict the lowest estimate to be around $116, while the average is around $154 to $155. The median growth shows an increase of approximately 70% from the current price of $90.95.
The Taiwan Semiconductor Mfg. Co. Ltd is currently working on many projects that will help it become a big name in the tech industry. According to Wallet Investor, it can go up to $244 in the next five years.
---
As a tech investor, you'll want to have Apple in your portfolio. Steve Jobs, a visionary in the industry, is one of the company's founders and is credited with the development of the iPhone.
Apple Inc also offers consumer electronics, online services, and software to its consumers worldwide.
The stock price predictions by analysts at CNN say that Apple has a median value of around $175 for the next 12 months. They predict the highest value can go up to approximately $200 and can go as low as $118.
Apple is also working on bringing some recent developments that can impact its share price. It is introducing new products that offer 5G connectivity. Therefore, shareholders should keep a close eye on these developments because they can impact the share price.
---
Lastly, we have Palantir Technologie, known for big data analytics. The company has served big names, such as Morgan Stanley, Fiat Chrysler Automobiles NV, etc. Historically, the company has seen ups and downs, but it continues to be a promising tech stock.
The experts at CNN expect the price of Palantir Technologies Inc to go as high as $15 in the next 12 months or so. They project the median value to stay around $9.05 and expect it to go as low as $5.
It has been estimated that Palantir Technologies Inc's share value could potentially see a 22.88% change if the median estimate is accurate.
List of Tech Stocks
How to Invest in Tech Stocks?
Investors interested in gaining exposure to the tech sector, have quite a broad choice to do so. Beyond a classical acquisition of separate company shares, they may want to take a closer look at the below-described alternatives, such as:
Exchange-traded funds (ETFs) and Mutual funds (MFs)
An ETF or MF is essentially a basket of selected company stock titles, either managed passively or actively by a designated manager or team. The main advantages of these options are two-fold: firstly, it provides for better risk diversification, by distributing your capital among multiple positions. At the same time, it reduces the transaction costs significantly (more so in the case of ETFs however, than for MFs, as there's also a management fee) by paying less commissions overall, as compared to investing in the number of individual stocks.
Besides considering an equity exposure like selected corporate names or a basket of shares packed in ETFs and MFs, there are also debt securities like corporate bonds. These are essentially fixed-income papers issued by borrowing companies for financing their operations or future projects. By investing in bonds, you're not bearing the risks of a shareholder, opting to lend your free capital to well-established firms for a regular interest payment instead. Moreover, such instruments may become even more attractive, if you're seeking extra diversification of your portfolio, against the possible overconcentration of your portfolio into equity positions.
Contemporarily, tech start-ups are seriously disrupting the whole technology industry as we know it. As a comparatively younger-generation instrument, crowdfunding initiatives are a good way for new-born companies to mobilize capital or credit for fuelling their development. Through such campaigns, start-ups may offer shares, interest payments, certificates, various options, or other financial "goodies" against participation in those funding rounds.
Additionally, there is also a broad range of alternatives like derivatives, primarily consisting of futures, forwards, and options, which may be more relevant to be considered by more sophisticated investors aiming to add a "tech sector touch" to their investment portfolios.
Drawbacks of Tech Industry Stocks
Technology is one of the largest global industries, consisting of many different dimensions or sectors, particularly:
Communication equipment and services,
Computer hardware and distribution,
Consumer and industrial electronics,
Information technology services,
Semiconductor equipment and materials,
Software application and infrastructure,
Internet content and information,
Telecom, Entertainment, Gaming, Multimedia, and more.
Each of these segments has its specific issues, facing several challenges including the deflationary nature of its products or constant pressure for innovation. However, the industry as a whole shares common problems such as regulatory and legal scrutiny. Additionally, a major drawback is a volatility (which may also result in extraordinary gains, indeed) of the stocks representing the tech universe. Moreover, tech sector companies do not pay dividends, reinvesting their profits into future growth.
Furthermore, there is a great deal of competition in this ecosystem. The "winner-takes-it-all" nature of technology provides a big incentive for startups to meet the needs of customers much better. At the same time, due to lower fixed costs typical to this industry, the entry barriers are quite low making tech company shares a riskier investment.
Finally, it's speculative guesswork to predict with some degree of accuracy, which tech titles will be successful moving forward. For instance, looking into the past performance of CIMQ (Cisco, Intel, Microsoft, Qualcomm) or FAANG (Facebook, Apple, Amazon, Netflix, Google) over the last three decades, we can clearly stress that the projections respectively in 1990 and 2010 weren't so promising.
Where to Buy Tech Stocks?
While you may seem interested in investing in tech stock, the complicated process can stop you from making a move. The reason people do not invest in tech stocks is that they think it's a challenging and complicated task. They'll have to find a broker who makes them go through a long and tiring sign-up process.
However, online brokers such as eToro, allow you to invest in tech stocks without going through a hassle. It focuses on streamlining the investor experience. As a result, the platform is seeing substantial growth in its popularity.
Since it has the utmost priority of providing a smooth opportunity to invest in tech stocks, you won't have to go through a long and daunting registration process. Here is an overview of the simple procedure you should follow when opening an account.
Step 1: Open an Account
You can go to the main page and click on 'create account' to fill out the main application form. It will require you to fill in only the basic information, which only takes a couple of minutes.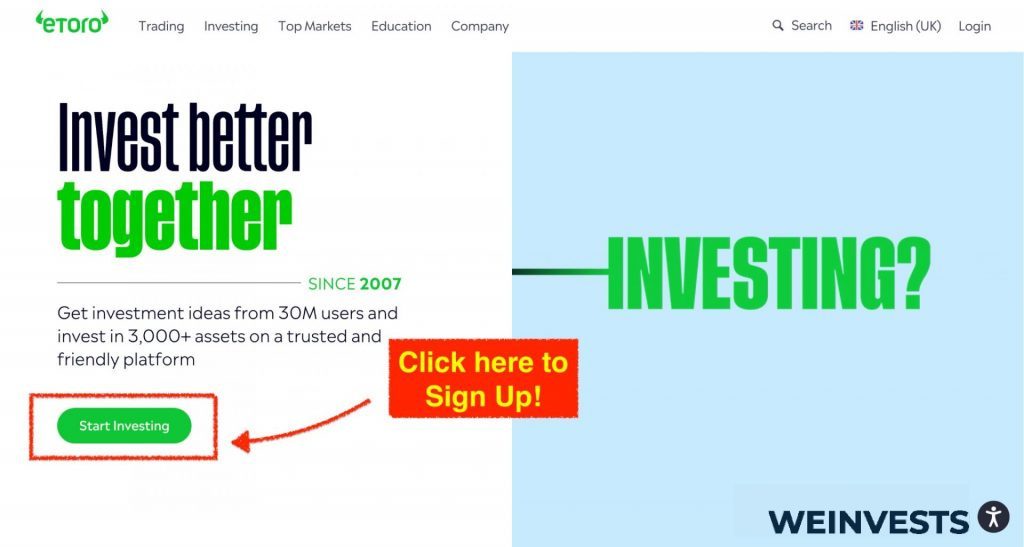 Step 2: Upload ID
After completing the first step, you have to upload your identification documents to comply with the KYC and AML regulations. eToro will verify the documents and open your account to trade on the stock market. Here are the documents that you need to submit for verification:
Utility bill
Driver's license or a valid passport
Bank account statement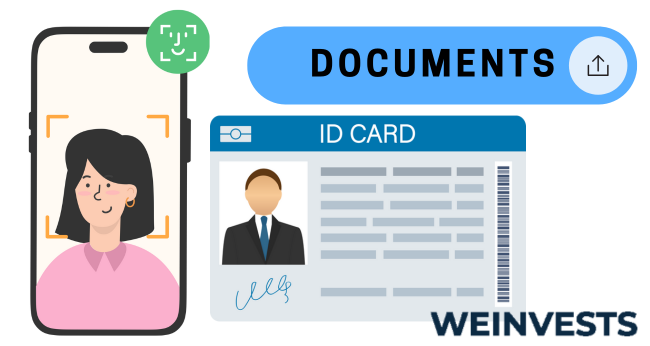 Step 3: Make a Deposit
After creating your account, you can start buying stocks. But before that, you will need to make a deposit using your PayPal account, debit/credit card, or wire bank transfer.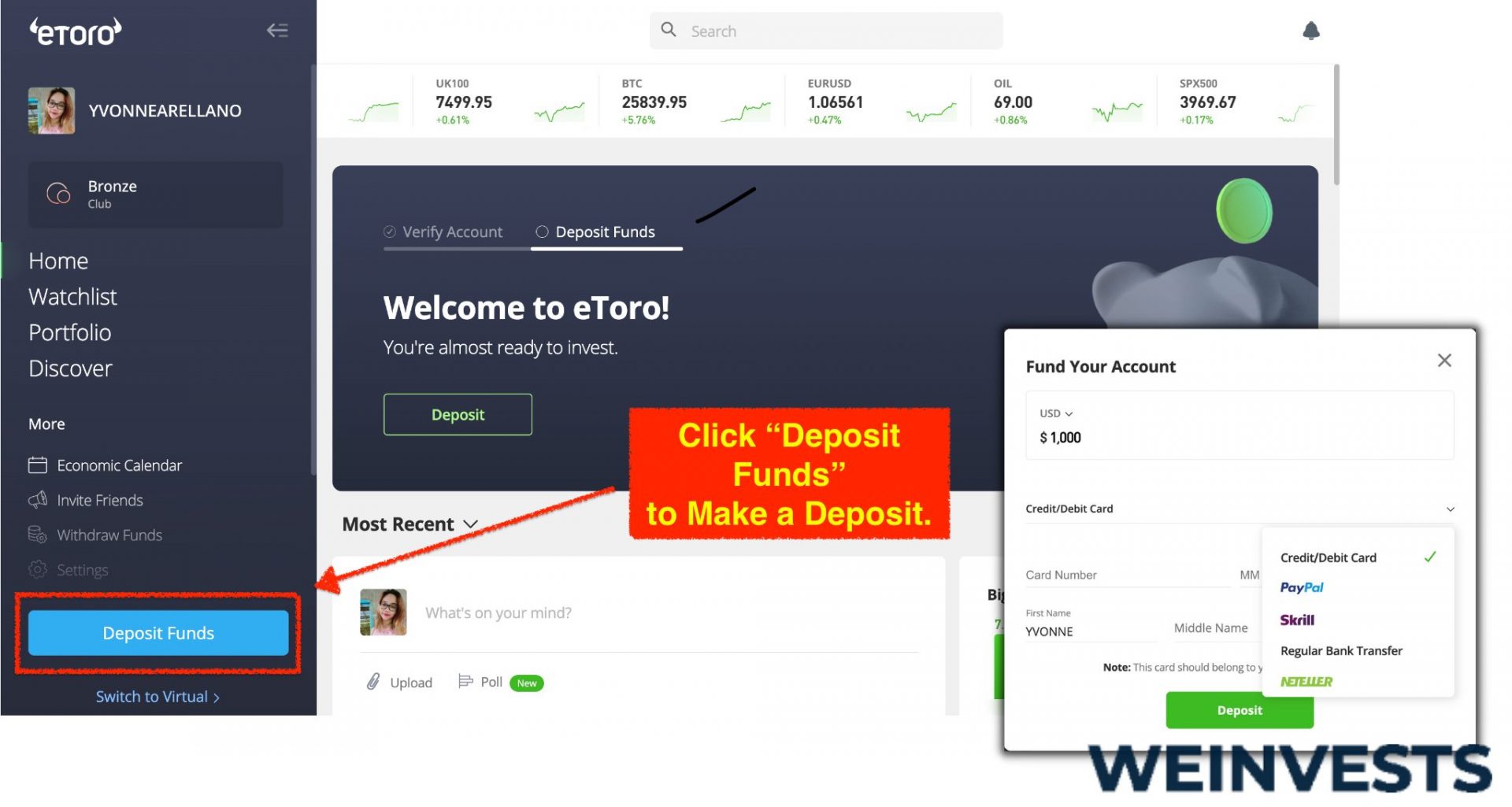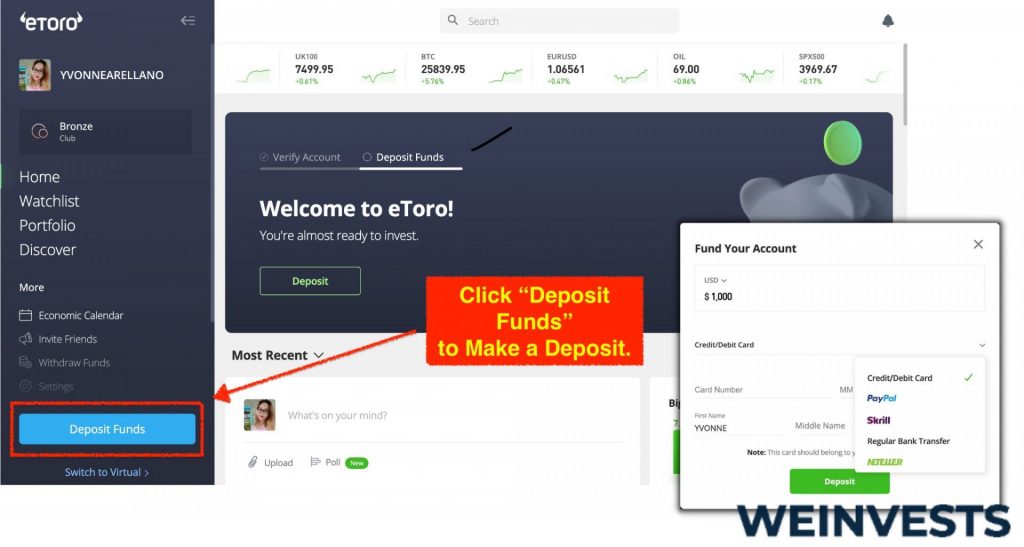 Step 4: Search for Stock
On the eToro platform, you can see a wide range of stocks that you can purchase for the long term. The platform allows you to buy a stake with a single click, with the minimum amount being $10.
You can also take advantage of the search bar and look for stocks to invest in. After finalizing the shares you want to buy, you can click on the Trade option to make a bid. There is even an option stop-loss option that comes in handy when you want to save your investment.
Conclusion
Despite the ongoing war in Ukraine and Chinese covid restrictions, the tech industry has been able to sustain growth and avoid negative economic impacts.
Many experts predict it can continue its growth trajectory as the world focuses on digital growth. Therefore, diversifying your portfolio by buying some tech stocks will be a good investment strategy.
Risk Disclaimer
WeInvests is a financial portal-based research agency. We do our utmost best to offer reliable and unbiased information about crypto, finance, trading and stocks. However, we do not offer financial advice and users should always carry out their own research.
Read More