This content represents the writer's opinions and research and is not intended to be taken as financial advice. The information presented is general in nature and may not meet the specific needs of any individual or entity. It is not intended to be relied upon as a professional or financial decision-making tool.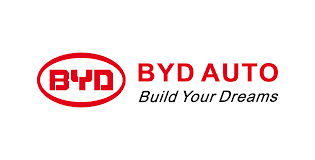 Byd has taken a dive this year. Given the fact that Warren Buffett has been trimming his position in the company, this is a good time to wonder about where this stock is going.
However, the Oracle of Omaha still has a significant stake in the company. Was this trimming just to lock in some gains? Or is there a good reason to believe that he will continue unwinding his position?
In this article, we want to take a step from all the noise that surrounds this stock and soberly examine the company's fundamentals. Only in this way will we be able to understand if Wall Street is right about its forecast and if a large shareholder like Buffett may have good reason to believe the company's price is getting unattractive.
Let's dive in…
Business Overview of Byd
BYD Co Ltd, founded in 1995 and based in Shenzhen, Guangdong, China, is a Chinese conglomerate manufacturing company. It manufactures automobiles, buses, trucks, electric bicycles, solar panels, forklifts, and rechargeable batteries through two major subsidiaries, BYD Automobile and BYD Electronic.
The company has been in the market for over 25 years, growing at a rapid pace. Additionally, it is the only automaker in the world to manufacture its own batteries and chips. There are over 30 BYD factories operating across 6 continents in the auto, renewable energy, electronics, and railroad industries. With a goal of zero emissions, it provides comprehensive new energy solutions.
It has recently ceased producing Internal Combustion Engine, or ICE, vehicles to concentrate on New Energy Vehicles exclusively.
Byd Stock Forecast 2023
Based on Wall Street's 12-month median price target and the stock's price, Byd has a 53.59% upside. Considering the company's valuation and past performance, analysts seem more optimistic than realistic.
Of course, there's a strong case to be made that this upside could be materialized next year. However, this case would be made on the grounds that Byd is a good vehicle for investors to capture returns that can be made in the EV space. A higher stock price can hardly be interpreted as fundamentals-driven right now.
Focusing on just the fact that Byd may be a great EV play may lead investors to miss the broader picture. That picture involves a currently high stock price and not good enough performance to justify it.
But for the sake of objectivity, we will examine both qualitative and quantitative data. Let's start with some qualitative ones…
First, it's obvious that Byd aspires to compete with the likes of Tesla because on April 3, 2022, it announced that it would stop producing combustion engine vehicles and focus exclusively on electric vehicles.
Speaking of Tesla, let's take a moment to appreciate the fact that it buys its EV batteries from various manufacturers, Byd included. For context, EV batteries are the most expensive part in an electric vehicle.
So, if a battery manufacturer were to make electric vehicles, that would mean it could save a considerable amount of money from not having to rely on other battery manufacturers. Gross margins could look better in such a company, all else being equal.
Another fact that stands out here is that Byd sold more electric vehicles than Tesla in the first half of 2022. But we need to note that about half of the vehicles Byd sold were plug-in hybrid vehicles. So, it's not a completely fair comparison because Tesla doesn't sell those.
But though Byd might outperform Tesla in sales, that is something that belongs in the future, which is uncertain.
The present situation is still very positive for this company, however. Even if it doesn't become the largest EV manufacturer worldwide, it's already admirable that it holds the position for the second-largest EV battery maker.
Now, a risk that we need to bring to your attention is that BYD is very dependent on government support. Approximately 57% of the company's net income in 2021 was derived from government grants, according to its 2021 annual report.
But its performance, as we will soon see, is very good.
Let's first check the company's creditworthiness. First thing that stands out is Byd's very low level of debt in relation to its equity. Currently, it has a D/E ratio of 0.31x. What's more the ratio decreased by 64.6% over the last decade. No doubt, the company is very efficient in continually improving its financing structure.
Additionally, the company's profitability ensures a high solvency level. Byd's interest coverage was lastly observed at 34.2 times. And that coverage increased by 564.6% in 2023 (1,430% in 10 years).
This serviceable debt almost makes up for Byd's low liquidity. Its last reported current assets were only 0.8 times its current liabilities. However, this may improve in the future as the company's current ratio increased by 37.24% in the last 10 years.
Let's examine its performance now…
First of all, Byd's gross profit margin was at 15.23% the last time the company reported. This is a bit low compared to rivals like Volkswagen (19.28%) and Tesla (26.61%).
However, it grew its revenue by 592.2% over the last 10 years. Although this is impressive on its own, compare it to VW's revenue growth of 14.81% over the same period. Tesla is definitely the fastest revenue-growing company here, however (18,000%); it's obviously on a league of its own.
There was an even higher growth for Byd's net income at 938.8%. VW grew its net income by only 56% in comparison. Tesla is again on a different level with a 2,900% net earnings growth.
Now, in terms of valuation, Byd is not very attractive. First of all, its P/E ratio is at 51.1x. Compare that with Tesla's 60.2x and it's obvious that this narrow difference cannot be justified by Byd's performance in relation to Tesla's.
Worse, the difference when it comes to the earnings multiple of VW is very wide, with Volkswagen trading at only 5 times its EPS. And Volkswagen is very dedicated to dominating the EV market (it already has the second largest EV market share). So, it's a direct competitor in some way that is very undervalued.
However, Byd's market cap is only 1.4 times its revenue right now, while Tesla has a P/S ratio of 8.9x. Still, Volkswagen is trading at 0.3 times its sales.
And when it comes to its P/B ratio, Byd is trading at 5.2 times its book value while Tesla at 15.4 times. This is a notable gap, but Volkswagen is only trading at 0.5 times its book value.
As we said, the market has already captured Buffett's trust and the stock as an EV play into its valuation. Maybe some analysts can argue that the trading price is fair given how competitive the company is in that relatively new growing industry.
But there are a lot of "if"s that may not be materialized and a high price based on them is really just that; a high price. For this reason, a purchase of this stock would be speculative in nature.
Byd Stock 2022
The last year's selloff is difficult to attribute to a specific cause.
The stock fell by 22.96% YTD, which is not a huge drop, but definitely not insignificant either. For this reason, let's view the most notable price drops in 2022 and some accompanying events:
Sep. 02 (-6.88%)

Berkshire Hathaway sold shares of BYD for the second time in less than a week on the day of the price drop.

Jul. 12 (-11%)

On the same day, Berkshire Hathaway was rumored to be cutting its stake in the company.

However, BYD addressed the speculation by stating that no statement has yet been filed with the Hong Kong exchange declaring a major shareholder's change of ownership. Under the regional regulatory guidelines, this action is required.

May 09 (-7.58%)

In the same day, it was reported that Byd is being investigated in China because of concerns about its factory's emissions and the health problems these emissions may have caused. According to the South China Morning Post, Chinese social media is awash with rumors of nosebleeds among children due to the factory's air pollution.

Upon receiving these rumors, local authorities launched an investigation. Regulators have been targeting the plant for most of the past year, adding it to a list of companies ordered to reduce volatile organic compound emissions.

According to the company, the rumors are "malicious fabrications" and it intends to cooperate with authorities.
Conclusion
As you can see, a forecast is very difficult here. Though the company has a long operating history, there are too many variables that may affect the stock price.
Being a major Tesla competitor is one of them. Being Buffett-backed is another. And such huge factors cause a lot of speculation and make the particular stock very volatile.
Some investors who have a high risk threshold may view the stock as attractive. Others may have a diversification level high enough to justify its relatively high valuation.
What we can say with certainty, however, is that the stock's price is not yet attractive enough to classify its purchase viewed in isolation as an investment operation.
FAQ
Can you buy Byd stock in the US?
Yes, Byd has American Depository Receipts with the ticker "BYDDY" that you can buy through an over-the-counter transaction.
Is Byd a profitable company?
Yes, Byd has been profitable for a very long time. Gross profit and net income margins have been continuously increasing over the last decade. Additionally, its revenue and net income figures have witnessed dramatic growth in the last 10 years.
Is Byd overvalued?
Compared to competitors like VW, Byd seems overvalued. It is also trading at 5 times its equity. But just based on this, the company may or may not be overvalued depending on the investor's diversification level.
Risk Disclaimer
WeInvests is a financial portal-based research agency. We do our utmost best to offer reliable and unbiased information about crypto, finance, trading and stocks. However, we do not offer financial advice and users should always carry out their own research.
Read More