This content represents the writer's opinions and research and is not intended to be taken as financial advice. The information presented is general in nature and may not meet the specific needs of any individual or entity. It is not intended to be relied upon as a professional or financial decision-making tool.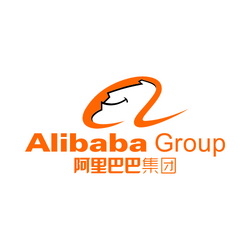 Alibaba is one of the largest eCommerce companies in the world. The business started in Hangzhou, China, in 1999. Since its establishment, it has taken over the eCommerce market and other business segments such as artificial intelligence, the internet, and media and entertainment. It also has a cloud-computing enterprise, Alibaba Cloud, and Alipay, an online payment service. Today, it is one of the world's biggest venture capital firms with over 1 billion customers.
In September 2014, Alibaba listed its shares in the United States on the New York Stock Exchange and had the largest initial public offering. It raised $25 Billion on the first day (at $93.98 per share). In 2019, Alibaba had a second listing on the Hong Kong Stock Exchange at $176 per share. At the time, Jack Ma, the co-founder and chairman of this company, was the largest shareholder until his retirement.
Over the past few years, what has made Alibaba successful is the ability to trade volatile stocks (>10% fall or rise). Overall, Alibaba Group Holding's (BABA) stocks supersede the competition offering individuals an opportunity to trade in a growing eCommerce market, especially in China. Its current headquarters is in Hong Kong.
Alibaba Stock Price Prediction 2023
Alibaba, the largest e-commerce company in China, recorded $1.3 trillion in transactions in terms of gross merchandise volume (GMV) in 2022. Nevertheless, despite this stellar success, the stock is currently in a slump. Alibaba shares are rarely available at such a steep discount. As a result, with the prospect of an economic recovery next year, this is one of the finest Chinese stock selections for 2023.
Alibaba appears to be a main benefactor of China's economic opening as the country seeks to lift covid restrictions. This, combined with China's low base in 2022, will result in high growth in the core China eCommerce market in 2023.
The company's cost-cutting measures are succeeding, and the results can be seen in the bottom-line beats it has earned in recent quarters. Most of its newer and faster-growing ventures are seeing narrower losses, which is expected to continue in 2023 as cost-cutting initiatives begin to bear fruit in the next quarters.
Alibaba has already reported earnings for the first and second quarter of the fiscal 2023. In Q1, revenues remained flat year-over-year at $30.6 billion. In Q2, revenue rose 3% year-over-year to $29.1 billion. By the end of Q4 2023, the predicted price should be at $105 (15.38% of the current stock price). Even though the stock dropped below the IPO price, it can recover in the future because of the popularity and use of eCommerce and other business platforms over the next decade.
The recent long-term forecast for the BABA stocks is that it will hit $150 within 2026 and $250 by 2033.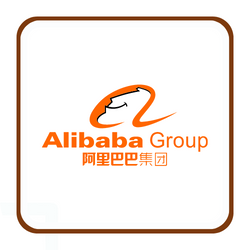 How to Buy Alibaba Stock
The multinational conglomerate Alibaba needs no introduction, as, throughout the year, it has earned its reputation as one…
Alibaba Historical Stock Price
Understanding the historical price of a specific stock is crucial for both investors and financial analysts. This data provides a comprehensive overview of a company's financial performance over time, offering valuable insights into its stability and growth potential.
Historical stock prices are a reflection of a company's past economic decisions, market conditions, and overall industry trends. They serve as a benchmark for evaluating current stock prices, helping investors make informed decisions about buying, holding, or selling a stock.
Moreover, historical data is a fundamental component in various financial analysis methods. For instance, it's used in technical analysis to identify price patterns and trends, which can predict future price movements. In fundamental analysis, it's used to assess a company's intrinsic value by comparing its current price to past performance.
In essence, the historical price of a stock is a valuable tool that can guide investment strategies, minimize financial risks, and maximize returns. Including this data on your website will not only enhance its informational value but also empower your users to make more informed investment decisions.
Alibaba Stock 2022
Alibaba (BABA) stock price started Q1 2022 at $118.79 and was forecasted to hit $100 by mid-2022 and end Q4 2022 at $125. Unfortunately, that didn't happen, as it reduced with each month. In March, it fell below $100 ($76.76); by May, it was 9% lower than its starting price. This fall resulted from the Chinese government taking action against an individual with the surname "Ma," who was reported to have engaged in an internet activity endangering the country's security. This was, however, a case of mistaken identity with the co-founder, Jack Ma.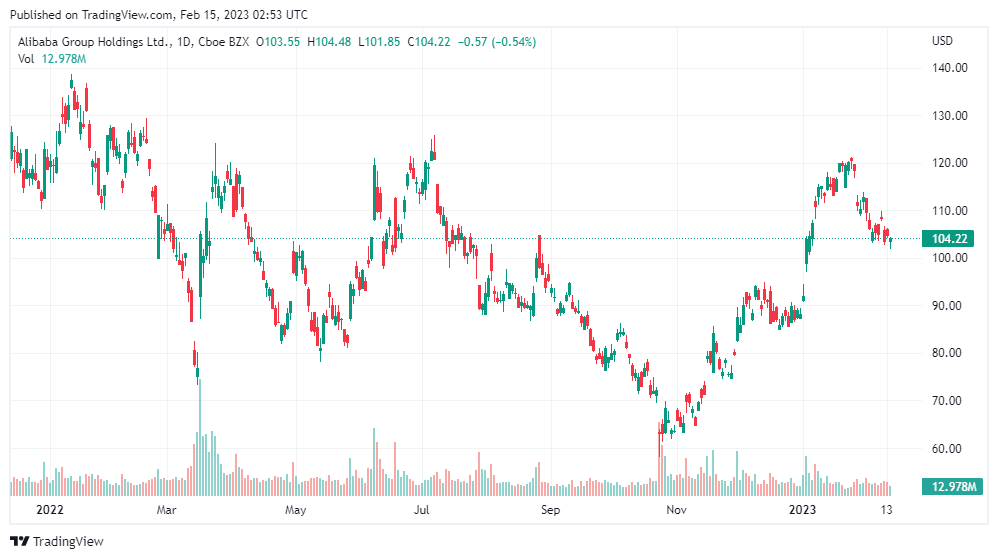 More so, the Chinese eCommerce and technology markets have been facing serious problems, resulting in an economic slowdown and heightened tension with the United States. The government's zero-Covid policy also influenced the drop in price as lockdowns affected supply chains and manufacturing industries.
October faced some recovery; by November, the price stood at $68.13, a 43% decrease from the start of the year. Using the December price, the forecasted price at the end of the year became $78.23.
October faced some recovery; by November, the price stood at $68.13, a 43% decrease from the start of the year. Using the December price, the forecasted price at the end of the year became $78.23.
The recent long-term forecast for the BABA stocks is that it will hit $150 within 2026 and $250 by 2033.
Alibaba Stock 2021
In 2021, Alibaba's stock faced a serious downturn following a series of events that happened: the price dropped by 49% of the IPO. It was originally predicted to end in December 2021 at $275.95, following its April price of $226 per share. Unfortunately, it ended Q4 2021 at $118.79 due to the uncertainties in the Chinese market and the emergency sales of technology stocks in the United States.
Another event owing to this fall is a fine of monopolism labeled on the Alibaba Group Holding Ltd by the State Administration for Market Regulation. This happened in April, and the fine was a sum of $2.8B.
The company announced the Q4 results on February 2022 – the same day the Russia-Ukraine war started.
Alibaba Stock 2020
In 2020, Alibaba's (BABA) stock opened at $216.60 and closed at $206.59 at the end of Q1 2020. The slight decline was the effect of COVID, which China was allegedly responsible for. However, the price began to increase in Q2 as people stopped relying on physical stores and opted in for the alternative – online shopping. The eCommerce sector of this company boomed, and at the end of Q3, the closing price was $251.02 per share.
In late October, Alibaba (BABA) stocks reached a high price of $317.14 but dropped to $265.47 in December. It was sold off in the final months in an attempt to stabilize its price in Q1 2021.
Alibaba Stock 2019
According to S&P Global Market Intelligence reports, Alibaba's stocks rose by 54.8% in 2019. The Hong Kong-based company opened in January at $134.13 and closed Q1 at $168.49. The co-founder, Jack Ma, retired between the Q2 and Q3 period, and the Chinese-American trade wars were looming. This resulted in fluctuating prices, and the stock closed at $173.11.
Interestingly, there was a sudden turn of events in November. Events such as The Singles Day shopping and a launch of a stock offering on the HKSE increased sales. The company recorded $36B from the shopping event sales and $15B from new shareholders' capital. It closed the year at $212.10 per share.
Alibaba Stock 2018
BABA Stock opened the year 2018 at $176.40. It was doing so well that it closed at $204.29 by the end of the first quarter. However, there was a sudden decline in the stock prices as it was affected by the Chinese economy. It was only a presumed factor since Alibaba is China's biggest eCommerce platform.
This decline continued for the rest of the year – up to 20%. There were slight increases in the latter part of the year, but it was nothing compared to how it started. The stocks closed the year at $137.07 per share.
Alibaba Stock 2017
In 2017, the stock opened the year at $89.00. It maintained a slight increase between the end of the first and the second quarter. However, in early June, the company hosted a conference that changed the prices of stocks shortly. This conference presented the company's present and future goals comprehensively. On that day, share prices nearly doubled by 9%, and the closing price reached $141.75.
Through the remaining part of the year, the stock price fluctuated and closed for Q4 2017 at $172.43. This gained the Alibaba Group 96.4% of total shares.
Alibaba Stock 2016
BABA stock opened the year at $78.18 but unfortunately dropped to $67.03 at the end of the first quarter due to China's economic downturn. However, Alibaba Group suddenly had a huge revenue increase between Q2 to Q3, following the Chinese preference for online shopping – from fashion items to electronics and food. In December, the stock price reached an all-time high of $94.06. It ended the year at $87.81.
Conclusion
Alibaba is one of the world's largest eCommerce retailers and has provided people with an opportunity to depend on the best online shopping experience. Apart from this, the company has also invested in high-profit sectors such as media, entertainment, iCloud services, and even online payment – AliPay. At the Q2 fiscal year's end (on September 30, 2022), this company claimed to have generated an approximated revenue of $29.1 billion from all sectors.
As Chinese and international users keep using the services of Alibaba Group Holding Ltd, there is bound to be growth for Alibaba stock. It opens an avenue for more investors to join the eCommerce giant. However, according to this article, there are likely fluctuations in stock prices due to inevitable economic factors. Still, the company knows how to make a bold recovery.
FAQs
Alibaba uses fundamental analysis, but technical analysis has seemed to work often, especially in determining trade entry and exit points. In that case, the best strategy is the Relative Strength Index (RSI). The Moving Average Convergence Divergence (MACD) is another option.
Does BABA Stock have a Future?
Alibaba is a large eCommerce company with several other sectors in Asia and worldwide. From its current standpoint, it has a bright future. Automatically, the stock has a great future.
Is Alibaba (BABA) Stock safe to buy?
Alibaba's (BABA) stock is safe to buy, but analysts recommend that investors take some time to research and decide when to buy carefully.
Risk Disclaimer
WeInvests is a financial portal-based research agency. We do our utmost best to offer reliable and unbiased information about crypto, finance, trading and stocks. However, we do not offer financial advice and users should always carry out their own research.
Read More