This content represents the writer's opinions and research and is not intended to be taken as financial advice. The information presented is general in nature and may not meet the specific needs of any individual or entity. It is not intended to be relied upon as a professional or financial decision-making tool.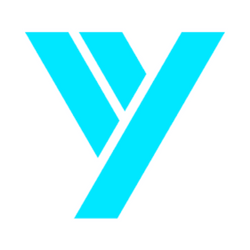 Yasa was a privately held company that manufactured axial-flux electric motors and controller products for the automotive, aerospace and marine industries (bloomberg.com). It was founded in 2008 and acquired by Mercedes-Benz in July 2021 (bloomberg.com) (pitchbook.com). Therefore, it did not have a publicly traded stock price history.
YASA is a daughter company of Mercedes Benz that focuses on the production, development, and advancement of electric motors and other electronics which need to be powered. YASA was founded in September 2009 by the founder Dr. Tim Woolmer, who is also representative CTO and a holder of many other similar motor technology firms. The CEO of the firm is Juergen Banken.
The headquarters is located in Oxford, United Kingdom, where the company was initially launched. Their products are used in a wide range of sectors, including electric vehicles, renewable energy systems, and industrial automation. YASA is considered to be one of the leading performers in the field of electric motor technology. Having the most recent technology in their production sites, YASA has a solid output, with fast production and high-quality products.
YASA wasn't founded long ago but still managed to already have significant successes in the branch. Cooperating with big players in the automobile manufacturing industry, YASA got ahead of many other companies in the sector. The products were noticed by Ferrari in 2019, when YASA first implemented its high-performance electric motors, into a hybrid Ferrari car. Shortly after, YASA was acquired by Mercedes Benz in 2021, for the production of e-cars, such as the well-known EQS model, which already had robust success for the company.
Stock Performance
some of the factors that influenced Yasa's growth and valuation over the years. Some of these factors are:
• The increasing demand for electric vehicles and hybrid vehicles that require efficient and compact electric motors and controllers (bloomberg.com) (en.wikipedia.org).
• The development of innovative technology based on axial-flux design that enabled Yasa to produce high power density, low weight and low cost products.
• The establishment of strategic partnerships and collaborations with leading automotive companies such as Ferrari, Jaguar Land Rover, Williams Advanced Engineering and others.
• The attraction of venture capital funding from investors such as Parkwalk Advisors, Universal Partners, Oxford Sciences Innovation and others.
As already mentioned, YASA was bought by Mercedes Benz, so we have to take a look at the Mercedes Benz Group stock (Ticker: MBG) for the historical performance reference, which is currently trading on the XETRA that is the Frankfurt Stock Exchange based in Frankfurt, Germany.
Having some ups and downs since its IPO in 1996, the MBG stock is generally considered a stable value company to own. Taking a look at the last fiscal year, it was a rather neutral year for MBG. The share price fell drastically to a yearly low at EUR 50.19 per share from its previous EUR 69.93 at the beginning of 2023. The stock had its rebound close to the end of 2023 and went up to close to its initial trading price at around EUR 67.04 with a yearly performance of around -2.4%.
The stock surely pushed its price up by starting the production of Electric vehicles, which was supported by YASA with its high-performance electric motors. As most of the companies in the auto manufacturing industry are moving towards being CO2-neutrals producers, Mercedes couldn't stay behind on this trend.
Financials of MBG
For financial analysis, we will take a look at 3 key factors: the annual income statements, balance sheets, and cash flow statements. Starting with the last few annual statements, we can notice that the overall revenue over the years until 2019 had been on a continuous rise, eventually reaching around EUR 172.8 billion. Unfortunately for MBG, 2020, as in almost every other company, was rather a poor financial year. With a pool-back of 30% in total revenue, it reached EUR 122 billion, after which it experienced a rebound of 10% achieving EUR 133.89 billion. The estimate for fiscal 2023 is a total revenue of EUR 144.25 billion, which would be expected to have a positive outcome for the share price if met by the company.
The gross profit fell from 2018 to 2020 by almost 40% coming to a low of EUR 21 billion by the end of fiscal 2020. MBG experienced a big jump of 45.81% in 2021 achieving EUR 30.7 billion in 2021. The estimate for the end of fiscal 2023 is EUR 38.84 billion, which also gives a positive outlook for the stock price for the start of 2023 if the numbers are in line with expectations.
The net income had been falling over the last few years until 2021 when MBG experienced a massive growth of 534% reaching EUR 23 billion. For 2023 the estimate isn't that far away from the previous year's number.
Coming to the balance sheet statements we can see overall positive results. From 2015 until 2019 there was an increasing trend in the results in both the total assets and total equity, although the liabilities had been rising as well. In 2020 there was a decline in all assets, liabilities, and overall equity for the year. The pullback continued also in 2021, apart from the total equity which rose by 17.5%.
The free cash flow has continuously been on a rise, except in 2017. The last report in 2021 was around EUR 20 billion, yet the estimate for 2023 is EUR 14 billion, which is a significant decline. This could slightly affect the overall share price.
Comparing the financial estimates with the technical analysis we can mostly see Neutral/Hold results on the Oscillators and Buy results on the Moving Averages, taking into account 11 different Oscillators and 15 Moving Average indicators. This leads to an overall "Buy" signal with 2 Sell, 9 Neutral and 15 Buy indicators.
MBG risk & reward
Before deciding to invest in any stock, you need to understand the potential risks of investing in the stock market and that you could lose part or all money invested in the stock market. You should be aware of how much money you are ready to lose, so it would be recommended to consider consulting with a financial advisor or professional before investing if you are new to the stock market.
Conclusion
YASA established in 2009 and headquartered in Oxford, United Kingdom is a company that specializes in the production of electric motors and other electronics. YASA is considered to be one of the leading performers in the field of electric motor technology which was probably the reason why YASA was acquired by Mercedes Benz Group in 2021, after which it was tradeable under MBG on the German XETRA stock exchange. The stock had a solid performance, as Mercedes is one of the leading companies in the auto manufacturing industry. Having good results in financial statements in the previous few fiscals, MBG is considered a robust long-term investment, for people who don't expect big ROIs in the near term and are willing to hold to gain long-term capital appreciation.
Combining the forces of the YASA technology for electric vehicles and Mercedes Benz which is considered a veteran for its auto design and manufacturing, the company can reach significant breakthroughs in the future. Being one of the leaders in the traditional antimanufacturing industry the company can also become one of the leaders in the electric vehicle segment.
FAQs
What is YASA's ticker symbol?
YASA itself doesn't have publicly traded stock listed on the stock market since it was acquired by Mercedes Benz in 2021. If you believe in the future of the products of YASA and their ideas, then you can invest in Mercedes Benz Group (MBG), as YASA contributes to the future of Mercedes and the future of electric vehicles.
When are the Q4 statements for MBG going to be reported?
Q4 reports for Mercedes Benz Group are going to be on the 17th of February 2023. The estimate for earnings per share (EPS) is EUR 3.49 and EUR 37.74 billion in revenue for the Q4 2022 results.
Risk Disclaimer
WeInvests is a financial portal-based research agency. We do our utmost best to offer reliable and unbiased information about crypto, finance, trading and stocks. However, we do not offer financial advice and users should always carry out their own research.
Read More