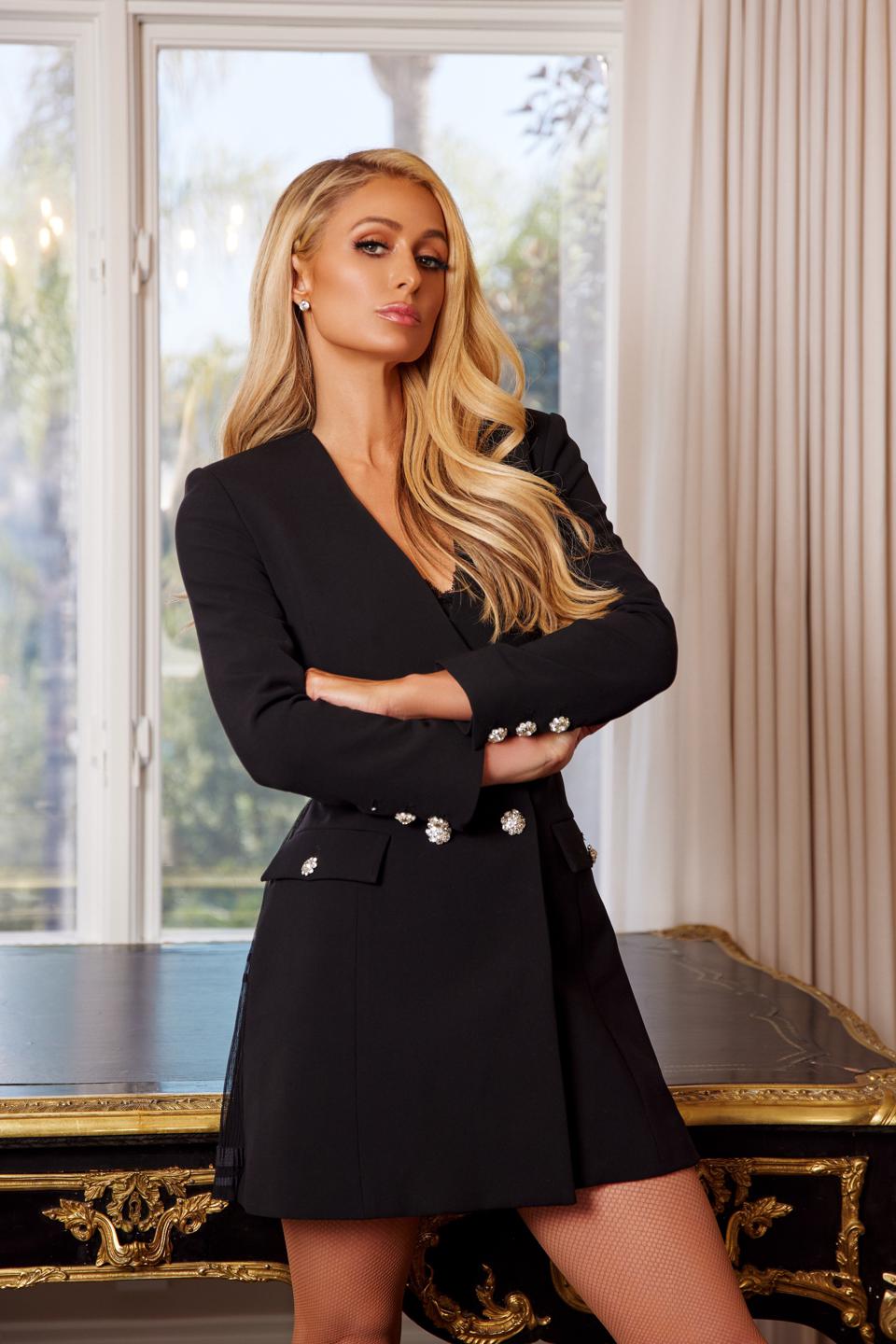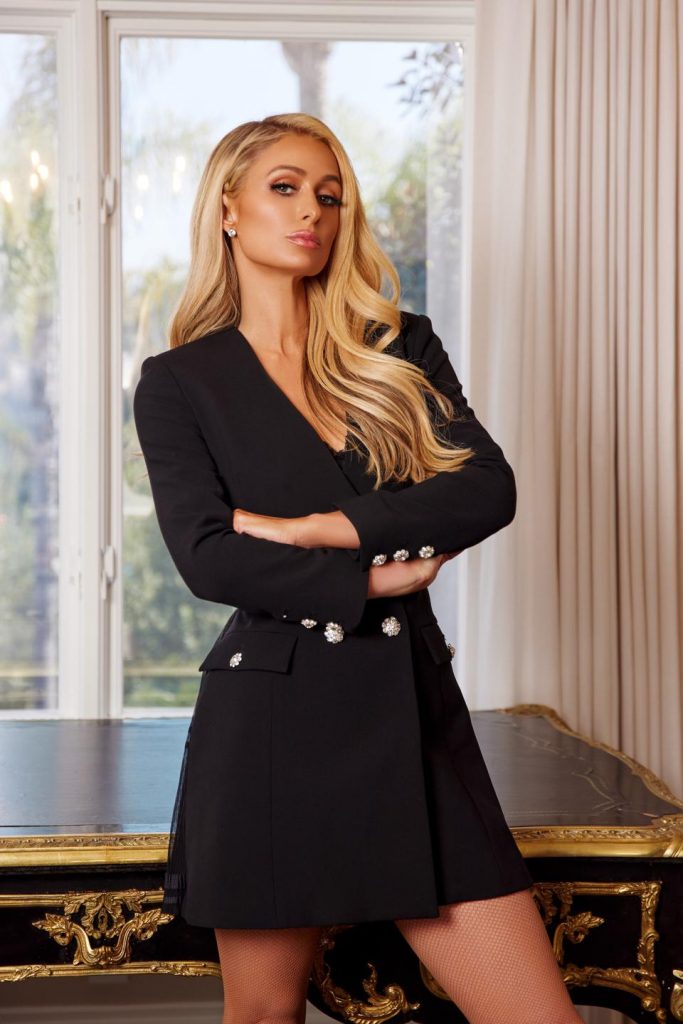 Paris Hilton can easily be described as a crypto evangelist. The original influencer has not wasted any opportunity to talk about her love for crypto and even actively engage the community. Unlike other celebrities, she sees crypto and NFTs as a passion for her, not just a cash grab, and this has led her to engage NFTs artists and enthusiasts on Twitter, Clubhouse, and Discord, where most of these communities are found.
Paris invested in both Bitcoin and Ether early in 2016, when they were only priced at around $1,000 and $10, respectively. Paris got into the crypto scene as early as 2016 where she says her interest peaked after having dinner with some Ethereum founders. This was before crypto was hot and everyone was trying to get on the bandwagon in 2017.
Paris created her first NFT in 2019 and sold it in March 2020 for charity, where she won "Best Charity NFT" at that year's NFT awards ceremony and launched her own NFT collection, called the "Iconic Crypto Queen," for $1.1 million in ether, and she also told the Guardian that she owns more than 150 NFTs.
Who is Paris Hilton?
Paris Hilton is an American media personality, model, entertainer, and socialite. She was born in New York and raised in Beverly Hills, California. She's the granddaughter of Conrad Hilton, who happens to be the founder of the popular Hilton Hotels.
She became famous in the late 1990s, attracting tabloid attention as one of the fixtures of New York City's social scene. Paris went ahead to venture into modeling at age 19 and was signed to one of the most popular modeling agencies at the time, Trumps Model Management.
Her real spotlight moment was when she appeared in the September 2000 issue of Vanity Fair and was proclaimed "New York's leading IT girl" in 2001. She then went on to star in the hit reality television series "The Simple Life," but her leaked sex tape with her then-boyfriend, Rick Salomon was what catapulted her into fame.
Since then, she's gone on to publish a book that became a New York Times Best Seller, land a major role in a film, release an album that reached number six on the Billboard 200, and star in several TV series and movies, and reality television series as well.
Paris Hilton's Net Worth
Paris Hilton is an American media personality, socialite, businesswoman, and DJ. She gained fame in the early 2000s through her appearances on reality shows and her work as a model and actress. In recent years, she has also become involved in cryptocurrency and NFTs (non-fungible tokens). In this section, we will provide a detailed table of Paris Hilton's net worth, including information on her earnings, investments, and other assets, including her involvement in cryptocurrency and NFTs.
Table: Paris Hilton's Net Worth
| Category | Amount |
| --- | --- |
| Earnings (Various Ventures) | $300 million (estimated) |
| Investments | $50 million (estimated) |
| Crypto Investments | $40 million (estimated) |
| NFT Investments | $20 million (estimated) |
| Real Estate | $15 million (estimated) |
| Cars | $5 million (estimated) |
| Total Net Worth | $430 million (estimated) |
Updated Mar. 2023
Earnings
Paris Hilton's estimated net worth is $430 million, according to various sources. Her earnings come from various ventures, including her work as a DJ, model, and businesswoman. She has also made money through her appearances on reality shows, such as "The Simple Life" and "Paris Hilton's My New BFF." In addition, she has launched numerous fashion and beauty brands, including Paris Hilton Footwear, Paris Hilton Handbags and Accessories, and Paris Hilton Fragrances, which have reportedly generated hundreds of millions of dollars in revenue.
Investments
Hilton has made significant investments in various businesses and startups over the years. She has invested in companies like Uber, Spotify, and Oculus VR. She has also invested in real estate, including a $8.5 million home in Beverly Hills. Her total investments are estimated to be worth around $50 million.
Crypto Investments
In recent years, Hilton has become involved in cryptocurrency and has reportedly made significant investments in various digital currencies, including Bitcoin and Ethereum. According to reports, her crypto investments are worth around $40 million.
NFT Investments:
Hilton has also become involved in NFTs (non-fungible tokens), a type of digital asset that is unique and can be bought and sold like any other asset. She has launched her own NFT collection, which includes digital art pieces and other unique items. According to reports, Hilton's NFT investments are worth around $20 million.
Real Estate
Hilton owns several properties around the world, including a $7 million home in Ibiza, a $4.9 million home in Hollywood Hills, and a $2.6 million home in New York City. In total, her real estate holdings are estimated to be worth around $15 million.
Cars
Paris Hilton is known for her love of luxury cars and owns several high-end vehicles, including a Bentley Continental GT, a Rolls Royce Ghost, a McLaren MP4-12C, and a Lamborghini Gallardo. Her car collection is estimated to be worth around $5 million.
Paris Hilton is a successful media personality, businesswoman, and investor with an estimated net worth of $430 million. Her earnings come from various ventures, including her work as a DJ and her numerous fashion and beauty brands. She has also made significant investments in various businesses, as well as in cryptocurrency and NFTs. Her real estate holdings and car collection add to her overall net worth.
Paris Hilton's Cryptocurrency Investments
As stated earlier, in the early years of crypto in 2016, Paris invested an undisclosed amount in Bitcoin and Ether, but since then she's invested much more in crypto. Let's consider some of the investments she's made in cryptocurrency.
This year, an Ethereum blockchain scaling platform called Boba Network raised $45 million in its Series A round, and Paris Hilton was one of the investors alongside her husband Carter Reum and Will-Smith-led Dreamers VC.
Boba Network is a platform that allows its users to create decentralized apps on the Ethereum blockchain that offer way more features at a lower rate and also transfer non-fungible tokens across users in different Ethereum layers.
MoonPay is another cryptocurrency platform that Paris has chosen to invest in. According to Decrypt, MoonPay announced this year that Ashton Kutcher, Steve Aoki, and Paris Hilton have joined Brie Larson, Gal Gadot, Eva Longoria, and others to provide $86.7 million in funding for the crypto payment infrastructure.
These investments have been solely based on platforms that she genuinely believes have the potential to create products for the future. Paris Hilton believes in crypto and any crypto platform she will invest in will be one she equally believes in.
Paris Hilton NFTs Investments
Paris Hilton's passion for NFTs has not been relegated to only her talking about it, she's also put her money where her mouth is.
She strongly believes in the future of NFTs, and that's why she has decided to invest heavily in them. In her blog post, she said, "I see NFTs, or non-fungible tokens, as the future of the creator economy. Whether art, music, fashion, or design, NFTs allow me to express myself and allow all creators to directly reach their audience, creating a new type of marketplace."
Paris Hilton and other angel investors and notable celebrities invested a total of $4 million in Afterparty's upcoming polygon-based NFT ticketing platform. Afterparty is an all-in-one ticket organizing platform. Users can go on the platform and purchase tickets with crypto for upcoming events; they are currently looking to pivot into organizing their own events. They successfully raised a total of $7 million for the development of its NFT ticketing platform on the polygon network.
She also recently joined the NFT platform "Origin Protocol" as an investor and strategic advisor to help users mint their own NFTs and sell them on Origin Protocol. She has launched a series of autobiographical non-fungible tokens (NFTs) dubbed "Paris: Past Lives, New Beginnings" on the Origin Protocol herself.
Paris Hilton Investments in Companies and Stocks
During her career, she has launched 27 fragrances worldwide and won numerous awards, including the 2019 Best Mass Fragrance Award from WWD. Currently, 11:11 Media has verticals in TV (Slivington Manor Entertainment), audio (London Audio), digital (11:11 Digital), licensing, NFTs, and impact. Hilton uses 11:11 Media to inspire, empower, and create a lasting positive impact, always keeping up with emerging trends and opportunities.
As an investor, she's committed to supporting and empowering the next generation of entrepreneurs, especially female entrepreneurs. Her focus has also been on companies that are positively affecting the world, and these include companies such as; Daily Harvest, Viome, R3SET, Genies, Good Catch, Zen Water, Yatz, and many more.
According to Crunchbase, Paris Hilton has made 10 individual investments as an angel investor.
These include; RSTLSS, Colossal Biosciences, the ORIGYN Foundation, Carrot, Podz, Good Catch, and others.
ORIGYN Foundation is a non-profit foundation that has a platform that helps users identify and authenticate their digital and physical items. They help artists mint and generate digital certificates of their artworks, thereby authenticating them in a decentralized environment.
Podz, which just recently got acquired by Spotify, auto generates a high-quality 60-secs highlight of podcasts and adds them to its users' personalized feeds.
Paris invested in Good Catch alongside Woody Harrelson and Shailene Woodley; Good Catch is a plant-based seafood brand that offers products such as fish sticks, fish fillets, fish burgers, crab cakes and much more.
RSTLSS is a digital fashion label enabling brands to access the metaverse in a scalable way.
Colossal Biosciences is a breakthrough in bioscience and genetic engineering that's building radical technology to advance the field of genomics.
Are the Claims about Paris Hilton true?
As far as Paris Hilton is concerned, there are really no negative claims or controversies surrounding her involvement in the crypto scene. Every NFT project she has done has been widely successful without any controversy.
Her love and passion for the community have motivated all that she's done to contribute to cryptocurrency and the entire NFT and Metaverse scenes. For Paris, it's not just about getting the millions, it's almost a passion project. Of course, she's making some money off of it, but at the heart of it all is her genuine belief in what crypto and blockchain technology can do and become in the future.
She hosted her first metaverse party on the gaming platform, Roblox, which launched in October. According to CNBC, the virtual gathering was twice the size of the crowd in New York City's Times Square that night.
She stands out amongst other celebrities who just see this as an investment opportunity (which is not a bad thing). Paris has taken her passion and interest in crypto further by even learning about it. She released an extensive blog post about NFTs on her website. She has successfully positioned herself as an authority in the NFT space, and this hasn't come easy. She has had to immerse herself in the NFT community on social media and learn everything she can about the subject.
Final Thoughts
As budding as the cryptocurrency space is, most people are still not sure of its potency and don't fully trust it yet. There are a number of people who don't believe in a future where the majority of transactions would be done in cryptocurrencies and art would be sold mainly as NFTs. There have been several cases of people investing their money in crypto coins with the promise that the value of these coins will rise. Even in the NFT space, many people, including celebrities, have purchased NFTs with the hope that they would be able to sell them for much more than they paid for them. Unfortunately, not all of these speculations and promises have come to pass.
One thing people look to when they make such investments in something they are not sure of is who else they know that's part of it. Most people have invested in or become involved with crypto and NFTs because one or two celebrities have endorsed them. People just tend to trust things more when they have a popular person's seal of approval.
Paris Hilton has managed to steer clear of any controversy in the cryptocurrency scene. And this is large because she's been open and sincere about her intentions. What some celebrities do is take money from the originators of either a crypto coin or an NFT project and just endorse it and present it to their willing fanbase without doing the work of ensuring how legitimate it is. Thereby leaving the people who they have influenced at the mercy of the originators. And when it eventually comes crashing down, they simply pull out because they have the luxury of wealth to do so without it drastically affecting them. This is not the case with Paris Hilton.
She found something she believed in, learned about it, and chose to invest in it. I think this leaves a blueprint for others looking to get involved with cryptocurrencies and NFTs. It's a rule of thumb that you do not invest in something you do not understand. That's unfortunately the case for most people in the cryptocurrency space.
Risk Disclaimer
WeInvests is a financial portal-based research agency. We do our utmost best to offer reliable and unbiased information about crypto, finance, trading and stocks. However, we do not offer financial advice and users should always carry out their own research.
Read More