This content represents the writer's opinions and research and is not intended to be taken as financial advice. The information presented is general in nature and may not meet the specific needs of any individual or entity. It is not intended to be relied upon as a professional or financial decision-making tool.
The FET token is headed back to its previous price range of around $0.01235 in March 2020. Even its starting price on March 3, 2019, is much higher than its current trading value of $0.08647 as of December 20, 2022. It is hard to pinpoint a single incident responsible for this price decline.
Fetch.ai has yet to escape the onslaught that caught up with the crypto industry in 2022. We witnessed a steep bear run for the first half of the year. Notwithstanding, the coin has stabilized and looks set for a rebound.
We have explored multiple technical analyses to guide you on whether to buy, sell, or hold. Our forecast goes deep into the future, reaching 2030 and beyond. Nevertheless, let's review what Fetch.ai is all about.
FET Overview
Fetch.ai debuted in the crypto industry through an initial exchange offering (IEO). It reached this historic landmark in 2019 despite being around for two years earlier. The FET token began selling on Binance, the world's biggest crypto exchange.
You will find a robust interchain protocol to build and deploy your applications. In summary, Fetch.ai borders on the following:
Peer-to-peer applications through its reusable modular codes
Blockchain network and smart contracts
Decentralized machine learning
Tools for contract deployment, querying, and testing.
Developers in the Fetch.ai framework will use a high-performance WASM-based smart contract language, CosmWasm. With it, they can use the network for Ethereum and build interchain bridges to the rest of the blockchain universe. 2022 has brought several developments despite the dwindling token prices.
First, we saw the launch of Resonate, Trip, and the Decentralized Delivery Network. These cut across social media and travel applications. Still, that was not the end of the bubbling cryptocurrency.
We also saw an expansion of the Fetch.ai ecosystem with the new integrations. There was support for the launch of new DeFis, NFTs, and social media platforms. Then, we received the reconciliation application responsible for recovering tokens from stake migration.
Fetch.ai has reached all its milestones for 2022, the most popular being the Mainet upgrade. The developer portal became more robust, and a co-learn marketplace was launched. Indeed, the crypto has achieved enough to warrant a price increase.
Despite its giant strides in 2022, FET has fallen considerably. It may have stabilized in the second half, but no rebound exists. That has dropped an air of uncertainty over investors.
Let's see how FET will end in 2022 before proceeding to other years.
FET Price Prediction 2023
FET's most significant flex will be to cross the $0.1 mark in 2023. While the team has yet to roll out its roadmap for 2023, we can draw some interesting predictions from its 2022 achievements.
The rollout of the developer portal and ecosystem brings several opportunities to the network. We expect more crypto developers to join the flow and create new applications. As a result, there will be a steady demand for FET tokens.
This steady demand should keep the price intact throughout the year. Hence, we expect FET to trade at $0.1178 by January and maintain this price range throughout the first half of 2023.
There is stiff competition in DApp and DeFi development. The demand for the FET tokens might not drive a price surge. If we experience a price increase, it might cap at $0.1596 by the end of the year.
It falls on the team to roll out mind-boggling features that will beat any negative market trend. That, in itself, is a tough call, considering the fierce competition in the industry. Still, FET has a solid footing in 2022 to kick off 2023.
The debut of the collective learning marketplace is another factor affecting FET's 2023 price. Releasing the decentralized data sharing protocol (DabbaFlow) will significantly impact onboarding new developers. With that settled, the network will maintain a steady supply of FET.
2023 will be quite an exciting year for the crypto industry. We are eager to see how cryptocurrencies will balance themselves after a rocky 2022. Notwithstanding, FET looks set to weather whatever storm comes.
FET Price Prediction 2024
Predictions for 2024 are an overstretch, but possible. FET's price remains essentially unchanged compared to its value on December 20, 2020. Yes, there were substantial bull runs between then and now, but the coin returned to its price bracket two years ago.
We can forgive that trend as being due to the coin's early days. 2024 might be two years from 2022, but it will look nothing like the past two years. We expect FET to reach a trading value of $0.31.
While that is a dull run from its all-time high of $0.9498 on September 16, 2021, it indicates a bull trend. That means long-term investors can invest in the market. Regardless, we can never be too confident of the events influencing the market in 2024.
2024 will bring a more balanced acceptance of cryptocurrency, including FET. This, combined with its in-house features, should strengthen its portfolio and increase demand. Nevertheless, not all share this sentiment.
While we do not expect significant price crashes in 2024, the price increase will not be enough for massive gains. Let's say the toke experienced its last major price burst in 2021.
It will be crucial for FET to exist without controversies or scandals. We expect the market to be less forgiving of scandals in 2024. Hence, any coin embroiled in one might get wiped off the market.
The team at Fetch.ai has much work to do. Keeping FET afloat will not come on a platter of gold, especially with other decentralized developer platforms fighting for market share.
FET Price Prediction 2025
Technical analysis does not reveal any significant price jumps for FET. That being the case, we cannot rule out the impact of other factors. An event could trigger a rush for the coin in 2025.
The forecast for 2025 is sketchy for FET. Nevertheless, we will do our best to sieve out the distracting elements. FET could climb to $0.40 this year.
If FET keeps its momentum from 2024, it will start 2025 on a solid footing. That will set it up for a stable year and a subsequent price increase.
By 2025, FET should be reaching maturity. That means most of the excitement will be gone, and it will become a more mainstream option. It should be the backbone of several high-performing applications.
Tying itself to several decentralized applications is key to surviving anything the year might throw at it.
$0.40 looks feasible for the coin in 2025. However, we will not be surprised if the coin reaches far more than that. In this crypto industry, nothing is 100% certain.
Long term forecast 2030
Fetch.ai has shown signs of becoming a mainstream platform for developers, including machine learning. The network will attach itself to man's survival as the latter becomes more popular. Then, there will be no need to worry about price crashes.
We expect the FET tokens to cross the $1 threshold and trade at about $1.25. Still, that amount will be a stepping stone for the coin in the coming months. FET might hit $1.66 in early 2031 or before 2030 elapses.
We do not expect many mind-blowing additions to the network. Instead, it will focus on perfecting what it has already done. Investors will have no worries if they throw their weight behind cryptocurrency.
FET Price Analysis
Based on data from the past month, the relative strength index for Fetch.ai has hovered at 52. While that indicates a neutral position, other technical indicators suggest a buying season.
FET hit $0.1267 on December 10, 2022, before dwindling to $0.08647 on December 20, 2022. However, indicators show that it has retained its bullish edge. The coin might hit another bull run before the year ends.
There is a high possibility for FET to finish the year above $1. With 90% of the technical indicators asking for a buy, it is worth looking into before the year runs out.
Shortly after, it went bearish, hitting $0.276 on February 27, 2022. The coin made a few attempts to stay on the bull trend before finally giving in to the bear market on April 6, 2020. There were no major bull runs in the cryptocurrency market until December 20, 2022.
You'll notice something unusual about June. While the coin has not gone bullish since February, its trading value has remained relatively stable since June. That makes a price jump before 2022 feasible.
FET Prediction Conclusion
The Fetch.ai network brings decentralized machine learning to the crypto community. It also adds a developer portal with all the features needed to create peer-to-peer applications. Notwithstanding, its achievements have done little to save its native token, FET, in 2022.
The coin went from $0.5666 in January to a trading value of $0.08647 on December 20, 2022. This decline may be connected to the general bearish crypto market. With that in mind, we expect a price jump in the coming months.
FAQs
What unique features does Fetch.ai have?
The Fetch.ai network supports peer-to-peer applications, smart contracts, and decentralized machine learning. Its Mainet protocol and the developer portal are some of its most prominent features. Also, we have a co-learning decentralized platform where developers can share knowledge.
How many FET coins are in circulation?
FET has a maximum supply of 3,409,064,989, but the total supply is much less, at 1,152,997,575. The number of FET tokens in circulation as of this writing is 818,912,300.
Will FET reach $1 in 2023?
Although the coin has the potential to reach $1 in 2023, we do not expect it to. There will be a price increase, without a doubt, but we expect it to reach $0.15 during the year. That does not mean it is unaffected by speculation and the general crypto market.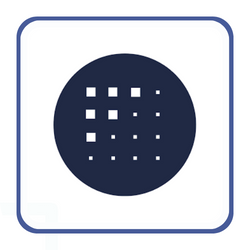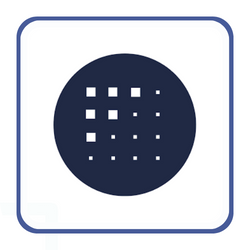 Staking Fetch.ai (FET)
Staking
Fetch.ai (FET) is not so easy to stake and can be considered complex as it requires the use of several platforms and applications. This article breaks down those complexities and guides readers on how to properly stake their FET tokens and the pros and cons of staking these tokens. It also contains some random information about FET and Mainnet 2.0.
Risk Disclaimer
WeInvests is a financial portal-based research agency. We do our utmost best to offer reliable and unbiased information about crypto, finance, trading and stocks. However, we do not offer financial advice and users should always carry out their own research.
Read More