This content represents the writer's opinions and research and is not intended to be taken as financial advice. The information presented is general in nature and may not meet the specific needs of any individual or entity. It is not intended to be relied upon as a professional or financial decision-making tool.
Cryptocurrency is now the new topic in town for most investors. They are continuously discussing how the crypto market will play out in the future. Since cryptocurrencies are the most volatile investment, many investors stay cautious when purchasing any coin.
While investing in stocks is slightly calculated since you have access to the company's financials, that is not the case with crypto coins. No performance indicators or statements are available for you to assess the coin's future value. Nevertheless, finding the best cryptocurrency is possible by looking at the historical analysis and price prediction.
One such coin worth investors' attention is PancakeSwap (CAKE). It has seen a rapid surge in its value over the last couple of years. Experts are confident about its growth and expect the coin to reach new highs in a short time. Let's look at this cryptocurrency's overview and learn about its future forecast.
PancakeSwap (CAKE) Overview
PancakeSwap is built on the Binance Smart Chain (BSC) and has the backing of the BEP-20 Pancake token (CAKE). It is a decentralized cryptocurrency exchange (DEX) with exceptional features that allow you to earn money through lending, yield farming, trading, and staking.
PancakeSwap is one of the few decentralized applications (dApp) that offers these unique features. It is also an automated market maker (AMM) that sets itself apart from Uniswap. You can use it to farm the Pancake token (CAKE) and earn money through it.
Though cryptocurrencies have seen a massive surge in value, PancakeSwap (CAKE)'s value increased gradually. Let's review the coin's statistical overview to understand more about it.
While PancakeSwap (CAKE) did see a massive drop in its price, it has remained steady since then. Though the coin is experiencing a Bull Run, experts are confident that it will gradually increase its value over the next few years. Moreover, people are starting to familiarize themselves with the decentralized currency system.
Therefore, we can expect to see PancakeSwap (CAKE) grow as more people become aware of the decentralized currency system. Let's look at the experts' predictions for this coin in 2023 to know if it is worth investing in it or not.
PancakeSwap (CAKE) Price Prediction 2023
Experts believe there is a good chance that PancakeSwap (CAKE) will increase its value. It will start to see a gradual recovery after the continuous fall from 2021. Therefore, we can expect to see the price of PancakeSwap (CAKE) at the average price of around $5.50 by the start of 2023.
According to various platform-based tools, the average price can go as high as $7.5 by Q4 2023. If the investors showed more interest in the coin, its highest value could go to $8.5 by December 2023. On the other hand, the price can also drop to as low as $7.22.
PancakeSwap (CAKE) Price Prediction 2024
We saw in 2021 how there is a significant increase in demand for various digital assets, such as NFTs. By 2024, there will be many more innovations that we can see in the blockchain industry. Furthermore, we can expect more companies in different industries to accept cryptocurrencies as a mode of payment.
Therefore, there is a good chance that the price of coins like PancakeSwap (CAKE) will see a huge increase in their value. The expected average price value for PancakeSwap (CAKE) will stay around $10.70 by Q4 2024. If the market shows a positive sign, the value can go as high as $12.50. However, it might stay as low as $10.32 by December 2024.
The critical thing that investors need to know is when to buy the coin. It refers to buying the coin when the prices go down in the short run and most probably will bounce back soon.
Though it is risky and time-consuming, it is much better for investors who want to gain good returns in the short run. You would have to keep a close eye on the price fluctuation to know when it is the right time to buy the coin at best possible value.
PancakeSwap (CAKE) Price Prediction 2025
PancakeSwap (CAKE) has massive potential, and it can see a surge in its price by 2025. It can gain investors' confidence if more and more users adopt this coin. In that case, it can reach the highest value of around $18 to $19 by 2025. The coin value will stay from $16.35 to $16.40 in 2025.
If we look at the lowest possible value, the prices might stay around the $15 to $16 mark. However, it is vital not to invest based on these predictions. Since the crypto market is highly volatile, we can expect anything to happen. There is no saying whether the PancakeSwap (CAKE) might reach a higher or a lower value than where it is currently at.
PancakeSwap (CAKE) Long Term Forecast 2030
The high volatility and price fluctuations make it difficult to estimate the value of any coin for the next 5 to 10 years. Nevertheless, experts believe that crypto coins can help you earn a good return if you invest in them in the long run. Therefore, we can expect a significant increase in its current value.
Various algorithm-based platforms and experts believe PancakeSwap (CAKE) will have an average price value of around $100 by the end of this decade. If the market is positive and sees a bullish trend, the coin's price might go as high as $120. But, the price might sink as low as $96 if the crypto market is bearish.
PancakeSwap (CAKE) Price Analysis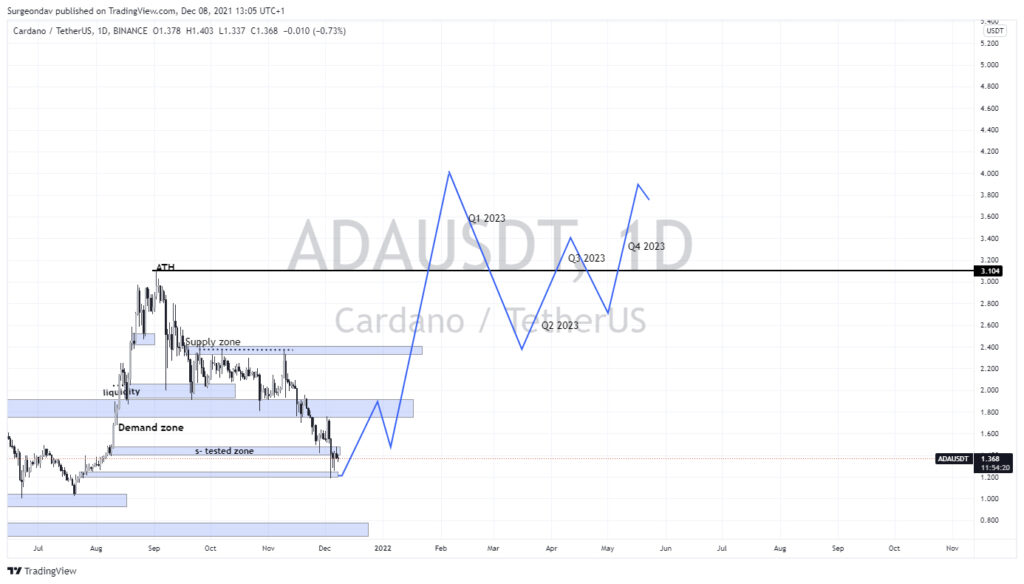 PancakeSwap's (CAKE) price has seen ups and downs since its launch. However, it has remained less volatile than other crypto coins. The coin's value in the first week of October 2021 was around $0.5 to $0.6. It continued to increase at a rapid pace and reached an all-time value of $40.89 by April 30, 2021.
The price of the PancakeSwap (CAKE) plummeted to $12.75 within a matter of five to six months. Since then, the coin has seen a bearish trend and is gradually declining. The current trading price of the PancakeSwap (CAKE) is around $4.2. Though the coin has lost its value by more than 66%, experts are confident it will bounce back.
Many believe it has the potential to go up to its all-time high value and will reach that value by 2027-28. Therefore, investors can look at the historical price performance to understand how the price will play out in the future.
PancakeSwap is the second largest DEX by trading volume. The value of its native cryptocurrency is expected to increase due to the massive surge in the use of decentralized exchanges.
Due to the current market condition, the value of CAKE is not high but it is still possible to get into the cryptocurrency market with a good opportunity to profit from its potential. For instance, if the price of Bitcoin continues to rise, then the value of other cryptos will also increase. The current price of PancakeSwap is $7.87. CAKE had a bullish trend throughout 2021 and continued riding news throughout the year.
Its recent partnership with Binance – the largest cryptocurrency exchange on the planet in terms of volume – was a strategic move that saw CAKE register a 17% gain in value.
PancakeSwap (CAKE) Prediction Conclusion
Price prediction of crypto coins is difficult since you don't have quantitative figures to conduct an analysis. It can be challenging to judge if the prices will go up or down. So, if you want to invest in the crypto market, you should have a long-term strategy to know when to buy or sell.
As for the PancakeSwap (CAKE) coin, there is a chance it will recover and see an increase in its value in 2023, 2024, 2025, and 2030. The coin's price might reach the value of $100 by 2030 if the market shows positive indicators and signs of growth.
You can stay updated with the latest news and trends in the crypto industry to know when it is the right time to buy or sell. It will give you an idea of when to buy the dip.
FAQs
Here are some frequently asked questions that many people have in their minds regarding PancakeSwap (CAKE).
What can you expect the value PancakeSwap (CAKE) to stay around in 2023?
Our analysis of the technical data and CAKE's price trends suggest that the average price of pancake swap will be around $12.5 within the next three years. However, it is not possible to predict exactly how this cryptocurrency will perform in the future.
The price of pancake swap is expected to remain consistent and resilient. However, global economic conditions can also affect its price.
Can PancakeSwap (CAKE) reach a $100 value?
There is no way accurate way to tell if PancakeSwap (CAKE) can reach a $100 value or not. It seems quite difficult for the coin to reach the $100 value any time soon or in the next few years. Nevertheless, you can expect from the crypto market that a possible boom might help PancakeSwap (CAKE) reach a $100 value.
Will PancakeSwap (CAKE) price increase or decrease in the coming years?
Experts believe that the PancakeSwap (CAKE) value will increase in the next five to ten years and reach around the value of $90 by 2030. But, there are no financial statements or performance metrics that back that value. So, all these projections and estimates are speculations that the price might increase in the coming years.
What is the present value of PancakeSwap (CAKE) in the crypto market?
The current market value of pancake swap is $3.70 USD. In the last 24 hours, it has moved -2.13%. It is currently ranked 564 out of the 544 cryptocurrencies. Its market capitalization is $585,567,204.
Is PancakeSwap (CAKE) an optimal investment option in 2023?
PancakeSwap (CAKE) has the potential in the future as more businesses take an interest in blockchain technology. It has helped investors earn decent returns on their investments from time to time.
What will PancakeSwap (CAKE) value be by the end of 2030?
The average expected PancakeSwap (CAKE) value by the end of 2030 is around $100 to $101. It can go as high as $120 and stay as low as $96 by 2030. However, these prices will change depending on the market situation.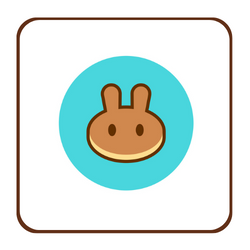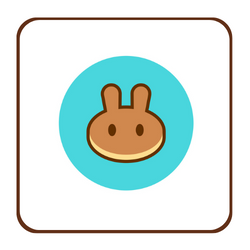 Staking Pancakeswap
PancakeSwap is a widely used decentralized finance (DeFi) platform on which users can trade, earn, and win crypto. The CAKE token is at the center of the platform, allowing users to buy it, win it, or stake it. Staking involves placing the CAKE token on the platform to supply liquidity to traders, in exchange for which stakers earn passive income in the form of free CAKE tokens. Based on the latest participation rates, investors can earn more than 45% APY in the CAKE Pool. The PancakeSwap platform boasts over 2 million users across $3.5 billion staked.
Risk Disclaimer
WeInvests is a financial portal-based research agency. We do our utmost best to offer reliable and unbiased information about crypto, finance, trading and stocks. However, we do not offer financial advice and users should always carry out their own research.
Read More