This content represents the writer's opinions and research and is not intended to be taken as financial advice. The information presented is general in nature and may not meet the specific needs of any individual or entity. It is not intended to be relied upon as a professional or financial decision-making tool.
Cryptocurrencies are the most volatile investment since their prices can change rapidly. Yet, it offers great returns to its investors who were able to invest in various coins at the right time. While Bitcoin and Ether continue to be the top coins with high value, many more are in the market with great potential.
So, it is best to keep an eye on coins like Polkadot (DOT) since they can see a change in their value. Although analyzing the accurate price is difficult due to the increased volatility, we can still understand the historical price changes.
It will help us get an insight into the crypto coin and how the price might change over time. But before that, let's take a look at an overview of Polkadot (DOT)'s.
Polkadot (DOT) Overview
Polkadot is just like any other currency that came into existence at the height of the pandemic. It is a token you can buy, sell, trade, and stake through crypto exchanges. Gavin Wood, the co-creator of Ethereum, is responsible for bringing in Polkadot. Its open-source code is managed by a primary research organization known as Web3 Foundation.
The coin was available to investors in May 2020, and ever since, it has continued to see steady growth in its value. Many investors have Polkadot in their portfolios for diversification. The coin is also available for staking, allowing investors to hold it for the long run.
The Polkadot network can conduct more than 1000 transactions per minute. Its network functions on the blockchain known as the relay chain. Additionally, it has many user-related parallel chains, which will continue to increase as the network grows. Here is a statistical overview of the Polkadot coin.
Polkadot has seen massive ups and downs since its launch. The coin value went as high as $54 on Nov 04, 2021, for various reasons, such as an increase in demand for NFTs, Elon Musk's tweets regarding dogecoin, etc.
Overall, the crypto market saw a boom in its value, and it surpassed the market valuation of $1trillion. Let's go over the future price predictions for 2023, 2024, 2025, and 2030.
Remember that these predictions don't give a buy/sell call for this crypto coin. It is based on the suggestions of different experts and market analysis. Nevertheless, it will give you a fair idea regarding how the prices will play out in the future.
Polkadot (DOT) Price Prediction 2023
While Polkadot is currently trading below $9, experts suggest that its value will see an upward trajectory in the coming years. Our analysts and experts believe the coin's average value will be around $11.53 in 2023. It can be as high as $11.86 or as low as $10.54.
The average price of Polkadot will be around $16.27 by the end of Q4 2023. It might reach the value of $18 to $19 if the crypto market continues to increase or go as low as $15. These prices are subject to change since the crypto market is highly volatile. Unlike stocks, you can't analyze the company's financials to determine its value.
Therefore, crypto investors have to remain cautious when investing in any coin. Many experts are confident about the Polkadot's future because of various reasons, such as:
It has an open-source software code
The coin offers more security and a great level of decentralization
Focuses on providing solutions for blockchain interactions
Potential in the project for future growth
Experienced team of developers led by many well-known names in the crypto market
Furthermore, the company is also dealing with technical issues. All these things give a positive outlook to investors willing to invest in Polkadot. However, the essential thing to remember is that these crypto coins can fluctuate and might see a massive increase or decrease in their value.
Polkadot (DOT) Price Prediction 2024
Many experts predict the average price of Polkadot to go as high as $23 by eth last week of December 2024. If we see a bull run in the crypto market, we can expect the price to go as high as $27.39 by 2024. On the other hand, if the market continues its bearish trend, the coin value can stay as low as $22.98.
The Q1 2024 will help us picture the changing value over the next few months. It can help experts accurately tell whether the coin value will increase or decrease. However, it is vital to understand that the increase in Polkadot's value is subject to the growth of the crypto market.
If the market continues to go up, Polkadot's value will increase. However, if there is a bearish trend in the crypto market, the coin value can go to the lowest of around $22, as per the experts' predictions.
Polkadot (DOT) Price Prediction 2025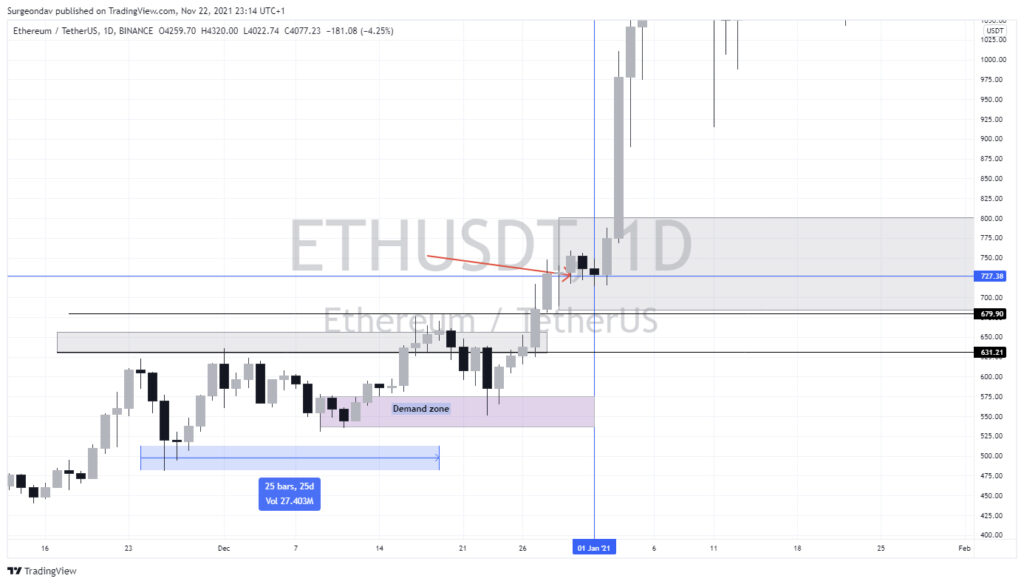 Polkadot's price prediction for 2025 offers a positive outlook for investors of this coin since numerous factors can contribute to increasing its value. We can expect to see a wider acceptance of cryptocurrencies and digital assets in the coming years.
Therefore, there is a good probability that the average price of Polkadot can be around $45 by 2025. If the market experiences a bull run, then the coin's value can hit its highest value of $51-$52. Even if we consider the lowest possible price for Polkadot coin at this time, it will be around $42-$43.
It is vital to keep an eye on the trends and developments happening in the blockchain industry. The evolution of NFT is a prime example of how the latest advancements and innovations can also lead to digital assets, such as crypto coins, increasing.
These changes can significantly impact the value of coins like Polkadot. So, stay updated about the new things coming in the blockchain industry.
Polkadot (DOT) Long Term 2030
If you want to invest in Polkadot coin for the long term, you need to look at its price prediction for 2030. Experts believe the average value of the coin to be around $218. The coin's value can go as high as $247.46 and stay as low as $210.45 in 2030.
Polkadot (DOT) Price Analysis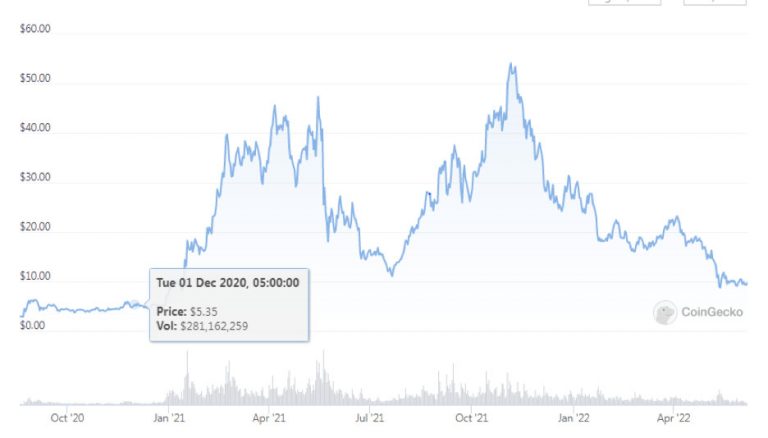 The Polkadot coin was launched in 2020 and saw huge increases and decreases in its value. Its initial value was $3.96 in the mid of October 2020, which increased significantly to $47.95 by the second week of May 2021. However, the price saw a massive fall and reached the value of $10.98 by the third week of August 2021.
The fall in Polkadot's value was due to the massive sell-off of other crypto coins. Consequently, many popular coins, such as Bitcoin, Ether, etc., saw a decline in their overall value. Increased calls for regulations of the crypto market and a ban by China became the contributing factor to the fall in price.
However, the coin recovered quickly and reached an all-time high of $52.38 by the first week of November 2021. Since then, it is seeing a bull run, which is pushing down its value. However, many experts believe the coin has the potential to grow significantly in the next few years.
2022
The first six months of 2022 were not very good for the crypto market. In February, the market cap of DOT was over $16 billion, but it dropped to barely a quarter of that by July 2022. The value of the coin also decreased, from over $23 to around $6.50 on July 12, 2022.
The chart of DOT shows that it has broken through several support zones. If the price reverses higher, the 200 and 100 Exponential Moving Averages will act as dynamic resistance. The fear is that it could go down to a new low, currently at around $2.69.
The price of Polkadot has been falling in the last 30 days. In the last three months, the coin has dropped by -31.36%. Its medium-term trend has also been negative, and it currently shows a negative price change of -80.65%. On this day last year, it was trading at around 27.34.
On November 4, 2021, the price of DOT hit its all-time high of $54.98. Currently, it is at a cycle high of $ 5.72, while its cycle low is at $ 5.00. In the last 30 days, the coin has experienced 13 green days. Its 1-month volatility is at 4.05.
Polkadot (DOT) Prediction Conclusion
Overall, the price prediction of the Polkadot coin indicates that its price will increase shortly. The Polkadot coin can regain its all-time high value by 2025 or 2026. It will have an average market value of around $308 by 2030 and can go as high as $350 to $360.
Bear in mind that the crypto market is highly volatile, and there are no financial statements or performance metrics available. Therefore, it can be challenging to estimate the accurate value of these coins. However, this prediction gives you a hint and helps you make a sound investment.
FAQs
We understand there might be a few questions coming into your mind right now. Here are a few FAQs to help you understand the future growth possibilities of the Polkadot coin.
What is the highest trading value of Polkadot in 2023 that experts predict?
Considering the market volatility, DOT will trade with a minimum trading price of $10.40 and an average trading price of $11.44.
Will Polkadot be able to reach the $100 mark?
Many experts in the cryptocurrency field predict that the Polkadot coin will reach the value of $100 by 2028. They expect the average price of the coin to stay around $103 – $104. Furthermore, the estimation for the Polkadot coin's highest possible value is $120-$121, and the lowest value will be around $100-$101 in 2028.
However, investors should not make their investment decisions considering these price changes. Since the crypto market is highly volatile, we can expect to see the coin value go either go upward or downward. Therefore, it is best to look at the presentable data and then make a decision regarding long-term investment.
What will be the worth of Polkadot by 2030?
As per the algorithms, Polkadot's price is expected to increase in the coming years. Many suggest that the prices can go as high as $350 by 2030.
Is Polkadot a good investment in 2023?
Cryptocurrencies are a risky investment, no matter what coin you choose. If we consider the overall analysis of the Polkadot, it might see an increase in its value in the coming years.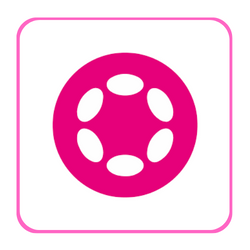 How to Buy Polkadot Token
Polkadot connects blockchains so that data may be shared and a decentralized network can be formed. It can…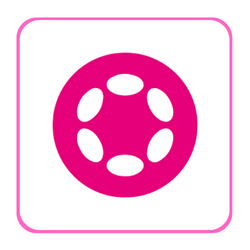 How to stake Polkadot
Polkadot staking is well known for its profitability compared to other cryptocurrency investments. Polkadot staking allows investors to earn up to 14-20% annual interest. You can stake Polkadot on several popular platforms and wallets
Risk Disclaimer
WeInvests is a financial portal-based research agency. We do our utmost best to offer reliable and unbiased information about crypto, finance, trading and stocks. However, we do not offer financial advice and users should always carry out their own research.
Read More