This content represents the writer's opinions and research and is not intended to be taken as financial advice. The information presented is general in nature and may not meet the specific needs of any individual or entity. It is not intended to be relied upon as a professional or financial decision-making tool.
In the crypto space, there is a new project (almost) every single day. But typically, just one out of ten projects becomes successful in the crypto ecosystem. The fact of the matter is that it takes a robust crypto project to maintain attraction in a competitive and evolving market. And one such cryptocurrency is NEO, a decentralized and open-source cryptocurrency with smart contract functionality.
In 2023, it makes more sense to invest in NEO than many other cryptocurrencies. According to crypto market analysis, our price prediction model hints at a brighter outlook for NEO in the coming years. NEO rides on the same bandwagon as some of the successful cryptocurrencies like Ethereum and Bitcoin.
But as the crypto market becomes more volatile, investors have become more cautious to bet on a new digital asset. In terms of transparency, scalability, and accessibility.
Now, before you jump into the rabbit hole of NEO price forecasts, let's understand its basic mechanics, background, features, and benefits.
NEO Fundamentals
Blockchain technology fuels the foundational functions of NEO. The cryptocurrency works around a unique data chain that maintains and secures transactions in multiple computers and away from independent usage. NEO operations are reviewed through data blocks that spot the owner as well as the transaction.
NEO: Historical Background
NEO was rolled out in the market back in 2017 by Chinese programmers Erik Zhang and Da Hongfei. Long before the ICO of up to $4 million funds, the project was dubbed Antshares. By 2016, Antshares managed to become one of the top-rated tokens in China.
The successful Initial Coin Offering became the perfect opportunity to garner the interest of new traders and rebrand the network as NEO. After new branding in 2017, prominent crypto exchanges decided to offer integrated support for NEO trading. It was only a matter of time before NEO rose to new heights of popularity and became part of the top-tier cryptocurrencies on a global scale.
The fundamental objective of NEO is to transform the contemporary global economic landscape through a smart economy. It uses blockchain technology as well as smart contracts in order to roll out and manage a high volume of digital assets.
NEO Statistical Overview
Perks of NEO (NEO)
NEO has become one of the largest and most famous blockchain-based projects that utilize advanced cryptographic encryption to secure transactions. This security mechanism cuts out the need to involve one or more third parties from the platform.
The good news is that NEO continues to gain more popularity because of its progressive use cases that work in favor of token holders and investors. For starters, NEO provides limited mined tokens of 15 million each year that helps users avoid inflation.
One of the highlights of NEO is that it offers support for various programming languages. In the blockchain ecosystem, NEO also comes with the lowest commission. When it comes to data processing, NEO uses a dedicated smart contract system that can process more than 1,000 transactions per second. It is no wonder Alibaba, Microsoft, and HyperLedger have become official partners of the NEO platform.
NEO Price: Analysis of Past Price Performance
In early 2020, NEO rose to a high market value of $16.60 under the bullish trend. But after February 2020, the bearish trend had a negative impact on the crypto market. Consequently, NEO witnessed an all-time low price of $4.50. After mid-2020, NEO managed to establish a minimum and maximum trading range of $9.60 and $13.50 under the bullish trend.
NEO: Technical Analysis of the Price
Our technical analysis finds a high level of resistance from NEO in the coming years. With market support and continuous attraction, the trading price of NEO would increase tenfold in the next five years. If the data holds true, you can expect the trading price of NEO to hold at $66.45. But the price prediction model of NEO largely depends on "how" market sentiment changes in the next few years.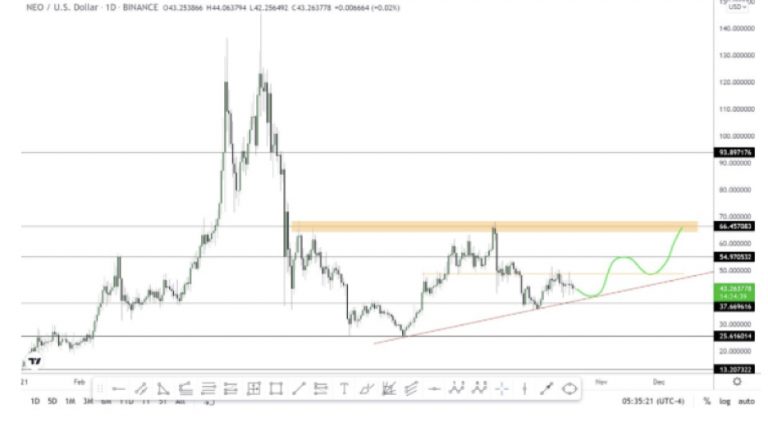 Although the long-term trend for the cryptocurrency is positive, the price of NEO is expected to remain volatile. Currently, its circulating supply is around 70,538,831. NEO has gained around 13% in the last 24 hours. NEO is currently ranked #70 in the entire crypto ecosystem with a marketcap of $505,451,273.
In 2022, the price of NEO experienced a significant fall. It started to decline and hit a support level of $25 in July. After it recovered and hit a high of $66, it continued to remain negative. However, after it breached a support level of $16, the coin was able to bounce back and start a new trend. For the next year, the prediction for the price of NEO is positive.
In most cases, the accessibility, compatibility, and transparency of NEO will further increase the trading price of the cryptocurrency in the competitive crypto market. When it comes to the long-term prediction of the NEO, the price forecasts suggest an average value of $129.502 by the end of 2027. The most optimistic and highest value of the predicted price point of NEO is forecasted to be around $533 by the end of 2025.
NEO Price Prediction 2023
Upon closer look, investors would realize that NEO has had a digressive price value for the past few years. But moving forward, the NEO price may escalate in 2023. As more competitors catch up and the crypto market evolves, investors that want to trade through NEO may experience ups and downs in 2023. Nonetheless, 2023 may see the price of the NEO token hit $35, which would become its highest price point. On average, you can expect to see the token price of NEO reach $32.
NEO Price Prediction 2024
The price performance of the NEO coin may break some records in 2024. Come to a bullish trend, the NEO token may be able to secure a price of $40 in the crypto market. On average, token holders can expect to trade NEO at a price range of $38.
The maximum and minimum price of the NEO is forecasted to hit $42 and $30 in 2024. This year will also prove whether or not NEO offers sustainable growth despite adverse market conditions. But by the end of 2024, investors and traders would not have to worry about significant price drops in NEO.
NEO Price Prediction 2025
Our expert analysis predicts that 2025 may become the benchmark year for NEO as it crosses the threshold of $55. Based on our technical analysis, investors and token holders can expect mainstream adoption of NEO. On average, the trading price of the NEO would reach $45 in 2025. The minimum and maximum price of NEO would be around $37 to $48 by the end of 2025.
NEO Price Prediction 2026
2026 may push the trading price of the NEO coin to new heights. In fact, our price prediction and technical analysis highlight that 2026 become the best year for NEO. As world economies crumble, recover, and evolve in the post-pandemic era, NEO is expected to maintain its momentum in the upward direction. On average, the trading price of NEO may reach $45 by the end of 2026.
Also, the maximum and minimum price points of NEO would be around $55 and $42. All the market indicators suggest that the future price prediction of NEO would fall under the bullish trend. Speaking of long-term concerns, the price prediction of NEO is mixed in the market.
NEO Price Prediction 2027-2030
Our comprehensive technical analysis of NEO suggests that the minimum forecasted price would fall around $190 by the end of 2027. On average, the trading price of NEO is expected to reach $195.62 by 2027. The next year may see the average price of NEO be around $265.55 for the rest of 2028.
The minimum and maximum price of NEO will range from $257.73 to $317.72. Our price prediction model paired with market analysis hints that the trading price of NEO would reach the maximum level of $444.84 in 2029. On average, token holders can expect the trading price of NEO to hit $385.89 in 2029.
When it comes to the price prediction for 2030, NEO is expected to hit a minimum and maximum value of $545.17 and $650.91. On average, investors can expect the value of the NEO to hover around $560.61 by the end of 2030.
How to Buy NEO on eToro
NEO is a blockchain-based technology for constructing investment instruments that compete directly with Ethereum. The NEO Center is known as the "Chinese Ethereum" due to its location in China. NEO's exchanges are less expensive than Ethereum's, and the platform includes a resource to assist future growth.
Furthermore, NEO is an atheist as a result of this. NEO would appeal to traders who believe that another coin will eventually replace Ethereum as a platform for developing distributed software.
Step 1: Open an Account
To purchase NEO coins, you must first register for an account with a cryptocurrency exchange provider that supports the fund's exchange. You can use the eToro app to keep track of the coin's market value fluctuations and sell a variety of cryptocurrencies. Go to eToro homepage.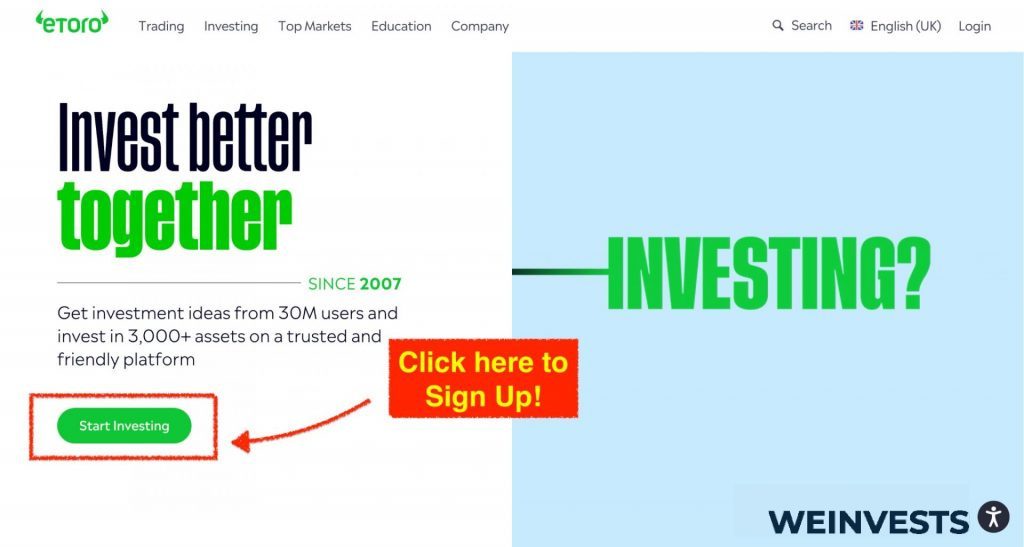 It will require you to fill in only the basic information, which only takes a couple of minutes.
You should check out eToro's terms, conditions, and policies before proceeding to the next step. Additionally, rereading your information to make sure it doesn't have any errors is also a good idea.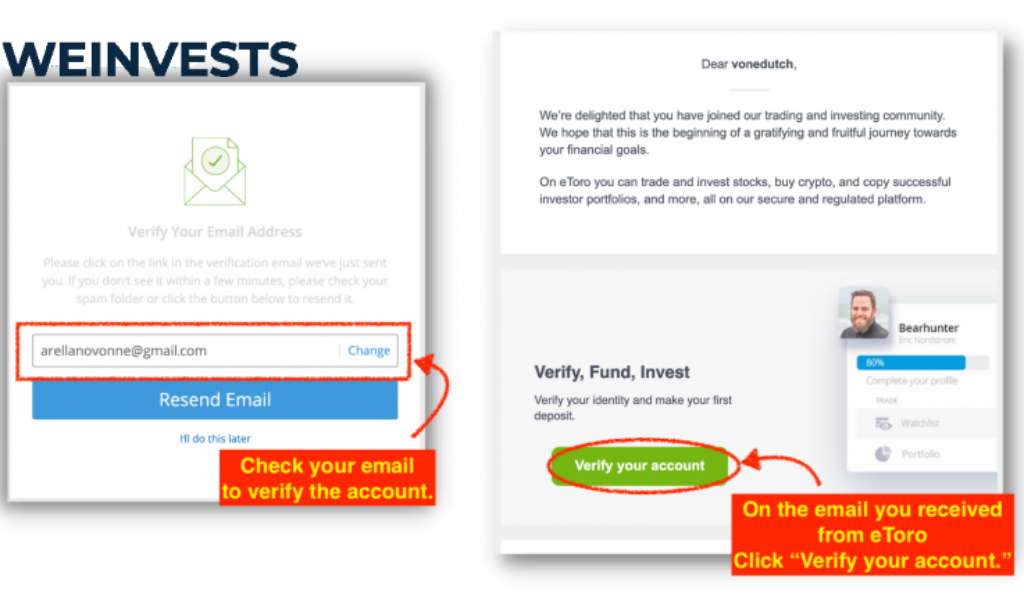 Step 2: Upload ID
Since there are so many swindle platforms out there, you need to guarantee that the one you're trusting is safe. Otherwise, there is no way to make sure that your assets are secure.
In this case, eToro wants to ensure the safety of the users' cryptos and money. Therefore, everyone needs to go through a verification process, and if you don't complete it, you're not able to access the features that the platform
Verifying your identity is not very challenging. You have to upload an ID picture and prove your residence by adding a photo of any utility bill that's less than three months old.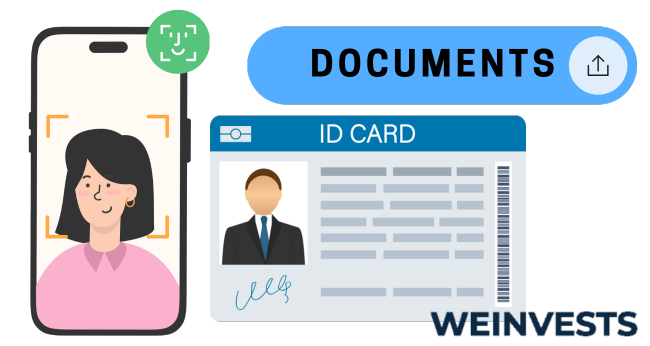 Step 3: Make a Deposit
If you already verified your account, it's fantastic! It means you're ready to fund it and get started with examining all of its features.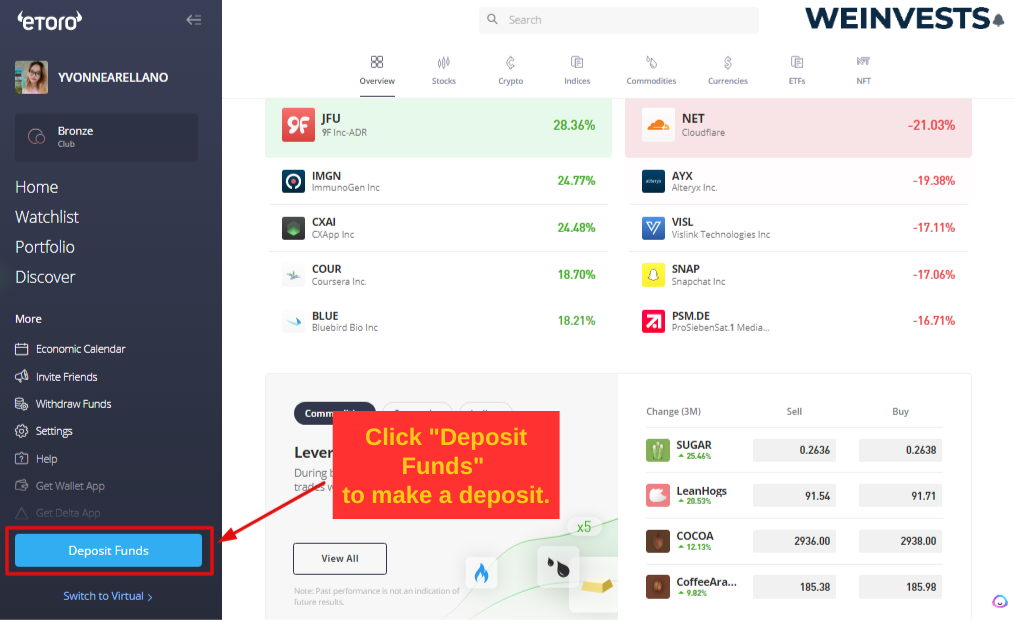 To fund your account, just go to the 'Deposit' option and choose the specific features of how you want to invest your money, for example, the amount and payment method.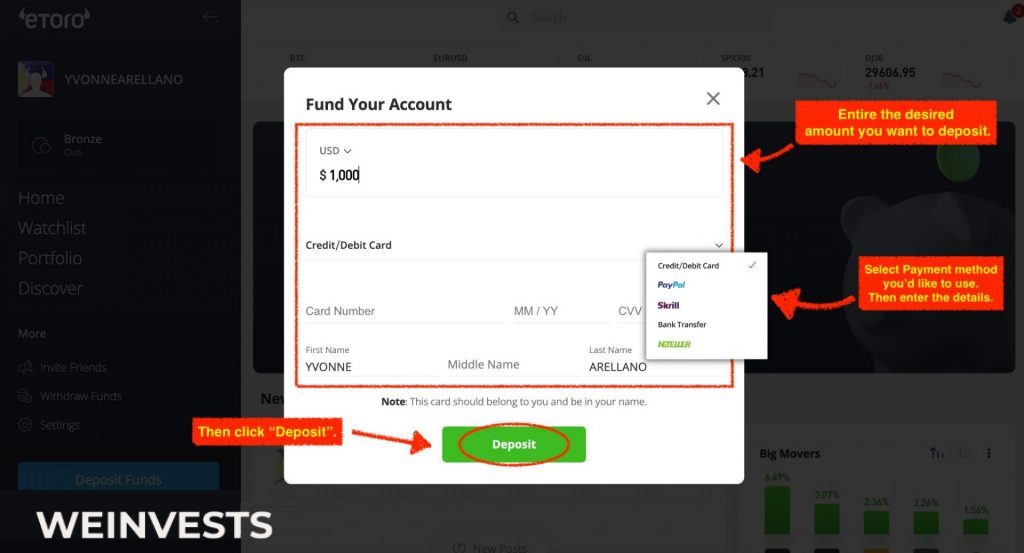 Step 4: Search for NEO
With an account that has some money, you're able to go through eToro and examine all the options that it gives you. Search for NEO and explore everything that this platform offers you!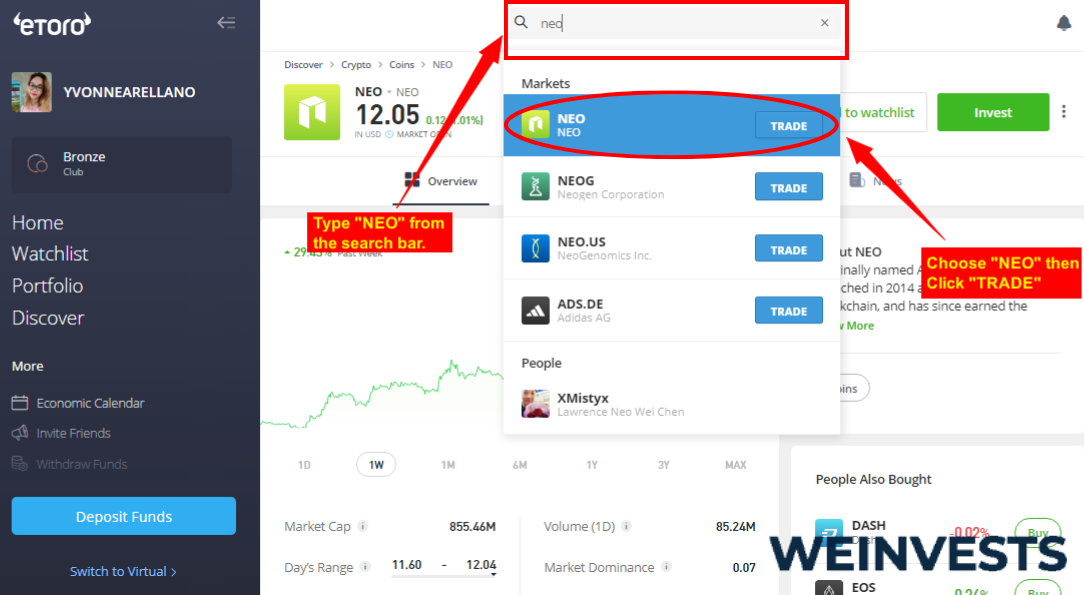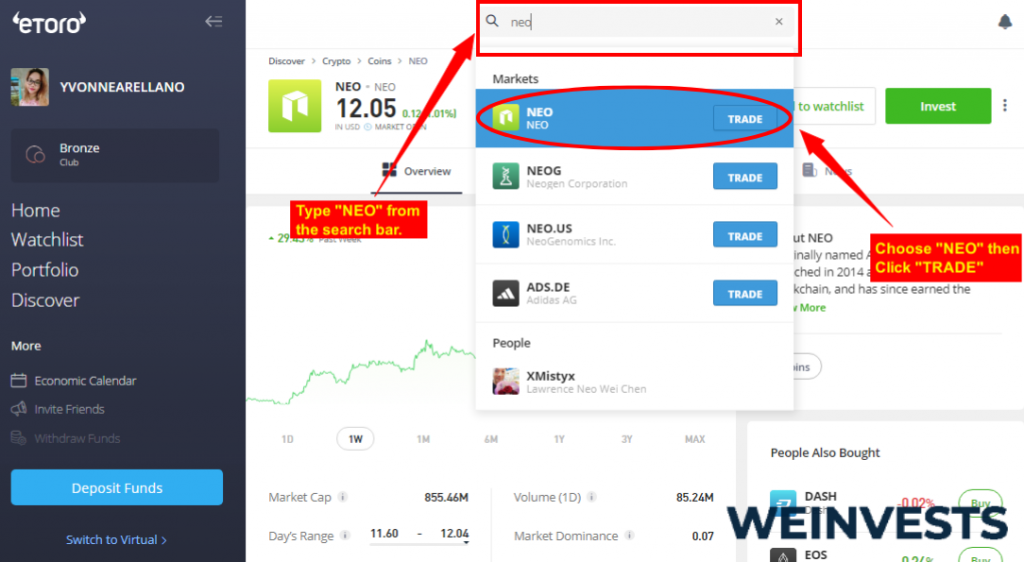 Step 5: Trade NEO
You can trade NEO as a limit order or a market order just like stocks. Market orders trade your NEO tokens at the current market price, which is decided by the highest bid and lowest request in the order book of an exchange.
Also, you can place a limited order to purchase NEO. Limit orders to purchase NEO at a specific price that you choose when you place your order. If the market price falls below the price you specify, the order will purchase NEO at that price.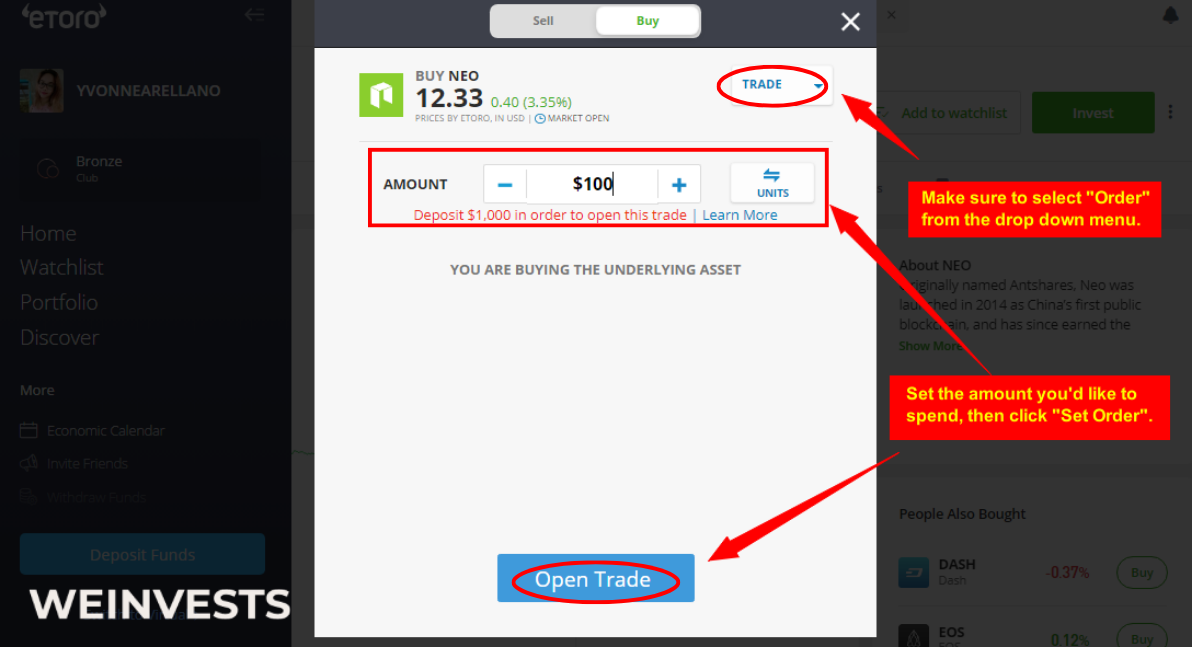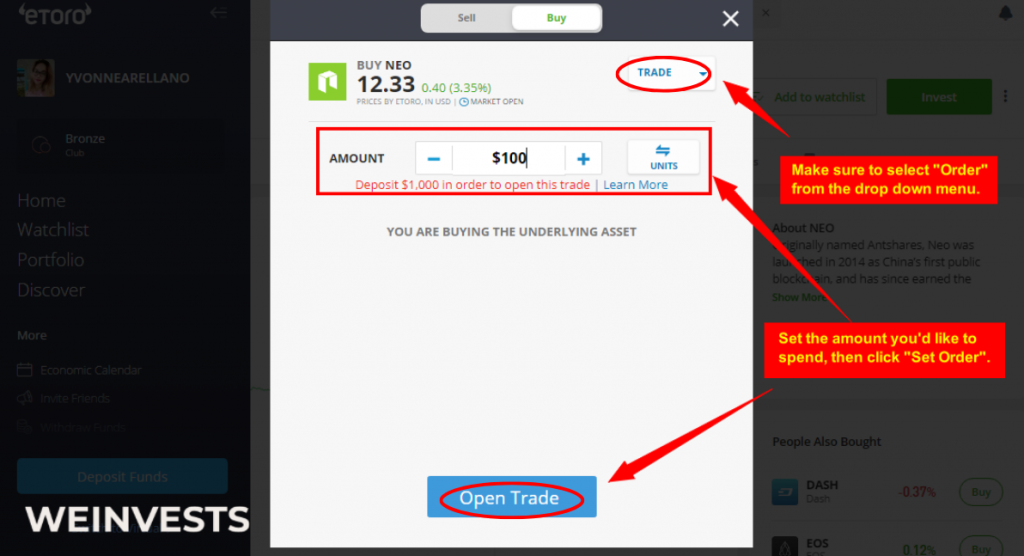 Final Thoughts
Although NEO has been through constant migration issues, the NEO3 version offers more mainstream adoption and use case possibilities. The algorithmic forecast of NEO price falls in the bullish market.
Still, some crypto analysts view NEO as a risky option for long-term investments. The right approach for investors would be to understand the historical price performance of NEO and compare it with the current price prediction model to make the right investment decision.
NEO Price Prediction: FAQs
Where can you get NEO tokens from?
The most prominent exchange platforms throughout the world have a NEO presence. Ideally, you should opt for a compliant exchange platform that facilitates users with direct NEO trading with fiat currencies such as EUR, USD, or other types of cryptocurrencies. Investors should also see out exchange platforms that offer block rewards on NEO.
Is NEO comes across as a great investment?
NEO has a vision and a clear roadmap to move forward in the right direction.
Of course, the crypto market is highly volatile and continues to run into regulations and other challenges. But NEO is always ready to make transformative and radical changes to support its vision and become a viable investment. You can expect NEO to break traditional price barriers and become one of the famous tokens on top crypto exchanges.
What does the entrance of NEO3 mean?
Developers have been working on N3 since 2018 and the final touches were made in late 2020. Despite the complete upgrade, there are still migration issues that users continue to face in NEO3. In fact, compatibility issue is a major pitfall of NEO3 and requires operational processing from scratch on a new blockchain system.
What is the highest price prediction of the NEO coin?
Optimistically, the algorithmic forecasts show a bullish trend with a $100 benchmark value of NEO by the end of 2026. However, analytical judgment and forecasts are not always correct. So, investors should conduct their own technical analysis prior to making long-term investment decisions on NEO.
How NEO token gains market significance?
NEO has had consistent growth in the crypto space and continues to impress investors across the globe. Developers and investors of NEO concur that the merit-based success of cryptocurrency has been incredible.
Is it profitable to invest in NEO coins right now?
In the long run, the price prediction model is not always 100% accurate and requires a willingness from investors to make the call. On top of due diligence, you should be aware of the updated price prediction of NEO to make the right decision.
Is NEO makes up for a better alternative than Ethereum?
Ethereum blockchain is capable to process over 15,000 transactions each second. On the other hand, NEO can support around 10,000 transactions a second. On top of transaction speed, both cryptocurrencies have various fundamental differences and come with varied perks and pitfalls.
Is the future outlook of NEO secure?
According to our price prediction model of NEO, the cryptocurrency will likely see a price hike in the coming years. The robust foundational drive will play an important role to make NEO one of the most interesting and growth-driven cryptocurrencies in the foreseeable future. Most crypto analysts also profess that the future outlook of NEO may get interwoven with AI.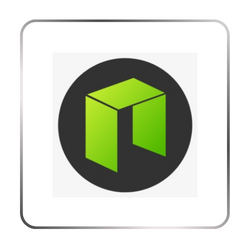 How to Buy NEO (NEO)
NEO is a Chinese cryptocurrency that was launched in 2014. The NEO network offers users the ability to…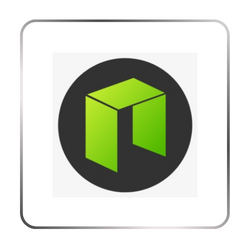 How to Stake NEO
The Neo network uses a sophisticated Proof of Stake consensus mechanism based on two tokens that allows users to earn passive crypto income thanks to
staking
rewards. Users should be aware of benefits and disadvantages involved in staking NEO, and a deeper understanding of this protocol can help you to assess what NEO staking is and how it works. In this article, we will take into consideration all these points, along with more details on how staking rewards taxation works in the UK and answering some useful questions.
Risk Disclaimer
WeInvests is a financial portal-based research agency. We do our utmost best to offer reliable and unbiased information about crypto, finance, trading and stocks. However, we do not offer financial advice and users should always carry out their own research.
Read More