As eToro continues to grow in popularity, it has emerged as a leader in the online trading industry. However, like any financial platform, there may be instances where funds are placed on hold. This can be concerning for investors who rely on those funds to buy and sell assets. In this article, we'll explain why investors' funds may be placed on hold on eToro and provide tips for resolving the issue. We'll also discuss eToro's security measures and how they protect investor funds. By the end of this article, you'll have a better understanding of how eToro works and how to manage your funds securely.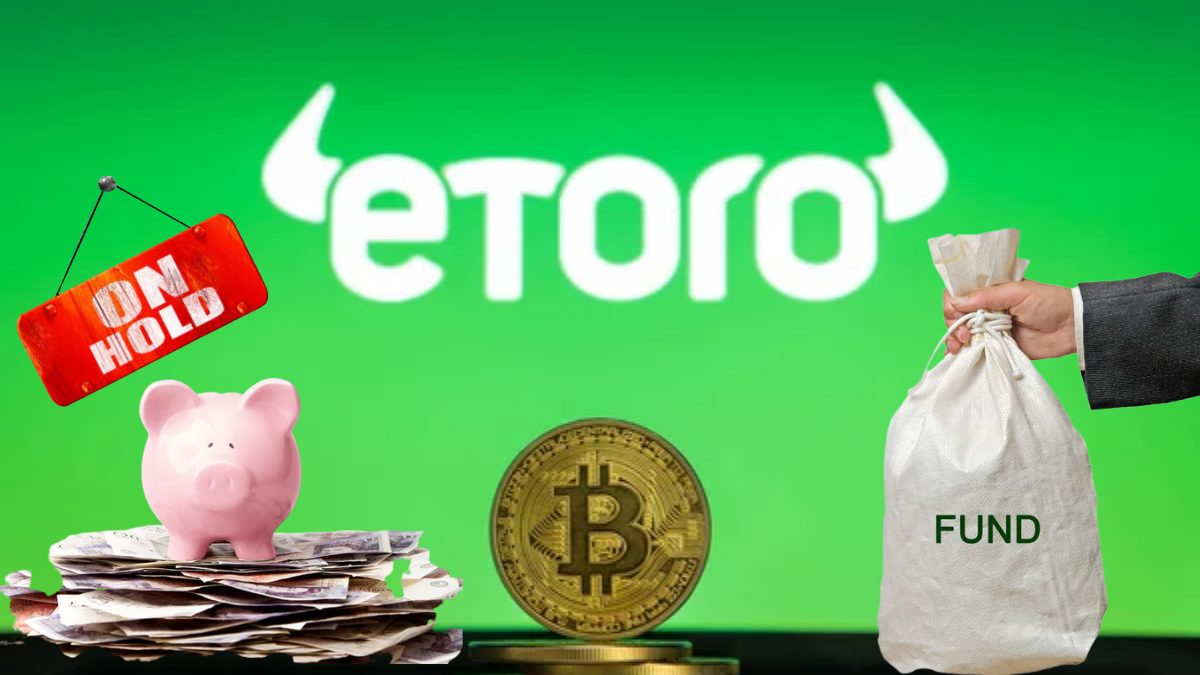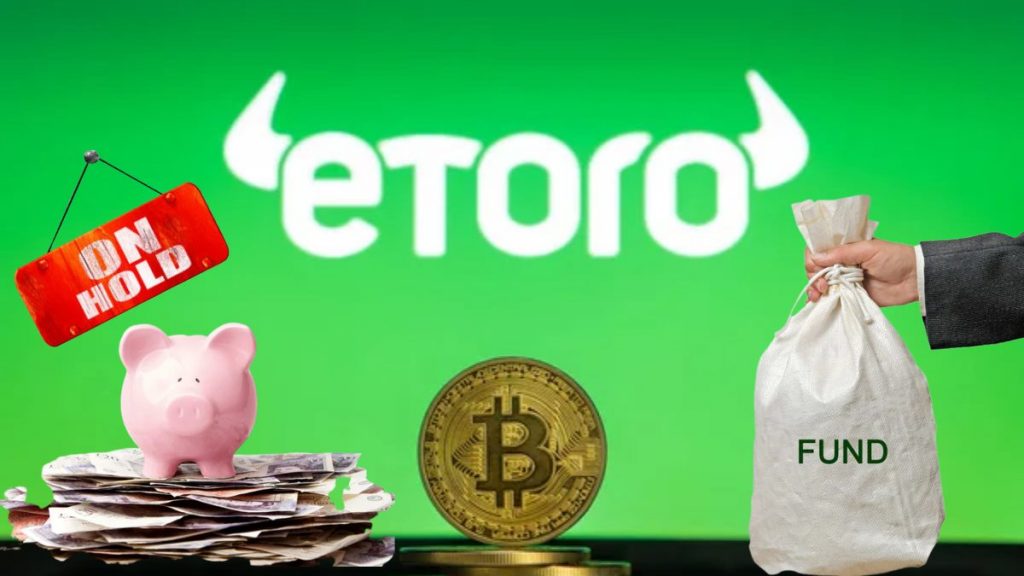 What is eToro?
eToro is an online trading platform that allows users to invest in a variety of financial markets, including stocks, commodities, and cryptocurrencies. The platform is designed for both new and experienced investors, with features that cater to different levels of expertise.

eToro's innovative features make it easy for investors to manage their funds effectively. The platform's user-friendly interface provides a range of useful tools, such as financial charts, newsfeeds, and risk management features, to help investors make informed investing decisions. Users can also access a vast library of educational resources, including webinars, e-books, and trading courses, to learn more about investing and trading.
Benefits of Using the eToro Platform for Investing
eToro's platform offers a variety of benefits to investors, including low fees, the ability to copy other traders' portfolios, and multiple trading options across a variety of financial markets. The platform also offers a social trading feature, which allows users to follow and copy other traders' portfolios, reducing the risk of investing in unknown markets. This feature is particularly useful for new investors who are still developing their trading skills.
If you are a new user, navigating the eToro platform can be a bit overwhelming at first. However, eToro offers a well-designed user interface with a wide range of intuitive features that make it easy for users to find the information they need. Also, eToro's dedicated customer support team is always available to assist users when they have questions or need help with the platform's features.
What is the"Funds on Hold" status on eToro?
The Funds on Hold status in eToro means that the funds in your account are temporarily unavailable for trading or withdrawal. A hold can be placed on your funds when you have pending deposits, withdrawals, or open positions. When your funds are on hold, you will not be able to use them for trading, and you will not be able to withdraw them from your account until the hold is lifted.
Reasons Why Your Funds May Be Placed on Hold on eToro

eToro is a reputable and large trading platform. As such, they have a strict process to ensure the security of customers' funds. If you find that your funds are placed on hold on eToro, here are some possible reasons:
eToro implements strict security checks to verify and authenticate a user's identity and fund transfer information. These checks may include verifying the ownership of the account and checking the source of the transferred funds.
eToro requires users to verify their identity and provide proof of their address before approving a fund transfer. If you do not provide sufficient documentation or fail to complete the verification process for your eToro account, your funds may be put on hold.
If there are any issues with your payment method, such as insufficient funds or the expiration of the linked credit card, eToro may place your funds on hold until the issue is resolved.
eToro employs sophisticated systems to detect and prevent fraudulent activities. If there is any suspicious activity on your account, such as uncharacteristic transactions or signs of unauthorized access, eToro may temporarily freeze the account and place funds on hold for further investigation.
Your account might also be limited if eToro detects unusual trading patterns or unauthorized access attempts against it. If this happens, your funds may be on hold until eToro investigates and lifts any limitations that were placed on your account; this could take up to two weeks.
Causes of Delayed Withdrawals on eToro
If you're trying to withdraw funds from your eToro account, it's possible that your withdrawal may be delayed. Here are three reasons why your withdrawal may have been delayed:
When you sign up for an eToro account, you'll be required to complete a number of steps before you can trade on the platform. eToro is required to comply with various financial regulations, so they may need to verify your identity and other details before you can use the platform fully.
If you have recently made a trade on eToro, your funds may be on hold until the trade is settled. This is a standard practice in the financial industry and is designed to ensure there is no fraud or manipulation of trades.
If you have requested a withdrawal of funds from your eToro account, your funds may be on hold until the withdrawal is processed by eToro. The amount of time it will take for your money to reach your bank or payment method depends on how quickly your bank processes payments, but it typically takes between 1-7 business days.
eToro's Security Measures to Protect Investor Funds
As an online trading platform, eToro takes its security measures seriously to protect investor funds. Here are some of the ways eToro ensures the safety of investor funds:
Regulatory Compliance: eToro adheres to regulations set by the financial authorities in the countries where it operates. This includes keeping investor funds separate from the company's own finances, ensuring transparency, and reporting to regulators regularly.
Data Protection: eToro stores user data on secure servers and uses encryption technology to protect it from unauthorized access.
Insurance Coverage: eToro has a professional indemnity insurance policy that covers investor funds up to a certain amount in the case of security breaches or financial errors.
Offline Storage: The majority of investor funds are stored offline in secure facilities to prevent hacking attacks and other security risks.
How to Resolve the Issue of Funds on Hold on eToro
If you're facing issues with funds being placed on hold on eToro, don't panic. There are steps you can take to resolve the issue:
Contact eToro customer support: If you're unsure why your funds are on hold or if you have any other questions or concerns, the best course of action is to contact eToro customer support. You can reach them via phone, email, or live chat.
Provide required documentation: eToro may require you to provide additional documentation to verify your account details and transaction activity. Make sure to gather any necessary documents such as government-issued ID, proof of address, or bank statements to speed up the verification process.
Be patient: Depending on the issue, it may take some time to resolve the funds on hold issue. The timeframe for resolution can vary, so try to be patient while eToro works to resolve the issue.
Tips to Avoid Funds Being Placed on Hold on eToro
Managing funds on eToro can be a smooth process if certain guidelines are followed. Here are some tips for avoiding issues with funds being placed on hold:
Keep account details up to date and accurate: Make sure your personal and payment information is accurate and up-to-date. This will help avoid issues with fund transfers.
Follow eToro's compliance and security protocols: eToro has strict security measures in place. Be aware of these protocols and comply with them to avoid issues with fund transfers.
Avoid suspicious activity on your eToro account: Any suspicious activity on your account could trigger security checks and result in funds being placed on hold. Avoid any activity that could be interpreted as fraudulent or suspicious.
Ensure sufficient documentation and verification: Ensure all documents required for account verification and fund transfers are real and accurate.
Conclusion
eToro holds customers' funds for several reasons, some of which are security-related and others to ensure compliance with local regulations. By understanding these reasons and following the steps outlined above, you can resolve the issue and continue trading with ease. Remember to keep your account information up-to-date and follow eToro's guidelines to avoid any potential issues with your funds in the future. eToro's customer support team is also available for assistance with fund-related issues, and the platform is continually improving its security measures to keep investors' funds safe. As an informed and responsible investor, you can continue to use eToro's trading platform with confidence and peace of mind.
FAQ
Why are my funds on hold on eToro?
Your eToro account may be on hold due to the verification process for new users, pending trades, withdrawals, or limitations placed on your account. Please contact eToro customer support for further assistance if you're unsure of why your funds are unavailable.
Is eToro is a good trading platform?
eToro is a popular trading platform with a user-friendly interface, social trading features, and a wide range of assets to trade including cryptocurrencies. However, you should always conduct your own research before using any trading platform.
How to resolve funds on hold eToro?
If your eToro account is showing "Funds on hold", you can resolve the issue by verifying your account, waiting for pending trades to settle, or contacting eToro customer support for assistance.
Risk Disclaimer
WeInvests is a financial portal-based research agency. We do our utmost best to offer reliable and unbiased information about crypto, finance, trading and stocks. However, we do not offer financial advice and users should always carry out their own research.
Read More