This content represents the writer's opinions and research and is not intended to be taken as financial advice. The information presented is general in nature and may not meet the specific needs of any individual or entity. It is not intended to be relied upon as a professional or financial decision-making tool.
Every trader and investor can rely on two different types of analysis: fundamental and technical.
While the first one is strictly related to the company linked to a specific stock, the second one relies on one pivotal element – prices.
The price of a stock is also what you need to know to decide when it's time trade, as well as how the stock has been performing – helping you to make more reliable forecasts.
Since it isn't that easy – or efficient – to gather prices here and there, stock price apps and websites are what you need to make your investing activity smoother – as well as to make informed decisions.
In this article, we will list the best stock price apps and websites.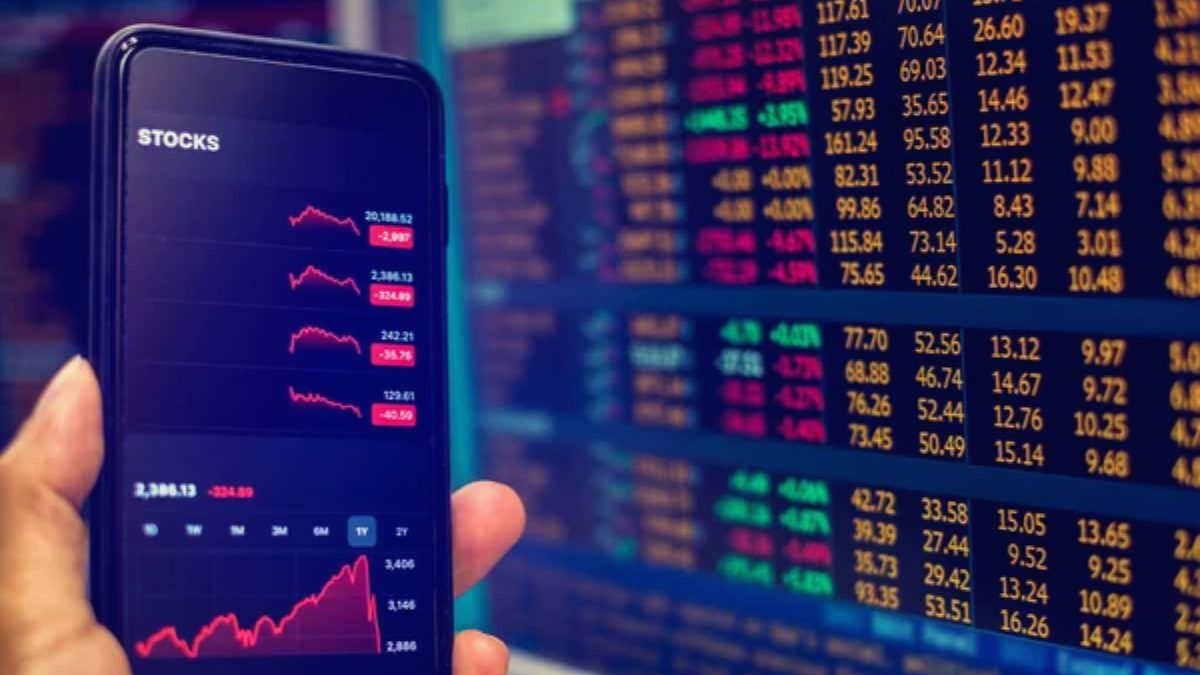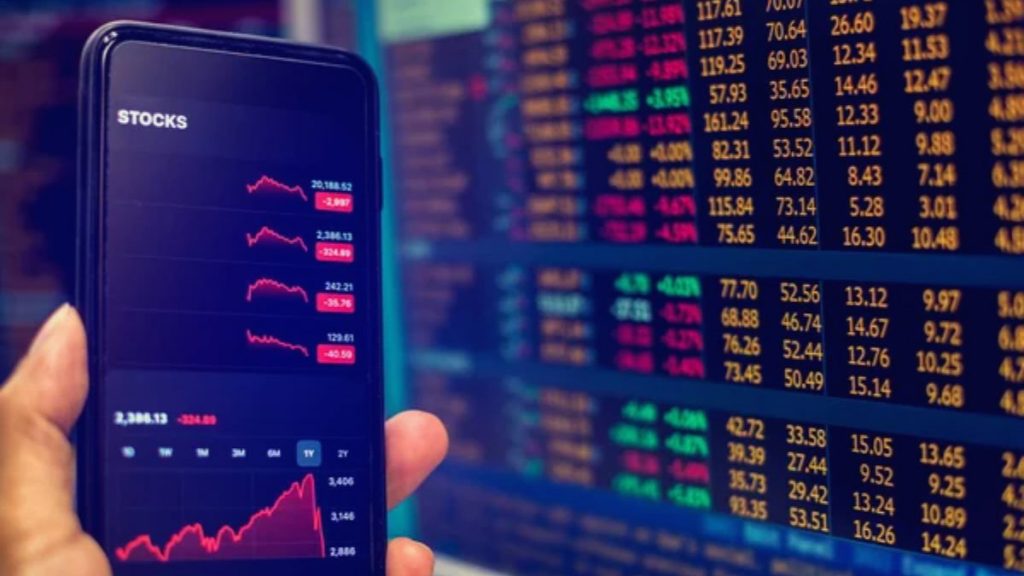 What is a stock price app?
A stock price app is a tracker that gathers information on the prices of stocks and makes them available in an easy-to-read format.
Usually, these trackers also integrate news feeds, and the most complex one also adds integrations with brokers and tools to track the performance of your personal portfolio.
Moreover, some trackers also favours networking and include the comments of other traders and investors on the current situation of stocks.
Why you should use a stock price app?
If you're interested in financial markets, and more precisely in stocks, you know that keeping track of everything is a hard task.
There are countless stocks available, and, especially for those who trade and invest in different stocks, just keeping track of prices can become overwhelming.
Stock price apps allow you to easily manage the stocks you're interested in, because they enable you to create one or more watchlists to keep track of selected stocks.
How to choose the right stock price app for you?
There are some elements you should consider before starting using a stock price tracker app.
We want to list the main ones, which are also the elements that can make you assess if a stock price app is the best for you.
Not all traders and those interested in financial markets have the same experience and goals, but we will provide you with information related to the following parameters for all the platforms we will list:
Features
Different stock price trackers can have different functionalities. Some are more complex, providing not only information on stock prices, but also integrations with brokers to allow you to manage your investments in only one place. Before analysing features, focus on your goals, so you'll be able to analyse features according to your needs.
Reliability
As for any other product or service, not all platforms are equal in terms of reputation. Usually, a way to assess reliability is the amount of years the platform has stayed in the market, but we'd like to say that this is not always the case. There might also be younger platforms that are as reliable as the older ones, for the simple reasons that they benefited from the lessons learnt by analysing competitors or from the most advanced technologies.
Accessibility
Stock price apps should be easy to access and use, since this favours faster decision making. As for trading and investing, fast – and informed – decisions are pivotal to act successfully.
Reputation
Before starting using a platform, read reviews – written by both professionals and users – in order to better understand if the app or website has already met the needs and expectations of other traders and investors.
Best stock price apps for 2023
If you're wondering what are the best stock price apps and websites, we prepared for you a list that includes the most popular – and also reliable – platforms.
In fact, to choose them we used all the factors we previously mentioned. Of course, you should first consider if they can fit your needs.
For instance, a professional trader might prefer platforms not mainly designed for beginners, some might be more interested in news than in integrations with different brokers.
In any case, all these platforms can be used for free – at least at the beginning – to test all their features and see if it's the right fit for you.
Here's the list of the best stock price apps and websites for 2023
We prepared for you a list of the best stock price apps and websites for 2023, taking into account factors like reliability, pricing, variety of features, completeness of information, and intuitiveness.
TradingView

Cost: Available for free. Three upgrades available: Pro ($14.95 per month), Pro+ ($29.95 per month), Premium ($59.95).
TradingView is one of the most popular stock price apps available in the market. Its main function is to show you prices and to provide you with fully functional charts to analyse them.
You can get historical data and, if you want to test the strategies according to the analysis of price you can make, you can use the integrated paper trading tool available.
Moreover, if you feel comfortable with coding, TradingView offers you its programming language, PineScript, to create your scripts according to the price shown by the platform.
TradingView is also popular for its network of beginners and professionals who constantly share analysis and opinions.
Seeking Alpha

Cost: Available for free. The Pro version costs $41.99 per month.
Seeking Alpha provides in-depth knowledge about world markets. You'll find countless assets – stocks, indexes, cryptocurrencies, to mention a few.
If you're interested in a specific investment, you can easily navigate the platform by typing the ticker of the asset in the search bar. You can also create watchlists to be constantly updated on the prices of the stocks you're most interested in.
The pro version might seem quite costly, especially for beginners, but a characteristic that differentiates Seeking Alpha is analysis. The platform already gives you detailed analysis of stocks, as well as ideas and news, and the Pro version gives access to an amount of data that can be extremely useful for professionals and people who manage significant funds.
Yahoo Finance

Cost: Available for free. Two Pro plans available: Essential ($29.16 ), Lite ($20.83 ) – both billed annually.
Yahoo Finance is probably one the most popular stock price platforms among traders and investors.
On this platform you can find all the stocks available by searching for them by typing the ticker in the search bar. Otherwise, if you want some advice, you can navigate the different categories available:
Trending tickers,
Most active stocks,
Gainers,
Losers.
You can also find a calendar with the most important events related to stocks – along with news and screeners.
Google Finance

Cost: Free.
Similarly to Yahoo Finance, Google Finance allows you to find all stock prices.
The advantage of this app is that you can browse stocks filtering them by region, and, since Google offers services like Google News and Google Trends, all these tools are integrated.
This is particularly useful to understand what stocks other traders and investors who use Google to find info – so, basically everyone – are evaluating.
You can find live prices and earnings calendars.
Morningstar

Cost: Free version available. Pro version for $249 per year, or $34.95 per month.
Morningstar is popular for the professionalism of its investors and analysts.
To obtain help for your investments you need to activate the pro account, but if you want to use Morningstar as a stock price app you can do that for free.
You can choose to see stock prices by searching for precise tickers, but the platform also groups stocks by region and performance – in fact, also here you can find the most active stocks, gainers and losers.
You'll also find all the available news related to stocks, along with more general news on markets that can help you understand how the global and national economies are performing.
Freetrade

Cost: Free version available. Two pro plans: Standard (£4.99/month), Plus (£9.99/month).
Freetrade is one of the most popular stock price apps in the UK.
The best part of this app is that if you're a new client you will receive a free £10-worth share.
This app won the British Bank Awards for four years in a row – from 2019 to 2022.
It works for both beginners and professionals, and its functionality as a stock price app gives you detailed insights related to UK, US and European stocks in general.
You'll find the prices of all the stocks you're interested in, along with price charts that will help you better understand how the price moves and to make informed analysis.
It has over 1 million users, and it also offers fractional shares – you can invest as low as £2.
Bloomberg Watchlist

Cost: Free.
This platform is offered by the most widely known and reliable media related to finance – Bloomberg.
To discover stock prices, click on "Markets", then "Market Data – Stocks".
You'll find stocks divided by regions, but if you want to check the price of a specific stock, you'll just need to type the ticker in the search bar. The ticker will make reference to different countries, showing you the price in different currencies.
You'll get detailed information:
Stock price – along with info about the company;
Price change – also expressed in percentage;
A price chart, to see also historical prices and make your analysis;
Open and close price;
Day and 52 week range – indicating highs and lows of the day and the past 52 weeks;
Market cap – short for market capitalisation, which indicates the total value of all the shares available in the market;
Trading volume – the number of exchanged shares taking into account specific timeframes;
Key statistics.
Of course, you'll also find all the news provided by Bloomberg.
Conclusion
Stock price apps are what you need to decide what's the best investment according to your budget and investing goals. Then, they help you to check the status of your investing activity once you make your choices
Risk Disclaimer
WeInvests is a financial portal-based research agency. We do our utmost best to offer reliable and unbiased information about crypto, finance, trading and stocks. However, we do not offer financial advice and users should always carry out their own research.
Read More