This content represents the writer's opinions and research and is not intended to be taken as financial advice. The information presented is general in nature and may not meet the specific needs of any individual or entity. It is not intended to be relied upon as a professional or financial decision-making tool.
NFT stocks have the peculiarity to mix traditional financial products and the innovative NFT market. Based on companies that focus on or use NFTs in their business models, NFT stocks require a comprehensive research that can help you have a deeper understanding of non-fungible tokens and the companies that use them.
With the rise of blockchain-based assets, companies constantly find new opportunities to use them according to their business goals, but also to provide users with a more innovative experience.
In this article, we will cover the best NFT stocks to buy in 2023, and analyse the characteristics of each company.
What are NFT Stocks?
NFTs (Non-Fungible Tokens) are digital representations of assets that live on blockchains able to support them.
Today, basically anything can be turned into an NFT – via tokenization, but digital assets can also start as NFTs. Documents, digital IDs, pieces of art, tokens used in games: everything can be an NFT.
Everyday users and business owners are progressively discovering the benefits of NFTs, and after the initial hype around these tokens, they are increasingly becoming assets that can be used in virtually infinite cases.
Some companies are actively involved in the creation of NFTs, or use them as a crucial part of their business models. All those companies that are also listed on stock exchanges, allow traders and investors to buy and trade what we define NFT stocks.
There are both companies that were born as NFT businesses, and companies that integrated these assets at a later time, but in this article we want to cover the top 5 NFT stocks currently available.
Go ahead to discover more about these top companies related to non-fungible tokens.
TOP 5 NFT Stocks – 2023
Dolphin Entertainment Inc is a company focused on providing marketing services through several communication tools.
The company collects different clients to market them and gather for them a larger audience.
Based in Miami, Dolphin Entertainment is involved in television, movies, live events and, in general, any communication tool that has to do with digital marketing.
The services offered by the company were expanded to also provide assistance for what concerns Intellectual Property rights.
Dolphin Entertainment created a different range of services to inglobe blockchain, Web3 and NFT related projects.
The agency created by the company that manages these kinds of projects is We Come In Peace, which offers marketing services to improve the reach of companies involved in the crypto space, with a special attention to the Metaverse, the creation and marketing of NFTs, Web3 and blockchain related projects.
Another peculiarity of the company is to assist its clients in gathering more investments, both pragmatically and by sharing its experience in the field.
---
The slogan of the company clearly defines its goals. The goal of Takung Art Co is to fully democratise the circulation of value.
Once again, the playground is the digital economy and the circulation of digital assets.
As the name suggests, the company is focused on art. Takung Art created and manages an electronic platform that allows users to trade artwork.
It doesn't only involve creators, but also buyers and investors. The goal of the company is to create an environment where all these people can communicate freely, and where the demand can meet the offer. Moreover, the presence of investors allow creators to further improve and market their projects, and to work on new artworks.
The platform created by Takung Art doesn't only offer expensive assets, but also art that can be accessible to anyone, precisely because the goal is to favour anyone who wants to get involved in the art market, and also to allow creators to have a larger audience.
The economic system of the platform consists not only of the price of each piece of art, but also of fees and commissions that can further improve the returns of creators.
The assets treated by the company include paintings, jewellery and even precious metals.
The NFTOEO is the part of the platform that is focused on the creation and marketing of NFTs – also in this case, the principles of the company apply, and there's a particular attention towards the democratisation of non-fungible tokens.
ZK International Group wasn't born as a company focused on NFTs. The focus of the company is on creating solutions to support innovative projects that can face the challenges of the modern and future economy.
The peculiarity of the company is that it creates tailor-made solutions, to completely fit the needs of the companies that rely on ZK International Group.
The company provides gas pipelines and water networks, as well as environmentally friendly infrastructures. So far, the company has worked on almost 2000 projects, mainly based in China.
The company is listed on Nasdaq, and investors can easily invest in its stocks – also by using intuitive tools, as we will see later.
Recently, the company managed to mix its focus on infrastructures and NFT-related projects.
In fact, it launched a subsidiary project, MaximNFT. The system created with the project was able to support one of the most important NFT events, the NFT.NYC, in 2021.
ZK International further improved the project to launch a new NFT marketplace, xSigma. Here, people can create and trade NFTs by using different blockchains – like Ethereum, Polkadot and Binance. Moreover, the marketplace supports one of the most interesting use cases of NFTs, the NFT tokenization, to trade only fractions of NFTs.
In 2021, the project was able to reach a sales volume of over $2 billion.
---
Cinedigm Corp is one of the companies listed on Nasdaq, and it's a company with several years of experience – more than 20 years.
The company is focused on the production and marketing of movies and digital media. Its audience is mainly based in North America, but the company managed to expand and it's now able to provide content to hundreds of millions of people across the globe.
Its peculiarity lies in the fact that it focuses on independent movies. Several production companies rely on the services provided by Cinedigm Corp., and they pertain to very different fields – from documentaries to comedy, to horror movies, to mention a few.
In 2021, Cinedigm announced a new project that introduced the company in the blockchain and NFT space.
After involving many horror artists, the company launched a series of NFT trading cards, the Bloody Disgusting Blood Packs.
These cards formed a Gallery Edition launched before Halloween via a limited auction session. The gallery was created on occasion of the Kill Scenes series.
---
Hall of Fame Resort & Entertainment Company is a relatively new company. Established in 2020 in Ohio, this company focuses on many sectors. Its fields are media and entertainment, but also sport. In fact, the company was born as a merger of the Pro Football Hall of Fame and the IRG (Industrial Realty Group), and then expanded its fields of interest.
The company is listed on Nasdaq, and its entry into the NFT market occurred in 2023.
Its focus on the fame of professional football players was the right fit for one of the most popular use cases of NFTs when it comes to sport: the company launched a limited collection of Playbooks on one of the most popular NFT marketplaces, OpenSea.
The company wants to expand this collection, to offer its followers an improved experience, closer to the innovative blockchain-based market.
How to Invest in NFT Stocks?
Stepping into the world of NFTs can seem intimidating. It's a new field, and the ins and outs can seem complicated. So let's break it down and simplify the process. Here are a few ways you can participate in the NFT craze.
Entering the financial markets is often done through investing in stocks and shares. For those intrigued by the NFT sector, several publicly-traded companies have a strong NFT presence. For example, consider stocks like Dolphin Entertainment (NASDAQ: DLPN), Funko (NASDAQ: FNKO), eBay (NASDAQ: EBAY), and Cloudflare (NYSE: NET). However, investing in stocks and shares carries risks, and the NFT space has many risks.
Mutual Funds
Dipping your toes into NFT stocks is often easier with mutual funds. Imagine them as a basket of various stocks managed by expert professionals, offering diversified exposure. While no NFT-exclusive mutual funds are publicly available as of May 2023, accredited individuals can look into some closed-end blockchain mutual funds like Galaxy Digital Blockchain Fund, Bitwise Crypto Industry Innovators Fund, and Amplify Transformational Data Sharing Fund.
ETFs
ETFs are a unique investment option combining elements of stocks and mutual funds. Like individual stocks, they trade on exchanges. However, like mutual funds, they offer a diversified portfolio of stocks focused on a sector or theme. Currently, only one NFT ETF is available for trading as of May 2023, the Defiance Digital Revolution ETF (NFTY). This ETF tracks the BITA NFT and Blockchain Select index and includes companies that generate at least half of their revenue from blockchain, NFT, and cryptocurrency-related activities.
Crowdfunding
Crowdfunding is a modern way to participate in the NFT markets. It involves pooling resources with other individuals to support a company or project. For instance, OpenSea is the largest NFT marketplace, allowing users to buy, sell, and create NFTs. Other crowdfunding platforms to invest in NFTs include Rally.io, SuperRare, Foundation, and Nifty Gateway. Note, however, that crowdfunding comes with its own unique set of risks and rewards and isn't as tightly regulated as public markets.
Drawbacks of NFT stocks
While the burgeoning NFT market might seem like a golden opportunity, it's essential to approach it with a reasonable, realistic, and balanced perspective. Let's explore some potential drawbacks of participating in NFT stocks and shares.
Price Volatility
One significant issue with NFT stocks is their high volatility. Their prices may swing dramatically quickly, leading to a roller-coaster experience. While some might find the ride thrilling, it can be stomach-churning for others. So ensure you have an iron stomach and can handle this level of risk, volatility, and uncertainty.
Regulatory Uncertainty
The NFT space is relatively new, and regulators are still catching up. As a result, NFT shares can be subject to sudden changes in regulations, affecting their value. Moreover, with a lack of present regulation, there is no guarantee that investors will be protected if something goes wrong. It's a unique risk in this field and one to remember.
Liquidity Concerns
Some NFT stocks may not be easily tradable, leading to potential liquidity issues. As a result, you might find it challenging to convert these shares back into cash quickly, especially during volatile market conditions. A lack of liquidity can turn an otherwise attractive investment into a less appealing one.
Technological Challenges
Finally, as with any technology-based sector, NFT stocks carry certain technological risks. For instance, the underlying blockchain technology could face problems, or newer, better options could supersede a company's specific technology. Therefore, staying informed about technological advancements is key.
Security Risks
NFTs operate on decentralized blockchains, opening up a different set of security concerns than traditional assets like stocks or bonds. In this relatively new playground, some high-profile instances of NFT theft have spotlighted the necessity of robust security measures and the risks that NFT stocks or NFT shares entail.
Where to Trade NFT Stocks​?
The digital age has made stocks more easily accessible, but at the same time, competition has reached a level that makes it hard for users to choose a trading platform.
But, as we mentioned, you should choose intuitive platforms that can improve your trading experience.
To use eToro, follow these few steps.
Step 1: Open an Account
Fill the application form provided by the platform: it's easy, since it requires the most essential information from future investors. It's important to note that the platform will also ask you some questions to understand your level of trading expertise, in order to give you a tool that perfectly fits your needs.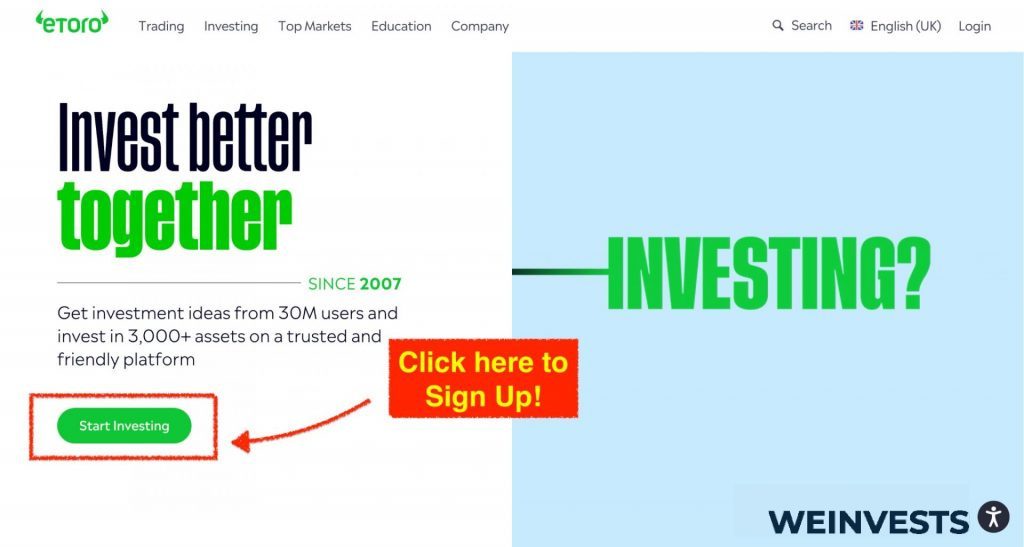 Step 2: Upload ID
The next step is providing your ID. This is a pivotal step: your documentation is needed to comply with KYC (Know Your Customer) and AML (Anti Money Laundering) policies. This allows the platform to cooperate with regulators in case of illicit activities – and this means that the platform provides honest users with a secure environment.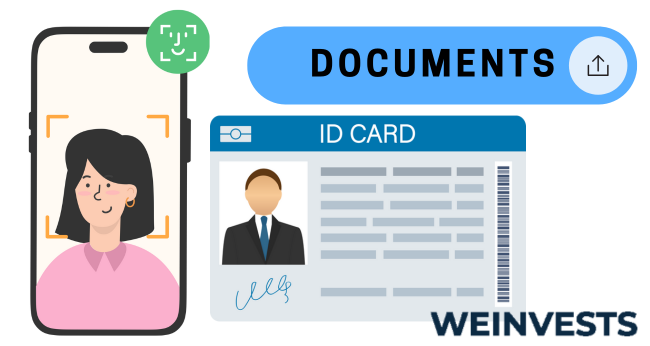 Step 3: Deposit Money
Once your account is complete and active, you'll need to deposit money to start investing. It's an easy step, since eToro allows you to use debit and credit cards.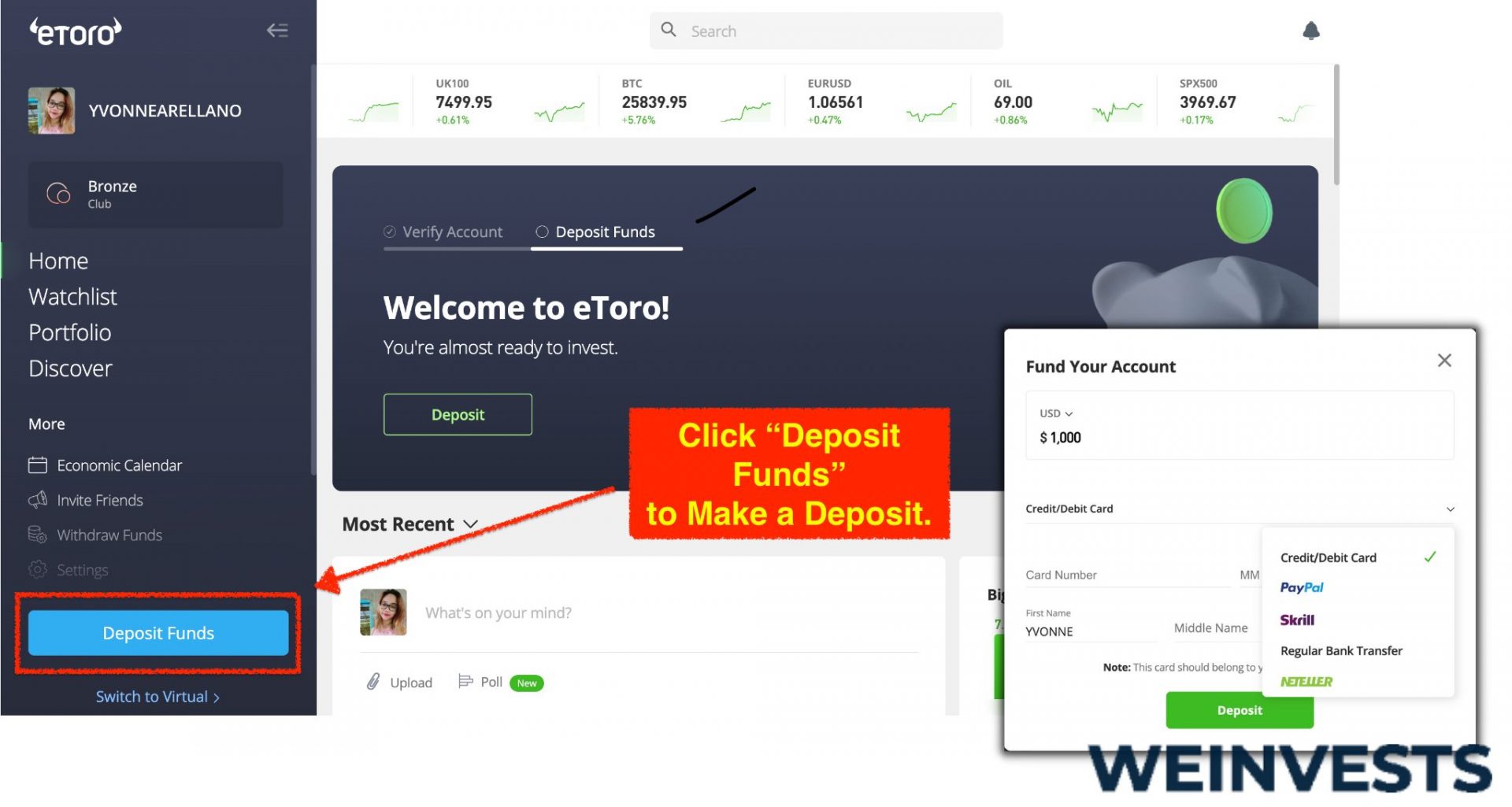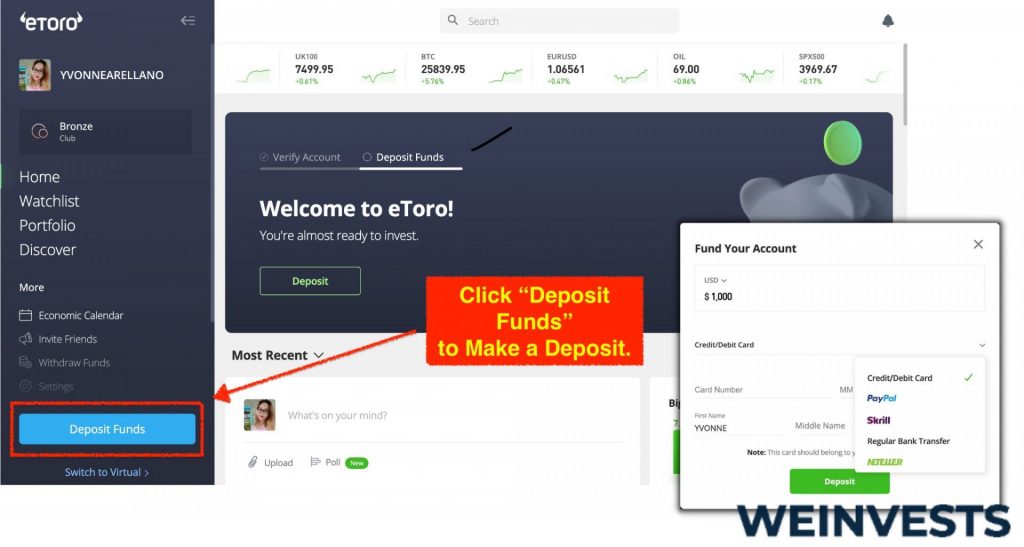 Step 4: Choose the Best Stock for You
eToro offers countless stocks, but if you're interested in particular stocks you can use the search bar to speed up your search.
Once you find the right stock, you can click on the "trade" button to set your order. Moreover, you can use the provided features to choose the price for your stop-losses and take-profit – and this can help you automate your trading.
Conclusion
NFT stocks can represent an interesting investment, but of course, you need to know the characteristics of the stocks you want to invest in.
There are many companies that started using NFTs, and investors might find it hard to find the right stock – or the right trading platform.
Reliability of the publicly listed company, intuitiveness and completeness of the trading platform you want to use, are pivotal points to improve the possibility to succeed in the stock market – and even if NFT stocks are relatively new, the practices to invest responsibly are the same as always.
Risk Disclaimer
WeInvests is a financial portal-based research agency. We do our utmost best to offer reliable and unbiased information about crypto, finance, trading and stocks. However, we do not offer financial advice and users should always carry out their own research.
Read More