This content represents the writer's opinions and research and is not intended to be taken as financial advice. The information presented is general in nature and may not meet the specific needs of any individual or entity. It is not intended to be relied upon as a professional or financial decision-making tool.
Before getting into the specifics of how to buy IOTA, you should know that IOTA is a new innovative data transport layer and transaction settlement for the Internet of Things.
IOTA is built on the Tangle, a revolutionary distributed ledger technology that solves the inefficiencies of existing Blockchain designs and presents a new manner of obtaining consensus in a decentralized peer-to-peer platform.
IOTA Tokenomics
IOTA is making it difficult to properly understand what an IOTA is – in addition to being one of the most difficult-to-understand and controversial cryptocurrency projects out now.
There are 2,779,530,283,277,761 IOTA tokens in circulation, so far. Because the total supply is absurdly enormous, IOTA uses a platform to divide its native currency into multiple stacks of IOTA, the network's smallest unit of account.
To put it another way, when you trade IOTA, you're actually trading MIOTA, which is 1 million IOTA units.
An early IOTA trader may claim to hold GIOTA, Giga IOTAs, or even PIOTA, which essentially implies they have multiple versions of MIOTA, a multiplied form of IOTA.
To minimize confusion, keep in mind that whether you buy, sell, or trade IOTA on cryptocurrency exchanges, it's almost always IOTA, even if it's called MIOTA. At the same time, uncontrolled markets selling IOTA for MIOTA pricing should be avoided at all costs.
Where to Buy IOTA?
IOTA is a unique cryptocurrency that is fueled by innovation and research. It isn't even a blockchain. Rather, IOTA operates on the Tangle, a tree of transactions, and it works as a chain of transaction blocks.
Since IOTA has been popular since the 2017 cryptocurrency bull run, you can choose from various crypto exchanges that have listed it. However, cryptocurrency exchanges, payment services, and brokerages are the most common places to buy IOTA.
How To Buy IOTA on eToro?
Do you want to buy IOTA in a safe and affordable manner? We've done our research and discovered that the best overall place to purchase IOTA is eToro.
On August 20, 2021, eToro listed IOTA. eToro is a social trading platform that allows investors to engage and learn from one another while trading.
It is an excellent crypto platform for both beginners and experts, as it supports over 60 different digital assets. When buying cryptocurrencies, eToro works on a spread-only basis instead of charging regular commissions.
eToro is well-known for its user-friendly interface, educational content, and the eToro Academy.
This cryptocurrency trading platform will be easier to navigate for beginners than other platform. Its guide collections and blog provide all the information a newcomer needs to get started investing in virtual currencies.
It has copy portfolio and copy-trading features, which allow investors to copy other traders' trading strategies or portfolio allocations.
eToro is regulated by CySEC, ASIC, and the FCA. It operates within regulatory guidelines, making it ideal for users concerned about their funds being hacked or the coin they invest in being a fraud – eToro only offers confirmed projects and has never been hacked in its lengthy existence.
Staking is presently available on ADA, ETH, and TRX on eToro. Over time, more staking coins might be added. eToro is always adding new assets, most recently ENS and ApeCoin.
Follow the steps below if you want to create an eToro account:
Step 1: Open an Account
To begin, go to eToro website and register. You'll be prompted to complete a registration form with a username, password, and e-mail address.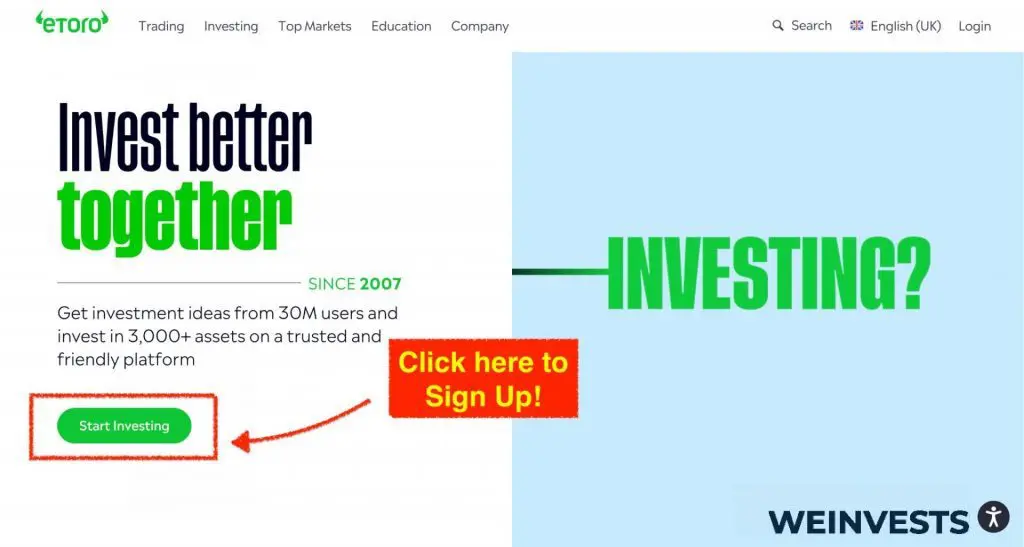 Filling out the necessary information for you to set up your account. You will need to provide personal details, but nothing out of the ordinary compared to what you must input when you're opening any other type of account.
Step 2: Upload ID
After you've verified your account via e-mail, you'll be prompted to upload your KYC documents. If you wish to invest in IOTA or other digital assets, you must complete the verification stage. A government-issued ID, a passport, and evidence of residency are required documents.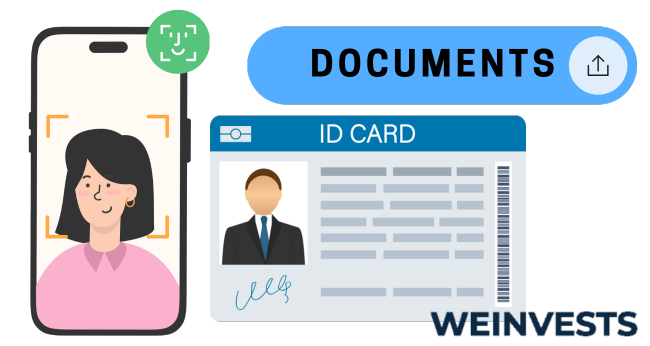 Step 3: Make a Deposit
If you have sufficient funds in your eToro account, you can start trading IOTA. To begin investing, make a minimum investment of $10. The eToro platform accepts various payment options, including bank transfers, Visa, MasterCard, and PayPal.
To fund your account, just go to "Deposit" option and choose the specific features of how you want to invest your money, for example, the amount and payment method.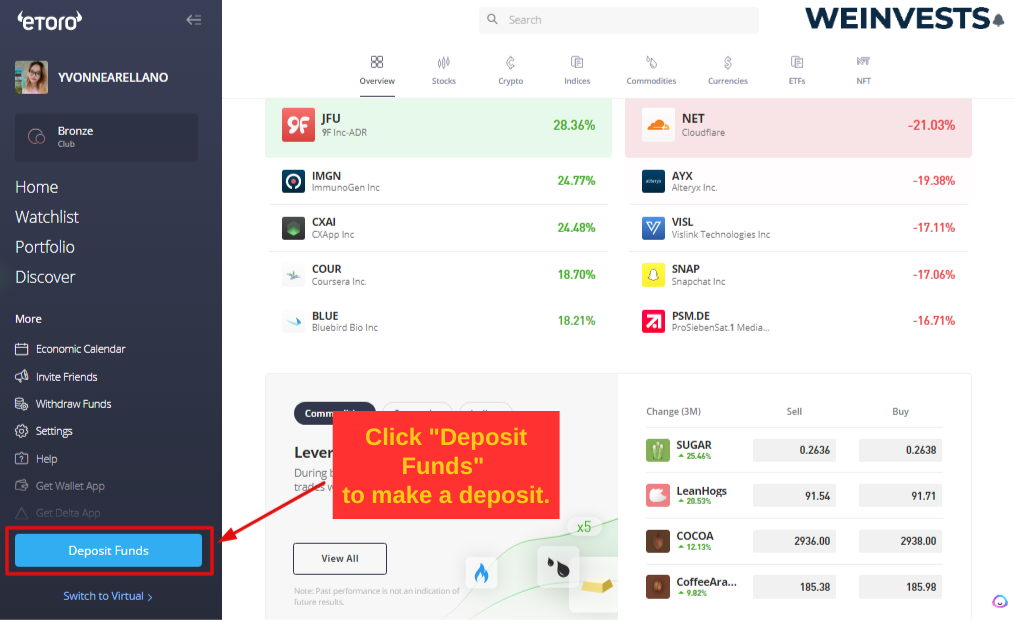 Step 4: Search for MIOTA
Search for "IOTA" in the search field after accessing your dashboard. Choose the option when you see it. Click the "Trade" button after you get to the MIOTA page.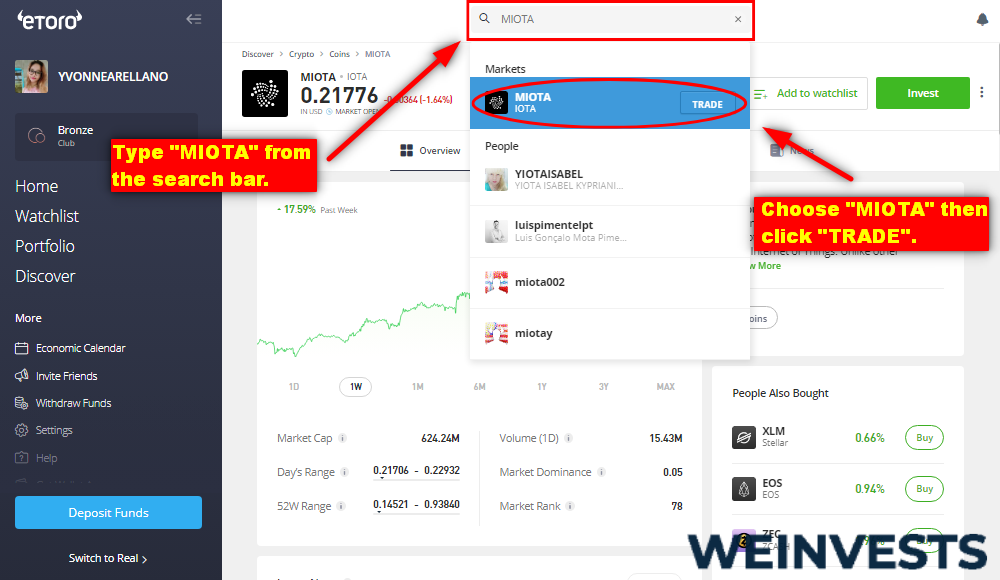 Step 5: Buy MIOTA
eToro allows cryptocurrency traders to invest in IOTA with fiat money (conventional currency). As a result, you'll exchange IOTA for USD or your account currency.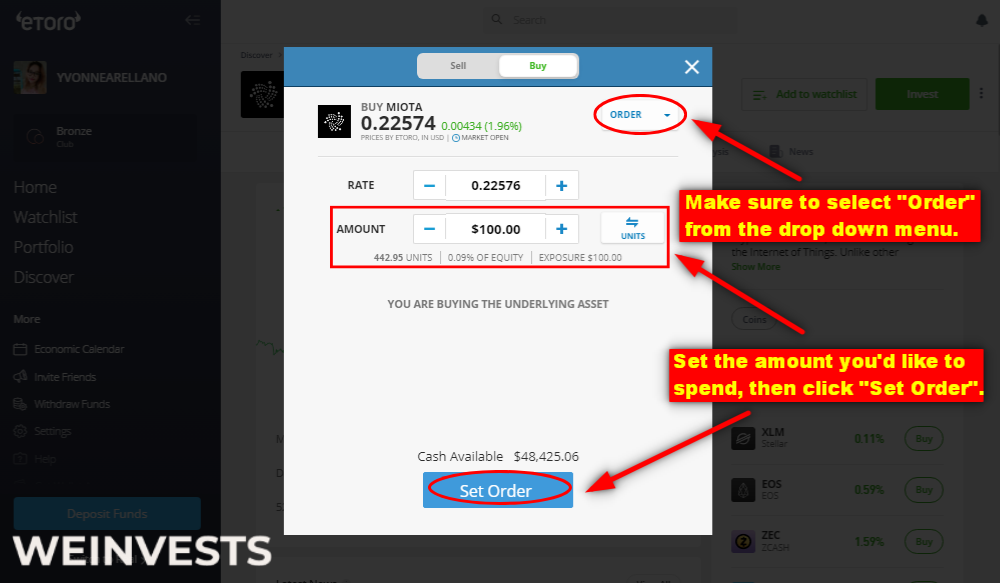 How to Buy IOTA with PayPal?
eToro supports PayPal transactions; therefore, you can purchase IOTA on PayPal via eToro. Furthermore, eToro also supports a broad range of payment methods in the crypto industry.
The pay-out possibilities on eToro, however, are still restricted. You must acquire a particular trading status before transferring crypto coins to any storage wallet other than the eToro wallet.
Nevertheless, we believe that eToro is the best option for traders who only have PayPal as a deposit method because it's one of the few fully regulated trading platforms.
It provides deposit protection in the event that a trader's funds are lost.
How to Buy IOTA with Credit Card?
Multiple cryptocurrency exchanges accept debit and credit cards for IOTA purchases. In this aspect, it does not charge for USD transactions and has a user-friendly interface.
How to Buy IOTA Without an ID?
You can buy IOTA on Changelly without an ID as it is a listed token. You need a storage wallet address so that you can receive any funds through it. Keep in mind that this is a platform to "swap" cryptocurrencies rather than hold them.
Safe Storage
There are numerous IOTA wallets available that allow for safe storage. IOTA traders have a wide range of storage choices. If you're a casual trader who merely wants to dabble in IOTA trading, for the time being, you might find that leaving your coin on your exchange is the most convenient alternative.
Consider using a reputable mobile wallet as an alternative. Because of its convenience, mobile wallets are now the most popular crypto storing technique. Furthermore, the majority of these platforms have no download fees. Nostalgia Light Wallet and GUI Light are two of the best mobile wallets for IOTA.
A hardware wallet is probably the best option if you're trying to make a significant investment in IOTA or hold this virtual asset for a long time.
Hardware wallets safeguard your investments offline in "cold storage." This type of storage prevents adversaries from gaining access to your digital assets. IOTA is supported by the Ledger Nano S as well as the more complex Ledger Nano X.
The eToro Money wallet is a user-friendly storage wallet with all the tools you need to invest and connect with the crypto market.
It is free for Android and iOS users and supports over 120 different cryptocurrencies, including IOTA. eToro features a secure private key as well as a free recovery service for people who frequently forget their private keys. It can be downloaded from the desktop site using links.
Alternative Ways to Buy IOTA
Did you know that you don't have to stick to the conventional ways of investing in IOTA? Here are a few other ways to buy IOTA:
There isn't much information available on IOTA ATMS currently. Crypto ATMs are much like regular ATMs. They allow people to purchase cryptocurrencies, such as Bitcoin, using a debit card or cash. Hopefully, the use of IOTA ATMS will become more prominent in the future as this is an extremely convenient way to purchase IOTA.
Peer-to-peer (P2P) trading is a crypto exchange mechanism that allows investors to deal directly with one another without the use of a centralized third party.
Furthermore, P2P trading exchanges, in contrast to standard crypto exchanges, which often have rigorous regulations and need users to go through a verification process before they can access and utilize the platform, are significantly more lenient in terms of their criteria.
With the IOTA Tangle network, the IOTA Foundation is taking transactive energy ideas and blockchain P2P trading to a whole different league.
The Tangle, which underpins IOTA tokens, is a "blockless" peer-to-peer digital transaction networking system that, according to the IOTA Foundation, "creates seamless, fast, virtually "frictionless," and impregnable electronic trading and transaction management platforms open to as many, or as few, participants as adopters care to include."
IOTA and Tangle can drastically improve the reach of direct P2P exchanges by adding excellent value and improving the scalability and efficiency of blockchain-based solutions.
Since IOTA has been widespread since the 2017 cryptocurrency bull run, you can choose from several cryptos, and mainstream brokerages that have listed it. The following platforms are the best places to acquire IOTA and other cryptocurrencies safely:
eToro
Bitpanda
How to Invest in IOTA?
There are numerous ways to invest in IOTA. The most common way consists of buying the coin, waiting for the price to increase, and then selling it to make a return.
However, there are other ways to invest in IOTA. One of the emerging methods is IOTA staking and crypto ETFs. What are these, you might ask?
Staking IOTA tokens is done via a simple transaction in the Firefly wallet to signal to the platform the start of staking token participation. The new staking plugin allows all nodes in the IOTA platform to process and recognize staking information, record it independently, and calculate rewards for any IOTA addresses where staking has been enabled.
Staking works differently in IOTA than it does in standard Proof of Stake. The staking mechanism is not necessary for the network's security in its current state (this could change with future protocol upgrades). IOTA staking, on the other hand, is a method by which IOTA token holders can partake in the open distribution of any new token. It is a platform for distributing fresh tokens evenly to a group of already active investors.
People can also invest in IOTA in crypto ETFs. ETFs, or exchange-traded funds, are quite similar to mutual funds in many aspects. They usually follow the price of a single asset (such as gold) or a basket of assets (such as the S&P 500). ETFs trade on exchanges and can be purchased and sold like stocks through a typical brokerage account – as the name implies.
Crypto ETPs are another option. ETPs (exchange-traded products) are securities that track the performance of an index, underlying securities, or other financial instruments. Furthermore, ETPs are traded on stock exchanges; therefore, the prices might fluctuate daily. ETPs get prices from the underlying investments it monitors.
Conclusion
IOTA has both fans and critics. When it comes to where to buy IOTA, eToro has a benefit in that you can connect with more experienced professional traders and follow their IOTA investment plans.
You'll have a profile and news feed on the social trading website, as will other IOTA investors – which will help you compound your position and time market swings by keeping track of how the market reacts to IOTA price activity.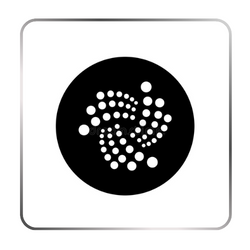 IOTA (IOTA) Price Prediction 2023, 2024, 2025, 2030
The fact that the whole IOTA supply is circulating supports the bullish case for IOTA, as token unlocks typically result in price deflation. If the majority of IOTA tokens are held by whales or dedicated investors who refuse to sell, even when Bitcoin and the
stock market
look shaky, like they were in Q2 2022, a supply shock could occur. However, if IOTA gains traction with new market participants, it could achieve its objectives and reach an all-time high once again.
Risk Disclaimer
WeInvests is a financial portal-based research agency. We do our utmost best to offer reliable and unbiased information about crypto, finance, trading and stocks. However, we do not offer financial advice and users should always carry out their own research.
Read More