This content represents the writer's opinions and research and is not intended to be taken as financial advice. The information presented is general in nature and may not meet the specific needs of any individual or entity. It is not intended to be relied upon as a professional or financial decision-making tool.
Fantom (FTM) dropped drastically in the first half of 2022 before stabilizing. Its price of $0.2075 on December 18 might be far from its value of $3.3043 on January 17, but it is stable. The question now is how long it will remain stable.
Should we look forward to a bull run in the coming months? That is the question we will attempt to answer in this brief but extensive feature. Our combination of multiple analytics will guide you in purchasing or selling this crypto.
We will explore the forecasted Fantom performance for the short-term and long-term. As a result, you will get everything you need before investing in crypto. Strap in and get ready for the ride.
Fantom (FTM) Overview
Predictions are fantastic but cannot replace a thorough understanding of the coin. Fantom (FTM) is one of many cryptocurrencies. Hence, we must explore its uniqueness and attraction.
Fantom (FTM) is a successful decentralized finance platform supporting a bubbling ecosystem. Its bespoke consensus algorithm has been the go-to choice of many developers. Hence, it has supported the development of several decentralized finance applications.
To give you an idea, here are the sectors using FTM's algorithm:
DEXs
Cross Chain Bridges
Lending and Borrowing
Yield Optimizers
NFT Platforms
GameFi
Wallets
Oracles
That shows how relevant this network has become in the crypto industry. To crown it all, Fantom is EVM-compatible, meaning you can run your Ethereum dAPPs without hiccups.
Despite its robustness, Fantom (FTM) gets the basics of scalability right. Being scalable is one way of future-proofing any crypto platform. Hence, FTM positions itself to remain relevant in the coming years.
Fantom processes thousands of transactions per second, settling them in 1 or 2 seconds. This speed serves as one of its main selling points. Nonetheless, the technologies, Lachesis Protocol and Opera, steal the show.
The former is an aBFT consensus system with a directed acyclic graph (DAG) algorithm. It provides security while ensuring the network operates at maximum speed. Still, the asynchronous Byzantine Fault Tolerant (aBFT) proof-of-stake consensus mechanism sits above all.
This mechanism makes Fantom a genuinely global, trustless, and leaderless platform. FTM is the native token that gives access to the network. In other words, it is the main focus of this prediction.
Fantom is a relevant blockchain in the industry. However, it faces stiff opposition from other platforms and the general bearish crypto market. Let's explore its chances of survival starting in 2023.
Fantom (FTM) Price Prediction 2023
FTX's collapse has renewed interest in decentralized finance platforms. Although centralized applications reduce complexity, we have seen how susceptible they can be. Moreover, the essence of the blockchain is to remove central authorities.
FTM may hit $0.259 in January, beginning the new year positively. However, technical analysis does not indicate or encourage buying the crypto for short-term profit. The rest of the year might show a slight price increase.
There will likely be a rush for decentralized finance apps, even as the government tightens the leash on centralized platforms. FTX's collapse has revealed the results of little oversight. As a result, mainstream authorities will work towards bringing the remaining CEXs under control.
It will be a challenging year for crypto. Fantom's extended support for DEXs, yield optimizers, and wallets should shield it from market forces. The value will hover around $0.250.
FTM might end the year at $0.2789, but that is one likely scenario. If the need for more decentralized exchanges continues, it could jump to $0.30 by the end of 2023. Even at that, it still has more catching up to do.
The increase in demand for DEXs is good, but people must trust the entire crypto industry first. Once cleared, developers will have a field day optimizing decentralized exchanges for crypto transactions.
Don't expect any quick gains in 2023. If you want to buy, understand that you may be in it for the long term.
Fantom (FTM) Price Prediction 2024
With new regulations for crypto control springing up, we expect them to continue until 2024. One such is the bill seeking to regard cryptocurrencies as securities. That will place all crypto platforms and transactions under direct government oversight.
2024 will likely be a very tough year for the entire crypto industry. Fantom will also feel the brunt of the new regulations. However, it will remain stable throughout the year.
Again, there will be no significant price jumps. Our predictions forecast a starting price of $0.291 in January 2024. FTM might hit $0.365 by the beginning of the year.
While this starting price is a good sign, the rest of the year must look bullish. Fantom's Ethereum compatibility will play a crucial role in its usage. That is because ETH is one of the eco-friendliest coins.
Developers will have no trouble using the Fantom network for their applications. Of course, they will not mind because the network is Ethereum-compatible. This trend will further stabilize the demand for FTM.
Notwithstanding, more demand will be needed for the cryptocurrency to hit a bull run. Maintaining its average price at $0.31 is likely to happen. Still, it is a remarkable increase from 2023's $0.24 price.
While 2024 may largely remain uneventful, it will set up FTM for a bull run in the subsequent year. A stablecoin is attractive to investors who want to hold it for the long term.
If things go according to these predictions, FTM will become bullish in 2025. Let's examine the trend closely.
Fantom (FTM) Price Prediction 2025
2025 will be a year in which many new crypto technologies become mainstream. Blockchains without scalability will fade away, leaving only those that can accommodate recent advancements. Thankfully, Fantom's network is highly scalable.
With its scalability, Fantom can absorb technological growth to remain relevant in the blockchain industry. That will be enough to get it started on a steady bull run.
Again, FTM will start at a $0.300 price. That will be the price it brings over from 2024. Nonetheless, the cryptocurrency should make some progress in due course.
Fantom has spread its wings so widely that it will be relevant in whichever sector becomes a big hit in 2025. Whether DEX, NFT, wallets, Oracles, yield optimizers, GameFi, or cross-chain bridges, Hence, FTM will not lose value during 2025.
This token might hit a price of $0.361 by June or July 2025. Then, it should maintain a steady growth rate until it hits $0.394 by December. That will make things all the more exciting for 2030.
Some analysts project FTM to reach above the $1 mark by the end of 2025. Getting that price will be a significant feat for the cryptocurrency. Moreover, it must catch up to its 2022 all-year high of $3.3043.
Those looking for a quick cash out can get the coins at the beginning of 2025. Although the profit will not be much, it shows a path to positive growth. Who knows. It could be among the heavy hitters for the year.
The 2025 prediction is crucial as it shows further price movements for the cryptocurrency. However, let us consider the volatility of the crypto market. FTM maintaining this bull run will significantly influence future predictions.
Long-term forecast 2030
While cryptocurrencies are known for their quick profit bursts, they can also be valuable long-term investments. We do not refer to five-year plans but to investments that can last up to a decade.
Fantom introduced its stable coin on May 2022. It has yet to see as much success as the mainstream FTM token. Nevertheless, it may play an essential role in FTM's long-term price.
Digitalcoin has not held back its forecast, predicting it to reach $3.53 in 2030. That will be a 300% profit for those who buy the currency in 2025 and hold it for five years.
Price prediction also points to a bullish trend for the coin. It forecasts the cryptocurrency to reach $5.13 by 2030. Such a price will be remarkable for the token.
On second thought, Fantom has all it takes to reach this price point and even more. Let's take its scalability feature as an example. Developers can effortlessly integrate new technology on the platform without worrying.
Swift change implementation is one of the critical aspects of successful cryptos. They must have easy adaptability to fit whatever new demands the industry brings. With that in mind, Fantom will have few to no challenges.
Reaching $5.12 will be remarkable. Still, five years from 2025 are enough for the token to become one of the most sought-after in the industry. Long-term investors can look toward adding FTM to their portfolio.
Fantom (FTM) Price Analysis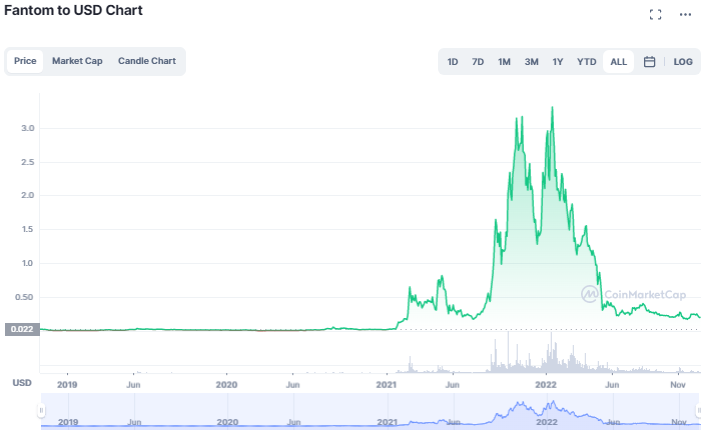 FTM has maintained a reasonably stable price throughout the second half of 2022. However, it has witnessed slight jumps and declines. A vivid example will be its jump to $0.312 on November 5.
That came from $0.2189 over the previous three days. Still, the crypto fell again, hitting $0.162 on November 22. It shot above $0.232 in early December.
The coin has since fallen, reaching a price of $0.2062 on December 18, 2022. However, the rollout of integrations may create a ripple in the industry. That will bring the coin back into the mainstream crypto media.
Ultimately, FTM is far from a failure. It has a better fighting chance than even the more popular coins. The absence of significant price swings indicates a stable structure.
Fantom (FTM) Prediction Conclusion
You may look at the one-year price movement for FTM and get discouraged. The crypto has remained bearish for most of the year. However, all hope is not lost.
Fantom has seen more integrations in the past few weeks, including Dune Analytics, Blockpit, and Life Wallet. These integrations show how stable the platform is for development. We expect more support in the coming months.
FTM's price movement does not show any quick investment opportunities. Things will begin to take a turn in 2025. Five years from then, it could reach $5.
FAQs
What is the total supply of FTM coins?
This token has a total value of 3,175,000,000. However, only about 2,766,196,724 are in circulation as of this writing.
Can Fantom overthrow Bitcoin soon?
As of this writing, Bitcoin remains the leader of cryptocurrencies. We do not envisage a future where Fantom takes that mandate away from BTC.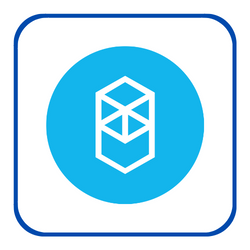 How to Buy Fantom (FTM)
In this article, we review Fantom, a new token created to rival the Ethereum network. We review its…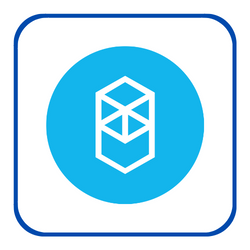 Staking Fantom (FTM)
Staking
Fantom (FTM) is a process that requires due diligence before one jumps right in to the pool that is Fantom. Fantom is well known for its speed, inexpensive nature, and high scalability. Fantom, which has been dubbed as an "Ethereum killer" alongside staunch competitors such as
Solana
(SOL) and
Cardano
(ADA), is a top blockchain in terms of total value locked (TVL). With a TVL of $1.3 billion and an EVM-compatible platform, FTM is establishing itself as one to watch out for.
Risk Disclaimer
WeInvests is a financial portal-based research agency. We do our utmost best to offer reliable and unbiased information about crypto, finance, trading and stocks. However, we do not offer financial advice and users should always carry out their own research.
Read More