This content represents the writer's opinions and research and is not intended to be taken as financial advice. The information presented is general in nature and may not meet the specific needs of any individual or entity. It is not intended to be relied upon as a professional or financial decision-making tool.
Although it's the most popular one, Bitcoin is not the only cryptocurrency available on the market. New cryptos are coming every month, and each one of them offers you different benefits and ways to profit from them. Unfortunately, the variety of cryptos and cryptosystems is what confuses people about digital assets.
Therefore, people looking forward to investing in crypto sometimes get cold feet and decide to invest in other assets. We understand it may seem complex at the beginning, but learning about cryptocurrencies gets easier when you dedicate enough time to that process.
Solana, which is the main character of this page, represents more than a cryptocurrency since it's also a blockchain platform. Having that feature has made Solana popular among investors and traders all around the world. Thanks to that, it's said to be a decent competitor to big cryptos, such as Ethereum and Bitcoin.
If you are reading this page, you may be interested in this crypto and in buying it. Here at WeInvests, we have all the information you need to do it. Our page also features articles about other cryptocurrencies and the trading world in general, so check it out as soon as you can!
explorer.solana.com
solana.fm
solanabeach.io
What Is Solana?
As we mentioned before, Solana itself is not a cryptocurrency since it represents more things than just that. Solana is a blockchain platform, and because of it, it uses proof of stake and proof of history to achieve consensus. Solana's internal cryptocurrency is SOL.
The process to buy SOL is the same as you have to go through when buying Ethereum, XRP, or any other cryptocurrency.
Experts and financial advisors consider SOL to be a rival to Ethereum, one of the biggest and most popular cryptocurrencies on the market. When cryptocurrencies started to get popular, people had Ethereum as an alternative to Bitcoin, but now, many investors have their eyes on SOL and prefer to get it instead of ETH.
What Is a Blockchain Platform?
Blockchain platforms are what make crypto transactions happen in a safe and decentralized way. These platforms are databases made of blocks of information, and all the information of the crypto transactions made through that platform is stored in those blocks of data.
Since blockchain platforms are public servers, they are safe from cyber-attacks or hacks. That's one of the reasons people love cryptocurrencies that much since they not only avoid bank restrictions but are also a safe way to send funds to anyone you want.
What's Crypto?
Cryptocurrencies are decentralized digital currencies that you can buy, sell, and trade on several online markets. These cryptocurrencies, as we mentioned before, are safe from back restrictions and cyber-attacks, but since you can only get them on a digital basis, the only way to store them is by having a crypto wallet.
People can make crypto transactions all over the world, and you don't have to pay any additional fees to make international transactions. However, users mostly get cryptocurrencies for investment purposes or to trade with them. Anyone in the world with a crypto wallet can buy cryptos.
How to Buy SOL?
Buying SOL is easier than many would think since it's the same process you have to go through to buy Bitcoin and other digital assets. Nonetheless, that specific process needs to be followed carefully, and making a mistake could represent losing your funds in the long run.
Don't worry about that, though. We are here to help you learn everything you need to know about buying SOL, so here are the steps to do it:
Get a Crypto Wallet
Cryptocurrencies are digital assets, so you can't possibly have a physical SOL in your wallet or a safe. The only way to store cryptos is by getting a crypto wallet first.
As their name suggests, crypto wallets are digital wallets made to help users store cryptocurrencies of all kinds. There are many ways to get crypto wallets and also many platforms to get them from. Each crypto wallet platform offers different benefits, so it's up to you to decide which one suits you best.
Take into account that crypto wallets come with two keys, and those keys are irreplaceable. Therefore, losing one of them could mean losing all your funds. Those keys are the access key and the signing key; one is for accessing your funds and the other to make crypto transactions.
Find a Crypto Exchange or Trading Platform
If you already have a crypto wallet, you need to find a crypto exchange, online broker, or trading service to get your SOL. Crypto exchanges are licensed businesses where you can buy cryptocurrencies by submitting your fiat money.
How to buy Solana (SOL) on eToro
In the crypto sector, decentralized finance (DeFi) is a trendy topic. The majority of DeFi infrastructure is based on Ethereum, the world's largest and most reliable blockchain network for smart contracts. DeFi is powered by smart contracts, which allow for direct processing of trades, financial derivatives, and even insurance on a decentralized platform.
Transaction prices have risen dramatically as demand on Ethereum's network has increased. This makes it difficult for regular investors to use DeFi on Ethereum, as Ethereum transactions can cost more than $100 during peak times. On the other hand, Solana promises to address the scalability challenges that Ethereum's network is now experiencing.
Solana, like Ethereum, leverages smart contracts to host decentralized apps (dApps). On the other hand, Solana's unique features allow for much lower transaction costs while simultaneously improving network speed. Learn how to buy Solana in three simple steps.
Step 1: Open an Account
To purchase Solana coins, you must first register for an account with a cryptocurrency exchange provider that supports the fund's exchange. You can use the eToro app to keep track of the coin's market value fluctuations and sell a variety of cryptocurrencies. Go to eToro homepage.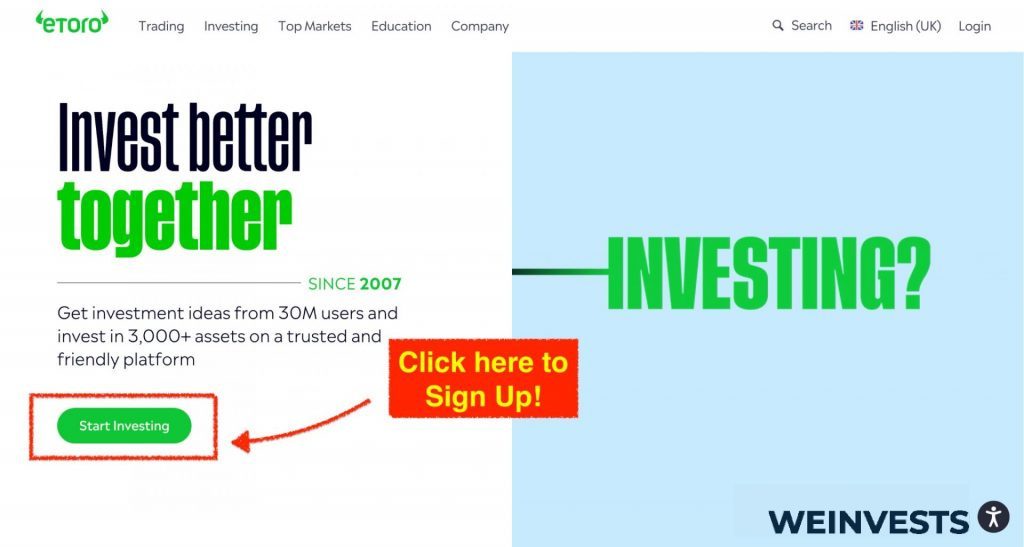 It will require you to fill in only the basic information, which only takes a couple of minutes.
You should check out eToro's terms, conditions, and policies before proceeding to the next step. Additionally, rereading your information to make sure it doesn't have any errors is also a good idea.
Step 2: Upload ID
Since there are so many scam platforms out there, you need to guarantee that the one you're trusting is safe. Otherwise, there is no way to make sure that your assets are secure.
In this case, eToro wants to ensure the safety of the users' cryptos and money. Therefore, everyone needs to go through a verification process, and if you don't complete it, you're not able to access the features that the platform offers.
Verifying your identity is not very challenging. You have to upload an ID picture and prove your residence by adding a photo of any utility bill that's less than three months old.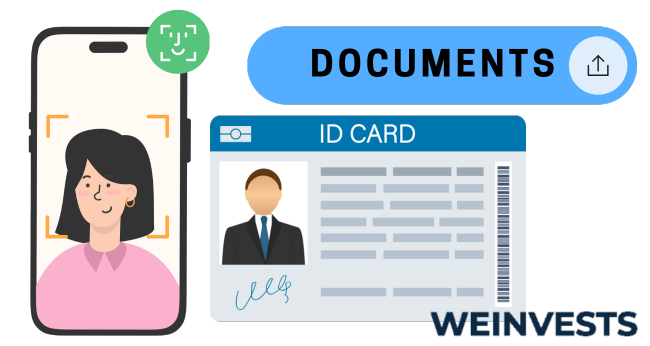 Step 3: Make a Deposit
If you already verified your account, it's fantastic! It means you're ready to fund it and get started with examining all of its features.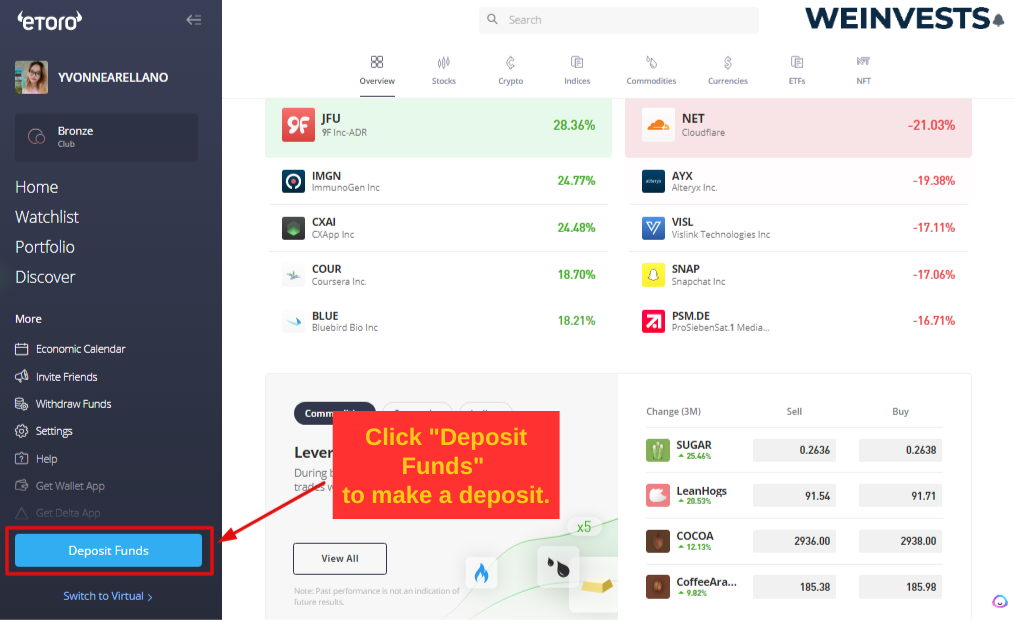 To purchase Solana, you must first determine the appropriate currency pair based on your preferences. If you wish to buy crypto with USD, for example, you should choose the USD combination.
Step 4: Search for Solana
Search for 'Solana' and click 'Trade' to go straight to the relevant investment page.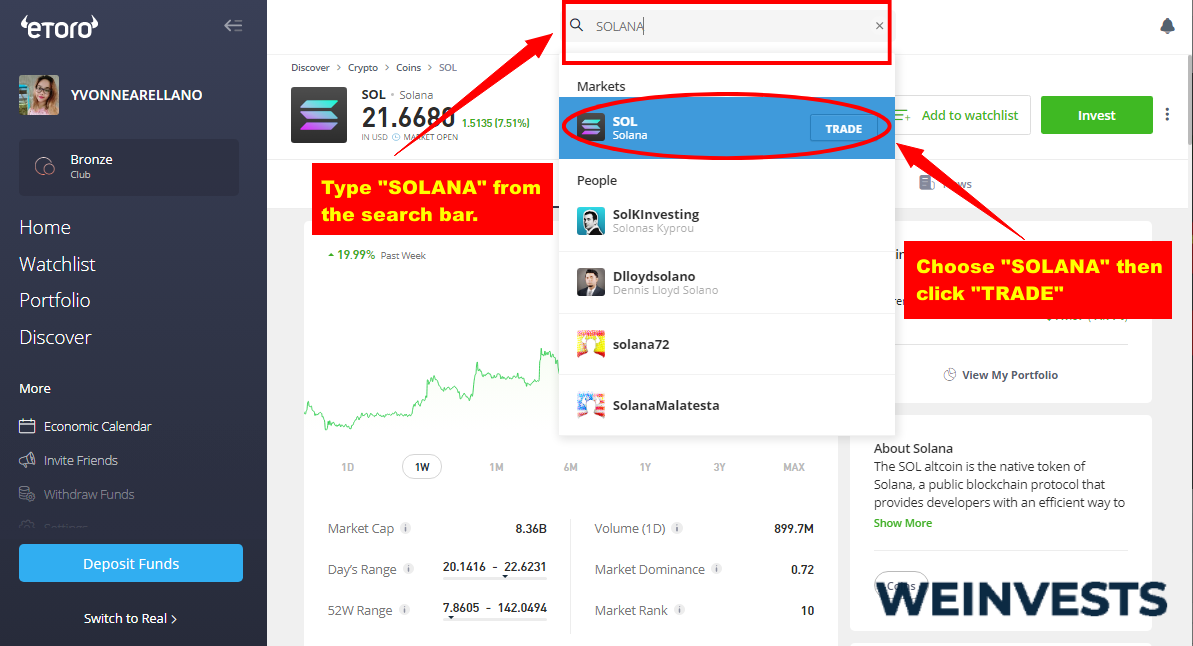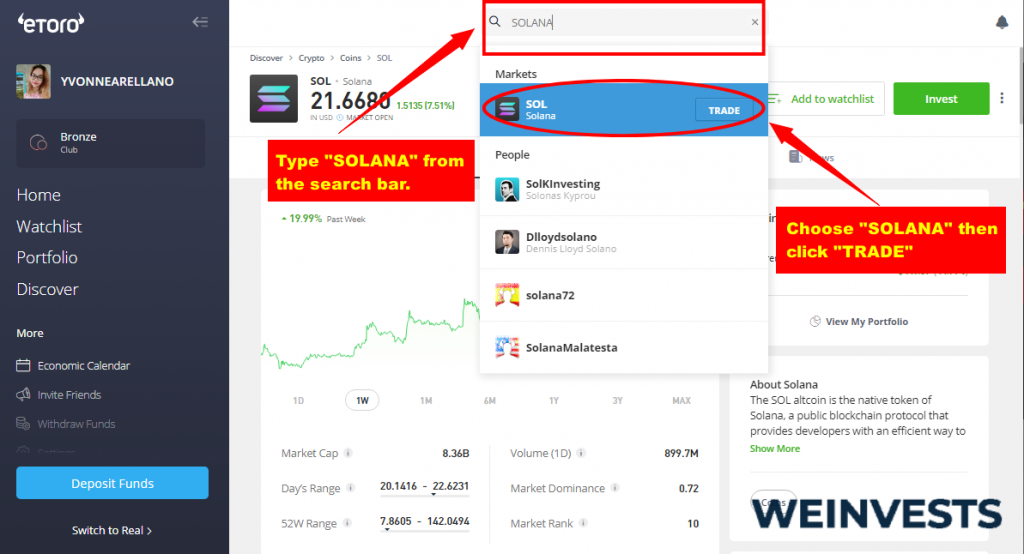 Step 5: Buy Solana
Solana can be purchased with USDT or Bitcoin. Tether (USDT) is a $1-pegged stablecoin that mimics investment in fiat currency. Some cryptocurrency investors choose to trade against Bitcoin since it gives them a yardstick for how well their investment is performing.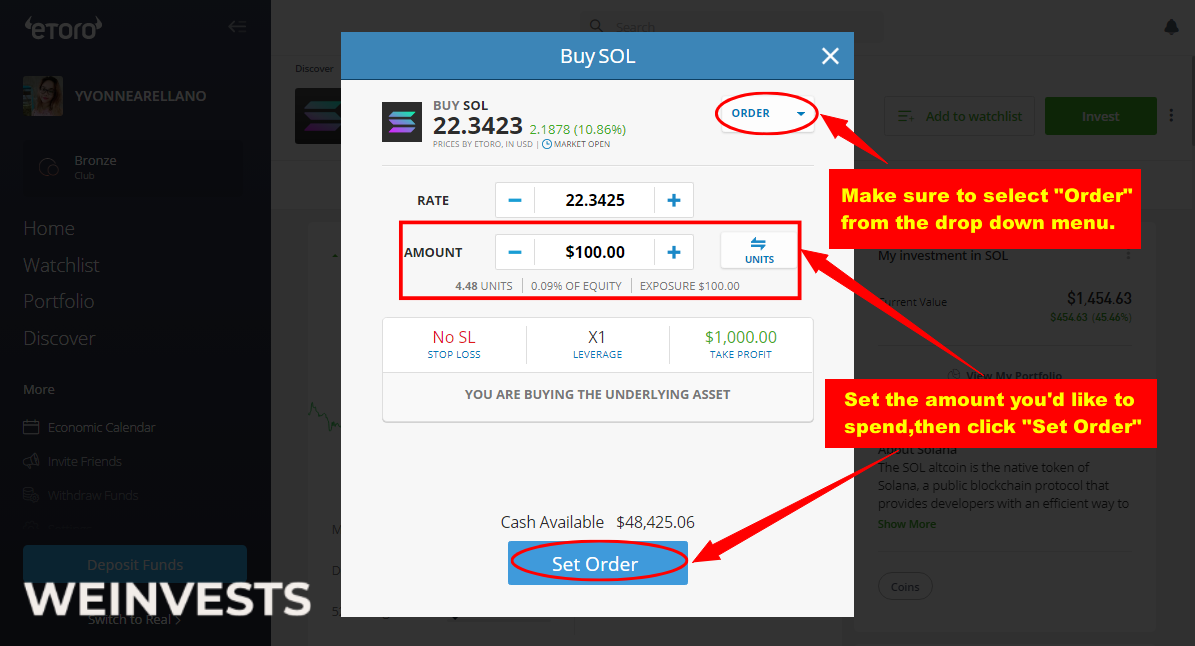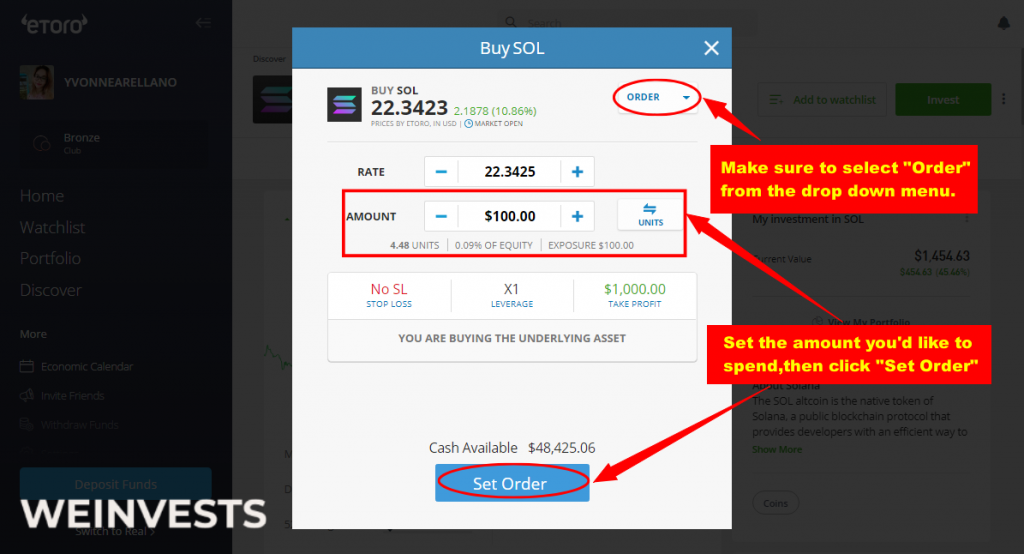 Your buy order might be either a market or a limit order. Such limit orders are filled if the cryptocurrency hits a specified price that you specify, but market orders are filled instantly at the market price. However, if the cryptocurrency never falls to that level, your order will be canceled.
Create an Account in the Crypto Exchange or Trading Service
After finding a crypto trading service that meets your expectations, you have to create an account on its website. The sign-up process is not usually difficult, since most times you only have to fill out a sign-up form and give the website all the information it asks you to give them.
Yes, the crypto exchange may ask for your personal information, and that's the reason you have to look for a reliable alternative to buy your SOL. The best way to find a trustworthy crypto exchange, online broker, or crypto trading service is to check reviews online speaking about those platforms.
Link your Crypto Wallet to the Crypto Exchange or Trading Service
As we mentioned before, crypto wallets can be linked to crypto exchanges, and when you do that, all the funds or cryptos you receive from those crypto exchanges go directly to your crypto wallet. Most of those platforms have crypto wallets as a requirement, so don't worry about not finding where to link your crypto wallet.
Pick a Payment Option
Cryptocurrencies are not free, and SOL is no exception for that. The only way to get cryptos is by buying them or trading with them, and you can buy them with fiat money or other cryptos. Although this depends on the crypto exchange you go for, online brokers tend to have many payment options.
The most common one is using a credit or debit card to pay for your cryptos. Nonetheless, some crypto exchanges accept payments with other cryptocurrencies or mainstream platforms, such as PayPal.
Submit a Payment
If you already picked the payment option of your preference, the only thing left to do is submit a payment. Commissions are different depending on the asset you want to invest in, so check what the commissions for SOL are before submitting a payment.
Decide how much funds you want to invest in this crypto and send your money to the crypto exchange in the way it tells you to.
Receive Your Funds
The final step to buying SOL is receiving your crypto in your crypto wallet. Some crypto exchanges require you to wait a bit of time before receiving your funds, so don't worry if you don't get the crypto you bought right away.
Conclusion
People looking forward to investing in SOL don't have to hesitate to do it.
However, if you are interested in learning more about this crypto and trading in general, you can always visit WeInvests's website. We have all the information you need about crypto investments, and we can also help you understand how to buy other cryptos, such as XPR and Ethereum.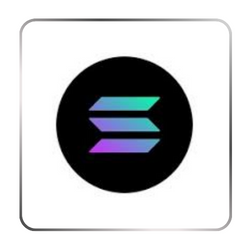 How to Stake Solana
Staking
your Solana (SOL) allows you to passively earn rewards for helping to secure the network. Solana is a high-performance blockchain. There are several ways to stake SOL to get the best returns on your investment.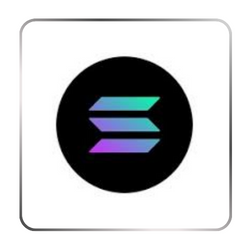 Solana (SOL) Price Prediction 2023, 2024
Predicting the market is by far the most important part of investing in cryptocurrencies and crypto trading. The value of all cryptos can change suddenly, so you need to be prepared for those changes before investing in anything. Some cryptos are more volatile than others, and Bitcoin is an example of that.
What most traders and crypto investors do is wait for experts and financial advisors to predict market changes for them. However, it's more practical to learn how to do that yourself and make predictions for yourself. If you wonder about the future of SOL, be assured that you can safely invest in this crypto.
The Solana platform and SOL itself are expected to surpass Ethereum by far, and that's because of its commissions and the fast transactions it features.
Risk Disclaimer
WeInvests is a financial portal-based research agency. We do our utmost best to offer reliable and unbiased information about crypto, finance, trading and stocks. However, we do not offer financial advice and users should always carry out their own research.
Read More