This content represents the writer's opinions and research and is not intended to be taken as financial advice. The information presented is general in nature and may not meet the specific needs of any individual or entity. It is not intended to be relied upon as a professional or financial decision-making tool.
DigiByte (DGB) is one of the older cryptocurrencies. Founded in 2013, it was put on the market in 2014 at a price of just $0.001378. The DigiByte project is a P2P cryptocurrency and blockchain platform where DGB tokens are used as an instrument of exchange for Dapps and smart contracts. The platform has its own smart contract infrastructure.
The DigiByte blockchain was based on the original Bitcoin blockchain. It is a scalable alternative designed to process extreme numbers of transactions every second. At the time it was founded, DigiByte was one of the earliest alternatives/competitors to the world's largest cryptocurrency and blockchain.
This tool gives a short prediction, for this example above, our technical score is calculated using multiple analytics designed to predict the future movements of cryptocurrencies. Scores above 70 are considered bullish, below 30 are bearish. Our colorful dial, which updates automatically, makes a great addition for our webpage.
DigiByte (DBG) Overview
DigiByte Historical Price Performance
There was very little significant price movement for the 3 years following its entrance, during which it fluctuated between $0.001942 and $0.0000426. This period's lack of price activity can only be summarized as a period of true obscurity. Compared with other cryptocurrencies launched between 2013 and 2016, DigiByte remained relatively unknown. But that doesn't mean that the project's founders lacked a vision that they continuously worked on.
DigiByte was meant to be a more flexible alternative to Bitcoin. By that, it was meant to be able to reach a larger decentralized community. It was always an open-source platform, so anyone could view the project's code and contribute to it.
In 2014, DigiShield and MultiAlgo were added. This does not seem to have had a significant or lasting impact on the DGB price.
The DGB price saw its first serious rally in May-June 2017. During that period, the price peaked at $0.06048. That summer was the beginning of DigiByte's ascent. Investors who entered at the beginning of that period saw over 3x ROIs. While we can't provide any certainties regarding events and their effects on prices, this period saw a few important developments.
In April 2017, DigiByte had become the second major blockchain to employ Segregated Witness (SegWit). SegWit was an upgrade to Bitcoin's protocol and added protections against transaction malleability. The latter refers to the possibility of the isolation of small pieces of transaction information and changing it, which would invalidate new Bitcoin blocks. DigiByte followed suit and saw its price rise significantly. It would not fall to pre-rally levels at any point since the introduction of SegWit.
The DGB price soon saw an apparent correction, falling to around the 1-cent mark before the end of Summer 2017. There were a few rallies throughout 2017, but for the most part, bearish sentiments kept the DGB price lower than 2 cents.
The end of 2017 and the beginning of 2018 saw a much more significant rally. On January 7th, 2018, DGB reached $0.1265. This rally also followed a general trend, which Bitcoin led. Then another pull-back/correction came and pulled prices back down. DGB even fell to $0.03009 on February 8th, less than one-fourth of the peak price.
2018 saw many fluctuations, but they were relatively mild, varying between 1.5 cents and 5 cents.
In terms of major news, less happened in 2018. The major events of 2019 seemed to have a relatively mild effect on DGB prices. In July 2019, Odocrypt was launched. The Odocrypt algorithm brought further improvements to DigiByte's security. Despite this, DGB continued a slow decline through the latter half of 2019 which only turned around in mid-2020.
In May 2020 DigiByte rallied for the first time in a year, reaching a high of $0.03449. The price then stabilized until the general crypto bull market.
Later, DigiByte was also affected by the general crypto bull market of early 2021. January saw DGB prices rise at a very similar curve to BTC and other major cryptos, albeit slightly slower. The April/May peaks were similarly high but were relatively more significant for DGB. The January peak price was $0.07996 and the May peak was $0.1573. This is still the historically high price of DBG. This change appears to be driven overwhelmingly by the extremely bullish sentiments the entire crypto market was experiencing during this period.
The price performance of DGB since has been typical of the cryptocurrency market, with little remarkable to say. Starting in the middle of 2022, the crypto bear market affected DGB in a similar manner. DGB has spent most of the latter half of the year below the one-cent mark. The downturn is not especially bad, but both prices and trading volumes have remained quite low.
DigiByte (DGB) Price Prediction 2023
Sentiments grow more optimistic going into 2023, as do the prices suggested by various types of analysis. Broader cryptocurrency market trends point to a partial recovery. Right now, there is a moderate "sell" sentiment, and this may continue as an average for some time.
CryptoNewz, one of the more conservative analysts, places the maximum price for 2023 at $0.038, which matches most technical analyses' maximums. Again, this is based on the regular indicators used for technical analysis. Prospective investors would be prudent to regard these analyses alongside news surrounding the DigiByte project and broader developments in the crypto world. No amount of research and due diligence can be described as "too much". With that said, let's look into what 2023 is expected to look like for DGB.
The prediction for 2023 is a minimum average price of $0.01490 and a maximum average of $0.02850. The overall average is placed at $0.01600.
DigiByte (DGB) Price Prediction 2024
Going into 2024, analyses paint a more optimistic picture, but not one as optimistic as for other major cryptocurrencies. Regardless, the technical analyses still point to a possible ROI of more than 400%, compared to December 2022's average price. This would not be especially good for cryptocurrency markets, but we must point out that the level of risk is high as well. While other tokens may have more optimistic forecasts, they must all be viewed with caution.
The DGB price prediction for 2024 is a minimum average price of $0.022 and a maximum average of $0.036.
Upcoming announcements about DigiByte and its underlying technology are likely to have an effect on prices going forward.
DigiByte (DGB) Price Prediction 2025
Long-term outlooks for DGB are more bullish. Factors that affect the broader crypto markets, especially Bitcoin, should be considered as we move closer to 2025.
Some more conservative analysis paints a picture of DGB reaching the lowest end of these analyses in both 2024 and 2025. It's in the long term that bearish analysis paints a better picture. Later on, is when deflationary pressures may well push the DigiByte token's price up.
For 2025, the prediction for DGB is a minimum average price of $0.029 and a maximum of $0.046.
Long term forecast 2030
The long-term forecast of the DigiByte price currently appears more optimistic. We must caution again that both DigiByte-specific and broader cryptocurrency trends can always change the outlook at any time. Going forward, prudent investors must consider both factors and keep up with developments as they arise.
The predicted minimum average price for DGB in the year 2030 is $0.67 and the maximum is $0.70.
Some technical analyses use inputs that predict far more optimistic figures. Read our fundamental price analysis below, which tries to make sense of the variability in long-term price predictions for DigiByte. For our part, we try to stick with caution, as recent events point to, as downturns/corrections are now a regular event in the crypto markets.
Fundamental DigiByte (DGB) Price Analysis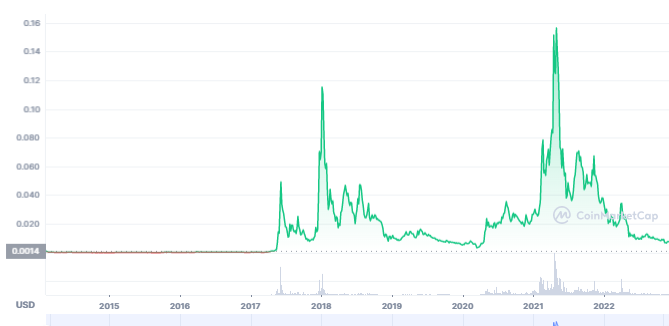 DigiByte's value is derived from its transaction speed, artificial scarcity, proof-of-work consensus mechanism, and multiple mining processes which work simultaneously.
DigiByte is a software that prioritizes security, scalability, and speed. Unlike many cryptocurrency projects, it doesn't offer many of the other typical services. It is primarily a medium of exchange in a niche market but constantly strives to make itself more attractive in that regard than its competitors, including Ripple, Litecoin, and to an extent, Bitcoin. Apart from that, its features include the enabling of user-issued assets, applications, smart contracts, and new digital identities.
In terms of supply caps, DigiByte is quite similar to Bitcoin, with a simple multiple to factor for. This makes its underlying fundamentals somewhat similar in this way, but that's as far as we can go in comparing the two, as they are vastly different in terms of popularity, mainstream adoption, and most other factors of any significance. The maximum circulating supply is 21 billion (21,000,000,000) DGB, matching Bitcoins multiplied by 100.
The DigiByte block reward is progressively reduced by 1% every month. According to the project's own info paper, the emission schedule calls for mining to completely cease by approximately 2035. After this, no new DGB supply can enter the market. As of December 2022, approximately 16 billion DGB is in circulation, which represents 76% of the possible cap. Minting/mining will progressively slow down as the maximum supply is reached. This creates a deflationary pressure, which theoretically should push DGB prices up over time (consider this alongside the other factors that contribute to prices).
DigiByte (DGB) Prediction Conclusion
DigiByte is an older cryptocurrency built on many of the same tested principles that have made Bitcoin the most popular crypto by market cap.
We cannot provide any level of certainty regarding the future price movements of DGB or any other crypto. But we hope that this analysis of the past and present state of the cryptocurrency can help you make sense of its past performance and the factors that go into many investors' decisions.
FAQs
Is DigiByte dead?
This commonly asked question applies to many cryptos right now, particularly of this one. The broader cryptocurrency market is in the midst of a long-term bear market. The price fluctuations (downturn) are less violent than many corrections, and we are in uncharted territory, in a few ways.
Despite this, the fact remains that DigiByte is still an active project that exists in a dynamic market. This doesn't mean anything about its future price performance, but it does mean that it is very much alive and that its team hasn't announced any plans to quit anytime soon. It is in fact a long-term project.
Why is DigiByte so cheap?
The DGB price has always been very low on a per-DGB basis. This is true of many other cryptos as well. But you must remember that each token is different in terms of a few critical factors:
· Maximum circulating supply
· Halving times and other constrictions on future supply
· Mining processes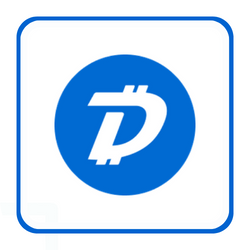 How to Stake DigiByte
DigiByte is a quite interesting project. It was born from a Bitcoin fork, but it considerably improves the functionalities of BTC. DigiByte (DGB) allows many use cases, it can be easily integrated with the decentralised crypto space, it supports smart contracts and enhances security. Moreover, DigiByte was designed to protect the value of DGB over time. So, even if DigiByte doesn't use proof-of-stake (PoS), but proof-of-work (PoW), there are methods to use passive income by holding DGB.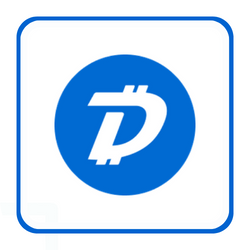 How to Buy (DGB) DigiByte
In the crypto market today, there are several blockchain and crypto projects that focus on finance, payments, tokenization,…
Risk Disclaimer
WeInvests is a financial portal-based research agency. We do our utmost best to offer reliable and unbiased information about crypto, finance, trading and stocks. However, we do not offer financial advice and users should always carry out their own research.
Read More