This content represents the writer's opinions and research and is not intended to be taken as financial advice. The information presented is general in nature and may not meet the specific needs of any individual or entity. It is not intended to be relied upon as a professional or financial decision-making tool.
In the crypto market today, there are several blockchain and crypto projects that focus on finance, payments, tokenization, or deploying a new tech in other business sectors. This is the pervading trend in the industry, with little to no solutions to ensure there's a decentralized ledger technology (DLT) that interfaces with future techs like the Internet of Things (IoT).
Digibyte, or DGB for short, is a blockchain network that seeks to create a DLT ecosystem that fulfills smart contracts, payment, and larger interoperability needs. The project also seeks to work on decentralizing the web in preparation for Web 3.0.
DigiByte (DGB) Tokenomics
The first DGB token was mined in 2014 with a total supply of 21 billion tokens. It has a 21-year mining schedule and by 2035, the 21 billionth token will emerge. This supply cap means that Digibyte has a 1000-to-1 Bitcoin ratio.
Just like the number crypto, Bitcoin, DGB uses a decentralized proof-of-work (PoW) blockchain. This means that new DGB tokens are created through mining. However, the transaction throughput time for DigiByte is 15 seconds making it 40 times faster than Bitcoin.
Theoretically, DGB's faster block propagation rate can offer speeds of about 1,066 TPS (transactions per second).
To further improve on-chain scalability, data storage capacity and malleability, DigiByte aims to activate SegWit (Segregated Witness) protocol. As it stands, the Digibyte project is the first to adopt this protocol upgrade, even before Bitcoin.
Where to Trade DigiByte (DGB)?
There are several options out there for users to choose from to trade Digibyte. Ideally, we often recommend sticking to popular crypto exchanges, brokerages, and payment services. The reason for this is not farfetched.
These platforms are sometimes regulated by top bodies to ensure the user's assets are secure and protected. They also ensure these platforms have some of the best security architecture to protect them from malicious hackers.
Notwithstanding, it is important to always conduct adequate research before committing funds and assets to any platform.
Here are some crypto trading services to explore for users that want to trade Digibyte;
Currently, one of the most popular exchanges to trade Digibyte is Binance. Others are OKX, Indodax, BitexLive, eToro, BITCOIVA, Coinbase, and more.
How to Buy DigiByte on eToro
In actual fact, there are certain platforms that stand out when compared to others in terms of their service offerings. To ascertain this fact, we ran several tests on the platform, and the results were outstanding.
From our results, the best place to trade Digibyte is eToro. The platform has several enticing features that would appeal especially to first-time investors. For one, they have one of the lowest charges and commissions when trading in the market.
In addition, their platform is user-friendly and secure and they are regulated by the appropriate authorities to ensure they match up to industry standards. Here is how to trade Digibyte on eToro.
Step 1: Open an Account
You can go to the main page and click on 'create account' to fill out the main application form. It will require you to fill in only the basic information, which only takes a couple of minutes.
Click on 'Create an account' and fill in the necessary details.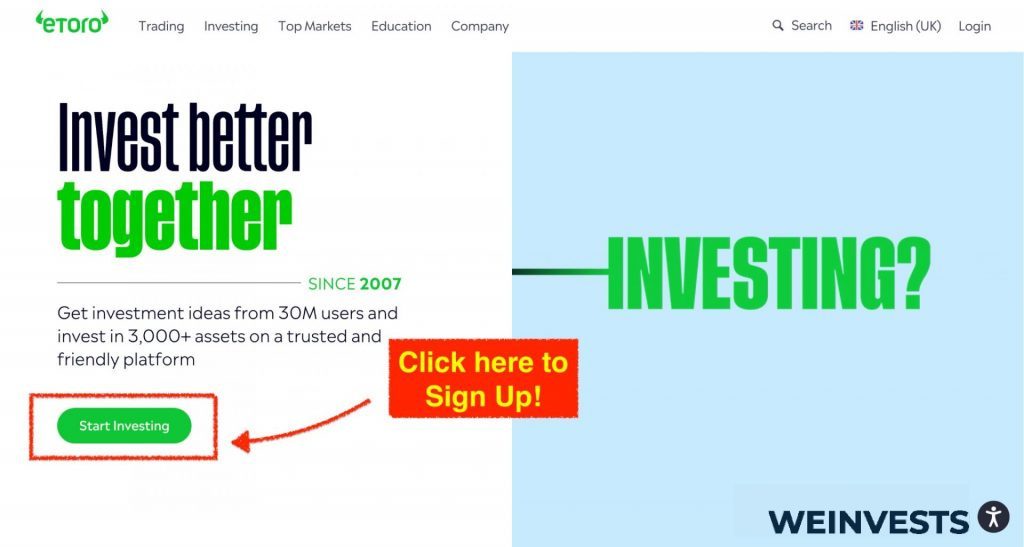 Step 2: Upload ID
After completing the first step, you have to upload your identification documents to comply with the KYC and AML regulations. eToro will verify the documents and open your account to trade on the stock market. Here are the documents that you need to submit for verification:
Utility bill
Driver's license or a valid passport
Bank account statement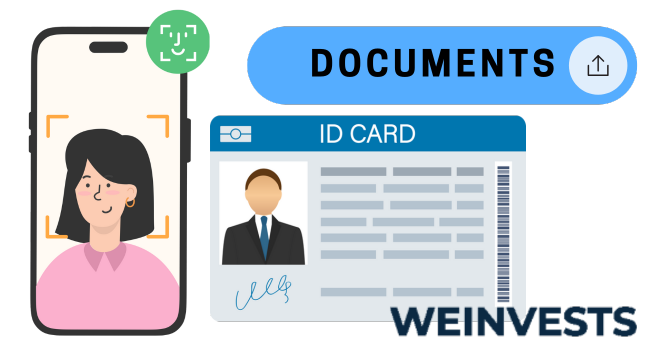 Step 3: Make a Deposit
After creating your account, you can start trading the most valuable tech stocks. But before that, you will need to make a deposit using your PayPal account, debit/credit card, or wire bank transfer.
To fund your account, just go to "Deposit" option and choose the specific features of how you want to invest your money, for example, the amount and payment method.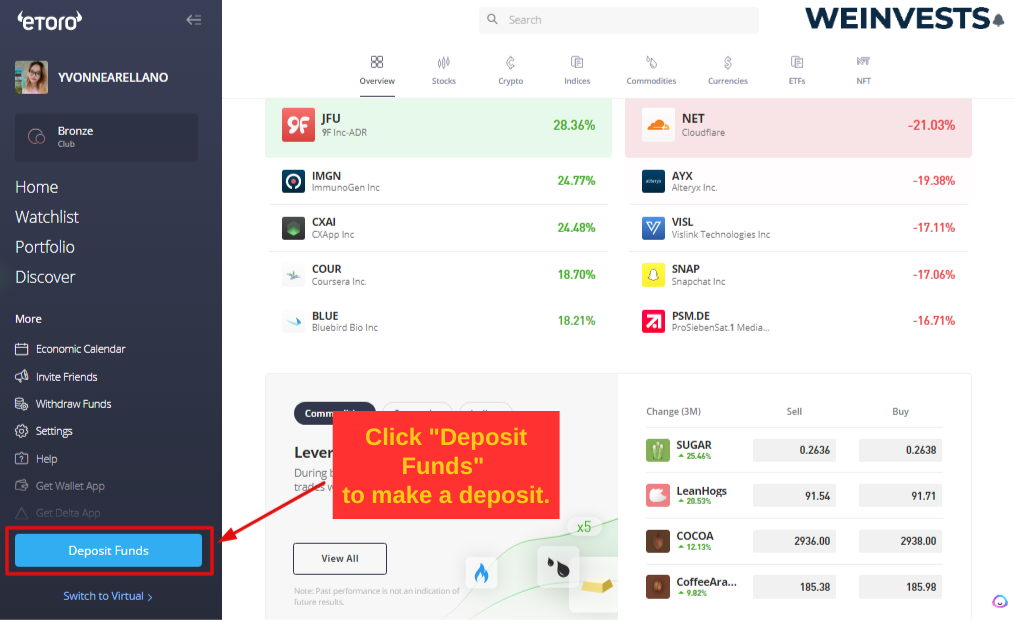 Step 4: Search for DigiByte
how to search for DGB on the eToro platform
Step 5: Trade DGB
How to trade DigiByte with PayPal?
Ease of use is one major feature most investors look for when choosing a crypto platform to use. These investors often look out for Paypal integrations on these platforms as it's trusted and highly efficient.
As luck would have it, Paypal is one of the few payment processors on the eToro platform. Here's how to trade Digibyte with Paypal.
The first step is to fund the eToro wallet with Paypal. To get this done, go to the Deposits funds page on eToro.
Once there, tap Paypal as the preferred payment method and enter the amount to deposit in the account.
Note that the minimum deposit via this method is 10 USD and it comes with a 1 percent charge.
The account will be funded almost immediately. The user can then proceed to trade Digibyte on eToro. There are times when a transaction may be declined. Keep in mind that Paypal will send the user an email explaining the reason for their actions.
How to trade DigiByte with Credit Card?
According to the latest available data on credit card users, about 19.28 percent of the world's population use or own a credit card. Currently, the top four credit card companies are Mastercard, American Express, Visa and Discover. Predictably, they have about 2.8 billion users across several countries.
With this data, it's no surprise that several investors want to purchase their favourite crypto with a credit card. Herés how to trade Digibyte with a credit card;
Just as we stated earlier, this step will not be possible without opening an account with eToro.
If this has been done already, the user has to pass a mandatory KYC (Know your customer) verification and other AML (Anti-money laundering) checks.
Next, link the credit card to the eToro account and transfer the amount of funds intended to purchase the crypto.
Safe Storage
Owning digital assets is very important but choosing the most secure way to store them is more important. Remember that crypto does not have the same protection mechanisms as fiat in traditional banks or investments done through brokers. As a crypto owner, it is the user's sole responsibility to keep it safe.
If crypto is lost, there's every chance it's gone forever, so safety should always be a watchword. Here are some safe storage options available;
Cold wallet or Hardware wallet
Basically, a cold wallet operates offline primarily. They come in different types, but the hardware wallet is the most common. These are USB-like devices that can connect to a PC and store crypto.
By connecting a hardware wallet to a PC, the user generates a unique address to receive the crypto, which they can send to another address. Every hardware wallet has a recovery seed (a sequence of 12 – 24 words) to help recover the crypto if the device is lost. Users have to keep their recovery seed safe because it can be used to access the wallet.
Custodial wallet
This is often the default option for storing crypto for most investors. Here, a third-party stores the assets for its customers through hot (online) storage or cold (offline) storage. In some cases, they use a combination of both.
Hot wallet
This is one of the mainstream ways of storing crypto on the internet. Typically, hot wallets are available as mobile apps and web apps. With hot wallets, users have complete control over their assets and are mostly free. They are effortless to use, and users can receive or send crypto with the tap of a button. Just like hardware wallets, they also come with a recovery phrase or seed should the user need to recover the wallet.
Alternate Ways to Trade DigiByte
That's not all, keep in mind that there are several alternatives to trading Digibyte and we'll explore them in detail. With the rate at which the crypto industry is advancing, no stone has been left unturned to ensure mainstream acceptance. In that regard, there are several alternatives to join and invest in the crypto fray, like regular brokerages, P2P exchanges and crypto ATMs.
DigiByte ATMs
Just like the regular ATMs that dispense cash to users and perform several other banking transactions, crypto ATMs perform similar functions too. However, there is a core difference that users should take note of.
The adoption of crypto ATMs has been growing across several countries – 79 to be precise – and more countries like El Salvador are looking to increase the number of crypto ATMs worldwide. With crypto ATMs, users can easily trade, receive, and send most crypto of their choice in an instant. The best part is that they can also exchange their crypto for fiat, which would have been a game changer.
However, it is not to be, as some countries like the UK, have declared their use within its borders illegal. For that reason, we don't recommend this method for trading DGB, but there are several other legal ways to explore.
P2P exchanges
For those that don't like paying charges or commissions of any kind, P2P exchanges are the go-to platform to save a buck. Also known as peer-to-peer exchanges, these platforms allow verified users to perform digital transactions without involving a central body or a third party. Here, the peers can exchange one crypto for the other, or they can exchange crypto for fiat. The entire transaction is protected by escrow and some form of anonymity.
The best part is that the transaction is charge and commission free and can be completed within minutes. Here are some of the top P2P exchanges in the industry; HODL HODL, Binance, Bybit, Paxful, WazirX, LocalBitcoins, Gemini, KuCoin, OKX, and Huobi.
Mainstream Brokerages
For several years, mainstream brokerages have been offering vital services to their customers with a wide array of financial instruments at their disposal. No matter the financial service, brokerages allow traders and investors of different sizes to access the stock market.
For a long time, it seemed like mainstream brokerages completely ignored the crypto market. This is no longer the case as prime brokerages have entered the trillion-dollar crypto market, which has set the stage for its next growth phase.
Here are some of the top mainstream brokerages to trade Digibyte from; eToro, Kraken, KuCoin, Crypto.com, Uphold, Binance, Changelly, Coinbase, and Huobi Global.
It is important to note prospective customers can only purchase crypto when they open an account with their preferred brokerage.
How to invest in DigiByte?
Investing in crypto, especially in a token like Digibyte, is vital. The problem with new investors is that they see the crypto market as a get-rich-quick scheme. Hence they're always in search of the newest crypto that will offer 100x returns. This is a bad trading strategy, and prospective investors should avoid it.
For the more seasoned investors, there are other crypto investment vehicles like staking, ETFs, ETPs, crypto loans and more. Just as we stated earlier, all prospective investors should always DYOR (do your own research) before making any commitment.
Digibyte (DGB) Price Prediction
At the time of compiling this article, Digibyte is currently trading at $0.008163, which is a 0.56 percent increase in the last 24 hours. This is fairly impressive, considering the bearish trends that have dominated the markets for some time now. Although it's way off its ATH, there's every chance this crypto may experience a slight bull run in the coming days.
Conclusion
Digibyte has proven to be one resilient token and from the looks of things, more users will adopt it thanks to the AI revolution currently taking place. New investors that want to invest in Digibyte should always ensure that the platform they're choosing must have the right features that suit their needs – and security should be their top priority.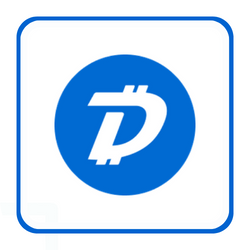 DigiByte (DGB) Price Prediction 2023, 2024, 2025 – 2030
DigiByte price analysis and predictions for 2023, 2024, 2025, and 2030 and beyond. Starting with a brief overview then moving onto the historical price performance with a simplified explanation of the major causes of price movements. Finishing with the consistent price fundamentals for a deeper understanding of what investors should look for when considering the changing environment over time. Lastly, some frequently asked questions based on what people tend to ask Google more often.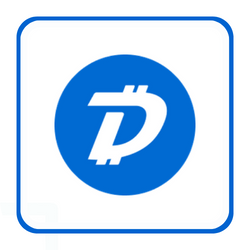 How to Stake DigiByte
DigiByte is a quite interesting project. It was born from a Bitcoin fork, but it considerably improves the functionalities of BTC. DigiByte (DGB) allows many use cases, it can be easily integrated with the decentralised crypto space, it supports smart contracts and enhances security. Moreover, DigiByte was designed to protect the value of DGB over time. So, even if DigiByte doesn't use proof-of-stake (PoS), but proof-of-work (PoW), there are methods to use passive income by holding DGB.
Risk Disclaimer
WeInvests is a financial portal-based research agency. We do our utmost best to offer reliable and unbiased information about crypto, finance, trading and stocks. However, we do not offer financial advice and users should always carry out their own research.
Read More