This content represents the writer's opinions and research and is not intended to be taken as financial advice. The information presented is general in nature and may not meet the specific needs of any individual or entity. It is not intended to be relied upon as a professional or financial decision-making tool.
An AI is any company that is at the forefront of integrating machine learning, deep learning, and other AI technologies into their products and services. Quantum AI stocks are interesting to investors because AI is reshaping industries ranging from healthcare to finance, from automotive to entertainment.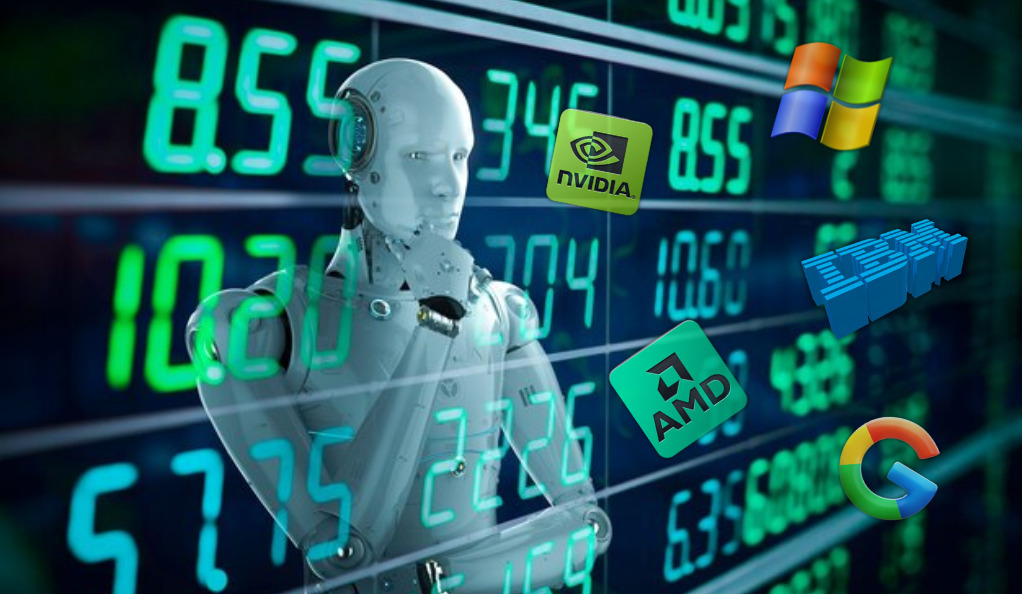 If you pick the right Quantum AI stocks you can gain from companies that are harnessing this transformative power of AI. But just like any investment, it requires due diligence, and a grasp of the tech landscape. To get you started, we suggest a couple of top picks – companies that are spearheading the AI revolution:
NVIDIA Corporation (NVDA),
Microsoft Corporation (MSFT),
Google/Alphabet Inc. (GOOGL),
International Business Machines (IBM).
Advanced Micro Devices, Inc. (AMD), 
The Best Quantum AI Stocks?
First and foremost, fundamentals matter just as much for Quantum AI stocks as for any other stocks. A company's financial health is crucial so look for high revenue growth, profit margins, and strong cash flow – this all signals a company is positioned for future success.
Next, look for companies that have carved out a competitive edge for themselves, either through proprietary technology, robust intellectual property, or a substantial and dedicated customer base, are also prime considerations.
Something else you can look at are companies that strategically integrate AI to enhance their products or services or to gain a competitive edge, highlighting the evolving and impactful nature of this technology.
As always diversify your portfolio, pinning hopes on a single AI stock can introduce excess risk – and be prepared to change your investment strategy by staying updated with news articles and analyst reports. AI is a fast-paced field and news reports can further offer insights into a company's trajectory.
To wrap up, the best Quantum AI stocks combine robust financials, and innovative strategies with rapid responses to the emerging technology environment they operate in.
TOP 5 Best Quantum AI Stocks
The GPU segment is a diverse arena that targets different market niches. For the gaming enthusiasts, NVIDIA offers the GeForce brand; for the professional designers, there's the Quadro brand; and for the AI data scientists and big data researchers, Tesla and DGX are the go-to solutions. Moreover, the GRID focuses on catering to cloud-based visual computing users.
It's the second division that's of most interest to investors watching the AI space. Recent reports highlight NVIDIA's Grace Hopper Superchip platform as a game-changer that could allow NVIDIA to tap into a vast market segment. This introduction is timely as the demand for their products, especially the H100 data center GPUs, which cost a whopping $40,000 each, is soaring. Astonishingly, the waiting period for these GPUs has surged to more than six months, reflecting the intense demand.
When we compare NVIDIA's new offering with rivals like AMD and Intel, the superiority of NVIDIA's chip is evident, potentially positioning it to lead the AI accelerator market. Investors have also been closely monitoring NVIDIA's Grace CPU, which is based on the Arm architecture.
The company's performance has been robust, the stock's current market cap stands at $1,08 billion, with a price of $439.00 as of September 15, 2023. All these facets solidify NVIDIA's role not just as a leader in graphics processing but also as a major player in AI's future.
---
Woven through both business areas is a strong focus on AI – the company's efforts were somewhat behind the scenes but are becoming more and more visible with the rise of artificial intelligence (AI) and large language model chatbots. These have thrown challenges Alphabet's way, notably surrounding the continued relevance of traditional Internet searches – and it's forced the company to be more forthcoming about its AI capabilities.
Years ago, Alphabet initiated steps to diversify beyond their mainstay of Google. This is reflected in their change of name to Alphabet in 2015 and their acquisition strategy which saw them absorb more than 200 companies, many of which pivot around AI. DeepMind, a general-purpose AI research company acquired in 2014, stands as a testament to this focus.
DeepMind's integration has doubtlessly augmented many of Alphabet's products. To underscore their commitment to AI further, Google AI and DeepMind were unified this year to birth Google DeepMind. Financially, Alphabet is robust. They boast a liquidity position exceeding $115 billion, granting them unparalleled capabilities to invest.
This wealth of resources ensures that Alphabet can seamlessly acquire AI capabilities that may be elusive in-house or explore other ventures should newer technologies overshadow AI's current forms. Alphabet's stock performance and valuation offer a promising opportunity for investors. With its vast ecosystem and strategic maneuvers, Alphabet remains a critical player in the AI-dominated tech space.
---
In recent times, Microsoft's strategic direction has become increasingly aligned with the rapid advancement of artificial intelligence (AI). AI, having evolved from a mere concept to a powerful tool transforming numerous industries, is now a cornerstone in Microsoft's vision for the future. As AI continues to redefine industries such as healthcare, finance, and manufacturing, Microsoft is well-poised to be a dominant player in this revolutionary landscape.
Currently, Microsoft is pioneering AI innovations with a focused approach to machine learning, as seen in products like Azure Machine Learning and Microsoft Dynamics 365. Their commitment to AI research and development is further evidenced by a whopping $10 billion investment in OpenAI in January 2023. OpenAI is known for creating groundbreaking technologies, including ChatGPT, which is a generative AI technology.
In June 2023, Nadella expressed the aim to double the company's revenue to an impressive $500 billion by 2030. A driving force behind this target is Microsoft Cloud, with offerings such as Azure, Microsoft 365, and LinkedIn. The recent achievement of Microsoft Cloud surpassing $110 billion in annual revenue, particularly with Azure contributing over half, is a testament to the platform's success – and, of course, much of the momentum now comes from the inclusion of AI technologies.
Nadella's mention of next-generation AI as a solution to challenges indicates the market's growing demand for AI-driven solutions. One of Microsoft's notable ventures into the AI realm is Microsoft 365 Copilot, which integrates with Microsoft's productivity apps, providing capabilities that surpass those of web-based generative AI technologies.
Microsoft's aggressive stance in the AI domain, coupled with strategic investments and a vision for the future, underscores its position as a key contender in the ever-evolving world of artificial intelligence – and as a company that should be taken seriously by investors focusing on AI.
---
The Computing and Graphics segment encompasses a range of products such as desktop and notebook processors, chipsets, and both discrete and integrated graphics processing units. It also delves into data center and professional GPUs, thereby offering development services. Meanwhile, the Enterprise, Embedded, and Semi-Custom segment brings forth server and embedded processors, semi-custom System-on-Chip products, and gaming console technology.
AMD's recent market trajectory emphasizes its commitment to the burgeoning field of Artificial Intelligence (AI). While many believe that the AI potential of AMD shares has already been priced in, there is a growing sentiment that the market might be undervaluing AMD's capacity to seize even a modest share of the expanding AI chip sector.
Under the leadership of CEO Lisa Su, AMD has signaled intentions to further penetrate the AI realm. For example, in 2023, AMD unveiled the MI300X chip, a specialized product targeting large language model training and inference for generative AI workloads. This further underscores the company's drive to become a formidable player in the AI chipset landscape.
---
IBM has long been a pioneer in the field of AI. Flashback to 1997, IBM's Deep Blue computer famously defeated the reigning chess champion, marking an AI milestone. A few years later, the Watson computer emerged triumphant on the game show Jeopardy!, solidifying IBM's standing in AI.
Under the leadership of CEO Arvind Krishna, initiated in 2020 IBM further pivoted its focus towards AI and cloud computing. Krishna emphasized the distinction between AI for business and AI for consumers, highlighting the former's need for precise results, reliable data, and governance tools.
From streamlining the drive-through experience for McDonald's to pension benefits remittance for the U.S. Department of Veterans Affairs, IBM has been instrumental in integrating AI into everyday business operations.
The introduction of IBM's new AI platform, Watsonx, is a testament to the company's commitment to AI. Watsonx aims to scale AI deployment, making it more affordable and efficient. Despite the promising horizon. Today, IBM stands as a recognized leader in AI by research firms such as Gartner.
List of ChatGPT Related Stocks
How to Invest in Quantum AI Stocks?
Start by defining your investment goals, understanding your risk tolerance, and decide on a budget based only on money you can afford to lose. Open a trading account by choosing a reputable online brokerage, providing the necessary personal information, and funding the account.
Research potential AI stock investments by analyzing companies' financials, industry position, and any relevant news. Keep track of transactions for tax purposes, and consider consulting with a financial advisor for guidance. Remember, all investments come with inherent risks, but with due diligence, you can make informed decisions.
This is a set of general steps you can follow to start investing in Quantum AI stocks:
Do comprehensive research: Collect detailed information about your target company such as financial statements, revenue and profit margins, and growth trajectories. Look at the landscape including main competitors threats and opportunities exist within the industry, what unique advantages the company offers.
Select the right brokerage partner: Choose a brokerage with a strong reputation and a track record of reliability. Weigh factors such as the fee structure, the intuitiveness and capabilities of their trading platform, the quality of research tools they provide, and the responsiveness of their customer support.
Fund the account: Once you've opened a brokerage account, the next step is to deposit funds. This money will act as your initial capital, enabling you to purchase stocks or other securities. Ensure that you're comfortable with the amount you're investing, keeping in mind that all investments carry a degree of risk.

Execute your trades: When you've identified a target investment, you'll place buy orders to purchase a specified number of shares. There are different types of orders: you might set a specific price at which you're willing to buy (a limit order), or you may opt for a market order, which buys the stock immediately at the current market price. Familiarize yourself with the different order types to make informed decisions.

Ongoing monitoring and portfolio management: After your initial investment, the journey doesn't end. Regularly monitor the performance of your stocks, keeping an eye out for significant company announcements, quarterly results, or any shifts in the broader industry that might impact your holdings.
How to Choose An Quantum AI Stock?
Investing in stocks focused on AI technology could yield profits given its disruptive potential. While investing in promising stocks may seem like the intuitive approach, the uncertainty reminiscent of the dotcom era, where some investors faced heavy losses, suggests caution. Proper research and discernment are crucial when selecting stocks to invest in:
Company track record: Begin by examining a company's history in the AI sector. Consider their past successes, how consistently they've innovated, and their overall reputation within the industry.
Competitive advantage: Delve into the uniqueness of their AI technologies and platforms. Intellectual property like patents can hint at their edge over competitors. Partnerships they've established can be pivotal, and it's essential to discern whether they're pioneers in the market or trailing behind others.
Financial health: Financial metrics are invaluable. Check for upward trends in revenue, ensuring they maintain healthy profit margins. Their debt management, particularly a favorable debt-to-equity ratio, can be indicative of stability. Positive operational cash flow signals their ability to sustain and grow.
Growth prospects: Evaluate the broader trajectory of the AI sector. Determine if the company is well-poised to harness emerging trends. Their upcoming product lineup and adaptability can be predictive of their future standing in the market.
How to Invest in ChatGPT Stock with eToro?
Embarking on any new venture can be daunting, and the world of AI investing is no exception, especially for those new to the financial landscape.
However, the rise of online brokerages like eToro has empowered everyday investors, offering them comprehensive tools right at their fingertips, making stock market access simpler than ever.
You'll also find that you typically have access to the best Quantum AI stocks on platforms such as eToro. Here, we'll guide you through the essential steps to set up your eToro account and kickstart your investment journey.
Step 1: Open an Account
To begin investing in stocks, start by setting up an account with a trusted brokerage firm. Select an online brokerage that aligns with your requirements, considering aspects such as fee structures, platform functionalities, research capabilities, and the quality of customer service.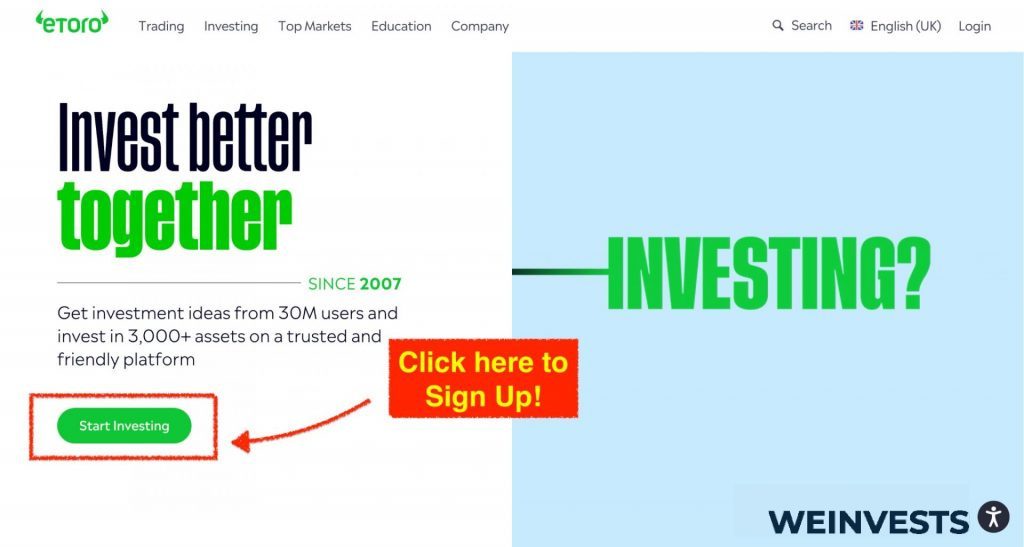 Step 2: Upload ID
During the account registration, it's common for you to be asked to submit identification documents. This step ensures compliance with regulatory standards and helps deter fraud. You can conveniently upload these documents via the brokerage's online platform or mobile app.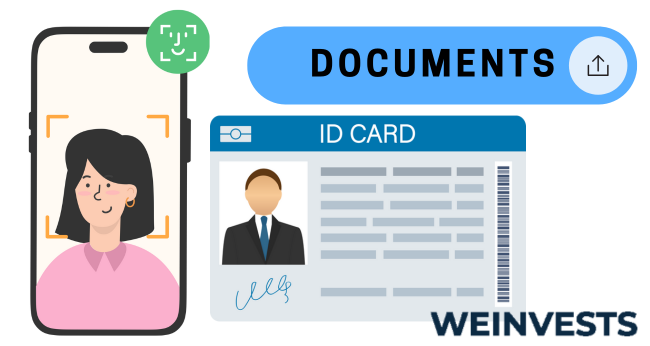 Step 3: Make a Deposit
After opening your account, the next step is to add funds. Most brokerages provide a range of deposit options, including bank transfers, debit/credit card transactions, and e-wallets. Select the option that suits you best and follow the brokerage's guidelines to finalize your deposit.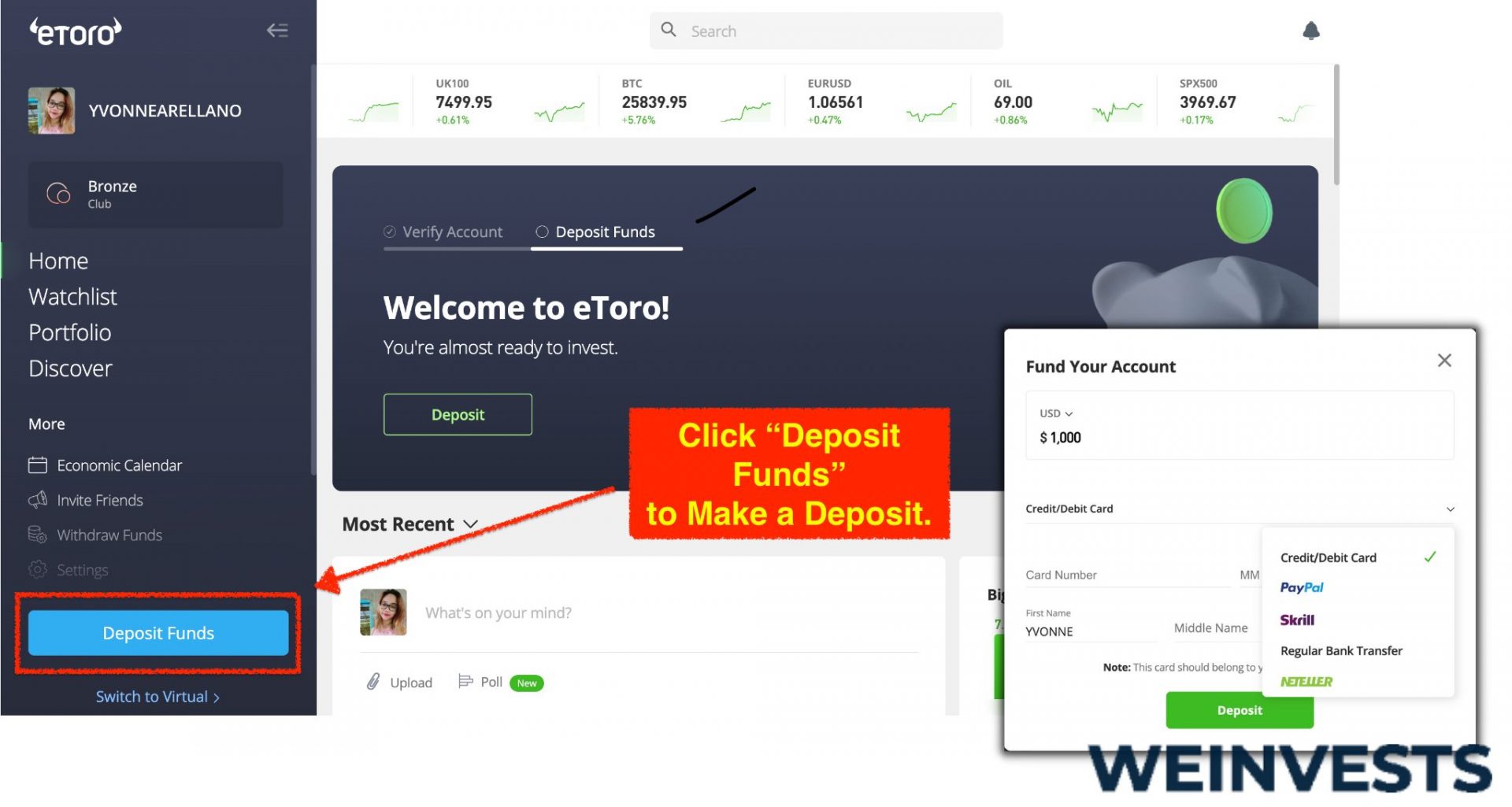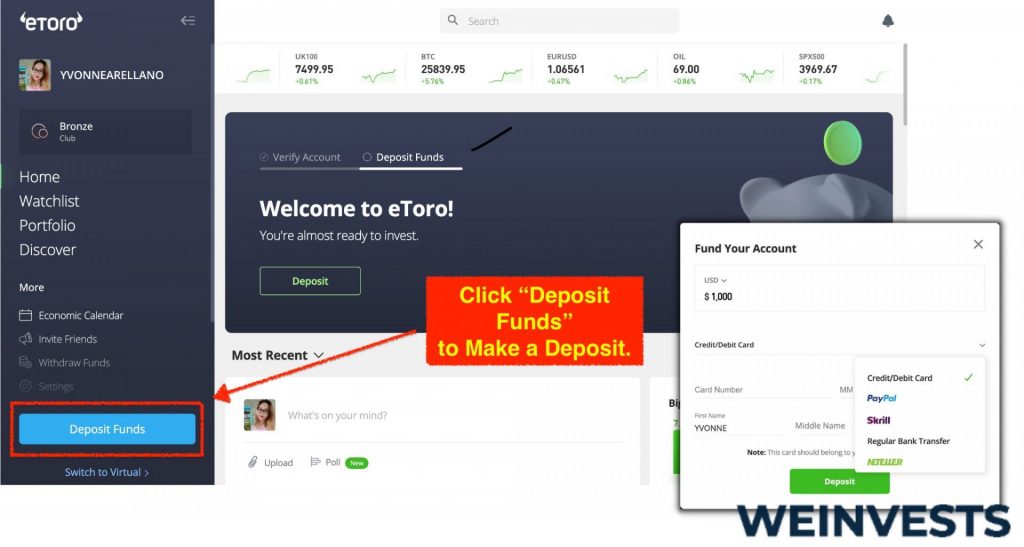 Step 4: Search for the stocks listed above
Once you've funded your account, navigate to the search feature on the brokerage platform. Look for the stocks of the previously mentioned companies: NVIDIA, Alphabet/Google, Microsoft, Advanced Micro Devices, and IBM. Typically, these stocks are traded on major stock exchanges like the New York Stock Exchange (NYSE) or NASDAQ. Upon locating the stocks you're interested in, you can either place buy orders by specifying the quantity of shares and your preferred purchase price, or opt for market orders for an immediate transaction.
Conclusion
In conclusion, Quantum AI stocks present a fascinating investment opportunity, offering a window into the future of various industries – and investors that pick the right Quantum AI stocks stand to gain from the incredible advances of AI.
Companies like NVIDIA, Alphabet, Microsoft, AMD, and IBM showcase the transformative power of artificial intelligence. However, as with any investment, it's crucial to approach with caution and conduct thorough research. This not only includes understanding the companies themselves but also the rapidly changing landscape of AI technology.
For investors willing to delve deep, stay updated, and perhaps embrace a little risk, the AI sector may provide substantial rewards. It's an exciting time for technology, and for those willing to navigate its complexities, the horizon looks promising.
Frequently Asked Questions
Can you invest in Quantum AI?
Yes, you can invest in Quantum AI. First, by buying stocks in large tech companies like Google (Alphabet Inc.), Microsoft, Apple, Amazon, and Facebook (Meta Platforms, Inc.) By investing in these companies' stocks, you're indirectly gaining exposure to the AI sector.
Additionally, you can consider specialized AI firms, AI-focused ETFs (Exchange-traded funds), and companies in other industries incorporating AI into their products and services. It's crucial, however, to conduct your own research and possibly consult with a financial advisor, as with any investment, to understand potential risks and rewards
What Is an Quantum AI Stock?
An Quantum AI stock refers to the equity shares of a company that is involved in the development, application, or advancement of artificial intelligence technologies. These companies could range from those that create machine learning algorithms and neural networks to those that apply AI solutions in sectors like healthcare, finance, or automotive, among others.
Should you invest in Quantum AI stocks?
The AI sector is one of the fastest-growing industries today. Many experts believe that AI has the potential to revolutionize various sectors including healthcare, finance, manufacturing, and more.
As a result, companies specializing in AI or integrating AI into their products and services are poised for significant growth in the coming years. Investing in such stocks could offer substantial returns, especially if you're in it for the long haul and have a good understanding of the market dynamics.
However, as with any investment, there are risks involved. The AI market, being relatively young, can be volatile. Not every company will succeed, and some may even face significant hurdles in their journey.
Risk Disclaimer
WeInvests is a financial portal-based research agency. We do our utmost best to offer reliable and unbiased information about crypto, finance, trading and stocks. However, we do not offer financial advice and users should always carry out their own research.
Read More