This content represents the writer's opinions and research and is not intended to be taken as financial advice. The information presented is general in nature and may not meet the specific needs of any individual or entity. It is not intended to be relied upon as a professional or financial decision-making tool.
Did you know it is actually possible to stake XRP? Many crypto investors don't. That's because XRP is not a blockchain solution. It's a distributed bank settlements database used by banks to settle large transactions quickly and at low cost, with low consumption of energy, and little carbon footprint or economic impact.
Ripple does not use a decentralized node network of "miners" to validate new transactions and update its records. As a result, XRP does not require a peer-to-peer (P2P) consensus mechanism like proof-of-stake (PoS) to operate. But you can still stake it, by using a yield earning program by a popular and trustworthy crypto exchange or crypto yield service.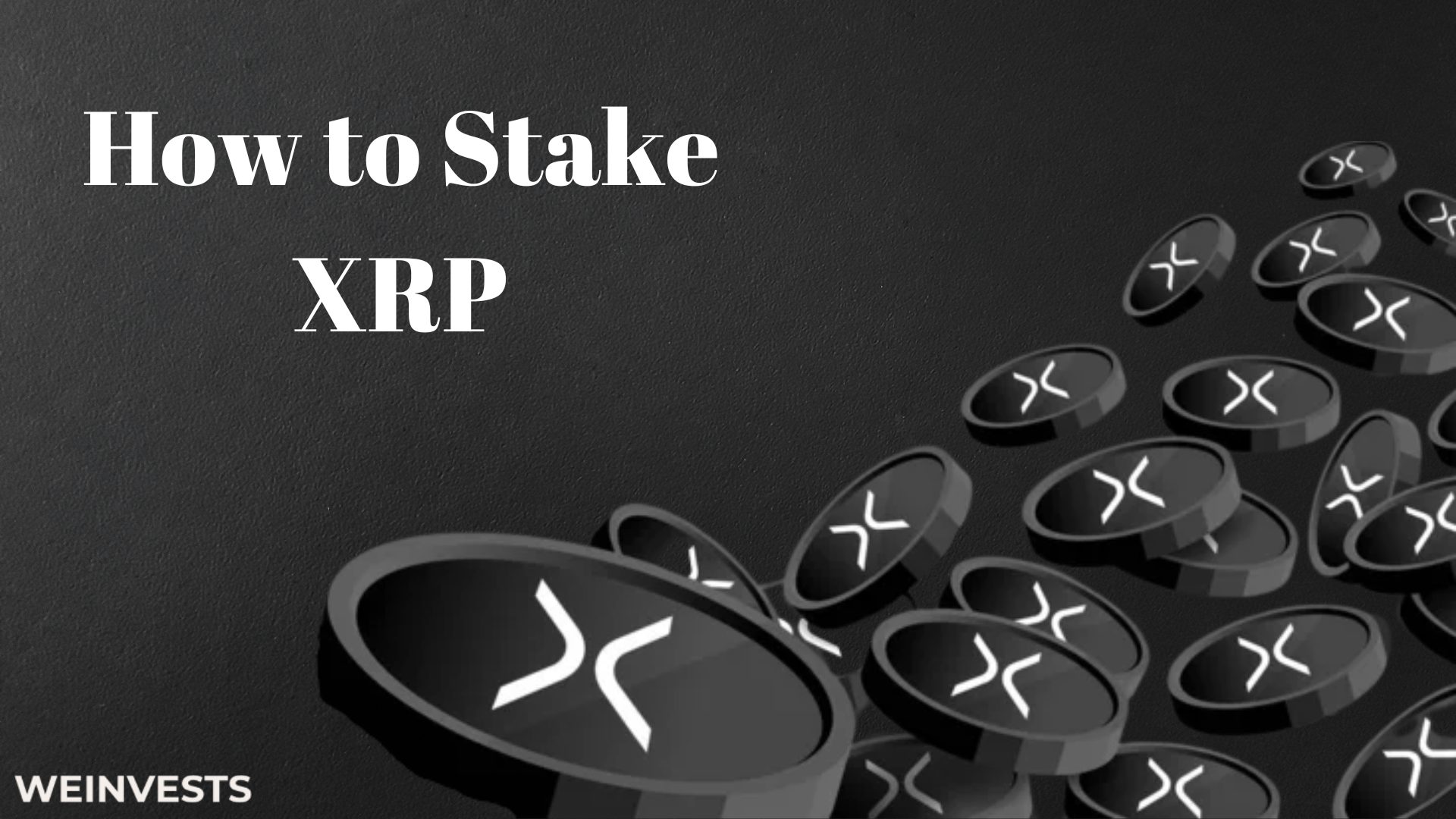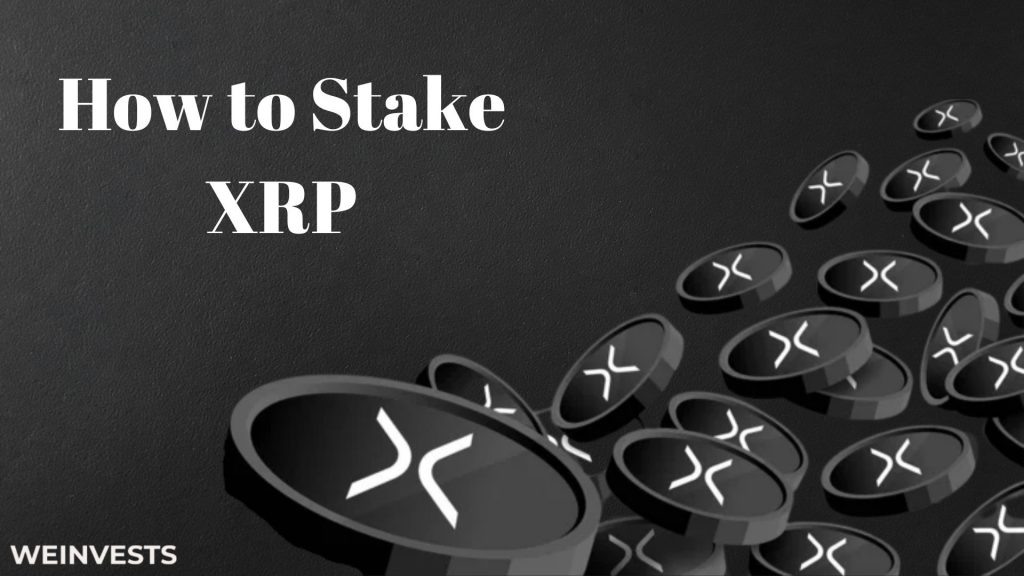 Pros and Cons of Staking XRP
Pros
Earn yield – When you stake your XRP with a crypto yield service or crypto exchange's earn program, you earn some amount of interest or yield on your deposits.
Stop trading – Tying up your money isn't necessarily bad. Stop yourself from over-trading volatile markets and bleeding fees.
Provide exchange liquidity – Help the crypto industry attract more institutional investment by keeping exchanges liquid so they can operate.
Flexible staking – Get adjustable exchange rate staking so you don't miss bull runs.
Cons
Difficulty – It's not the easiest way to do something with your savings. You've got to sign up for it and select the yield you want, buy the crypto and then deposit it.
Stop trading – If you stake too much and don't leave enough cash on hand, you might miss a great trading opportunity.
Risk – Crypto is a high-risk, still nascent software category. Know what you're getting into. Learn all you can. Read more!
Fees – There are fees and commissions when you stake XRP. That can eat into your gains.
What is XRP Staking?
XRP staking is taking Ripple (XRP), the transaction settlement currency for the RippleNet, and lending it to a cryptocurrency exchange or crypto yield earning service for an interest fee. First of course you have to buy the Ripple, and then after picking and registering with the service of your choice, you shop for the crypto, APY (annual percentage yield) or APR (annual percentage rate), and other terms then contract to stake the amount of XRP you decide.
Then you deposit the XRP by sending it to the staking provider's Ripple wallet address. They keep it for whatever amount of time you contract for, and send you payments to pay it all back with profit added in the form of a yield or interest rate. Staking services that do this make their money from it by taking what you lend them and lending it out for higher APR, or investing it in other cryptos, stocks, or some combination of commodities and securities.
Just beware, when you stake XRP, you are not actually executing a smart contract code on a distributed blockchain. You are also not leaving your money in the crypto equivalent of a savings account. Your staked XRP will not be FDIC insured in case of loss to market crashes, hacks, or incompetence, mistakes, or even unethical practices with the staking service provider.
How to Stake Ripple (XRP) using an exchange?
It is important to note that Ripple (XRP) is a digital asset, and it does not follow the traditional staking model like Proof of Stake (PoS) cryptocurrencies. XRP cannot be staked in the same manner as PoS-based coins. Instead, the article refers to earning returns on XRP by participating in yield-earning programs offered by crypto exchanges or yield services. This process is distinct from staking because you are not contributing to the security of the network. Rather, you are lending your XRP to a platform in exchange for earning interest on your holdings.
For additional information on staking, refer to this article: Staking Guide
Binance exchanges are the largest cryptocurrency exchange by volume, and one of the largest by the number of liquid trading pairs Binance serves.

The Binance ecosystem is also always building on their thriving smart contract blockchain. Binance Earn is another crypto earn service you can use to stake XRP.
Step 1: Sign Up and Verify your Account
First, go to Binance.com, and sign up or log in to your account.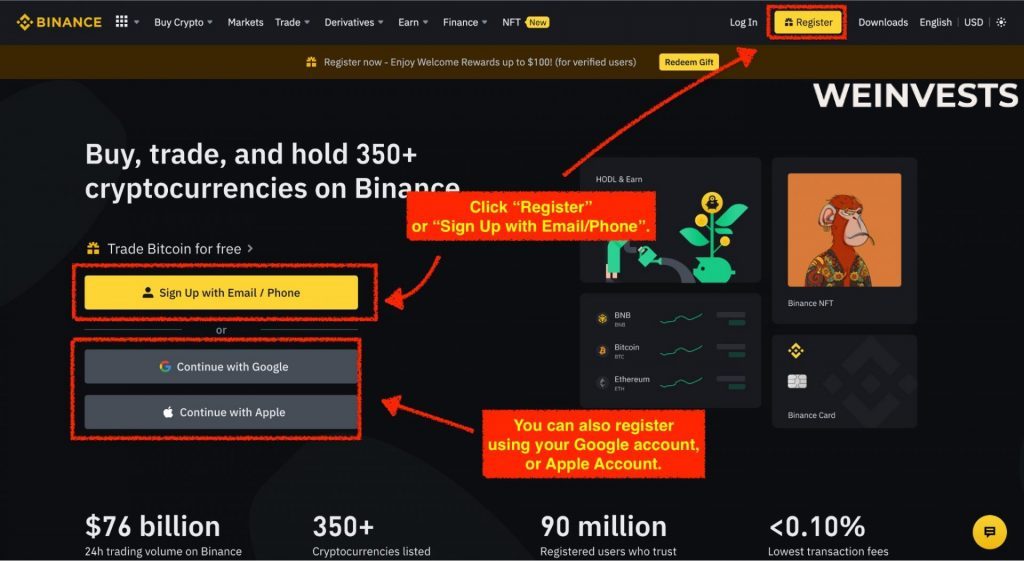 Then go through the verification steps to provide Binance with proof of identity.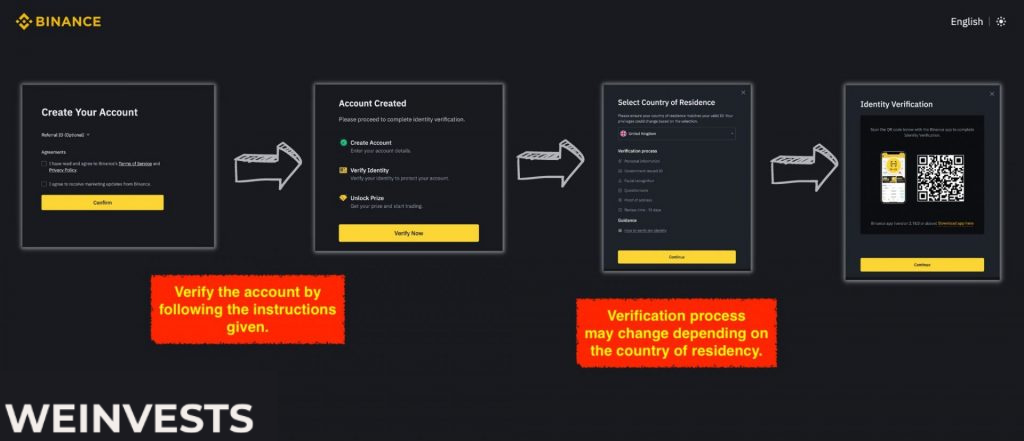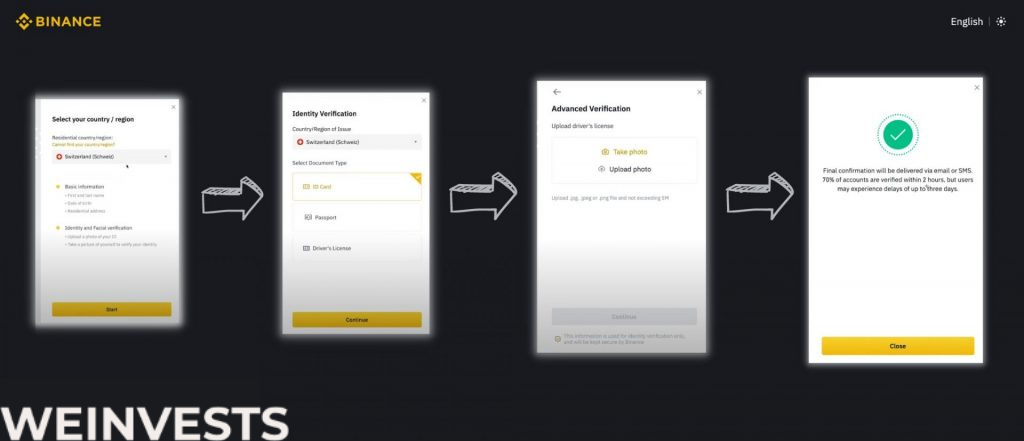 Step 2: Fund your Account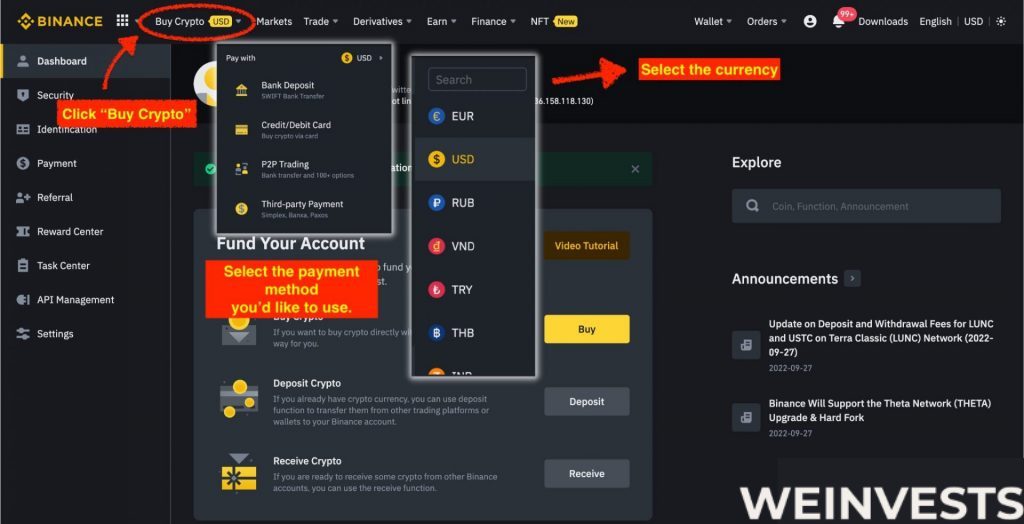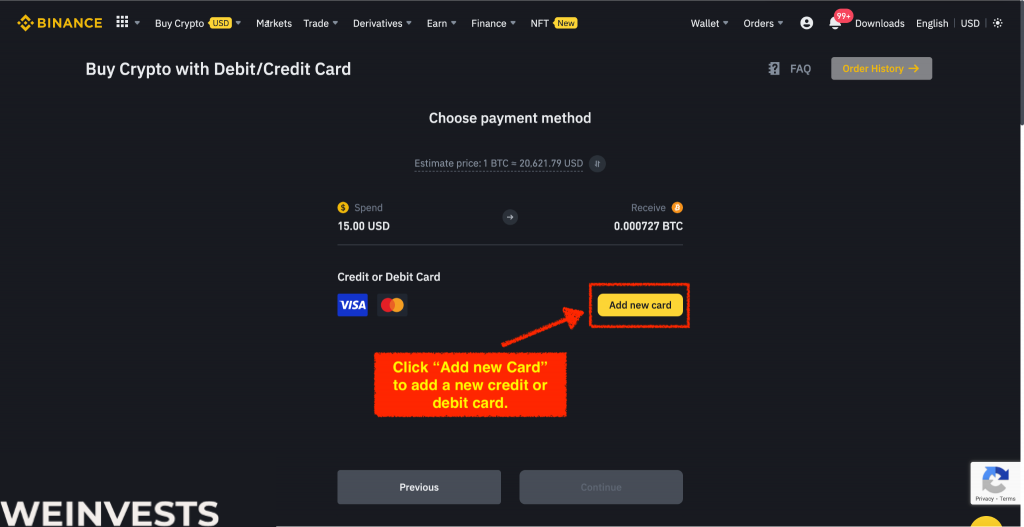 Go to the drop-down menu in the: "Simple Earn" panel that will filter down the staking by availability.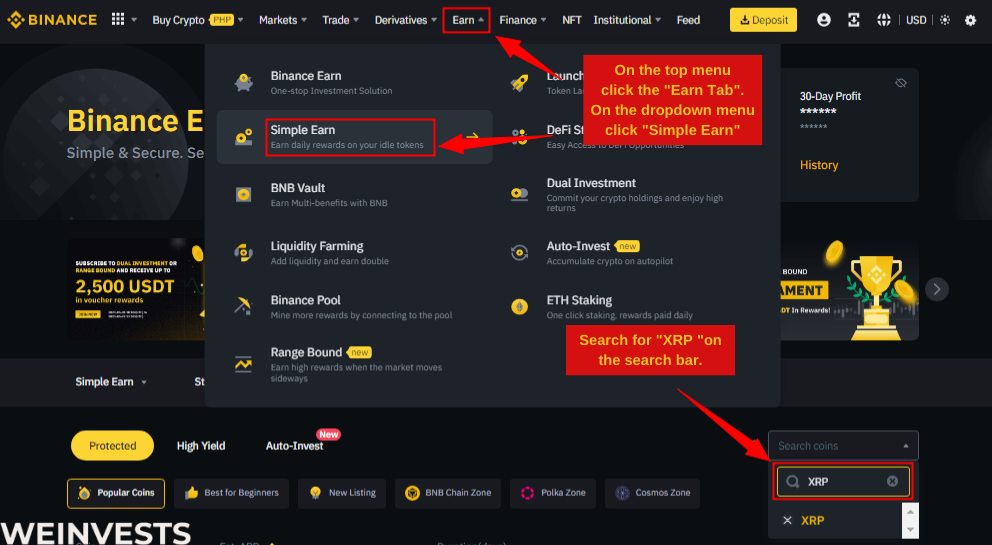 Step 4: Analyze the Staking Parameters and Stake
Here, you can analyze Ripple using the 'Calculate your crypto earnings' feature. You can input the amount you want to invest and see the projected earnings for 1 year, 2 years, 3 years, or 5 years. Simply click on the desired number of years to invest in 'XRP'.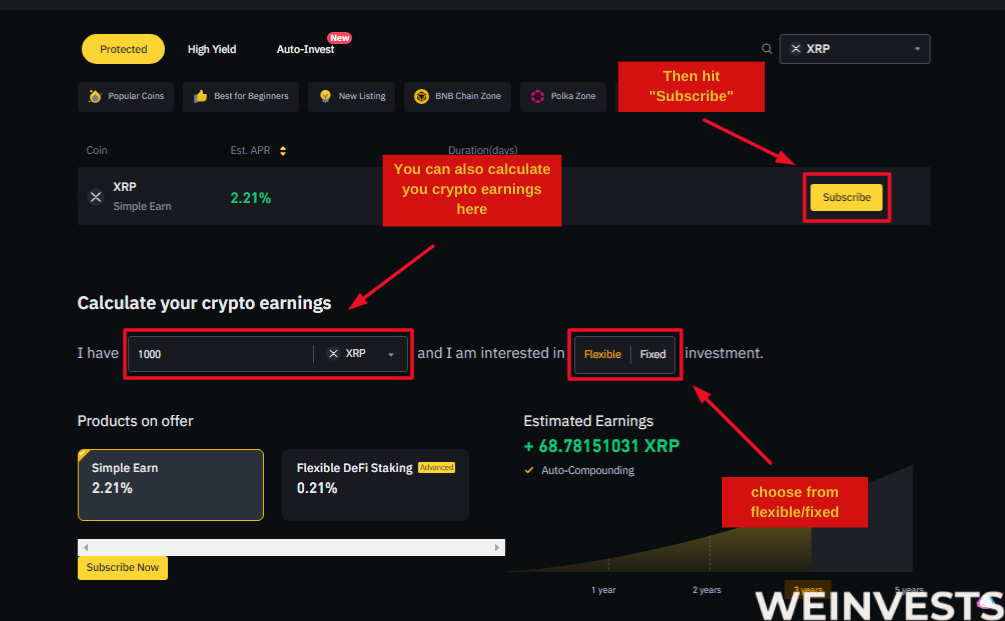 On Binance.com, you can find the "Products on Offer" section under "Earn", where you can see two ways to earn rewards with your XRP: "Simple Earn" and "Flexible DeFi Staking".

With "Simple Earn", you can put your XRP in flexible or locked products and get daily rewards. You have the option to subscribe or redeem at any time, so you can keep your assets flexible and liquid.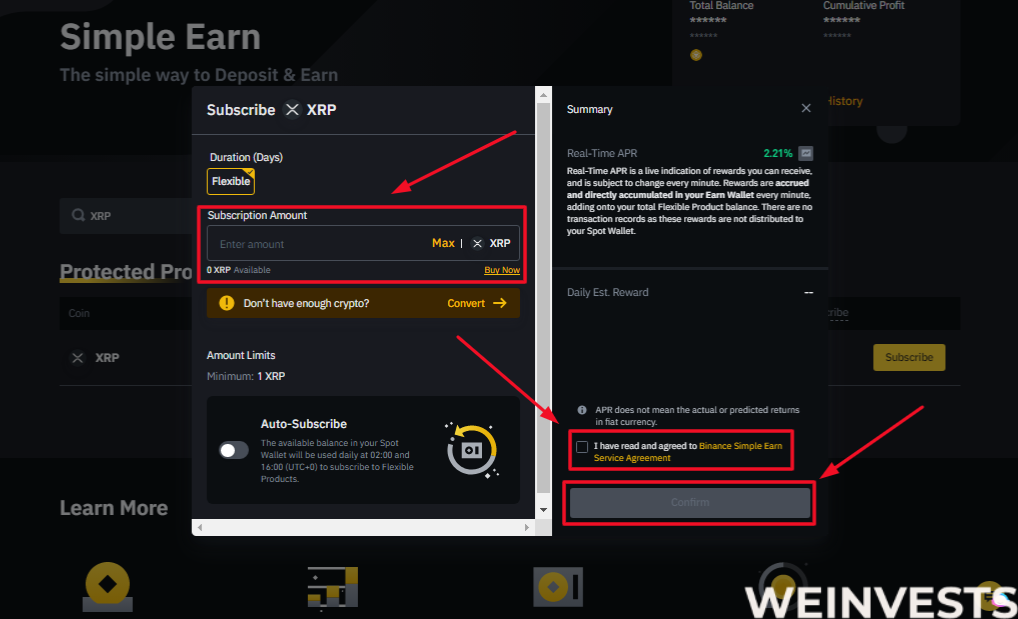 The rewards come from Binance's own funds and depend on the market conditions.
With "Flexible DeFi Staking", you can stake your XRP in DeFi protocols and get interest. You can also redeem your assets at any time. The rewards are produced by the DeFi protocols and vary according to their risks and performance.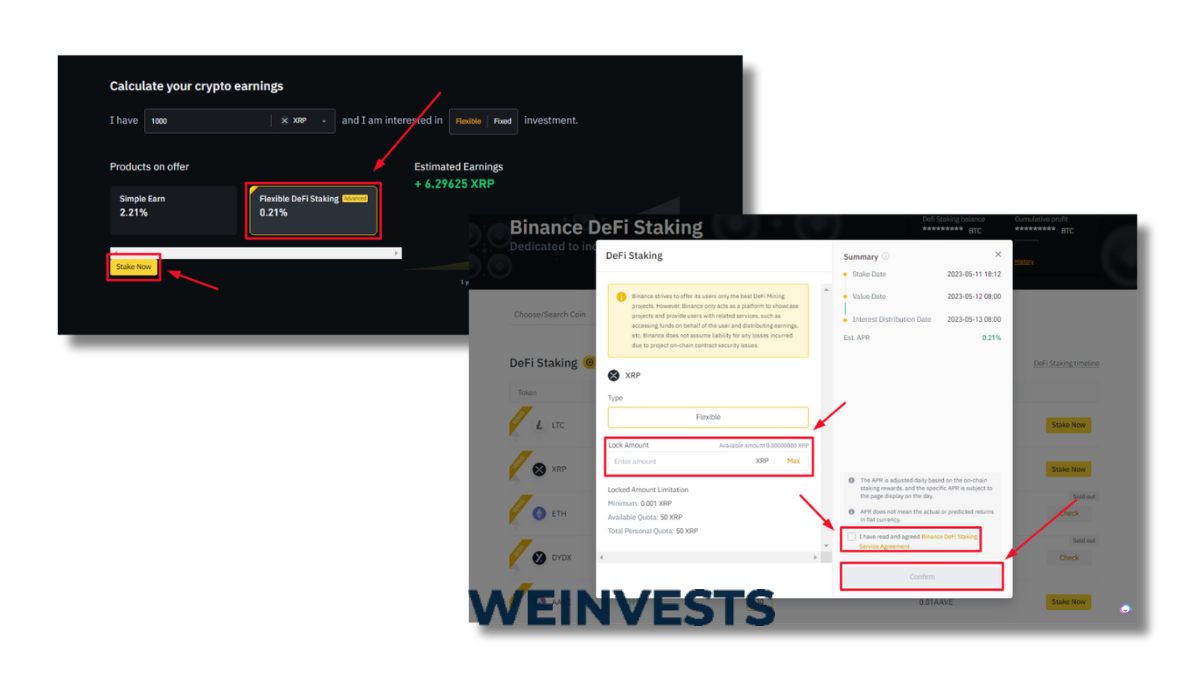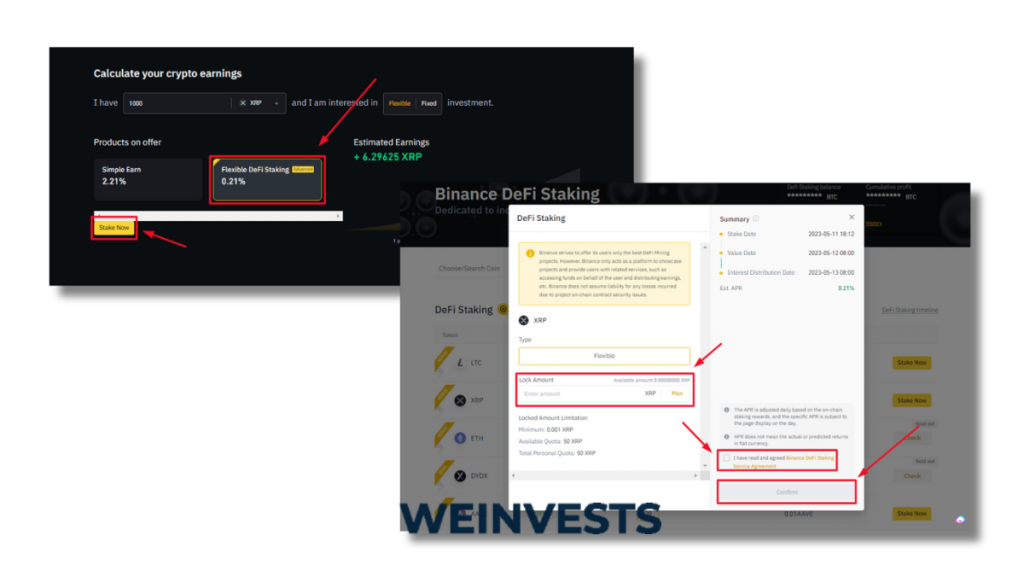 You can compare the different rewards rates and durations for XRP and pick the one that meets your needs and preferences. You can see the details of each product on the Binance Earn page.
XRP Staking Tax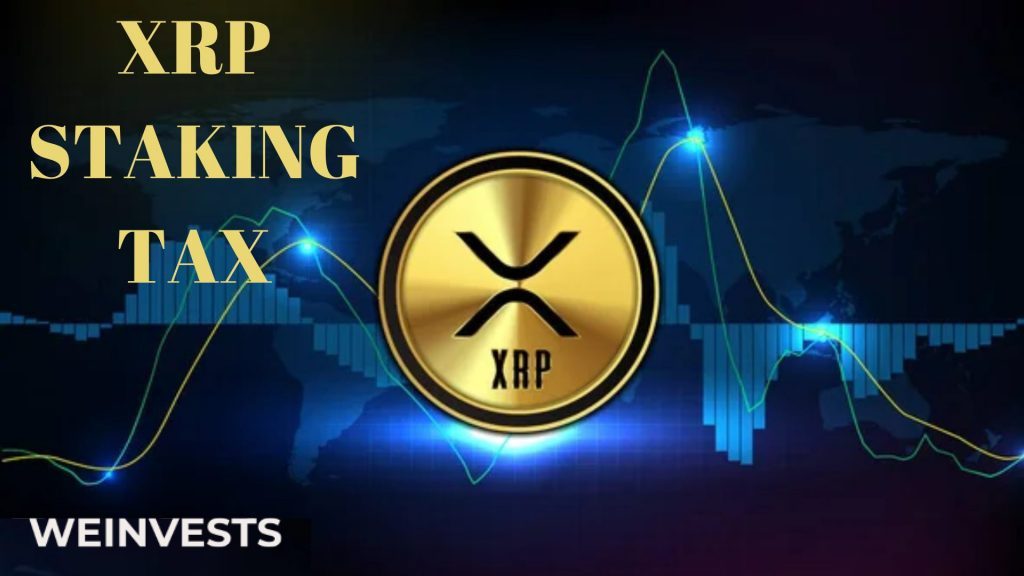 There is still some regulatory ambiguity around crypto, as the industry awaits final say from Congress on what crypto policy is going to look like. There are more than one competing bills in the U.S. Congress that would solidify some answers to how crypto will be taxed and regulated.
But in the meantime, the crypto sector continues to grow and attract retail investors, startups, and venture capital, while paying taxes and staying regulated through an ad hoc set of fairly simple rules at the IRS, SEC, and other government bodies.
In Q4 2023 there is currently a policy debate over whether cryptos should be considered securities or commodities. If considered securities, they would be regulated by the U.S. Securities Exchange Commission like stocks. If regulated as commodities, they would fall under the U.S. Commodities Futures Trading Commission for regulatory jurisdiction.
Either way it may turn out, at the moment cryptocurrencies are treated like property by the Internal Revenue Service for collecting your taxes. That's closer to the view of cryptos as commodities, because commodities are something tangible you can own, not a contract with a counterparty to engage in a commercial enterprise together in hope of profit.
As far as how that affects paying taxes on earnings from XRP staking yield, it means if you sell any of your earnings or your initial principal investment for dollars, you must report that as taxable income on your tax filing.
Take what you sold it for and subtract what you bought the XRP for (your cost basis) from that to see how much extra income the IRS wants you to tell them about on your filing. Don't try to hide it or shirk paying taxes on qualifying income. The IRS is not very forgiving about that, and is on a hiring spree to case crypto investors more closely in 2023.
Why do people like staking XRP?
People like to stake XRP because it's an international payments network that moves large volumes of money around for major financial institutions and banks.
In a very short amount of time, Ripple has become a de facto fiat foreign currency exchange and a very busy one! XRP bulls expect it to continue to grow in adoption by the target client for its product in a still untapped addressable market with significant remaining upside.
With all that business to take care of, RippleNet is especially lightweight and lean. Compared to the electricity-hogging Bitcoin (BTC), Ripple has practically zero overhead cost to operate.
XRP Staking FAQs
Is staking XRP risky?
Yes. Especially if you do it yourself without using a professional crypto staking provider. Even then, staking XRP exposes your money to Ripple's market movements.
Could I lose money staking XRP?
Absolutely. There's no way to guarantee or be sure what the market rate for XRP or any currency will be tomorrow.
How to buy Ripple (XRP)
Cryptocurrencies are the future of safe and instant transactions, but people are still getting the hang of them.…
Ripple (XRP) Price Prediction 2023, 2024
One of the things investors and traders consider the most before making any operation or transaction is the predictions for the crypto that they want to invest in. The same happens with XRP, and many people wonder if investing in this crypto is going to be a good idea in 2023. Those doubts increased due to the legal restrictions this crypto has in the U.S. However, XRP still has a bright-looking future in most predictions, so if you want to invest in this cryptocurrency, this is the best moment to do it.
Risk Disclaimer
WeInvests is a financial portal-based research agency. We do our utmost best to offer reliable and unbiased information about crypto, finance, trading and stocks. However, we do not offer financial advice and users should always carry out their own research.
Read More