This content represents the writer's opinions and research and is not intended to be taken as financial advice. The information presented is general in nature and may not meet the specific needs of any individual or entity. It is not intended to be relied upon as a professional or financial decision-making tool.
ANKR is a blockchain project seeking to foster its own decentralized environment for business startups. It offers a high-performance computing platform, utilizing unused computer resources and its own data centers. One of the main goals is to help clients deploy blockchain nodes more efficiently and at a lower cost, build decentralized apps, and launch API services.
This tool gives a short prediction, for this example above, our technical score is calculated using multiple analytics designed to predict the future movements of cryptocurrencies. Scores above 70 are considered bullish, below 30 are bearish. Our colorful dial, which updates automatically, makes a great addition for our webpage.
ANKR Overview
ANKR Historical Price Performance
ANKR entered the crypto markets in March 2019. It became public at a price of $0.012178 and remained at the same rough price point until the summer of 2019 when the price plummeted to less than $0.001 and remained very low until the summer of 2020. Until then, it remained under the one-cent mark.
This low starting price and subsequently lower price can be partially attributed to an overall lack of activity. As always, past performance is not an indicator of future performance, and this rule may be especially true in the case of ANKR. For this beginning period, the project was not well-known and was another ERC-20 token (launched on the Ethereum blockchain).
The ANKR price started to rise very quickly during the 2021 crypto bull market. The project continued to develop as well, while also becoming a victim of the hacking attacks that plagued the crypto space.
The bull run (for ANKR, specifically) began in February of 2021 when it broke the 3-cent mark. On March 31st, ANKR reached its historical high price of $0.222 momentarily, but its all-time high was pegged at $0.214 (daily). The spring of 2021 was a turbulent season for the ANRK price, with regular violent fluctuations seeing the price jump up and down between $0.200 and $0.108. These patterns can primarily be attributed to the broadly speculative mood of the crypto markets at the time, as well as partially to developments within the Web3 DeFi project.
The downturn that followed was not as extreme as it was with many other tokens. ANKR, to the time of writing (December 2022) never collapsed to its pre-bull-run days. It did, however, fall to $0.17 in late November 2021. The fall continued into 2022, along similar lines as those affecting the rest of the crypto market. The lowest point came when the news of Celsius suspending withdrawals came. That move led to a general bear market that saw ANKR fall to a low of $0.0232 during June 2022.
Since that (recent) low, ANKR has not recovered to its previous highs. The first week of December 2022 has seen a high of $0.0229 and a low of $0.0212. The total market cap is now just over USD $210 million, making it the 122nd biggest crypto by market cap.
ANKR Price Prediction 2023
Going into 2023, sentiments grow far more bullish. CryptoNewsZ and DigitalCoinPrice provide highly optimistic forecasts. But the technical analyses paint a more conservative picture. Moving averages for the tail end of 2022 and the beginning of 2023 show a "strong sell" sentiment, while technical indicators show a moderate "buy" sentiment.

What this suggests is perhaps that ANKR holders are shaken by recent price performances and their behavior will likely remain fearful for some time, but that the underlying fundamentals of ANKR paint a more positive picture.
Technical analyses and user sentiment analyses for 2023 place the average 2023 ANKR price between $0.0260 and $0.0395. The price may reach a high average of $0.041 or a low average of $0.020. The determining factors, apart from the basics, are pullbacks from long-term positions and the projects that ANKR is getting more involved with, including Sui Blockchain. Broader crypto trends may continue to have a disproportionate impact on ANKR prices.
ANKR Price Prediction 2024
Our ANKR price predictions for 2024 are less bullish than those for 2023. The relative price increases, based primarily on technical analyses, are expected to be less significant than those for 2023.
A lot rests on ANKR's ability to attract more investors and more participants to their various services. Game studios, blockchain solutions, and more advanced multichain/Advanced API projects. ANKR is already well-integrated in the crypto space among the most trusted exchanges and platforms. Broader adoption of its solutions would have a positive impact on its short-term price changes. Current crypto market instability adds confusion when predicting future sentiments.
Technical analyses place the 2024 average ANRK price between $0.0380 and $0.0484. It's possible that ANKR achieves a high average of over 5 cents, however. The most optimistic maximum average price predictions are around $0.0550. In any case, even the most conservative ROI predictions for 2024 starting from December 2022 are over 100%.
ANKR Price Prediction 2025
ANKR price predictions for 2025 are significantly higher. Relying on technical analysis alone, most predictions are much more bullish and place ANKR as an in-demand crypto across the most popular exchanges.
Technical analyses for the average ANKR price for 2025 put it at a low of $0.0660 and a high of $0.0765. Some particularly bullish analyses place the maximum average as high as $0.0790.
Long term forecast 2030
Many investors in Web3 DeFi projects are in it for the long term. There have been some reported incidents of whale actions, and the vast majority is believed to be held in approximately 100 accounts. However, we haven't seen evidence of the type of threatening activity that represents a long-term threat so far. This adds an additional element of long-term unpredictability. If previous experience with projects of this nature is something to learn from, long-term investment should be the norm instead of short-term alternatives, but the risk of massive movements is always there.
There are few long-term technical analyses for ANKR that place the average price for 2030 below the 50-cent mark. Using the same technical forecasts as those above, the minimum average price for 2030 is $0.42 and the highest average is $0.55.
Fundamental ANKR Price Analysis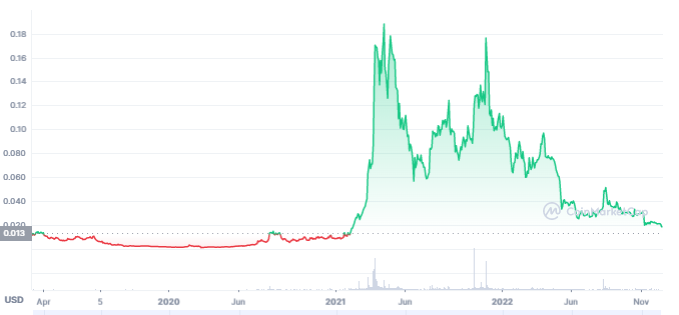 The underlying value of ANKR is derived from its computing capacity and ability to aid developers and enterprises with it. The target of ANRK's service is those considering efficient alternatives to cloud computing. Public blockchains are able to engage, decentralize, and secure using ANKR features. According to the company, "The future is multi-chain, and Ankr will focus on empowering all networks as a blockchain-agnostic foundation."
ANKR is built on a tested foundation but also specializes in some areas where it may face stiff competition (decentralized gaming and metaverse apps).
ANKR uses the Proof of Work protocol established by the Ethereum Network, so it cannot be mined in the Bitcoin sense. ANKR also enables the staking of ANKR tokens while its staking protocol (Stkr) includes the staking of ETH in return for aETH. Their network of Ethereum Staking Partners enables users to stake on several blockchains. As of December 2022, ANKR claims to have over 26,400 stakers with over USD $173,637,203 locked in.
As a valuable provider of DeFi and cloud storage solutions, its mission of achieving a decentralized internet and offering easier access to Web3 functionality is expected to contribute to the future price predictions covered above. ANKR is one of the leading projects of this kind, which adds optimism to its future.
ANKR Prediction Conclusion
We cannot offer any certainty or advice on ANKR and its prospects. However, we can provide a glimpse of its underlying value, its history, and its leadership's ability to handle the many challenges it has faced so far. ANKR is so far an important addition to the DeFi market and has proven to be a valuable tool for several types of developers. Its continued development in these areas and the individuals and organizations that use these services, alongside broader trends in the cryptocurrency markets, will continue to affect the price performance of this young project's token.
FAQs
Is ANKR crypto a good investment?
This broad question is one of the most asked on Google. Investment decisions are a personal responsibility, and we can only encourage further research and deep consideration before making any kind of investment decision.
Is ANKR ERC-20?
Yes.
ANKR was built as an ERC-20 Governance token operating on the Ethereum blockchain.
Is ANKR Staking Safe?
Please read more on staking before considering it. Staking is different than investing in a cryptocurrency by purchasing it on an exchange.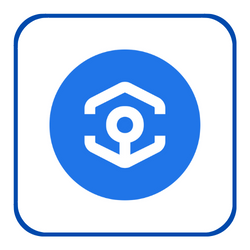 How to Buy ANKR
ANKR is a crypto infrastructure provider that aims to make access to crypto and
Web 3.0
as easy…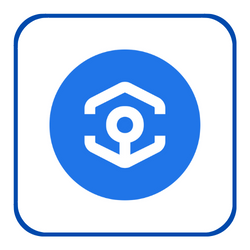 How to Stake ANKR
Ankr (ANKR) is a blockchain-based protocol that uses Proof-of-stake (PoS) as the mechanism used to allow the network to reach consensus in a decentralised environment. Decentralisation is actually a key word when talking about Ankr, and its consensus mechanism is what allows you to earn passive income while holding ANKR – the crypto that fuels the network. Ankr staking might seem less intuitive when compared to other PoS blockchains, but it's worth your time – especially for the countless opportunities Ankr can offer.
Risk Disclaimer
WeInvests is a financial portal-based research agency. We do our utmost best to offer reliable and unbiased information about crypto, finance, trading and stocks. However, we do not offer financial advice and users should always carry out their own research.
Read More