This content represents the writer's opinions and research and is not intended to be taken as financial advice. The information presented is general in nature and may not meet the specific needs of any individual or entity. It is not intended to be relied upon as a professional or financial decision-making tool.
ANKR is a crypto infrastructure provider that aims to make access to crypto and Web 3.0 as easy as possible. A unique feature of this token is its access to forty (sometimes more) Blockchains via a worldwide distributed node network for multi-chain access.
The project's vision, as underlined by the ANKR team, is to ensure the crypto economy is accessible to all individuals worldwide with internet access. They intend to achieve this in three ways which are;
Making use of a community and user-first design.
Getting rid of complexity in all forms.
Designing a wide-ranging Web 3 blockchain infrastructure.
With these in mind, let's examine this novel crypto further.
ANKR Tokenomics
A noteworthy feature of ANKR is the three major principles guiding it: Web 3.0, decentralization, and chain neutrality.
ANKR doesn't prioritise one blockchain over the other. Instead, the network design tools that allow cross-chain interoperability.
In order to achieve the principle of decentralisation, ANKR uses an open-source cloud called DCCN (distributed cloud computing network). This provides the required resources to support smart contracts, DApps, and protocols.
As expected, the native currency and governance token of the network is "The ANKR Token." The ANKR token has a fixed supply of 10 billion tokens with no inflation built into it. At the time of writing this article, ANKR is trading at $0.02053 on Coinmarketcap, with a market cap of $198,292,730.
The token was designed to access all services on the ANKR network. It is used to reward network participants, and it's the governance token to decide the network's future.
Where to Buy ANKR?
There are a plethora of options to choose from when buying ANKR, but the most popular choices are brokerages, payment services, and crypto exchanges. Each option has its pros and cons and its unique features. So it's important to look out for these features like; ease of use, security, payment options, and more before choosing the platform to buy ANKR from.
How to buy ANKR on eToro
We have also tested the platform to ensure it is easy to use, secure, and up to industry standards.
Here is a step-by-step guide on how to buy ANKR on eToro;
Step 1: Open an Account
You can go to the main page and click on 'create account' to fill out the main application form. It will require you to fill in only the basic information, which only takes a couple of minutes.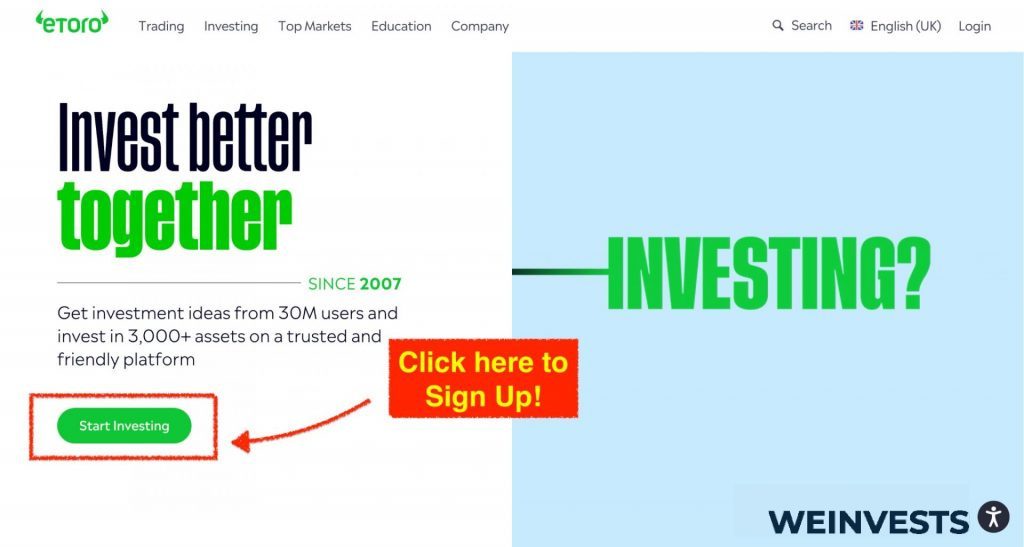 On the homepage, new users have to create an account or sign up if they don't have one. If they do, simply tap login and enter the required details in the appropriate fields.
Step 2: Upload ID
The platform will request for basic information like the user's email address, and they'll be required to verify their identity. In that regard, the user can submit a copy of their government ID or any other accepted means of identification.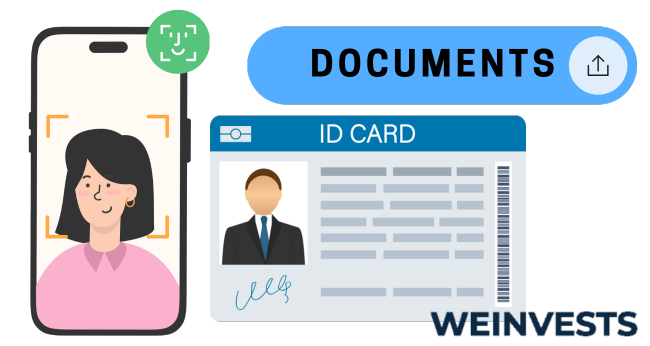 Keep in mind that eToro is a regulated platform. Hence, it carries out KYC and AML protocols to ensure users on the platform and users abide by the laws of the land.
Step 3: Make a Deposit
The next step is to deposit funds into the eToro account to buy ANKR. Note that the minimum deposit for UK residents is fixed at $10 or 8.21 GBP.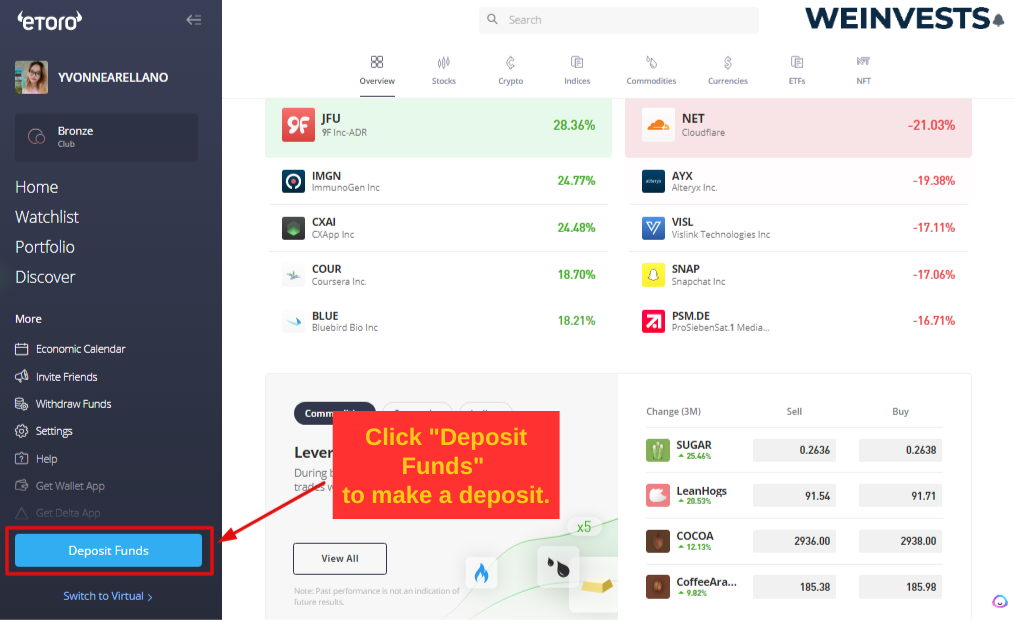 Choose a suitable payment method like debit card, Skrill, or Paypal. These payment processors are fast, and the user's account is funded instantaneously.
Step 4: Search for ANKR
Search for ANKR on the search bar. To do this, navigate to the top right hand corner of the page, then tap 'Trade.'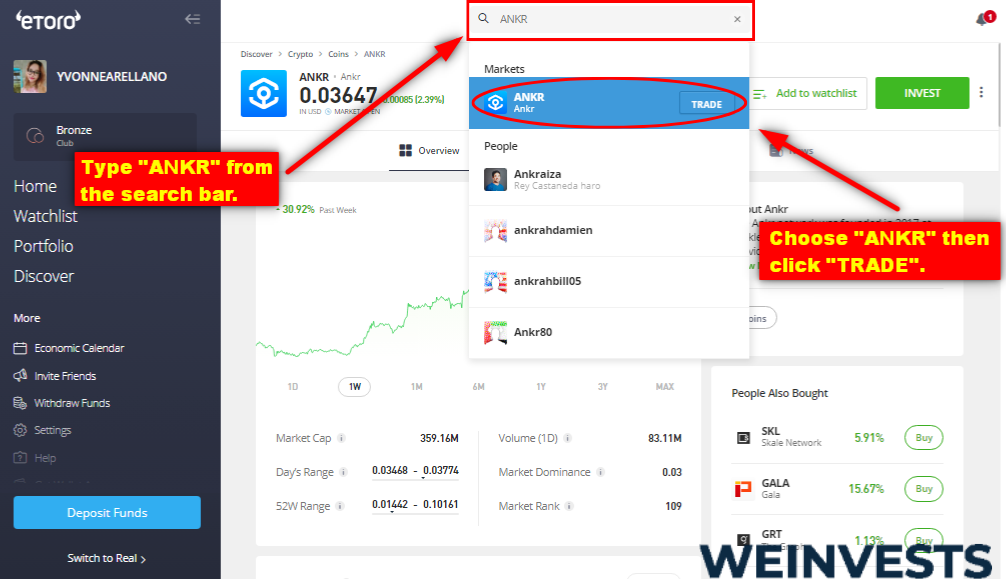 Step 5: Buy ANKR
Choose the amount of ANKR to buy and confirm the trade by tapping 'Open Trade.'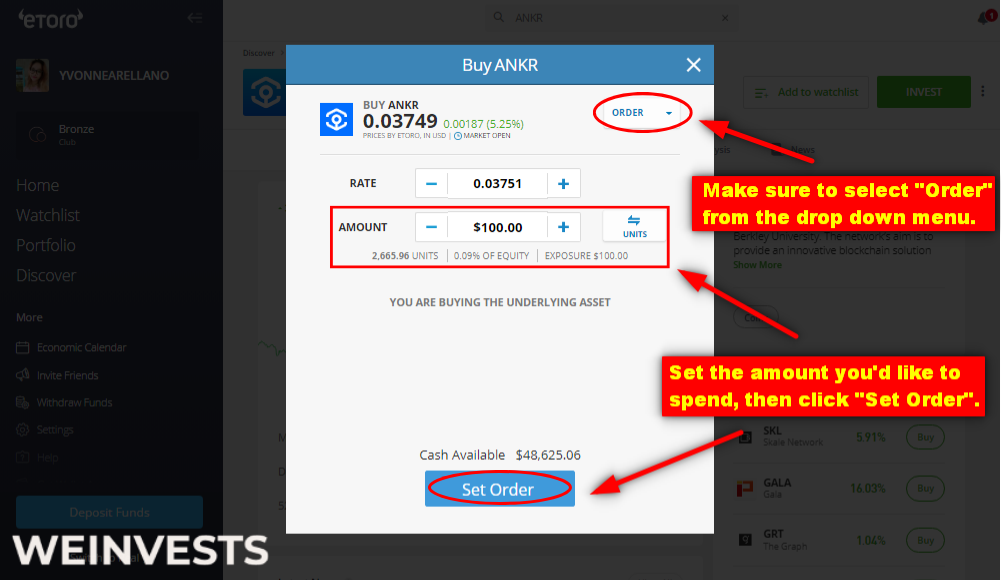 How to buy ANKR with PayPal?
Some crypto users aren't familiar with the regular crypto exchanges but still want to buy ANKR. However, they prefer the comfort of regular platforms. Hence, they can use choose trusted platforms like Paypal to buy ANKR.
They can go about it in two ways;
The first is to use PayPal on eToro to buy ANKR or buy Bitcoin on Paypal, then transfer it to their eToro wallet before converting it to ANKR.
Here's how to fund an eToro account with Paypal;
On the eToro app or website, navigate to the Deposit Funds page, and tap Paypal as a payment method
Enter the amount to deposit, then tap "Continue."
A new page will appear, requiring the user to enter the details of their e-wallet.
Enter the login details requested and review the selected transaction
Once the details are verified, tap "Pay." In a few minutes, the funds will land in the trading account.
Remember that there are times a request may not be approved, but eToro will send an email to notify the user.
How to buy ANKR with Credit Card?
In order to ensure it's easy for users to purchase any crypto of their choice especially ANKR, eToro also allows buying crypto with a credit card. Here's how to go about it;
On eToro's website or app, navigate to the payment methods section.
Remember that this isn't possible without creating an account with eToro. The sign up process is seamless and only takes a few minutes. Prospective users will also be required to verify their account before funding it with a credit card.
The next step is to connect the card to the account before transferring Funds.
Next, the user has to pass the mandatory verification process to confirm their identity. This is an important prerequisite that cannot be skipped.
After completing KYC, the next step is to fund the account and to buy Bitcoin.
After purchasing the required amount of Bitcoin, the user can change the Bitcoin to ANKR and store it in their eToro wallet.
Safe Storage
The importance of safely securing and storing ANKR cannot be understated. Apart from keeping it safe from hackers and people with malicious intent, users have to be sure that they're in control of their digital assets always.
Here are some safe storage options users can consider;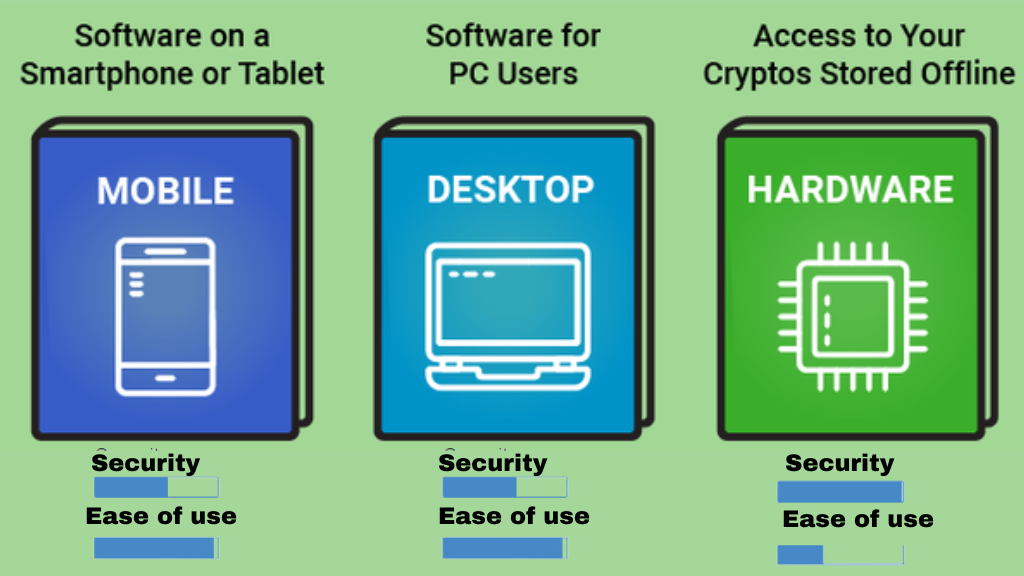 Desktop wallets
There are software and apps users download on their PC to store all types of digital assets. Desktop wallets offer an extra layer of security by allowing the user to encrypt their wallet. This way, only the user can access the wallet and no other person.
Hardware wallet
This is a physical device that electronically saves and secures cryptocurrencies of all types. Users can connect it to their computers via USB, and they can access their assets from their online crypto wallet without an internet connection. However, due to the level of security it offers, most people prefer hardware wallets as it ensures their assets aren't stored on centralized exchanges.
Mobile wallets
Just like desktop wallets, mobile wallets allow users to store their crypto assets on a mobile device like tablets or smartphones but it's done via the internet.
Other options, like paper wallets, also allow users to self-custody their crypto assets. But the major downside is that if the piece of paper is lost without a solid backup, the crypto is lost forever.
Alternate Ways to Buy ANKR
With the myriad of options available to buy digital assets, some other options are available for users to buy ANKR, like brokerages, crypto ATMs, and Peer to Peer (also referred to as P2P). In the corresponding paragraphs, we'll examine the other options in detail.
ANKR ATMs
Over the years, the crypto industry has evolved rapidly and is catching up with the traditional banking system. At this time, crypto users can withdraw their assets for cash via crypto ATMs. These ATMs offer several other services too.
Crypto ATMs are gaining traction and the adoption has been quite impressive to the point where they are now more than 39,000 ATMs worldwide in over 80 countries. However, one must exercise caution when using this method to deposit or withdraw crypto, especially ANKR.
For one, it's important not to fall on the wrong side of the law as these ATMs are illegal in some countries, like the United Kingdom. For this reason, users should conduct adequate research and ensure due diligence is done before going forward.
P2P exchanges
One thing to look out for when buying crypto is ensuring the platform charges the lowest fees, yet it is equipped with the highest security. For this reason, a lot of people take advantage of the opportunities P2P exchanges have to offer.
P2P exchanges allow only verified users to trade ANKR without stress. In addition, the standard peer to peer model enables users to deal directly with each other without a third party interfering in the transaction.
This is different from the traditional way where centralized crypto exchanges use an order book for buy and sell orders before allowing the transaction to go through.
Examples of P2P platforms to explore are; Paxful, Localbitcoins, HODL, Bisq, Coinbase, Binance, OKX, and more…
How to invest in ANKR?
Another way to buy ANKR is by using mainstream brokers. This option is quite suitable for those familiar with the investing world but not the crypto industry. By choosing the right brokerage firm to invest or trade in crypto, users can access several investment vehicles that regular crypto platforms don't offer.
In truth, different brokers have where their strength lies. So, the onus lies on the user to find the best broker that perfectly suits their crypto needs. Some mainstream brokerages offer social trading platforms where users simply copy the trades of other traders in their own account. While others allow transactions in a broader range of altcoins.
By opening an account with the right broker, users can buy crypto to address their needs as traders or investors.
Here are some mainstream brokerages to consider; eToro, Uphold, Coinmama, Pionex, Caleb and Brown, Interactive Brokers, and more…
ANKR Price Prediction
The past few months have been quite turbulent in the crypto market due to several factors. However, it doesn't seem like the industry has bottomed out yet, as the price prediction for ANKR is still bearish. This implies that there may still be a fall in price until things bottom out.
Conclusion
ANKR is one project with a robust use case and buying this crypto is quite easy with the wide array of options out there. As stated earlier, ease of use and security of funds are among the top features to look out for when choosing the right platform to buy ANKR.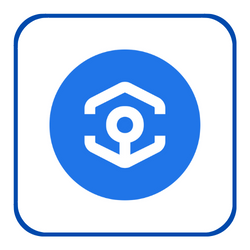 ANKR Price Prediction 2023, 2024, 2025 – 2030
ANKR price analysis and predictions for 2023, 2024, 2025, and 2030 and beyond. Starting with a brief overview then moving on to the historical price performance with a simplified explanation of the major causes of price movements. Finishing with the consistent price fundamentals for a deeper understanding of what investors should look for when considering the changing environment over time. Lastly, some frequently asked questions based on what people tend to ask Google more often.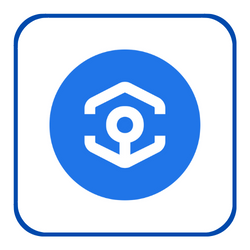 How to Stake ANKR
Ankr (ANKR) is a blockchain-based protocol that uses Proof-of-stake (PoS) as the mechanism used to allow the network to reach consensus in a decentralised environment. Decentralisation is actually a key word when talking about Ankr, and its consensus mechanism is what allows you to earn passive income while holding ANKR – the crypto that fuels the network. Ankr
staking
might seem less intuitive when compared to other PoS blockchains, but it's worth your time – especially for the countless opportunities Ankr can offer.
Risk Disclaimer
WeInvests is a financial portal-based research agency. We do our utmost best to offer reliable and unbiased information about crypto, finance, trading and stocks. However, we do not offer financial advice and users should always carry out their own research.
Read More