This content represents the writer's opinions and research and is not intended to be taken as financial advice. The information presented is general in nature and may not meet the specific needs of any individual or entity. It is not intended to be relied upon as a professional or financial decision-making tool.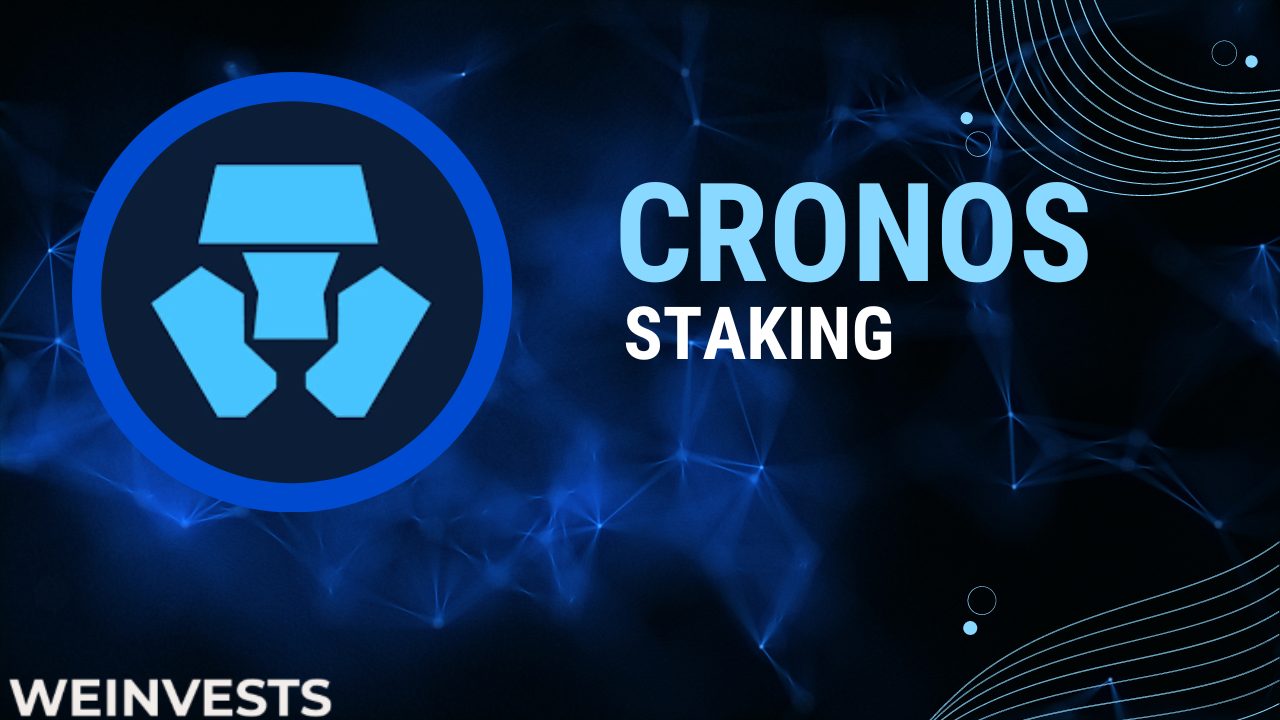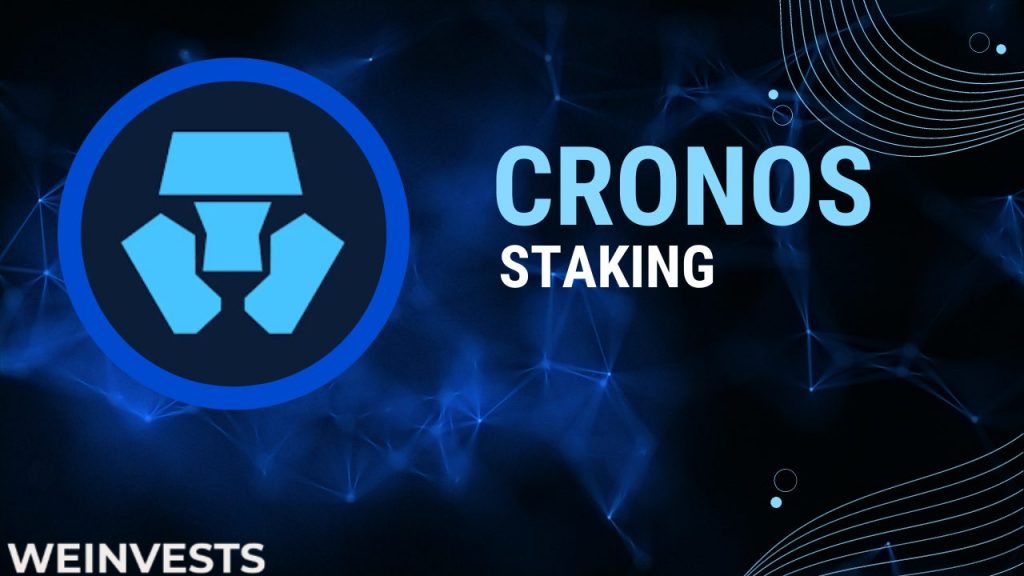 CRO, Cronos is a token designed by Crypto.com to help with transactions within its blockchain and financial system, which users can also stake on other cryptocurrencies and earn a passive income from. This was designed by the owners of the crypto.com platform. Now users can use their Cronos to pay for fees on the platform and also stake it to get several other staking benefits.
CRO was built to carry out transactions and other payment services on the crypto website, and users can do this easily because of the security infrastructure that crypto.com boasts of. That is why many users put their money on the platform to trade and stake. The exchange and its token, CRO, are supported by the Ethereum blockchain, and this platform uses a Proof-of-stake consensus mechanism to verify transactions.
Pros and Cons of Staking CRO
There are several benefits when you stake CRO on the cryto.com website, but also cons as well. Let's see what the pros and cons of staking CRO are.
Pros
Access to premium Crypto.com Visa card; This is a premium benefit you enjoy when you stake CRO on the crypto.com platform.
Opportunity to sign up for a syndicate event; Syndicate events are where cryptocurrencies are sold for up to 50% less of their price.
Staking CRO offers up to 8% daily interest. That's a high percentage of interest that would add significantly to your investment in CROs.
Cons
The staking period for CRO lasts for 180 days, and you cannot withdraw your funds until those 180 days have elapsed.
The nature of cryptocurrency is highly volatile. A crypto asset that was worth a substantial amount today, can crash and be worth close to nothing the next day.
There are not enough options available for users, unlike other more popular crypto assets. This is one of the criticisms and drawbacks of staking CRO.
What is CRO Staking?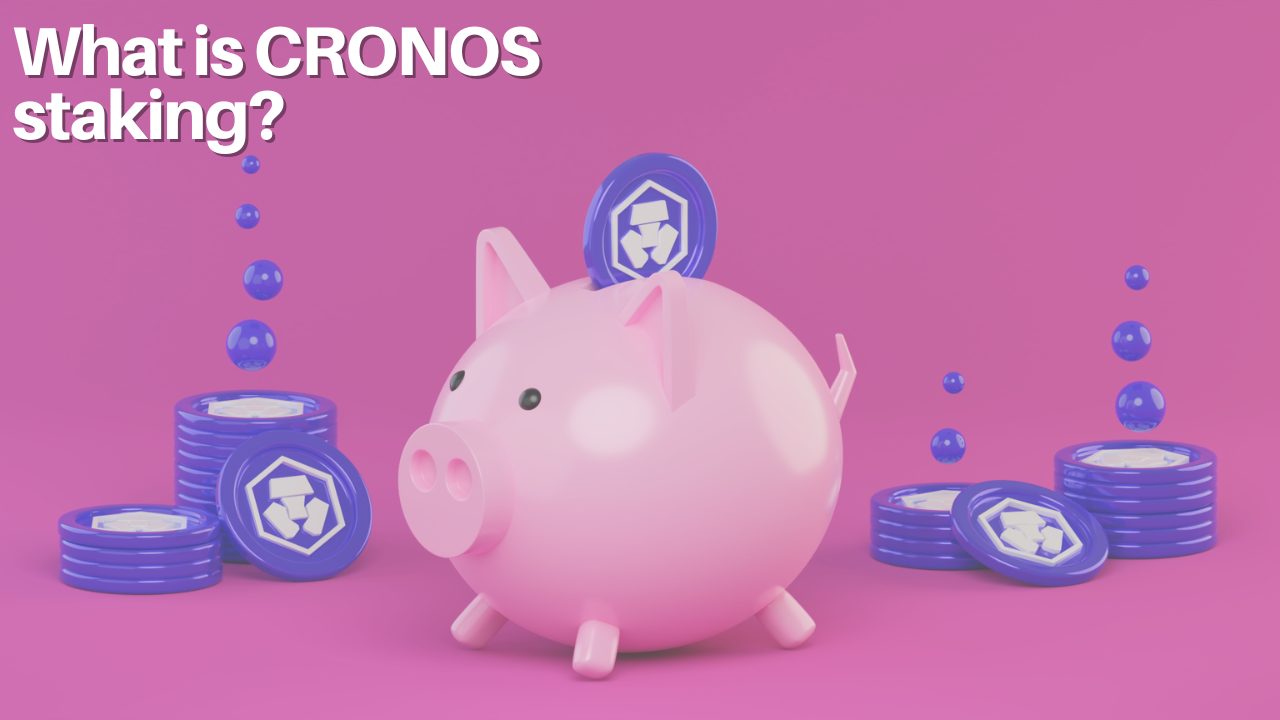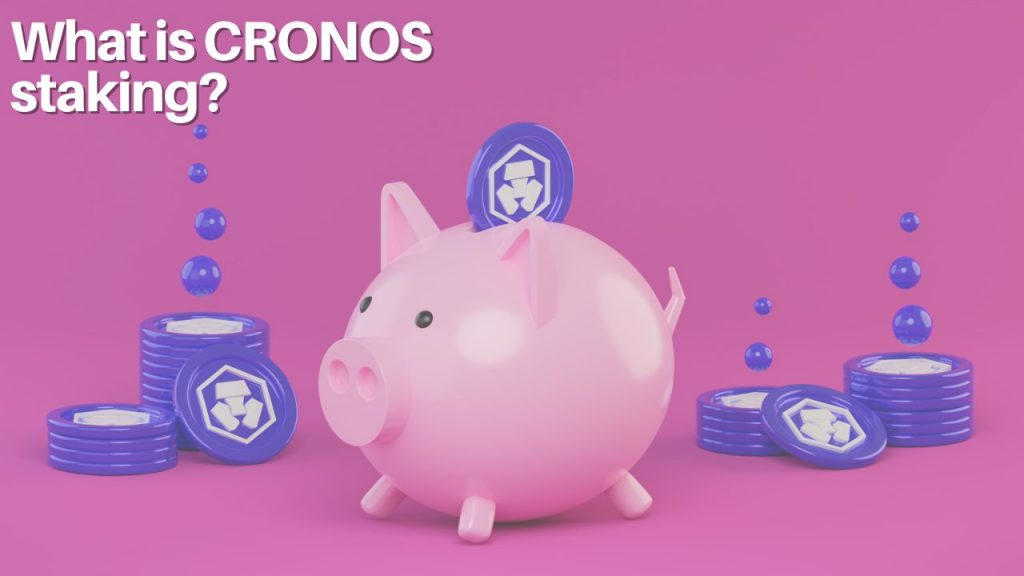 This is a popular way of earning passive income on your CROs, Cronos if you plan to hold on to them for a long time. It generally involves locking up your CRO assets in your personal digital wallet for a specific period during which you get to earn rewards.
With CRO staking, you are required to stake a minimum of 1,000 CROs for a minimum of 180 days on the Crypto.com Exchange. Before you can stake CRO, you must have funds in your exchange account. When you have successfully deposited funds in your account, you can purchase the minimum quantity of the cryptocurrency you want to stake. In this case, the minimum quantity to stake CRO is 1,000. Once purchased, you can then stake it and have your CRO earn an interest rate.
It is similar to earning on a savings account, and it has been described as a savings account but for crypto. Users or stakes can entrust a validator to receive and hold their CRO for a particular period and in exchange get rewards paid out in CRO as well. A validator is an individual who takes on the responsibility of validating transactions on the blockchain.
How to Stake CRO?
There are a few options available for how users can stake their CRO coins. Let's look at three of the most common ways to stake CRO;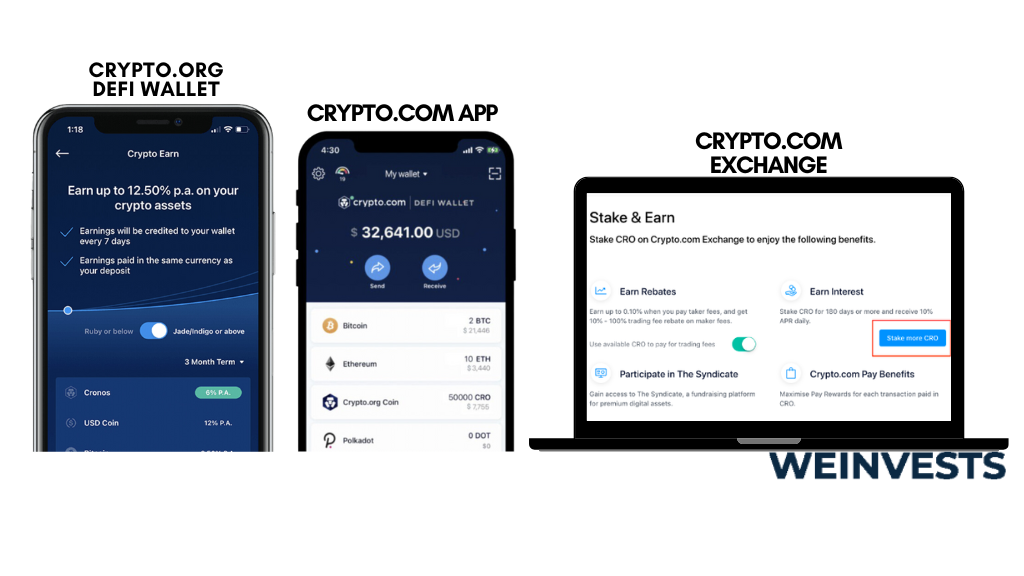 ● Crypto.com app
● Crypto.com Exchange
● Crypto.org Defi Wallet
Using the Crypto.com App:
To stake CRO in your Crypto.com app, you need to have enough tokens on your Crypto.com Visa cards. Once you have the necessary funds, you can kindly follow the steps below;
Go to the card page; this is located at the bottom right corner of the app
Select your desired Crypto.com Visa card with the required tokens
Select "Stake CRO" and follow the instructions on your screen.
This is one of the ways you can stake CRO; using your Crypto.com Visa card. There must be a sufficient amount of CRO tokens in your CRO wallet for you to be able to stake on the Crypto.com app, and the required quantity to stake CRO is 1,000 CRO.
If you do not have enough tokens in your CRO wallet, here are three ways to fix that.
A. Purchase CRO in the Crypto.com App:
Tap the Trade button
Tap Buy
. Select CRO from the list of cryptocurrency assets
Choose the purchase method you prefer. You can fund your CRO wallet with either a credit card or bank transfer via EUR, USD, GBP, AUD, or CAD fiat wallets
Enter the required amount of CRO tokens you want to purchase
Confirm the purchase
B. Swap from other crypto holdings to CRO using the Crypto.com application:
Tap the Trade button
Tap Sell
Select a wallet with your other crypto
Select CRO as the allocation to a crypto wallet
Enter the required amount of CRO you want to purchase
Confirm the purchase
C. Allocate CRO from an external wallet (which could be a hard wallet) or crypto exchange to your Crypto.com application. There's a list of current exchanges with CRO, which you can find here.
Using Crypto.com Exchange:
To stake CRO on the Crypto.com Exchange, you need to have CRO in your Exchange wallet.
Log in to your Crypto.com Exchange
Select Stake and Earn
Select Stake CRO Now
After you click on Stake CRO Now, the available balance on your Crypto.com Exchange wallet would be displayed, and you'd know the maximum CRO token available to you to stake. After that;
Input the CRO amount you want to stake and select Review Staking
Select Confirm to stake after you have carefully reviewed and confirmed the details of your CRO staking
If this process is successful, you'll see the CRO amount you have staked and the remaining days until you can withdraw your CRO tokens.
It's pretty straightforward to do if you just follow the steps. That's one of the pros of staking CRO, along with how easy the platform is to use.
Using the Crypto.org Defi Wallet:
The blockchain network used by Crypto.org Chain is a proof-of-stake (PoS) blockchain network, and the CRO staking for users is enabled via the delegated-proof-of-stake (DPoS) protocol.
Users can delegate their CRO tokens to a validator. This validator receives and validates the transaction on the Crypto.org Chain network.
For staking native CRO on Crypto.org Chain, Crypto.org Chain has to be staked on the Crypto.org Chain mainnet instead of ERC20 CRO on the Ethereum network. When you want to stake CRO, you must make your CRO ready.
How can you do that on the Defi Wallet? When depositing CRO on your Defi Wallet, make sure the sending wallet or the sender is using native CRO on Crypto.org Chain. If the CRO in your Defi Wallet is not on the Crypto.org Chain, you can't stake your CRO tokens.
Step-By-Step Instructions to Staking CRO on DeFi Wallet
Tap Earn on the bottom of your DeFi Wallet app
To see the list of tokens supported for earning, tap Start Earning or Earn More
On the list, choose CRO and enter the stake amount to see the expected annual earning based on the least estimated annual reward %
Tap on the To Validator button to choose from a whitelisted validator list. It is advised not to choose any validator with less than 15% voting power
Review the details of the stake and confirm by tapping Confirm Stake.
Approve this staking request with your password or 2FA if available
Wait for the on-chain confirmation of your staking CRO request
After it's been confirmed, you'll see the refreshed staking assets on your DeFi earn screen
CRO Staking Tax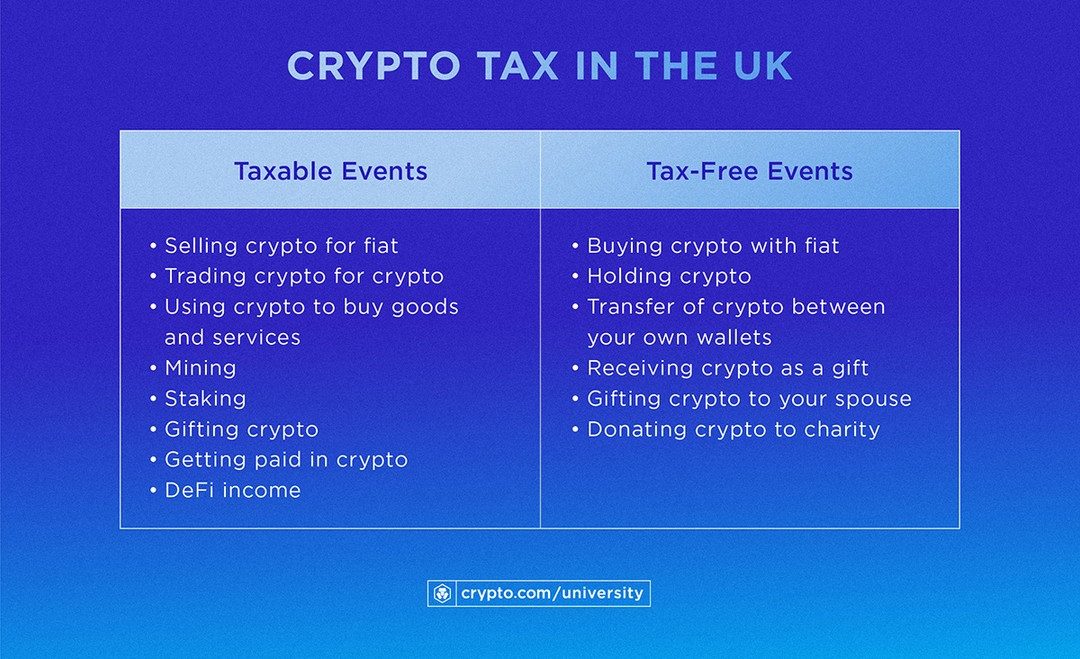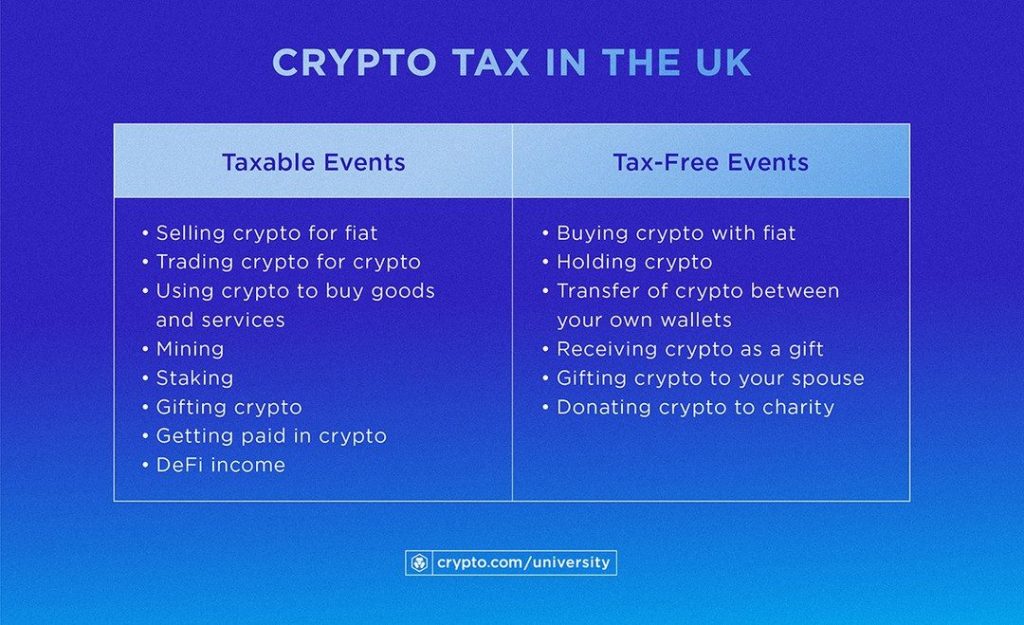 The taxing of rewards from stake can be quite complex to understand and explain. This is because of the difficulty in determining which type of rewards staking rewards fall under.
In the UK, when proof of stake activity does not amount to a trade, HMRC confirms that the sterling value (at the time of receipt) of any tokens received as a result of staking is taxable as miscellaneous income, and any allowable expenses will reduce that amount.
According to the new HMRC guidance on lending and staking, lending rewards (including staking rewards) may not always be income rewards. What has to be considered now is what is regarded as capital rewards or income rewards.
Taxes will apply to the income rewards received in exchange for staking tokens and will be taxed as miscellaneous income. It is the value of the taxable miscellaneous income that will determine the sterling value of the reward tokens at the date of receipt.
Unlike miscellaneous income subject to income tax, capital rewards are subject to capital gains tax.
To achieve a capital gain, the tokens must be staked at the time of obtaining the capital reward (based on an estimated present value of the future capital reward). Afterward, the gain on entry is reassessed once the capital reward (usually upon exit) is received, based on its value.
Why do people like Staking CRO?
The belief is that people like staking because it allows them to earn financial rewards on their cryptocurrency assets. They've already been said to be a savings account for crypto, but with this one can make much more and your earnings could exceed what you would get in a savings account.
Interest rates can be very generous in staking crypto. In some cases, you can earn 10%-20% a year.
Conclusion
Cryptocurrency has more capabilities than we think, and we could be doing more with it if we realize this.
Staking CRO for example is one of the best crypto staking options in the market, and we see this in this article. CRO promises a return rate of 8% daily for the staking period which is 180 days. As amazing as CRO is, and the opportunities to earn, some cons come with it. One, in particular, is the limited use case outside of the Crypto.com platform.
We also consider staking tax, so we're not evading taxes unknown to us. Tax is not paid on a staked crypto until the reward is seen and received. It is also important we know the distinction between capital rewards and income rewards.
CRO Staking FAQs
When can I withdraw my staked CRO?
You can only withdraw your staked CRO in full after 180 days. If you have staked CRO, you won't be able to touch it until it reaches its maturity date. The Stake and Earn page on the Exchange website will also show you how many days are remaining.
Can I increase my staked CRO?
Yes, you can increase the amount of your staked CRO. This would also increase the interest you'll earn on the new total amount of staked CRO. Every time you increase your staked CRO, it resets the 180-day staking period.
Is Crypto Staking Risky?
The crypto market is very volatile and things can change quickly. An expensive popular coin today may become a worthless coin tomorrow. You may lose some of your stakes or even worse case, lose all of your stakes.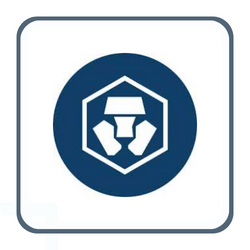 How to buy Cronos (CRO)
Originally known as the Crypto.org Coin, the currency was renamed Cronos in February 2021. Cronos may be used…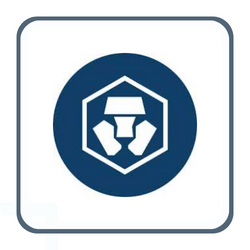 Cronos (CRO) Price Prediction 2023, 2024, 2025 – 2030
Some Crypto.com's plans to reduce rewards for debit card customers may get scrapped. This may cause the CRO price to rise, if not back to the crucial $0.50 region, then at least back there. Retrace of 70% is also not unusual for cryptocurrency initiatives and may get overcome. For instance,
Binance
Coin (BNB), which functions similarly to CRO, decreased from $690 to $210 over this period. CRO hasn't yet been listed on Binance; if it does, the price may rise again. At this cheap cost, CRO may be a wise investment.
Risk Disclaimer
WeInvests is a financial portal-based research agency. We do our utmost best to offer reliable and unbiased information about crypto, finance, trading and stocks. However, we do not offer financial advice and users should always carry out their own research.
Read More