This content represents the writer's opinions and research and is not intended to be taken as financial advice. The information presented is general in nature and may not meet the specific needs of any individual or entity. It is not intended to be relied upon as a professional or financial decision-making tool.
Originally known as the Crypto.org Coin, the currency was renamed Cronos in February 2021. Cronos may be used to pay fees on Crypto.com and can also be staked. This lets users generate passive revenue simply by tying up coins to help maintain the blockchain on the platform in return for perks such as trading fees savings. It's a smart contract' cryptocurrency, which indicates the blockchain it's stored on has its own smart contract network.
Cronos (CRO) Tokenomics
Only 60 billion of the 70 billion CRO coins got burnt immediately. The remaining 10 billion was put in a smart contract by Crypto.com, which would burn them once the contract is open each month.
After the 70 billion tokens were burnt, 24 billion CRO coins were circulated, leaving 6 billion tokens for platform usage. Chain validators and delegates will get rewards totalling 5 billion CRO from Crypto.com. The final 1 billion CRO token went to Particle B, a business incubator supporting blockchain-based enterprises.
Where to Buy/Sell Cronos?
Because of CRO's prominence as a result of Crypto.com's branding initiatives—they sponsored Formula One and recruited Matt Damon for commercials—many cryptocurrency exchanges now list it. Below is the top secure marketplace to purchase CRO coins.
Where to Buy/Sell Cronos?
Because of CRO's prominence as a result of Crypto.com's branding initiatives—they sponsored Formula One and recruited Matt Damon for commercials—many cryptocurrency exchanges now list it. Below is the top secure marketplace to purchase CRO coins.
How to Buy Cronos (CRO) on eToro
The best place to buy is on eToro. On April 20, 2022, CRO got on the eToro list. This cryptocurrency platform, one of the best regulated in the market, was introduced in 2007 and has been in operation for ten years longer than Crypto.com.
eToro has a distinct fee structure from other cryptocurrency exchanges. It charges on a spread-only basis (+1%) instead of the conventional commission arrangement. If the money is in US dollars, there are no deposit fees on eToro.com.
Industry-leading security procedures are in place at eToro under rules set out by the FCA, CySEC, and ASIC. Funds from investors have been safeguarded at tier 1 banks, and sensitive data is SSL encrypted. Additionally, eToro is picky about which cryptocurrency assets it lists.
Both the Copy Trader and Copy Portfolio functionalities are available on eToro as a social trading platform as Smart Portfolios. You can trade alone or utilize copy trading to mimic the investing techniques of successful traders you want to imitate. So as to hear other traders' projections for the price of CRO, it is best to network with them.
Step 1: Open an account on eToro.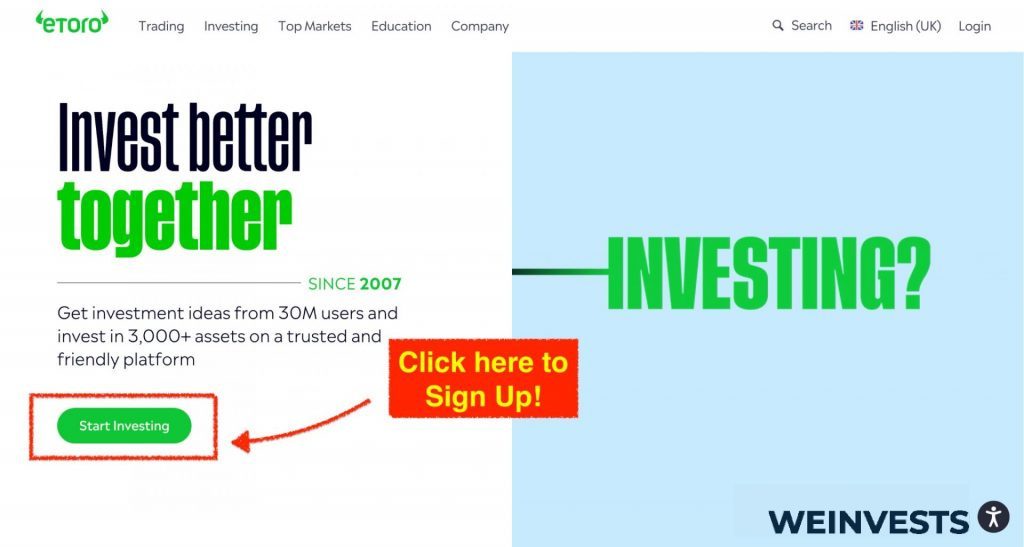 Go to the eToro website and select Start Investing. Your username, email address, and password will be necessary to create an account on the newly displayed screen. An individual's Facebook and Google login information are also necessary for verification.
Step 2: Upload ID
Head over to your mailbox and search for the eToro verification email. Click the link to open it. This will help in verifying your email. You can access your account after you present a legitimate ID or driving licence.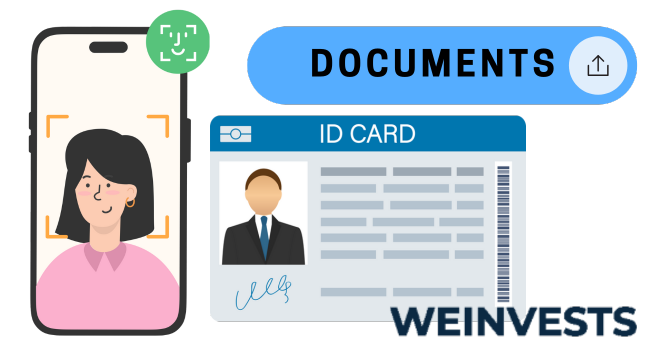 Step 3: Make a Deposit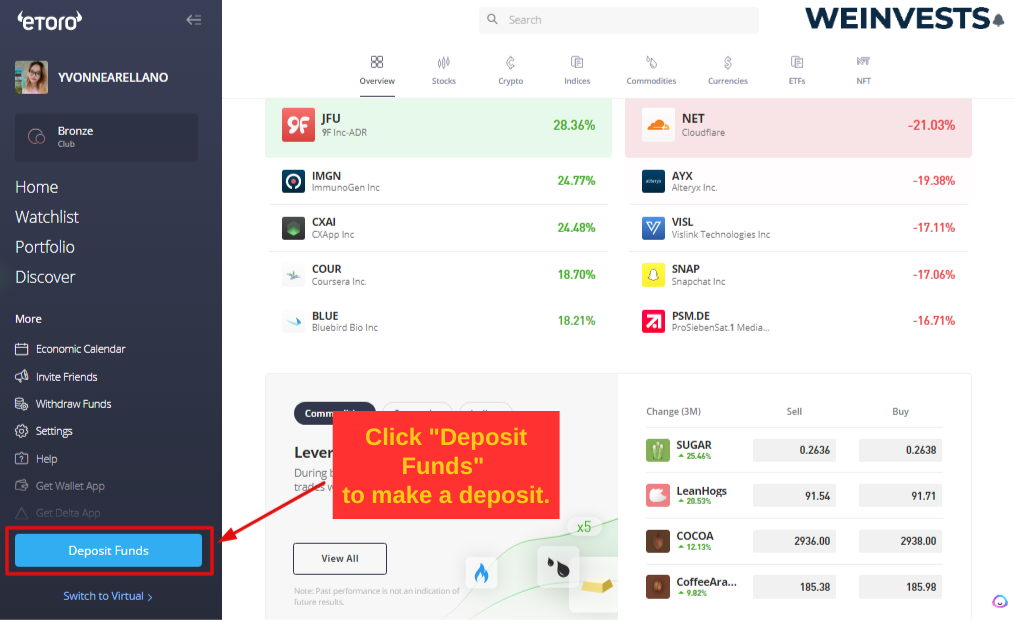 Select PayPal from the drop-down box after clicking Deposit. The procedures are easy to follow to link your PayPal account to your eToro account. It has a $50 minimum deposit requirement.
Step 4: Search for Cronos (CRO)
Click on the first result after typing CRO into the search box. The whole CRO information will appear on a new screen, including the price, history, and analysis. Select how many you wish to purchase and then click Trade.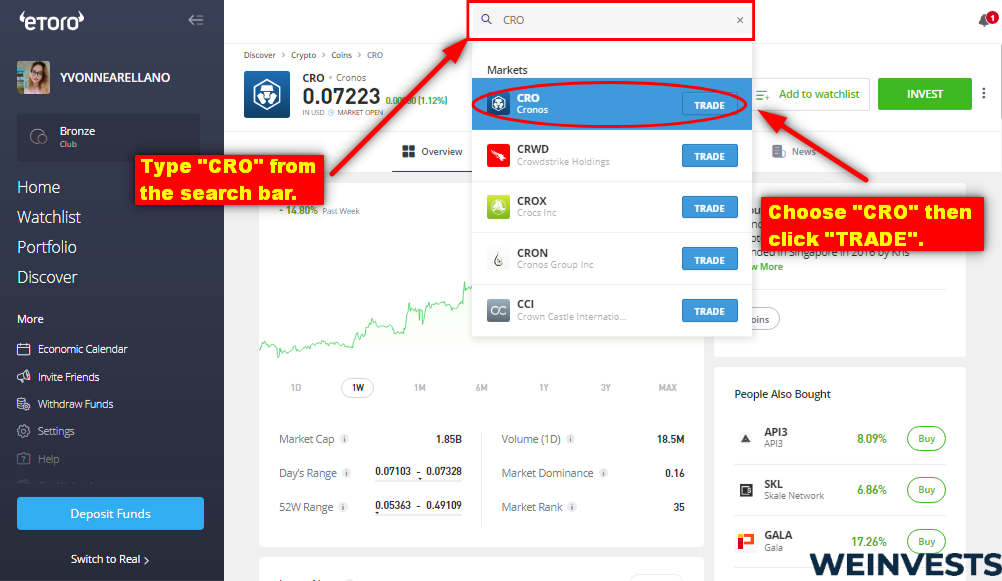 Step 5: Trade Cronos (CRO)
You can transfer your cryptocurrency to your wallet for storage or keep it in your eToro account for future trading.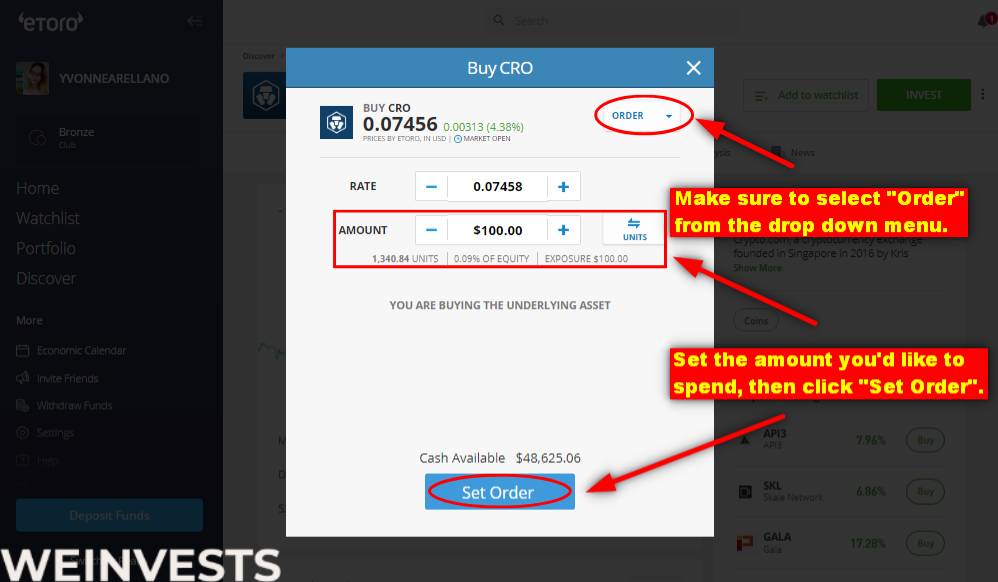 How to buy Cronos (CRO) with PayPal?
Next, establish an account and complete the purchase after deciding where to buy/sell CRO using PayPal. Since the procedure is mostly the same across all cryptocurrency exchanges, we will demonstrate it using eToro as an example.
How to buy Cronos (CRO) with a Credit Card?
After opening an account, you must deposit money to purchase CRO. You can move Bitcoin from one exchange or wallet to another or deposit local cash using a bank account or credit card. The exchanges accept the following popular deposit methods for CRO purchases: eToro or coin base.
An efficient option to fill up your account is by linking a credit or debit card. However, one should be aware that this typically entails a cost. Additionally, using a card to make immediate purchases or set up regular transactions has benefits.
Safe Storage
Your CRO may either stay on the exchange you bought it from or be transferred to a personal wallet. Some people prefer to utilize their own wallets to ensure complete control of their assets. Alternatively, opt to use them with other programs like DeFi services.
As they use a physical device to increase security in several different ways, hardware wallets get often seen as the safest kind of Bitcoin wallet. One can use the most reliable hardware wallet to protect your CRO funds. Cold storage wallets get to be encrypted devices that keep users' CRO assets offline, adding an extra degree of security against the constantly changing risks of being online.
Alternate Ways to Buy/Sell Cronos (CRO)
ATMs
Since the acceptance of cryptocurrencies is at an all-time high, crypto cards get to be widely used. These cards make it simple for customers to pay for products and services with cryptocurrencies, with the Crypto.com credit card being among the most commonly used choices available.
All users have access to the Crypto.com debit card, which functions similarly to a prepaid card. Using this method, the card may fill up anytime the user wants, and eventually not necessary to be connected to a live bank account to conduct transactions.
The sole prerequisite for customers seeking a Crypto.com Visa card is possessing CRO tokens, which serve as the platform's native currency. Users may apply for the card using the smartphone app then the Crypto.com platform will send it out free of charge if CRO ownership gets verified.
The lowest amount that may be added to a card by credit or debit is $20, but customers can add up to $10,000 daily. Users of the Crypto.com card may make ATM withdrawals and use it to pay for online and offline purchases. Midnight Blue cards' minimum fee-free withdrawal for each tier is $200.
P2P exchanges
Binance p2p
Without question, Binance continues to be the best P2P cryptocurrency exchange. It is well-known for its dependability, but it is also renowned for the variety of currencies it supports. Over 60 coins get to be supported on the decentralized platform.
Furthermore, maker costs on Binance P2P are merely 0.35 percent, while taker fees are 0%. Because of this, many like this P2P cryptocurrency exchange over others. It differs from other decentralized exchanges since the platform demands a specific amount of verification.
Binance contributes to accelerating P2P trading by taking an extra 0.5 percent charge for a quick transaction because P2P trades can be rather sluggish. There are several steps in a Binance p2p exchange.
You begin by installing and configuring your Metamask wallet before purchasing Ethereum as your base currency. Next, select a decentralized exchange and transmit Ethereum from Binance to your cryptocurrency wallet (DEX). Connect your wallet next, and then trade your Ethereum for the desired coin. Find CRO's smart contract and implement the switch if it doesn't appear.
Mainstream Brokerages for Cronos (CRO)
Huobi
On July 12, 2019, CRO made the list of Huobi. US Consumers cannot directly use the main cryptocurrency trading site. However, they can use HBUS, Huobi's key trading partner.
Huobi has featured 400+ coins in addition to CRO. HG provides minimal trading costs and crypto-to-crypto trading with a wide range of supported assets. Limit, stop, and trigger orders, as well as margin and futures trading, are supported by the platform. It is designed for aggressive traders and institutional investors. OTC trade desks, derivatives, and customized trading tools are also accessible to institutional traders.
The minimum deposit amount is $100, and the currency determines other costs such as transaction, withdrawal, and deposit fees. Huobi Global provides moderate costs for cryptocurrency exchanges but higher fees for credit or debit card purchases of cryptocurrencies.
Clients must incur trading fees even though deposits in fiat money, such as US dollars, are free. For creators and takers, fees get to be assessed at a fixed rate of 0.2%. Based on the scale volume, the percentage might be as low as 0.1 percent.
Huobi uses industry-standard security measures such as identity verification, two-factor authentication, and cold storage. To prevent DDOS assaults, security measures have also been put in place. Huobi has Bitcoin reserves to compensate consumers who have lost money due to a hacking incident.
How to invest in Cronos?
Purchase and invest CRO on Leverage at Crypto.com
Over ten million Bitcoin investors have joined Crypto.com since its start. It operates in over 90 countries and conducts daily trades worth more than $2.6 billion. Crypto.com lists more than 250 cryptocurrencies, including well-known ones and smaller DeFi coins. It initially introduced cronos in 2018 under the name Crypto.com currency.
The site charges a maker or taker a fee of 0.4 percent for every deal. Debit cards, for instance, charge a 2.99 percent transaction fee when used to purchase cronos. However, new users receive a 30-day trial period during which they are exempt from transaction fees.
Beginners may utilize the straightforward spot trading function of CRO/USDT and CRO/BTC pairings, while seasoned traders can use perpetual trading pairs for margin trading with leverage.
Holders of CRO can keep their crypto assets and DeFi tokens in their specific DeFi wallet. It is a safe wallet that uses biometric authentication and user-controlled private keys. Ledger and Crypto.com have a partnership, and all cryptocurrency assets get to be kept in cold storage.
You may use the Prepaid Metal Visa Debit Card from Crypto.com to make cryptocurrency payments to merchants. While using this card may earn rewards of up to 8% cashback, the rewards rate was later reduced, leading to the CRO price drop in May 2022.
With its Crypto Earn program, Crypto.com enables customers to earn interest on more than 40 cryptocurrencies and stablecoins. Cryptocurrency investors may make up to 14.5 percent a year, while stable coin APY can reach 10 percent.
There are several additional ways to earn money with cryptocurrency outside trading, like yield farming and having one's own NFT marketplace, both of which are offered by Crypto.com.
Conclusion
The Crypto.com Chain network, which enables users to pay for products and services with cryptocurrency and receive cashback, is powered by the Ethereum token CRO. For those seeking a low-cost, exclusive Bitcoin platform.
Cronos is the first blockchain network to allow DeFi, NFT, and the metaverse. It also interoperates with the Ethereum and Cosmos ecosystems. Cronos promises to substantially extend the Web3 user population by enabling developers to immediately move apps and crypto assets from other chains at cheap cost, high throughput, and fast finality.
Completing a 20-year contract for the naming rights to Los Angeles' Staples Center, which encompasses all the features and services it offers, has enhanced its worth. It also functions with Formula One and the National Hockey League's Montreal Canadians. This collaboration aims to increase network activity and brand awareness.
Given that these partnerships would connect Crypto.com to some of the most potent sports clubs, this looks like a true power move. It will thus operate as a hub for everyone interested in using cryptocurrencies. A cryptocurrency's value increases as it gains notoriety and partners with a significant business.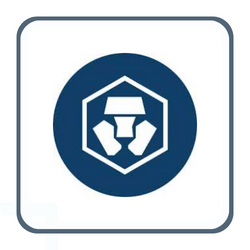 Cronos (CRO) Price Prediction 2023, 2024, 2025 – 2030
Some Crypto.com's plans to reduce rewards for debit card customers may get scrapped. This may cause the CRO price to rise, if not back to the crucial $0.50 region, then at least back there. Retrace of 70% is also not unusual for cryptocurrency initiatives and may get overcome. For instance, Binance Coin (BNB), which functions similarly to CRO, decreased from $690 to $210 over this period. CRO hasn't yet been listed on Binance; if it does, the price may rise again. At this cheap cost, CRO may be a wise investment.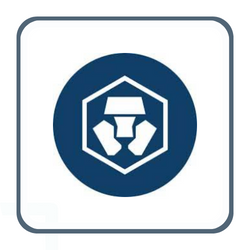 Staking Cronos (CRO)
This article aims to educate one on the best practices of staking cryptocurrency assets, particularly Cronos, CRO. This is the utility token designed by Crypto.com to facilitate transactions and payments within its blockchain system. Here, you will learn more about the Crypto.com platform and get step-by-step instructions of
how to stake
CRO on different mediums; either on the Crypto.com app, Crypto.com Exchange website or the Crypto.org DeFi wallet. In this article, we also deal with some frequently asked questions about staking CRO that help you know more about staking cryptocurrency assets.
Risk Disclaimer
WeInvests is a financial portal-based research agency. We do our utmost best to offer reliable and unbiased information about crypto, finance, trading and stocks. However, we do not offer financial advice and users should always carry out their own research.
Read More