This content represents the writer's opinions and research and is not intended to be taken as financial advice. The information presented is general in nature and may not meet the specific needs of any individual or entity. It is not intended to be relied upon as a professional or financial decision-making tool.
Collateral coins are not as popular as other cryptocurrencies, but they represent an excellent addition to the current crypto platform worldwide. AMP is a collateral cryptocurrency under the Ethereum network, and people are starting to talk more about it daily.
Nonetheless, you can't invest in AMP if you don't know how to trade it, so read this page to learn how to trade AMP!
AMP Tokenomics
Understanding the tokenomics of the cryptocurrency you want to get is essential to know if investing in it is the best thing you can do. However, many get confused since they don't know what to look for when it comes to tokenomics.
This cryptocurrency works under a staking process instead of a mining one, and the rudimentary staking platform it uses makes it more straightforward than modern algorithmic platforms that work with several instruments and artificial constraints.
Thanks to that, users that are not that invested in crypto can access AMP as a cost-effective, stable, and self-sustainable collateral coin.
As they mentioned before, AMP offers decent utility because of its liquidity value. Transactions that would make the receiver lose a lot of money are covered by liquidating this collateral coin, which makes them lose less money or not lose anything at all. The vendor of unsuccessful transactions gets that payment in fiat currencies.
While other crypto platforms try to fix some cost issues by burning tokens, AMP developers mean to do the opposite and stick to open market repurchases. Rather than burning tokens, Flexa uses smart contracts and staking to increase the utility AMP has on the market.
This cryptocurrency doesn't have an unlimited supply as other cryptocurrencies, and its total supply is capped at 100 billion tokens. Numbers may vary over time, as happens with all cryptocurrencies, but AMP is meant to be low-volatile crypto, so don't worry about that.
How to buy AMP with PayPal?
Some apps do allow you to pay for AMP tokens through PayPal, and eToro is one of them. The process to create your account is the same since the only thing that changes is the payment method you click when funding the account.
Choose PayPal when funding your account, and submit your login information for the app to confirm you are the holder of that money. Selecting how much money you want to invest in AMP tokens also works the same, so don't worry about that. Other platforms, such as Finder and Crypto.com, also allow you to fund your account with PayPal.
How to buy AMP with Credit Card?
As you read in the step-by-step guide on how to trade AMP through eToro, the only thing you need to do is select "Credit or Debit Cards" when funding your account and submitting your card information to go on with the transaction.
This works the same with other crypto exchanges and trading bots since almost all of them allow you to pay with fiat money.
Safe Storage
You need to get a crypto wallet to store your assets regardless of the crypto you want to trade, so make sure to find one you feel comfortable using. Most crypto wallets are free, but not all of them offer the same features. Some of the crypto exchanges they talked about on this list also allow you to store your cryptocurrencies or at least link your wallets to the website.
When you get a crypto wallet, you also get two keys; an access key and a signing key. The former is for accessing your funds and the signing one for making crypto transactions.
You can't recover these keys once you get them, so the best way to keep your account from getting hacked is by not sharing them with anyone.
Alternate Ways to Trade AMP
While PayPal, credit, and debit cards are the most popular ways to trade AMP tokens, there are alternate ways to do it.
The reason for that is most trading apps need to verify your information before allowing you to trade with them, and if they don't, your credit or debit card still holds your information. Here are some alternate ways to trade AMP:
There are several "Crypto ATMs" worldwide that allow you to access a crypto network to buy digital assets. You could use them if there's one close to you, but we don't recommend doing it since they are not trustworthy, and some countries have even banned them.
Opening an account for a mainstream brokerage gives you the option to buy cryptocurrencies with no problem, and Capital.com is the perfect example of these platforms. There are other options available for you, though. Some of them are Fidelity Investments, TD Ameritrade, and Interactive Brokers.
How to Invest in AMP?
Investing in cryptocurrencies is not that complex, and you already know most of the process if you read this article. Once you trade the token you want to invest in, you only need to wait for its price to go up to sell it and get a successful trade.
Investing in AMP and other collateral coins is better than staking. This process consists of leaving your funds in a staking pool for them to be used for other things by the blockchain platform.
How to buy Amp Token on eToro
If you are looking to invest in Amp Token, eToro is one of the best options available. As a reputable online broker, eToro offers a range of options for both beginner and professional traders. In this mini guide, they will go through the step-by-step process of opening an account on eToro and investing in Amp Token.
Step 1: Open an Account
To get started, head to the eToro website and click on the "Join Now" button. You will be taken to a registration page where you will need to fill in your personal information, including your name, email address, and phone number. You will also need to create a password for your account.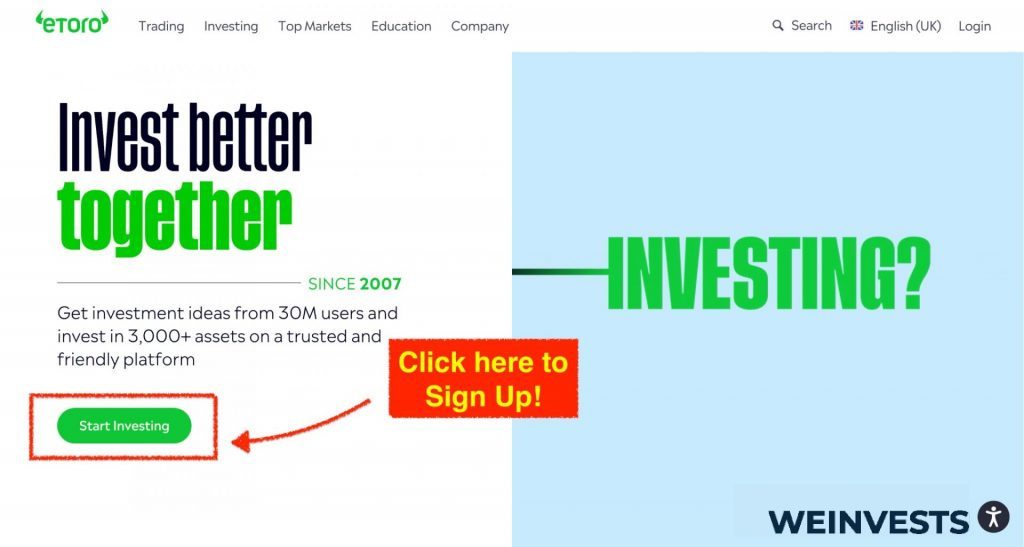 Step 2: Upload ID
Once you have created your account, you will need to upload a proof of identity. This could be a passport, driver's license, or other government-issued ID. You can upload your ID by clicking on the "Complete Profile" button in your account settings and following the prompts.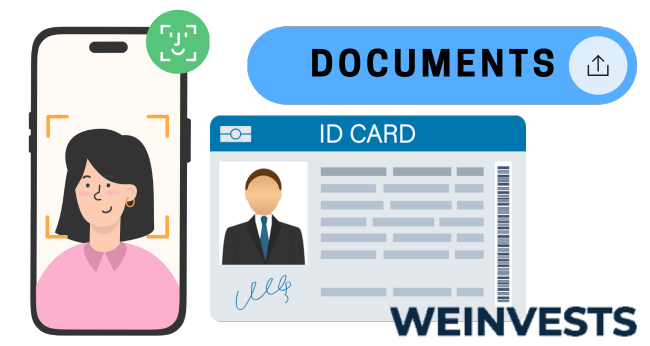 Step 3: Make a Deposit
If you already signed in and verified your account, you have to fund it before you trade AMP Token. This coin is quickly becoming one of the most relevant cryptocurrencies among programmers and investors because it focuses on making innovative decentralized apps.
To fund your account, just go to the 'Deposit' option and choose the specific features of how you want to invest your money, for example, the amount and payment method.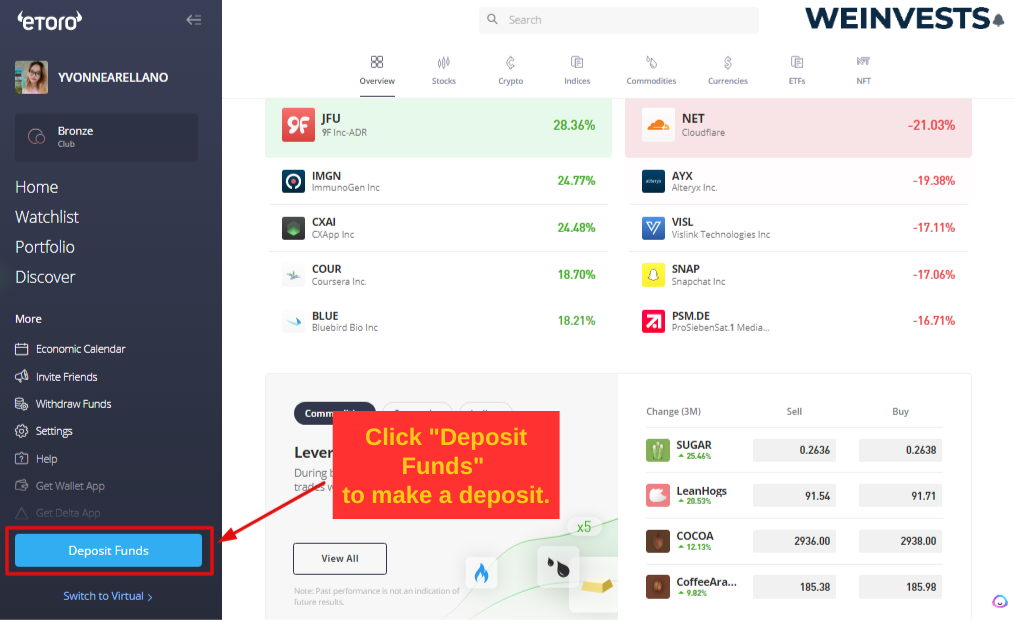 Step 4: Search for AMP
Now that your account is set up and funded, you can start searching for Amp Token on the eToro platform. To do this, simply type "Amp Token" into the search bar at the top of the screen. You will be taken to a page that shows the current price of Amp Token, as well as other relevant information.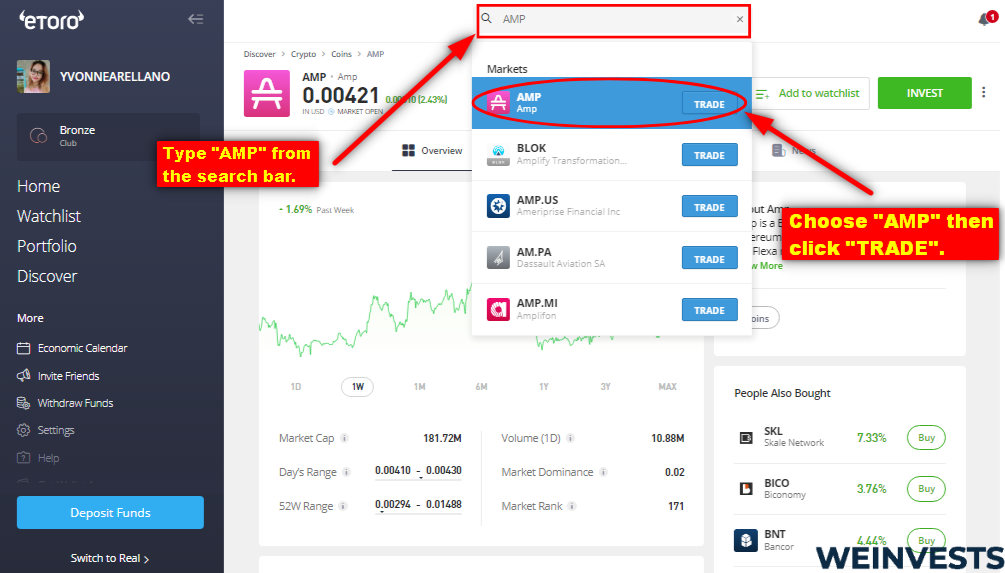 Step 5: Trade AMP
To trade Amp Token, click on the "Trade" button on the Amp Token page. You will be taken to a screen where you can enter the amount you want to invest and set any stop-loss or take-profit orders. Once you are happy with your settings, click on the "Open Trade" button to complete your purchase.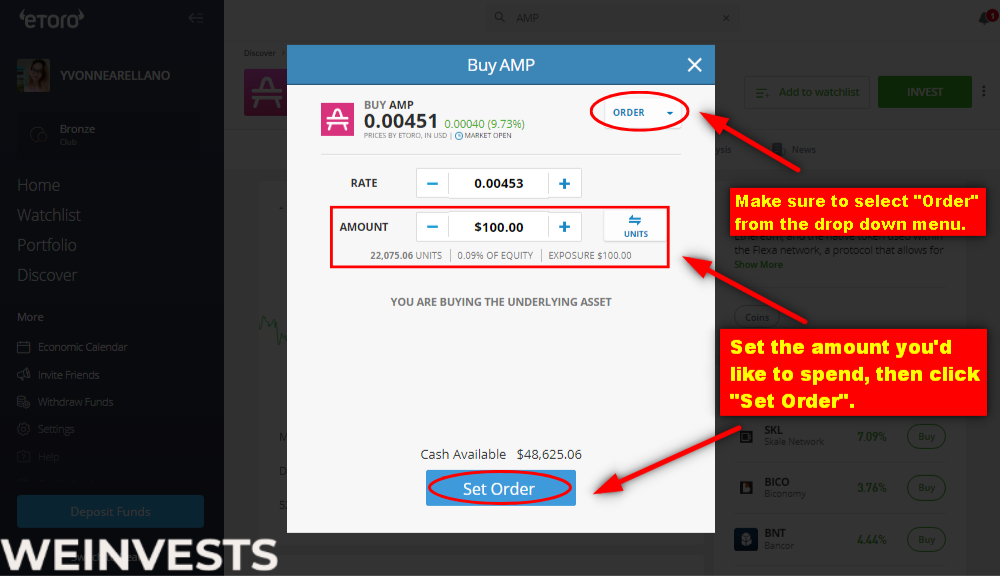 Conclusion
Trading AMP tokens is not that complex once you get into it, so you should be good to go as long as you follow the steps given on this page.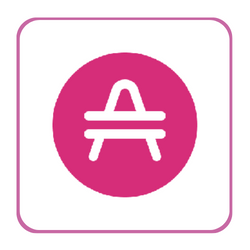 Amp (AMP) Price Prediction 2023, 2024, 2025 – 2030
It's ideal to study the price prediction of the assets you want to invest in before buying it since it tells you if it may be a decent alternative or not. You can expect this crypto's price to get to a maximum amount of $0.088, and a minimum of $0.075. AMP's average price will go around $0.072.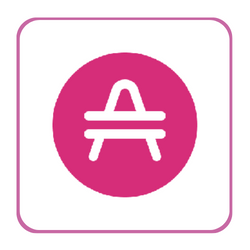 Staking AMP
Staking AMP can be a complicated process for those new to the Amp ecosystem or even those AMP veterans who are new to staking AMP. This article aims to break down the possible barriers stopping you from staking AMP and making a profit. When done right, you could contribute to the ever-growing and ever-evolving platform through which AMP is powered. AMP facilitates real-time payments without the high fees typical in fast transactions within the crypto space.
Risk Disclaimer
WeInvests is a financial portal-based research agency. We do our utmost best to offer reliable and unbiased information about crypto, finance, trading and stocks. However, we do not offer financial advice and users should always carry out their own research.
Read More