This content represents the writer's opinions and research and is not intended to be taken as financial advice. The information presented is general in nature and may not meet the specific needs of any individual or entity. It is not intended to be relied upon as a professional or financial decision-making tool.
The common market perception of the crypto space is that it is not safe and to some extent it is true. But when it comes to the crypto market, it's all about "how" you approach and manage your investments amidst changing market dynamics and situations.
On top of negative market perception, federal regulation often dissuades people to be part of the crypto space. It would be fair to state that fiat currencies don't face the same hurdles as cryptocurrencies. Still, the fact remains that cryptocurrencies are here to stay.
Current Market Sentiment and XMR Price Prediction
Today, market sentiments around a specific crypto project require comprehensive price forecast and technical analysis to make the "right" trading decisions. Of all the trading projects in the crypto space, XMR is one of the few cryptocurrencies that continues to maintain a balanced value amidst chaotic and uncertain market conditions.
Privacy is one of the hallmark aspects of XMR that continues to grow its popularity and practicality in the crypto space. As of February 2022, XMR has managed to cross the threshold of 20 million transactions. In comparison, this figure shows an increase of over 30% than 2021.
Speaking of price prediction and historical technical analysis, the focus of this article centers revolves around Monero XMR which has had several ups and downs since its start in the crypto market.
XMR Basics
Monero or XMR is an open-source digital asset with the underlying technology of blockchain. In fact, XMR uses somewhat similar blockchain technology as Ethereum and Bitcoin. But the community parameters and contributors of the XMR are significantly different than top-tier crypto players.
XMR uses privacy features for every transaction on its dedicated network. The functional approach and use case of CRM is to work as electronic cash and cut out the need for clearing fees, extended holding periods, wire transfers, and fraudulent chargebacks. It means you can use XMR to exchange a wide range of currencies or goods and services at a minimal fee.
In fact, over 1200 merchants now accept XMR as a primary payment throughout the world. Although this number may not seem high as compared to other attractive cryptocurrencies in the market, XMR is designed to ensure heightened privacy and anonymity for all transactions.
XMR even conceals the main addresses of participants and holds back transactional details involving recipients and the senders. While this mechanism and approach has been deemed unethical and continues to face controversy, the XMR claims that its users get to enjoy anonymous status by default.
Technically, XMR uses three technologies such as ring signatures, ring confidential transactions, and stealth addresses to render such a high level of privacy on all transactions. On Monero, there is no limit to the block size, and the average new block is produced after every other two minutes.
Why XMR Stands Out?
Monero cryptocurrency works like digital cash and offers an attractive combination of privacy and availability to its users. In terms of the core development of the project, experts profess that it is a one-of-its-kind cryptocurrency. It is an ideal mechanism that works in favor of investors as well as the trading community as they don't have to worry about the risk of counterfeit chargebacks.
As a fungible digital asset, XMR allows its users complete governing powers to own tokens without the assistance or need of a mediator or third party. Not to mention, one of the perks of using cryptocurrency like Monero is that it does not have the specific block-size limits as its competitors.
Like the best blockchain-based cryptocurrencies, XMR does not allow intermediaries. What's more is that Monero wraps the use cases and perks of ERC-20 compatible tokens on its network. Ultimately, Monero makes sure there are no redundant costs without compromising the speed of all transactions.
You can also leverage the fixed money perks of XRM without any inflationary cost. In terms of governance, XMR works around a decentralized consensus system that gives its users full validation. XMR stands out largely because it allows users to exchange other types of currencies through P2P exchanges and assume complete control over non-custodial coins.
Plus, the Proof-of-Work algorithm of XMR cuts out the need to get mining hardware. On top of the intrinsic decentralization approach, the development team at XMR is working to make the most out of new technologies and further improve the future of its digital asset.
Monero (XMR) Background
Developed in 2014 by anonymous programmers, Monero has had an uncertain and exciting crypto journey at the same time. The rich history of Monero (XMR) goes way back to 2012. XMR, previously Bytecoin blockchain, was created and groomed for Bitemonero.
Later on, the development of XMR became a reality as an independent and sustainable cryptocurrency. In late 2020, Monero managed to get support from Ledger Nano. After that, the attention towards XMR started to reach new heights in the crypto space.
Currently, XMR is upgrading its existing technologies such as GUI with multi-signature and sub-addresses. One of the goals of XMR is to make it possible for its users to leverage blockchain-based functions. Since the start of XMR, the prized digital asset continues to help its participants get significant gains and take advantage of an optimistic crypto drive.
XMR Statistical Overview
| | |
| --- | --- |
| Monero Ticker Symbol | XMR |
| Current Market Price | $ 134.40 |
| Market cap | $2,406,627,105 |
| Price Change in the last 7 days | -22.76% |
| Price Change in the last 24 hours | -8.87% |
| Total Trading Volume | $131,061,127 |
| Circulating Supply | $18,083,576.66 XMR |
| ROI on Monero (XRM) | 5465.73% |
| All time price low | $0.213 |
| All time price high | $517.62 |
XMR Historical Analysis
In May 2021, Moreno hit its all-time high price of $517.62. All the signs indicate that it is going to be a long journey for the current price of XMR to catch up to its all-time high market price. But even at $134.40, XMR offers valuable features and use cases to its participants.
In fact, the growth potential of Monero is significantly better than in 2020. The historical price performance has had balanced ups and downs. On the safe side, you can expect the Monero price to change gradually in the next 3-5 years.

With many new XMR developments on the horizon, the XMR price is bound to pick up and become more attractive in the crypto ecosystem. But most of the market concerns around XMR stems from the fact that its market cap and value have been going down.
Historically, XMR has had a difficult time to support other cryptocurrencies. It may be "the" reason XMR had a significant price drop throughout 2020. But despite risk segments, the crypto market is aware of the fact that XMR possesses strong fundamentals and potentially offers high ROI on short-term investments.
When it comes to average price change around 90 days, XMR shows minimum and maximum price ranges of $273.89 and $284.77. Similarly, the maximum and minimum XMR price of the last four months is around $272.09 and $290.29.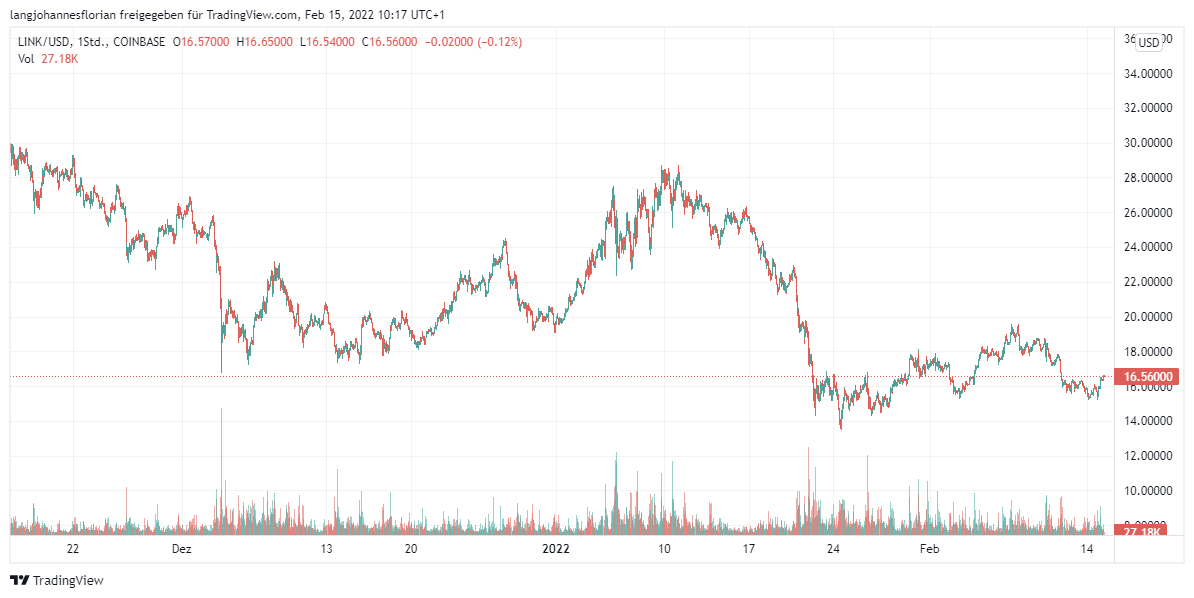 Monero (XMR): Technical Analysis
Despite the continuous downward trend of the price, XRM still shows a promising outlook in the coming years. Throughout 2021, XRM struggled to maintain its rise amidst a volatile market and ultimately had a major fall. But there are various factors that are bound to reshape and propel XRM price increase in the foreseeable future.
After a 443% price increase of XMR back in late-2017, the cryptocurrency hit the bottom with $33.13 in March 2018. Come 2021, the price of the XMR had a gradual increase and ultimately reached $133.6 by January 2021. Despite low adoption in the crypto market, the price of XMR continues to bounce back.
A logical algorithm paired with market data highlights that XMR carries potential long-term investment benefits. The most optimistic price prediction of XMR is that it may hit $392.99 by the end of 2022. Other market parameters suggest that the XMR trading price will exceed 100% and its minimum price may reach $467.79 by the end of 2025.
Current consolidation trends in the crypto space indicate a brighter future of Monero and strong market sentiment. Since XMR seems to be falling under the bullish trend, investors can expect the price of the cryptocurrency to range from $295.85 to $344.82 within 3 years.
XMR Price 2022
Despite the overall decline in the crypto market, XMR performed well in 2022 against its peers. The positive news about the network upgrade and emissions reduction were some of the factors that contributed to this performance.
On September 5, 2022, Monero was the 27th-largest network in the world with a market capitalization of over $2.8 billion.
The price of XMR has increased significantly over the last five years. From around $40, it has now reached almost $165.
During the beginning of 2017, XMR experienced its first major rally following Bitcoin's record-breaking high. According to CoinMarketCap data, it had returned over twenty times in that year. The price of XMR started the year at around $14 and then increased to around $350.
The initial decline in the crypto market in 2018 and 2019 was largely due to the yearly losses that XMR experienced. In the first half of 2021, the cryptocurrency market started to rally alongside XMR. On May 7, 2021, the token hit an all-time high of $517.62.
The year-to-date losses for XMR are around 37%. The decline in the cryptocurrency market is attributed to the tightening of monetary policies in various countries.
Despite the overall decline in the crypto market, Monero's value was still more resilient than that of other cryptocurrencies. For instance, Bitcoin and Ethereum have lost 58% and 58%, respectively.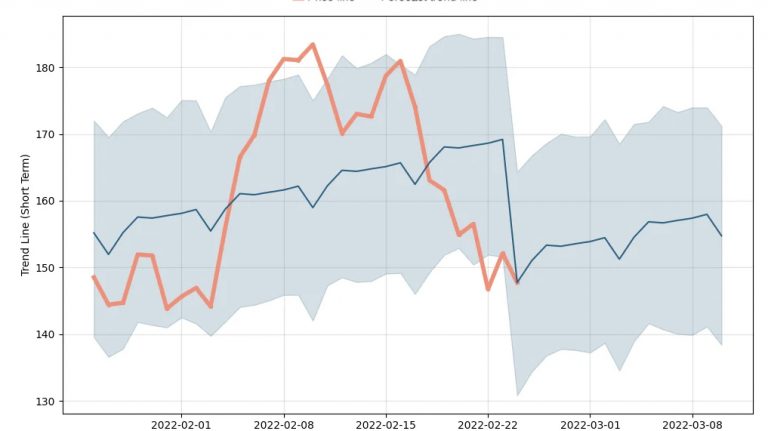 XMR Forecasted Price Prediction for 2023
The minimum and maximum trading price of XMR is expected to range from $287.94 to $353.31 in 2023. On average, you can expect the Monero (XMR) price to hit $298.41 for the rest of 2023. Despite pessimistic price prediction analysis, our model shows that the Monero will maintain its gradual price increase throughout 2023.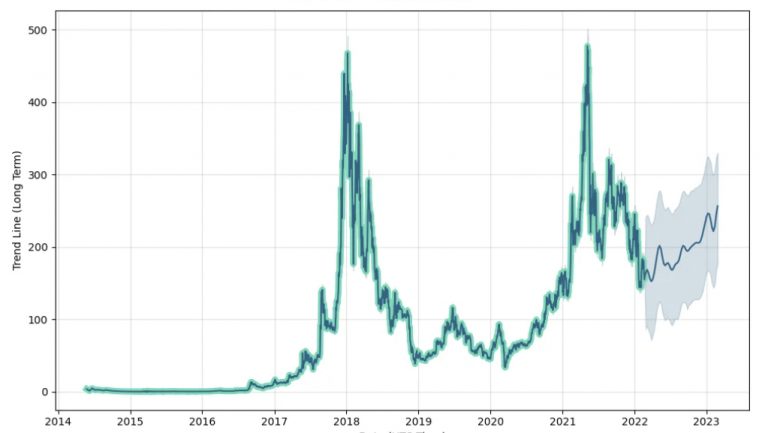 XMR Forecasted Price Prediction for 2024-25
The most realized price prediction of XMR stands at $410 throughout 2024. As per our price forecast and technical analysis, Monero's price may reach the minimum and maximum prices of $425.91 and $510.72. On average, the trading price of XMR can remain $437.85 throughout 2024. In 2025, the minimum and maximum trading price of XMR may range from $602.03 to $736.50. On average, you can expect the XMR trading price to be around $623.92 for the rest of 2025.
XMR Forecasted Price Prediction for 2030
The price forecast of XMR fall under the bullish trend in 2030 and its value can reach $6,477.25. If the market conditions favor XMR, you can expect the maximum trading price of XMR to reach a whopping 4,967.96 by the end of 2030.
XMR Price Prediction: Final Thoughts
Like other cryptocurrencies, the Monero has had its fair share of challenges in the last three years. But the rising interest and popularity of XRM balance out its controversial aspects. The truth is that there is a paradigm shift in the financial world fueled by tech and crypto digital assets are at the center of it.
The future of Monero XMR looks brighter than most investors realize. In 2022, you can expect the trading price of XMR to gradually increase. But the attractive trading perks will coincide with the high capital risks. The most realistic forecast hints that the price of XMR would increase by 63.58% in 2023.
XMR Price Prediction: FAQs
What is the highest possible predicted trading price of Monero (XMR) in 2023?
According to the forecast, the price of XMR is expected to decline by around 9% to 24% in 2023. In 2025, it is predicted that the token will gain all that it loses in 2023 and 2034. It would then reach as high as around $364.20 by the end of the year.
Will Monero be able to reach $1,000?
Our price prediction model of XMR shows that the cryptocurrency may reach $1000 by 2025. But investors should not consider the forecasted trading price to be definitive. After all, with uncertain market changes, the XMR digital asset may switch the price in an upward or downward direction. Nonetheless, the informative, logical, and presentable data highlights that the next 3-5 years will increase the value of Monero XMR.
Will the XMR price go up or down in the coming years?
In terms of the next five years, the forecasted price point of XMR hints at a $951.62 value. You can expect the trading price of XMR to reach $209.40 by the end of 2022. The algorithm-based data and out price prediction model hints that the XMR trading price can reach $645 by 2027.
Is Monero XMR serve as a good investment in 2023?
Overall, Monero serves as a sustainable investment. But the investment decision depends on personal circumstances and willingness to take risks of each investor. Besides, cryptocurrencies function as high-risk digital assets, and the crypto market is bound to get more volatile. So, investors should conduct their own research and assess the perks and risks of the existing crypto market.
What will be the worth of Monero XMR by 2030?
Market data paired with our analysis suggest that the highest possible XMR price will reach $6923.93 by the end of 2023. Business analysts and crypto experts also concur that XMR shows all the signs of continuous growth until 2030.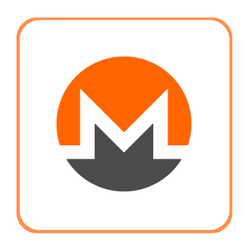 Risk Disclaimer
WeInvests is a financial portal-based research agency. We do our utmost best to offer reliable and unbiased information about crypto, finance, trading and stocks. However, we do not offer financial advice and users should always carry out their own research.
Read More