This content represents the writer's opinions and research and is not intended to be taken as financial advice. The information presented is general in nature and may not meet the specific needs of any individual or entity. It is not intended to be relied upon as a professional or financial decision-making tool.
Monero (XMR) attracted a lot of interest due to its use on the dark web as an alternative to Bitcoin. It has since attracted many investors who see its potential for growth. If you are hoping to get your hands on this digital currency, we have compiled a list of different ways you can purchase it online.
Where to Buy Monero
The only way to purchase Monero is through a reputable cryptocurrency exchange. Because financial authorities around the world have become somewhat hostile to this cryptocurrency, finding an exchange that sells Monero can be quite difficult. Therefore, we have done the research for you, to make acquiring this promising virtual currency a lot easier.
How to Buy Monero on an Exchange?
In the section below, we provide a step-by-step guide on how to purchase Monero on a cryptocurrency exchange.
When you purchase XMR on a trading platform, you have the option of keeping it in your trading account or transferring it to your Monero wallet. It is recommended that you keep your cryptocurrency in an external digital wallet to minimize your risk of losing your Monero coins.
Hardware wallets are also safer to use than software wallets. This added security is attributable to the fact that a hardware wallet cannot be hacked in the way that a software wallet could be.
However, it is essential to note that while hardware wallets are a great security investment, they are also considerably more expensive and may cost several hundred dollars. In contrast, you can find software wallets that are free to use.
Here is a list of some of the best software Monero wallets for storing your coins:
MyMonero – a web wallet that can be accessed via your web browser
Monero Core – a desktop application
The best hardware wallet is Ledger Nano. This cryptocurrency wallet can be used to store a range of cryptocurrencies, including Monero.
While you could leave your Monero coins on the exchange, especially if you intend to use them for trading activities, we highly recommend moving them to a digital wallet for safekeeping. This is to ensure that your digital assets are not lost if the exchange site should crash or be hacked.
You can transfer your XMR to the Monero wallet address you created before making the purchase. To prevent losing your money by mistake, ensure that you withdraw your balance to the correct location.
After you've created your Monero wallet, you'll need to find a cryptocurrency exchange that supports XMR. Although Monero is among the top 30 digital currencies globally, with a market cap worth billions of dollars, finding an exchange willing to sell you some may be difficult.
This is a problem since governments throughout the world, including the US, are usually opposed to privacy-based blockchains, claiming that they promote and conceal wrongdoing by making money transactions impossible to follow.
You should also remember that there could be certain restrictions if you do discover a platform that sells XMR. You could purchase it solely using another cryptocurrency rather than fiat money, for example, so always do your research before selecting an exchange
Best Place to Buy Monero?
Because finding the right exchange that supports XMR transactions can be so challenging, we have done a bit of digging to determine the best exchange platforms to buy Monero. These platforms have proven to be safe and secure to make Monero purchases. They are:
How to Buy Monero with PayPal?
If you prefer using PayPal for your cryptocurrency transactions, you may be wondering which exchange platforms you can use. PayPal is a global payment system that offers great convenience. Currently, the most popular platforms to use for PayPal transactions are Binance and LocalMonero.
Before you may use this method of payment, you must first create an account with the exchange. Next, complete the verification process. To purchase Monero coins with your PayPal account, simply select PayPal from the list of payment options when making a purchase.
How to Buy Monero with Your Credit Card?
Another convenient way to buy Monero is using a credit card. First, you will need to create an account with the exchange, complete the verification process and select "Credit Card" as a payment method. The platform will then allow you to convert your fiat currency (these are limited to certain currencies, such as the US dollar or British pound) into Monero.
Some list to buy Monero with your credit card are:
Uphold
CEX.IO
Currency.com
Wirex
Coinmama
Paybis
Binance
Bityard
Prime XBT
Coinsmart
Safe Storage
Whether you buy cryptocurrencies on an exchange or through a broker's platform, it is your duty to find a safe storage method. This is to avoid losing your cryptocurrency balance should the site crash or be hacked.
We recommend keeping a physical record of your private key and passwords in a safe place to avoid losing or forgetting them. Additionally, you should also never give anyone access to your passwords or private keys.
You can still safeguard your Monero coins if you intend to trade them on the exchange by withdrawing them into a hot wallet. Hot wallets are intended to be used for smaller amounts of cryptocurrency that need to be stored away short-term.
Alternate Ways to Buy Monero
If you are wondering whether there are other ways to buy Monero, here is everything you need to know.
Monero ATMs
Cryptocurrency ATMs are essentially internet kiosks where you can go to deposit fiat currencies and exchange them for cryptocurrency. Unfortunately, Monero does not currently have a network of ATMs, and it is unlikely that Bitcoin ATMs support this cryptocurrency because of its notorious reputation.
P2P Exchanges
P2P, or peer-to-peer, exchanges are platforms that allow users to carry out their transactions directly, without intervening or facilitating the process. If you are looking for a P2P exchange that allows Monero transactions, you may find it challenging to find one. This is because several authorities have restricted the use of this cryptocurrency.
Nevertheless, there still are some P2P exchanges that support Monero transactions. They are:
Changelly
Binance
LocalMonero
Mainstream Brokerages
Another option for acquiring Monero coins is through a broker. A broker essentially acts as a third party, facilitating trades and transactions for a fee. To purchase Monero with a broker, you will first need to set up an account on the broker's platform and fund the account. Those searching for popular brokerage services to help them buy Monero don't have too many options. Several brokers do not offer Monero because of the restrictions placed on the cryptocurrency. Additionally, we always recommend choosing reputable and regulated brokers, which narrows the choices down even more.
Conclusion
Most contemporary cryptocurrencies, such as Ethereum and Bitcoin, have a public blockchain, which means that anyone can verify and track transactions. Monero, on the other hand, employs encryption to conceal the sender's and receiver's addresses, as well as the amount that was exchanged.
This has resulted in several authorities banning it or refusing to support the currency because of its potential for illegal activity. However, despite the negative view of digital currency, it has continued to progress and currently has an impressive market cap.
Therefore, many investors have seen great potential in Monero. However, those hoping to buy Monero coins may not find it easy. Currently, the only way to buy this virtual asset is through an exchange.
When choosing an exchange, be sure to consider the platform's reputation, security measures, supported payment methods, and ease of use.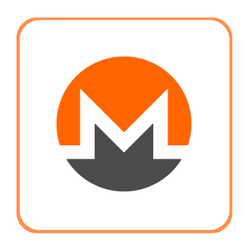 Monero (XMR) Price Prediction 2023, 2025, 2030
Monero has grown considerably in value and popularity despite its poor reputation, gaining a billion-dollar market cap and forming part of the top 30 cryptocurrencies. Experts have predicted that it will continue to grow in value and will be worth at least $260 by the end of 2022. You can find a more detailed price prediction here.
Risk Disclaimer
WeInvests is a financial portal-based research agency. We do our utmost best to offer reliable and unbiased information about crypto, finance, trading and stocks. However, we do not offer financial advice and users should always carry out their own research.
Read More